Art Monthly 255: April 2002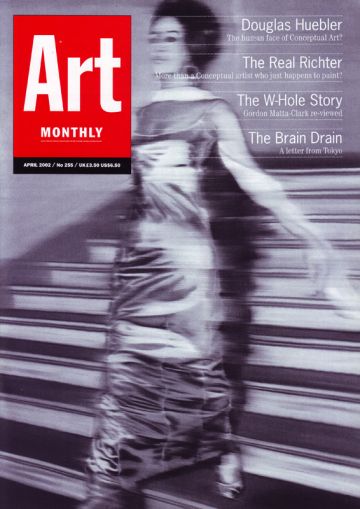 Douglas Huebler
The human face of Conceptual Art?
The Real Richter
More than a Conceptual artist who just happens to paint?
The W-Hole Story
Gordon Matta-Clark re-viewed
The Brain Drain
A letter from Tokyo
Buy Now – select:
Want to read this right now?
Get instant access to the entire back catalogue via Exact Editions from only £8.99!