Contents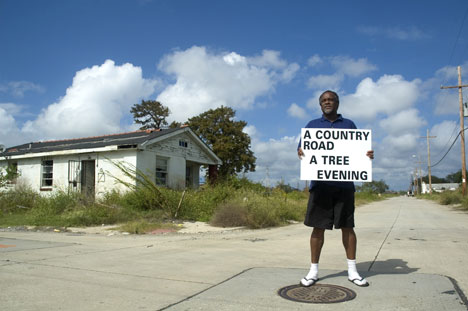 Feature
Art & Catastrophe
Bob Dickinson charts artists' responses to environmental disasters
In the face of recent devastating environmental catastrophes, many of which are man-made, how have artists, from John Fekner and Alan Sonfist in the 1960s through to contemporaries Paul Chan, Dadang Christanto, Jason deCaires Taylor, Peter Fend and Ichi Ikeda, attempted real-world change through their art?
'During the past year in Japan, these pairings between praxis and practice, local and global, tradition and innovation, have again loomed large in new art commenting on natural and man-made disasters.'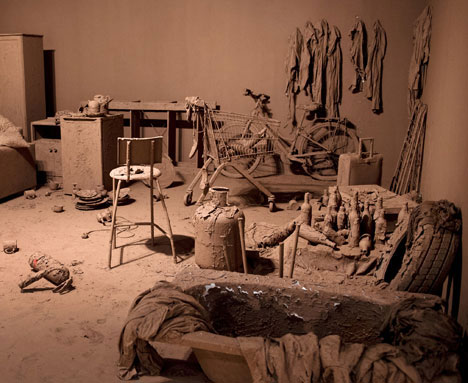 Feature
Imaging China
Is contemporary art from China packaged for western consumption? asks David Morris
The continuing glut of exhibitions in the West focusing on Chinese contemporary art raises interesting questions: how does the work connect to both the western canon and traditional Chinese art, and what is its relationship with the western art market and contemporary China?
'As Chinese art's detractors often point out, the sudden rise of political pop and cynical realist responses to the Mao era in the 1990s is hard to account for except in terms of western art consumption: one Shanghai resident at the discussion pointedly remarked that, while there are countless galleries in the city, there are few Chinese gallerists.'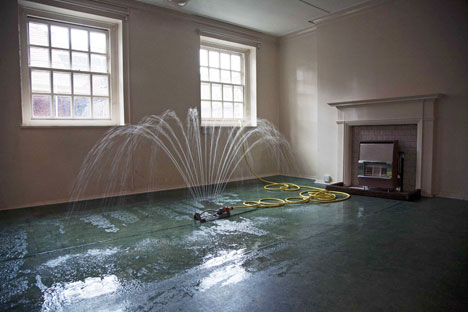 Feature
Human Nature
Michael Hampton on contrasting views of outdoor art
Recent exhibitions, including 'Garden of Reason' and 'Wild New Territories', have presented art in pastoral settings. How have artists, such as Gordon Cheung, Alexandre da Cunha, Kathleen Herbert, Alan Kane, Michael Landy, Simon Periton and Daphne Wright, responded to nature and mankind's determination to shape it?
'Hermit-in-residence Harold Offeh's Arcadia Redesigned, 2012, a seasonal consultancy in a glass-fibre grotto at the bottom of Ham's Kitchen Garden, was supplemented by a series of fantastical spectacles.'
Comment
Editorial
Triple Dip
Chancellor George Osborne singled out the arts for cuts in 2010 and the talk is of more pain to come: abolishing the arts in the school curriculum, local councils cutting arts funding and the return of museum entry charges. With talk of a triple dip in the economy, now is emphatically not the time to cut the arts which represent one of the success stories of the past decade at a cost of less than 0.05% of government spend.
'It is interesting that the founders of the British Museum took the intrinsic value of the arts as a given and did not discriminate between scholars and the merely curious.'
Artnotes
The London Borough of Tower Hamlets is selling off its Henry Moore while another Moore work stands unclaimed outside Parliament; Arts Council England cuts its administrative budget in half; Hurricane Sandy hits Manhattan's Chelsea galleries; Commissions East closes after 20 years following ACE budget cuts; libraries get ACE funding; the French government cuts its arts budget; Venice Biennale pavilions are swapped around; the Armory art fair is looking for a buyer; a Chinese gallerist is arrested for money laundering; galleries open and close; all the latest news on appointments, events, commissions and more.
Submissions: Send Artnotes info to artnotes@artmonthly.co.uk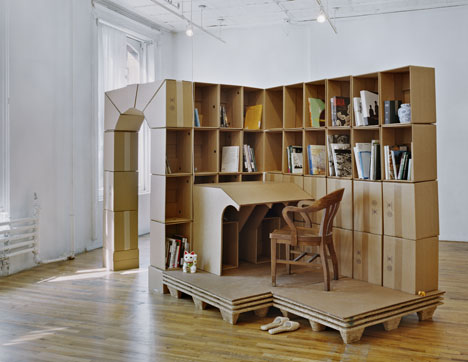 Profile
Céline Condorelli
Christopher Townsend on an artist of collaboration
Céline Condorelli's practice is generous in spirit, inviting others to bring the work to completion, whether through its use as prop in a film, inviting viewer's to connect disparate objects, or a sculpture that solicits book donations to the only public art library in Istanbul.
'Few artists, I think, could meaningfully condense the theme of their practice to a single word; Condorelli can. The word is "support", whether physical, conceptual or institutional.'
Reviews
Exhibitions
30th Sao Paulo Bienal: The Imminence of Poetics
Ciccillo Matarazzo Pavilion
Teresa Gleadowe
Materializing 'Six Years': Lucy R Lippard and the emergence of Conceptual Art
Brooklyn Museum of Art, New York
Kathy Battista
Mel Bochner: If the Colour Changes
Whitechapel Art Gallery, London
Mark Prince
Moral Holiday
Northern Gallery of Contemporary Art, Sunderland
Paul Usherwood
Jeff Keen: Shoot the Wrx
Brighton Museum and Art Gallery
Morgan Quaintance
Gary Stevens: Now and Again
Southampton City Art Gallery
David Trigg
The Tanks: Art in Action
Tate Modern, London
Larne Abse Gogarty
Richard Hughes: Where It All Happened Once
Tramway, Glasgow
Bryony Bond
Berlin Round-up
daadgalerie • Blain|Southern • Plan B • Supportico Lopez • Galerie Buchholz • Johnen Galerie • Hamburger Bahnhof
Martin Herbert
Reviews
Artists' Books
Aspen Magazine 1965-71
Ajay Hothi opens the magazine that was a box
'Questioning the successes, or otherwise, of its own form allowed Aspen to become a series of individual art objects.'
Winter Round-up
Stephen Bury finds that digital technologies have boosted artists' books
'Greg Allen reproduces the 54 PDFs of the Patrick Cariou versus Richard Prince case, including Prince's seven-hour court deposition. Ironically, this artist's book constitutes the most complete interview with Prince and amounts to the most informative monograph on the artist.'
Reviews
Books
Critical Art Ensemble: Disturbances
Colin Perry on the group whose homebrew laboratory is a site of dissent
'Much of the CAE's activities were directed at demonstrating how the establishment power nexus (the state and large corporations) was wedded to a fundamentally undemocratic and repressive pattern of behaviour. Becoming the object of his own insights, on the evening of the death of his wife of 25 years, Steve Kurtz found himself a prime suspect of the Joint Terrorism Task Force.'
What We Are Fighting For: A Radical Collective Manifesto
John Douglas Millar ponders the future of the Occupy movement
'The Occupy movement currently takes the form of a question mark. Actions in New York to mark its anniversary were throttled by a significant police presence and a largely uninterested media, while those in London failed to spark at all. The worry for the movement's supporters might be that it has slid into the realm of the symbolic – the realm of art – and ceded momentum as a potential mass movement.'
Reviews
Sound
Mark Peter Wright: 30 Minutes of Listening
Cherry Smyth discovers the transformative power of sound
'The experience of any exhibition is also the altered perception and receptivity after the looking and the listening, when something of the artist's distinct sensibility lingers, determining the sequence of the viewer's reality, sometimes for minutes, occasionally for days.'
Reviews
Film
Kimi Conrad: Birth & Health
Nicholas Warner watches the art duo's quotidian feature film
'Birth & Health follows Paul, a quiet and humble art-school technician who, throughout the course of the film, navigates his way through the intricate social landscape of everyday life: negotiating the potential of having a child with his partner, struggling to keep his job against arts cuts and trying to find time to maintain the active social life of his youth. These are the sufferings of Paul.'
Reports
Symposium
Rogue Game
Daniella Rose King encounters a participatory exhibition and symposium
'Immersed in a "broadcast" setting, the symposium attendees were followed by cameras, with footage projected around the space as the event unfolded throughout the gallery.'
Zurich
Home to the Absurd
Aoife Rosenmeyer on the Swiss art scene's ludicrous political wranglings
'A day after the initial publicity for the Art and the City festival, the Swiss People's Party (SVP) suggested that the politician responsible had previously understated the budget, not to mention that it wasn't in the city's remit to install "an accessible rubbish tip" (exactly which work this was a critique of was not immediately evident).'
Artlaw
Public Policy
Endangered Public Sculptures
Henry Lydiate suggests a legal approach to protecting public artworks
'Leaving aside public policy and ethical issues, did the London Borough of Tower Hamlets have the legal right to relocate Henry Moore's Draped Seated Woman from East London and can it legally be sold?'
Listings
Exhibitions
Exhibition listings
Art Monthly's exhibition listings can also be viewed online.