Art Monthly 193: February 1996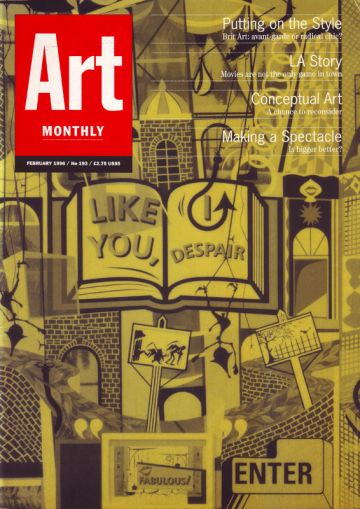 Putting on the Style
Brit Art: avant-garde or radical chic?
LA Story
Movies are not the only game in town
Conceptual Art
A chance to reconsider
Making a Spectacle
Is bigger better?
Buy Now – select:
Want to read this right now?
Get instant access to the entire back catalogue via Exact Editions from only £8.99!