Art Monthly 197: June 1996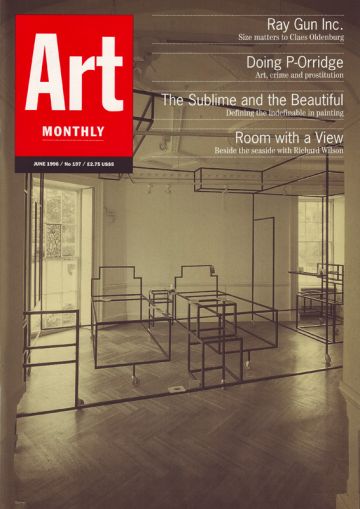 Ray Gun Inc.
Size matters to Claes Oldenburg
Doing P-Orridge
Art, crime and prostitution
The Sublime and the Beautiful
Defining the indefinable in painting
Room with a View
Beside the seaside with Richard Wilson
Buy Now – select:
Want to read this right now?
Get instant access to the entire back catalogue via Exact Editions from only £8.99!