Contents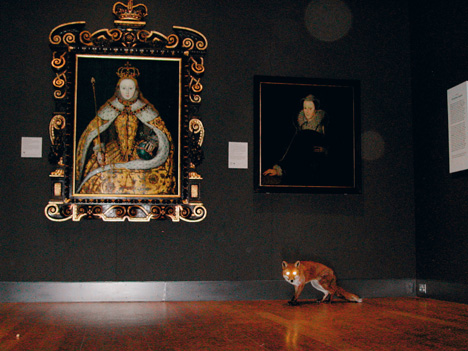 Feature
Walks of Life
Coline Milliard looks at Francis Alÿs's art at ground level
The modern, globalised metropolis may resist individuals and their narratives, but Francis Alÿs's perambulations reimagine the city at human scale. By setting up frameworks for his walks in London, is Alÿs fragmenting the city - and, if so, to what end?
'Francis Alÿs's "Seven Walks" introduces stories to the capital, the starting points of urban myths that could be perpetually transmitted and transformed.'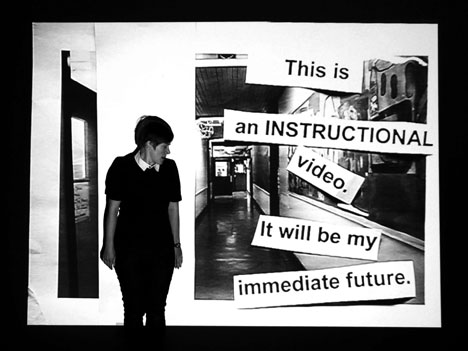 Feature
The Artist as Artist
Dean Kenning argues that schools are an appropriate place to question what artists do
There are many instances where artists make an appearence within their own work; instead of forcing interaction between audience members, could interaction between audience and artist prove more fruitful? And are schools ideal for facilitating just such situations?
'Hannah Arendt warned that with the rise of modern "society" the presence of others, rather than constituting a common world, may merely be the means to satisfy the private, narcissistic need for public admiration.'
Comment
Editorial
Cut and Come Again
The new government brings with it inevitable budget cuts, the first of many promised. On cue, and as with the previous Conservative regime, the low-priority arts are offered up to business as a philanthropic charity case that needs to be taught how be more enterprising. But does making art more like business simply produce more business and less art?
'Voted the "most fanciable" MP by his colleagues in 2008 - albeit on a Sky News poll - the ex-head boy of Charterhouse, who read philosophy, politics and economics at Oxford at the same time as the PM, Jeremy Hunt was expected to be a high-flyer. Instead, he landed the arts.'
Artnotes
Middlesex University closes its most successful course; Tate Modern comes under fire for relying too heavily on grassroots goodwill; the sorry fate of Anish Kapoor's tower for the Seville Expo; galleries are launched and refurbished; new studios open; and all the latest news on art world appointments, events, commissions and more.
Submissions: Send Artnotes info to artnotes@artmonthly.co.uk
Reviews
Exhibitions
History of Art, the
David Roberts Art Foundation, London
Klara Kemp-Welch
Caroline Bergvall and Ciarán Maher
Arnolfini, Bristol
Stephen Lee
Estrangement
Showroom, London
Colin Perry
Contemporary Art Iraq
Cornerhouse, Manchester
Omar Kholeif
Glasgow International Festival of Visual Art
various venues, Glasgow
Rosie Lesso
Tatton Park Biennial: Framing Identity
Tatton Park, Knutsford
David Trigg
Jo Coupe: Crystalline Energy
Rio Tinto Alcan, Lynemouth
Paul Usherwood
Rachel Harrison
Whitechapel Gallery, London
Cherry Smyth
Melanie Gilligan: Popular Unrest
Chisenhale Gallery, London
Maria Walsh
Heiner Goebbels
Barbican, London
Maria Fusco
Reviews
Artists' Books
Sol LeWitt
Stephen Bury on the conceptual artist's book works
'The book format was peculiarly suited to LeWitt's serial experimentation. The cut of recto and verso pages and the narrative progression from beginning to end allowed the revelation of geometrical permutations as they evolved in complexity.'
Reviews
Books
Situation
Alex Coles on Claire Doherty's new collection of essays on art in time and place
'According to Claire Doherty, in 2007 artists "contested and frustrated the expectations of the art tourist, producing what we might term situation-specific, rather than site-specific projects".'
Polemic
Politics
Vote Art
Mike Watson on Mark McGowan's pre-election provocations
'While McGowan demonstrated the ability of art to mimic politics very convincingly, he also demonstrated the still existing freedom of art from politics. That nothing useful should be done with this freedom from responsibility by artists generally may be the real pity.'
Report
Berlin
Berlin Gallery Weekend
David Ulrichs on the German capital's latest successful event
'Every year, on the last weekend in April, the Berlin art world is so caught up in a frenzy of VIP events and gallery openings that no one dares to ask the simple question: "What is Gallery Weekend Berlin?".'
Report
Metz
Centre Pompidou-Metz
Alex Coles on the latest franchised museum outpost
'From an intriguing cardboard-constructed micro-studio attached to the sixth-floor balcony of the Pompidou Centre in Paris in 2004 (in which Shigeru Ban's team worked on the new building for the project's duration) to looking like a shiny white Sainsbury's superstore - just what precisely went wrong with the Pompidou-Metz?'
Salerooms
Emerging Markets
BRIC
Colin Gleadell on the sale of work from Brazil, Russia, India and China
'Following the end of the art boom in the autumn of 2008, prices in some of these markets crashed by up to 50%. But recently the Chinese market has started to bounce back, as has the market for modern Indian art of the 1950s and 60s. The BRIC sale was therefore an opportunity to compare the resilience of these key emerging markets.'
Artlaw
Contracts
Selling Power
Henry Lydiate on what a new courtcase involving Marlene Dumas reveals about the balance of power between artists and dealers
'Artists who do have strong bargaining power in the marketplace can choose who can buy directly from them, and exercise powerful influence and control over sales by their dealers. Gossip and speculation in recent times has suggested that powerful 'negotiating' artists and their dealers maintain blacklists of speculative (and therefore unwanted) purchasers to whom they and/or their dealers would never sell.'
Listings
Exhibitions
Exhibition listings
Art Monthly's exhibition listings can also be viewed online.