Contents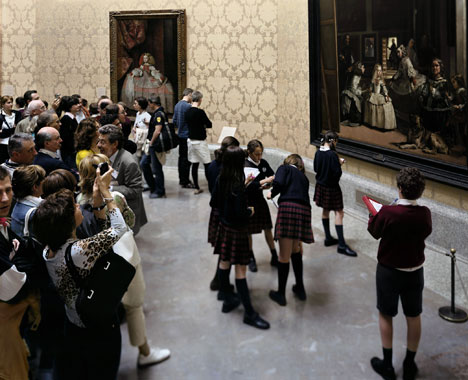 Interview
Paradigm Shift
Thomas Struth interviewed by Mark Prince
Thomas Struth is part of a celebrated generation of German photographers taught by the likes of Bernd Becher and Gerhard Richter. Struth's detached photographic gaze wrestles with the significance of the subjects he documents. Here he discusses visual overload, the psychology of images and why three months in Naples changed his life.
'As a primary-school child I was surrounded by this atmosphere of destruction. You didn't see much actual destruction, but you saw few old buildings. It was a view of disrupted history.'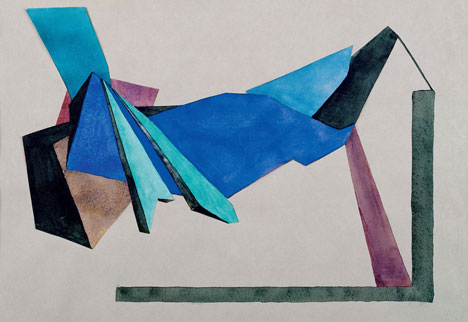 Feature
Into the Vortex
Christopher Townsend on the virtues of misanthropy
Despite the best efforts of art historians who work to enliven the past by showing its relevance to the present, the Vorticists remain deeply unfashionable. While the group's bad manners and dodgy politics are difficult to stomach, couldn't we borrow some of the group's intractable contempt and apply it to our own philistine government?
'Let's borrow some of Blast's sardonic humour, its sarcasm, its contempt. Let's blast George Osborne and his cronies, let's bless the students who occupied London Metropolitan University.'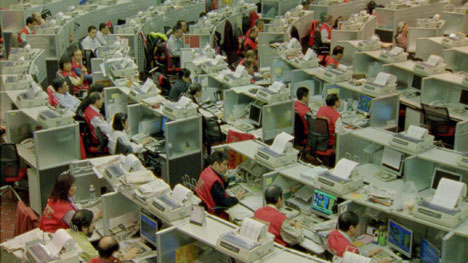 Feature
Photography as Work
Stephanie Schwartz questions the utopian potential of digital photography
Photo-sharing websites like Flickr and citizen-photojournalist agencies like Demotix are frequently hailed as a democratisation of documentary photography. Add in Twitter's role in the Arab Spring uprisings and some commentators are hailing the revolutionary potential of new media. But – when compared to the interwar Worker-Photography Movement, which treated photography as revolutionary labour – doesn't indymedia's Web 2.0 strategy simply democratise capitalism, allowing a mass of amateurs to feed corporate media giants?
'The issue of access to technology aside, has the emergence and subsequent fetishisation of digital photography effaced the very claims of realism upon which the promise of the photograph's revolutionary potential was based?'
Comment
Editorial
Selling Off the Family Silver (and Bronze)
When the going gets tough, councils sell off their assets. But what exactly counts as an asset and what is merely held in trust on behalf of the public? Chancellor George Osborne's austerity measures have left local government in such a pickle that councils are trying to sell off artworks that were given as gifts. Isn't it time that the Museum Association's code of conduct for de-accessioning was enshrined in law?
'Artefacts sold must not be from the museum's core collection and the proceeds from "any disposal" must be used to benefit the museum's "remaining collections", not to plug a short-term deficit (and, presumably, not to pay for fixing the central heating system).'
Artnotes
Ai Weiwei's detention continues; available work for artists plummets by half following the recession; MPs recommend that arts organisations don't pester people not interested in the arts; London Metropolitan University evicts student protestors who had occupied its flagship Daniel Libeskind building; Liberate Tate produces another thoughtful protest against BP sponsorhip; the Venice Biennale is upon us; a full list of ACE-funded National Portfolio visual art organisations; all the latest news on galleries, art world prizes and more.
Submissions: Send Artnotes info to artnotes@artmonthly.co.uk
Obituary
John McCracken 1934-2011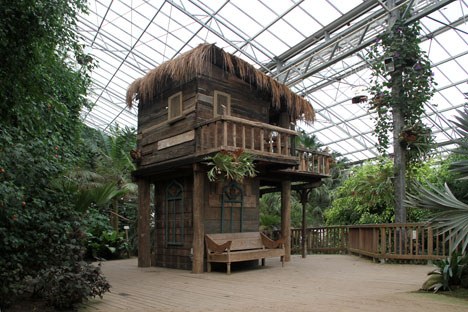 Profile
Marjolijn Dijkman
Colin Perry profiles the Dutch artist
Marjolijn Dijkman is fascinated by mankind's pathological attempt to control the planet. Her projects have negotiated vast environmental interventions, such as reclaimed land and mechanically planted forests, as well as the human desire to control unruly natural systems with a taxonomic imagination: one work plots a timeline of the future detailing the fictional disasters that Hollywood has wreaked upon it.
'Marjolijn Dijkman is engaged with environmental issues that suggest that her work might be read as part of a chronolgy of ecological art, from Robert Smithson to contemporaries such as Tue Greenfort and Lara Almarcegui.'
Reviews
Exhibitions
Paul Graham
Whitechapel Gallery, London
Anthony Reynolds Gallery, London
Mark Prince
Narcissus Reflected
The Fruitmarket Gallery, Edinburgh
Rosie Lesso
Revealed: Turner Contemporary Opens
Turner Contemporary, Margate
Jennifer Thatcher
New Cartographies: Algeria-France-UK
Cornerhouse, Manchester
Stephen Lee
Huang Yong Ping
Nottingham Contemporary
David Trigg
Wael Shawky
Nottingham Contemporary
Omar Kholeif
Eve Sussman/Rufus Corporation
Haunch of Venison, London
Laura Allsop
Young British Art
Limoncello, London
Peter Suchin
Gareth Jones
MK Gallery, Milton Keynes
Andrew Bick
Provisional Painting
Modern Art, London
Richard Aldrich: Museo
Corvi-Mora, London
Cherry Smyth
Reviews
Books
Exhibiting the New Art: 'Op Losse Schroeven' and 'When Attitudes Become Form' 1969
Lisa Lefeuvre on the first title in the 'Exhibition Histories' series
'The history of modern and contemporary art is a history of exhibitions. If one does take exhibitions as the means by which discourse is created around artworks, then it follows that the form, reception and structure of exhibitions must be studied alongside artworks themselves.'
Salerooms
BRIC Etc
China on Top
Colin Gleadell on the recent sales of art from emerging economies
'This was also about setting precedents for younger artists, and here the link between primary and secondary markets becomes exceedingly close, if not uncomfortable. The question is whether the function of the auction room is just to set new benchmark levels for such artists.'
Artlaw
Copyright
Postmodern Art Law
Henry Lydiate on progressive and regressive art law
'An inherent difficulty for law-makers is keeping pace with changes in society. This frequently results in the courts trying to do justice in the contemporary circumstances of specific cases that were never envisaged by legislation enacted years or decades or even centuries beforehand.'
Listings
Exhibitions
Exhibition listings
Art Monthly's exhibition listings can also be viewed online.