Art Monthly 241: November 2000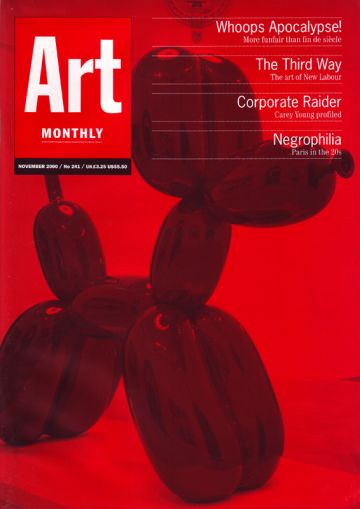 Whoops Apocalypse!
More funfair than fin de si?cle
The Third Way
The art of New Labour
Corporate Raider
Carey Young profiled
Negrophilia
Paris in the 20s
Buy Now – select:
Want to read this right now?
Get instant access to the entire back catalogue via Exact Editions from only £8.99!