Contents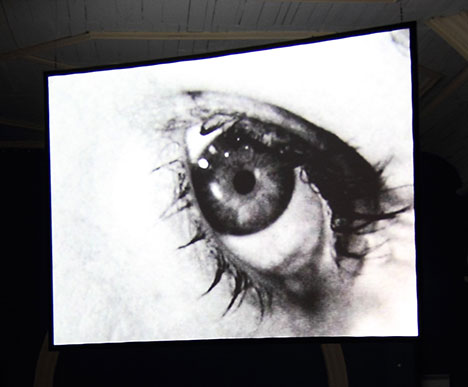 Feature
On Making Art
Paul O'Kane on the act of making and the making of the act
The notion of creativity has been subjected to rigorous critique in the postmodern era but the act of making – the business of negotiating the idiosyncracies of the artist's chosen medium – still remains central. In the digital age, however, the media of mundane labour and creative expression are often the same, so is it time for artists to reconceive the act of making and the making of the act?
'Whether the act of making is treated with reverence, humour or disdain it looms on the horizon of a practice as one of its principle concerns, complicating the distance between the artist and art.'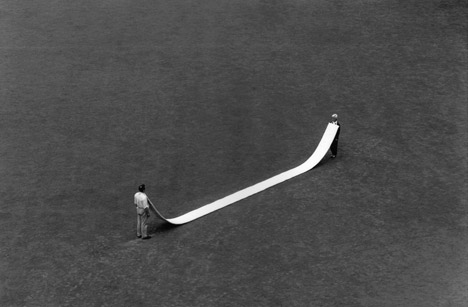 Feature
On Functional Art
When is a chair not a chair? asks Mark Prince
Artists have recently produced a great deal of work that masquerades as functional objects, such as shelves, lampshades or chairs. But is this pretence of functionality actually better interpreted as a means by which the abstract – fine art – values we attach to art itself can be analysed?
'Function cannot evade design, and a Jorge Pardo chair's design, however cheap and mundane, would be perceived as an objective correlative of its art status.'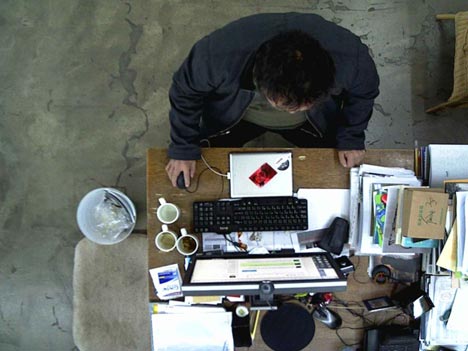 Feature
The Artist as Cynic
Sophie J Williamson writes in praise of shamelessness
The scandalous Cynics of ancient Greece lived a life free from social restraint, speaking their minds – and indeed performing their bodily functions – in public and thereby exposing the hypocrisy and political motivations underlying most social conventions. Many performance artists, such as Marina Abramović and Cosey Fanni Tutti, have utilised similar techniques, but in an age of voluntary and involuntary surveillance through social networks, how have artists such as Christoph Schlingensief and Ai Weiwei tapped into the spirit of the Cynics for political protest?
'Few artists manage to maintain an outspoken, cynical position. Even those artists who spoke out against the art institution itself, for example Daniel Buren, Hans Haacke and others involved in Institutional Critique of the 1960s and 70s, now find themselves embraced by the establishment. For an artist to truly be a Cynic, the philosophy must not only be present in his art practice but his practice of living in its entirety.'
Comment
Editorial
The Axeman Goeth
After pleasing his political master by cutting the cultural sector over and above the call of duty, Jeremy Hunt, as predicted, has now been promoted to do his worst to the beleaguered NHS. Hunt's final act as culture secretary was to appoint TV executive Peter Bazalgette – the man who introduced British audiences to Big Brother – as chair of Arts Council England, who will report to new culture secretary Maria Miller, herself from an advertising and PR background. Is it all as bad as it sounds?
'Maria Miller has not only been promoted to a cabinet post but has also been given the additional responsibility for women and equality. This suggests either enormous confidence in her abilities on the part of the government, or that it has made of the department something of an Orwellian Room 101.'
Artnotes
The Andy Warhol Foundation consigns all of its remaining 20,000 artworks to Christie's for auction; Arts Council England announces a £15m apprenticeship and internship scheme; novel international arts funding schemes launch; a bevy of galleries open in time for Frieze Art Fair, including major international spaces arriving in Mayfair just as Cork Street is threatened with redevelopment; all the latest news on appointments, events, commissions, prizes and more.
Submissions: Send Artnotes info to artnotes@artmonthly.co.uk
Reviews
Exhibitions
3rd Paris Triennale: Intense Proximity
various venues
Francis Frascina
Copenhagen Art Festival
various venues
Patricia Bickers
Johanna Billing: I'm gonna live anyhow until I die
MAC, Belfast
Chris Clarke
Tim Rollins and KOS: The Black Spot
Talbot Rice Gallery, Edinburgh
Curt Riegelnegg
Paul Morrison
Millennium Gallery, Sheffield
David Trigg
Lindsay Seers
The Tin Tabernacle, London
Martin Herbert
Robert Wilson
Holkham Estate
Mark Wilsher
Bruce Lacey
Camden Arts Centre, London
David Morris
Seamus Harahan: Cold Open
Gimpel Fils, London
Adam Pugh
Dave Griffiths: Babel Fiche
Castlefield Gallery, Manchester
David Briers
How to Eclipse the Light
Wilkinson, London
Laura McLean-Ferris
Sung Hwan Kim
Tate Modern, London
Nicholas Warner
Reviews
Books
Eddie Chambers: Things Done Change
Richard Hylton examines shifting cultural politics for black British artists
'Eddie Chambers offers wider reasoning for Chris Ofili's, Steve McQueen's and Yinka Shonibare's conspicuous success, including how their work came to expediently embody aspects of New Labour's inclusive agenda in which "difference was no longer a signifier of disaffection, prejudice and opposition" but a "decorative motif of diversity".'
Rorschach Audio – Art and Illusion for Sound
David Ryan listens for voices in the static
'Let us state from the outset that Banks himself does not believe in such "hauntings" but is fascinated by both the illusionary qualities implicit in sound that will give rise to such beliefs as well as the perceptual ambiguity that will require a closure, or projection, on the part of the listener.'
Reviews
Film
Helen Petts
David Briers views a filmic response to the life of Kurt Schwitters
'Helen Petts avoids historically fetishising Schwitters, electing instead to compose her film with the same combination of great care and mercurial randomness with which Schwitters made a collage or poem.'
Reports
Letter from Beirut
Artists' City
Omar Kholeif examines the city's unique cultural position
'Beirut is the only city in the so-called Middle East where I can walk down the street and find artists bumping into each other and discussing contemporary issues as if they were as important as politics.'
Artlaw
Money
Catch-22 Inheritance Tax
Henry Lydiate reports on the Kafka-esque nature of the US tax system
'The heirs are caught in a Catch-22/Kafka-esque trap, according to their art lawyer Ralph Lerner: "The IRS is saying you have to pay the tax. If you sell the work to raise the money to pay the tax, it's a criminal offence and you go to jail."'
Listings
Exhibitions
Exhibition listings
Art Monthly's exhibition listings can also be viewed online.