Art Monthly 199: September 1996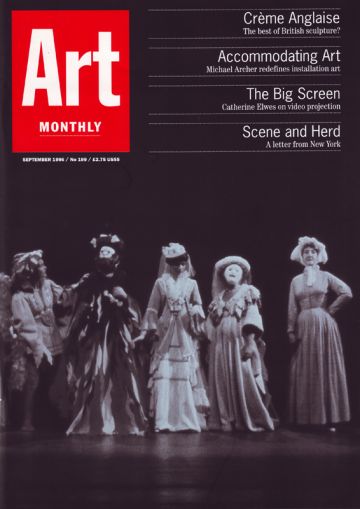 Créme Anglaise
The best of British sculpture?
Accommodating Art
Michael Archer redefines installation art
The Big Screen
Catherine Elwes on video projection
Scene and Herd
A letter from New York
Buy Now – select:
Want to read this right now?
Get instant access to the entire back catalogue via Exact Editions from only £8.99!