Art Monthly 289: September 2005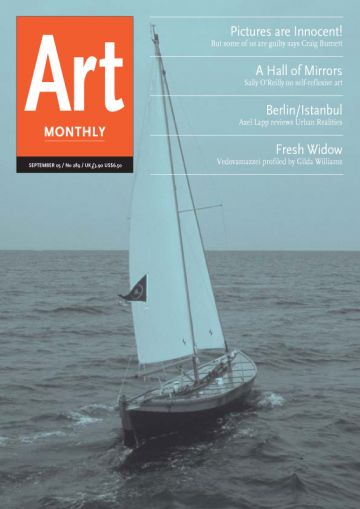 Pictures are Innocent!
But some of us are guilty says Craig Burnett
A Hall of Mirrors
Sally O'Reilly on self-reflexive art
Berlin-Istanbul
Axel Lapp reviews Urban Realities
Fresh Widow
Vedovamazzei profiled by Gilda Williams
Buy Now – select:
Want to read this right now?
Get instant access to the entire back catalogue via Exact Editions from only £8.99!