Contents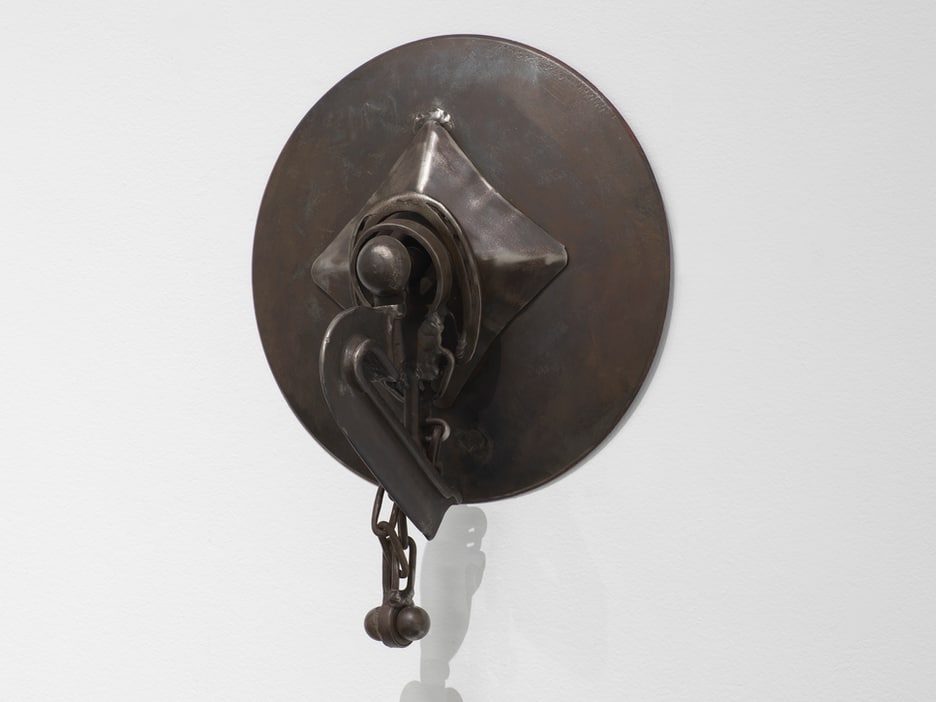 Feature
Grieving and Grievance
Francis Frascina discusses the politics of public grieving, asking why some lives are worthy of official remembrance and others are not
Grieving for lives lost depends on the subject positions of grievance and identity. For Margaret Thatcher, images of IRA hunger strikers from 1981 or of miners on strike from 1984–85 were the opposite of what Judith Butler calls the dominant media narrative of 'unite the nation'.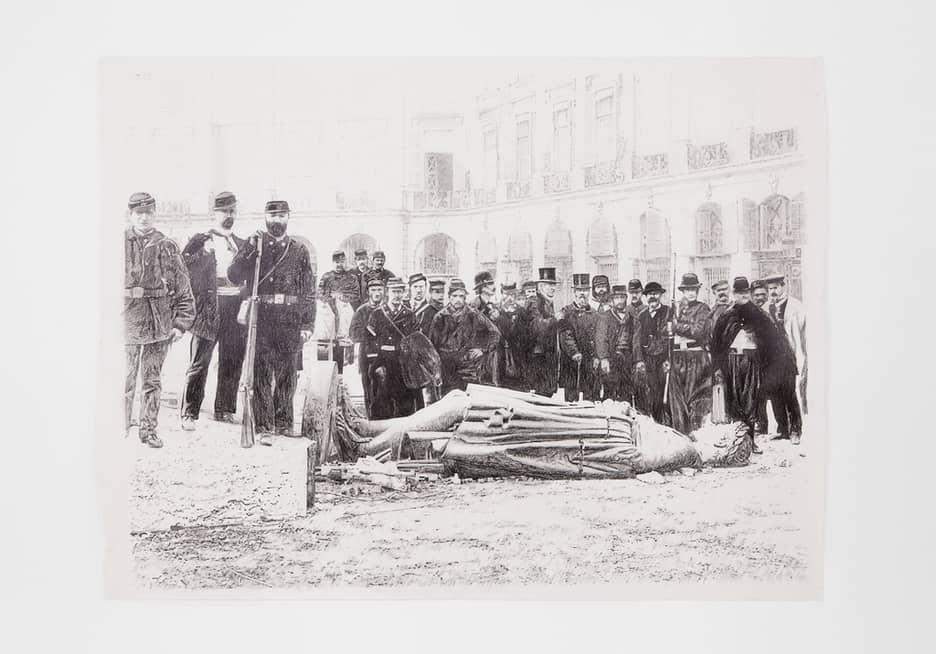 Feature
Representing Destruction
Matthew Bowman considers the role of archives in recording and representing the destruction of art by artists and by others
Ultimately, it might be suggested that what matters is not destruction in the public sphere or by the public, but the destruction of the public sphere itself and the social bonds that it can foster.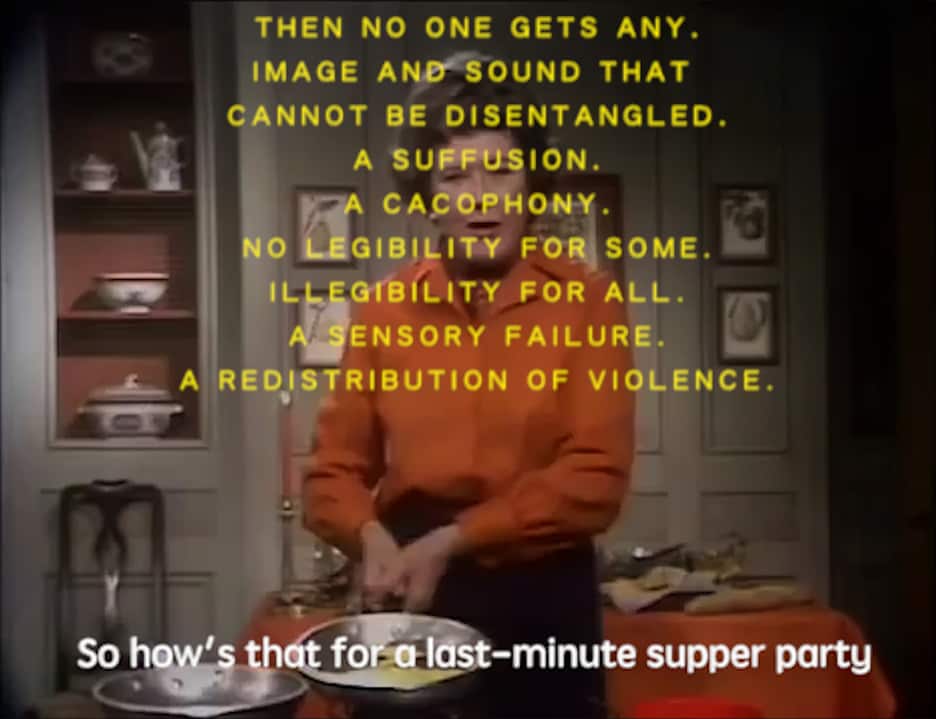 Feature
Entangled Bodies
Stephanie Bailey considers the ways in which artists and audiences are marginalised by definitions of disability that derive from an 'ideology of the abled'
The politics of disability connects with the politics of decolonisation, anti-imperialism and anti-capitalism, because the conditions are rooted in a system that defines a human's worth by their ability to work.
Editorial
'Nam Flashbacks
Politicians understand the power of images to shape political and military narratives, which is why the images now forever associated with the chaotic retreat from Afghanistan are as surprising as they are deadly.
President Biden: 'There's going to be no circumstance [in which] you see people being lifted off the roof of an embassy of the United States from Afghanistan.'
Letter
Universities and Disaster Capitalism
Thomas Morgan Evans on the expectation that students show 'resilience'
Though individual and collective attempts to adapt and hold on are praiseworthy, ultimately, narratives of resilience following a disaster only serve the agendas of those keen to legitimise or normalise strained conditions.
Artnotes
Freedom Day
The arts sector re-opens over the summer with sensible safety measures in place, unlike Parliament; the culture secretary uses his platform to defend an extremist broadcaster against a grassroots anti-hate campaign; the Whitworth gallery first caves in to partisan pressure then U-turns regarding its Forensic Architecture exhibition; fine art is moved out of the historic Wimbledon School of Art site; the Barbican hastily reorganises after staff highlight institutional racism at the arts centre; plus the latest on galleries, people, prizes and more.
Obituary
Christian Boltanski 1944–2021
David Trigg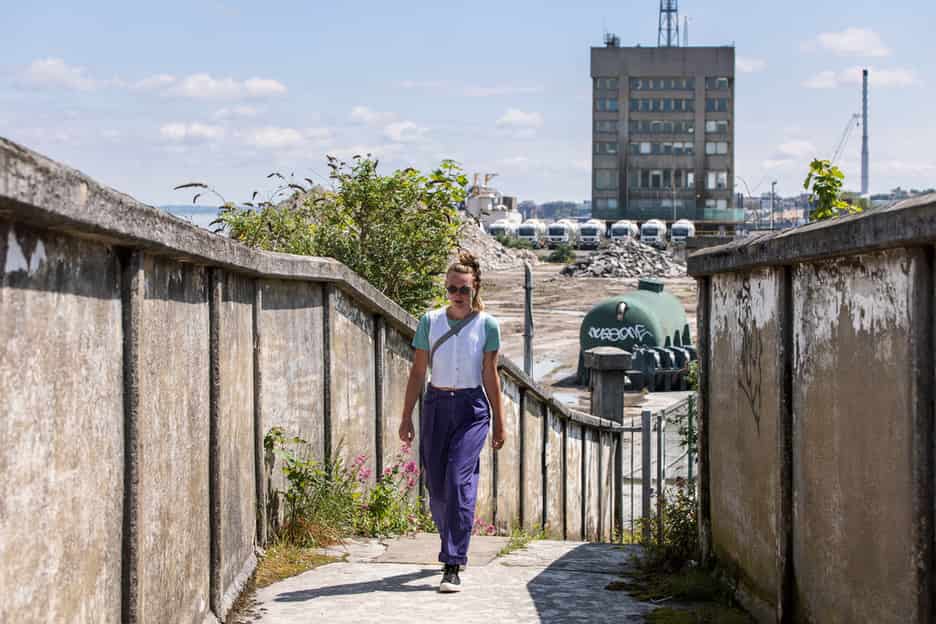 Exhibitions
The Rebel Dykes Art & Archive Show
Space Station Sixty-Five, London
Morgan Quaintance
Light and Language
Lismore Castle Arts, Lismore
Chris Clarke
Tino Sehgal
Blenheim Palace, Woodstock
Adam Heardman
Ain Bailey: Version
Wysing Arts Centre, Cambridge
Frances Whorrall-Campbell
Mel Brimfield: From This World, to That Which is to Come
Tetley, Leeds
Lauren Velvick
Estuary
Creative Coast: Waterfronts
Essex, Kent and Sussex
Paul Carey-Kent
Ajamu: Archival Sensoria
Cubitt, London
Dominic Johnson
Ireland Round-up
Newbridge House • Luan Gallery • Ballina Arts Centre
Joanne Laws
London Round-up
Performance Exchange • Hollybush Gardens • Kupfer
Chloe Carroll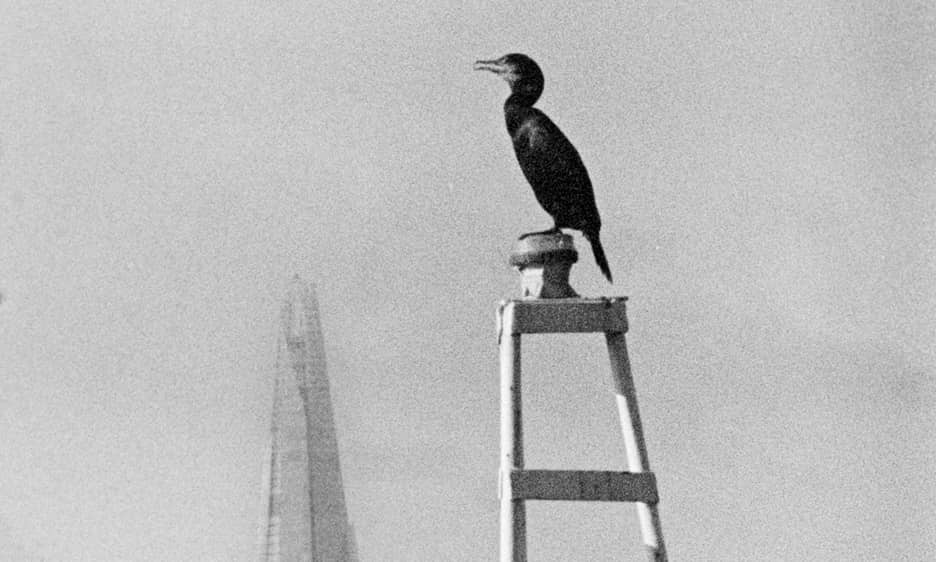 Film
Huw Wahl: The Republics
Martin Holman
The heightened grain and occasional flickering grey fuzziness of the picture complement Stephen Watts's vehement verbal solidarity with the unpredictability that varies the remorseless rhythms of nature.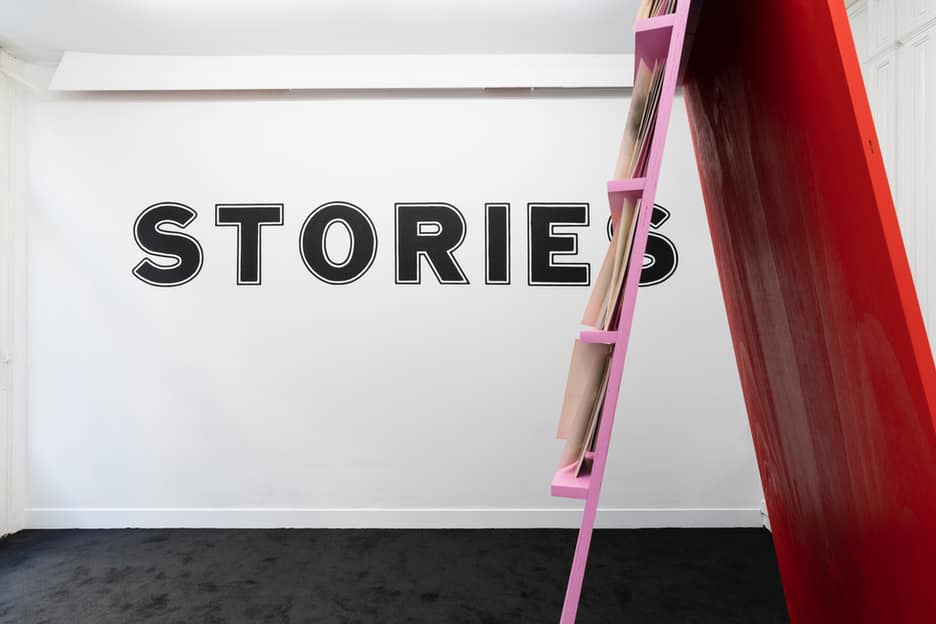 Artists' Books
Anne Turyn: Top Stories
Amy Tobin
That Top Stories was a project made between friends, as a means of support and an archive of contingent practices, suggests both its limits and its status as a 'feminist project' today, even if Turyn says she would have declined that label in the past.
Books
Ben Burbridge: Photography After Capitalism
Anna-Maria Kanta
Paging through Photography After Capitalism the reader might feel as if they are caught up in communicative capitalism's self-reflexive loop: even the most well-intended and socially engaged practices find their limits in the perpetuation of the conditions they set out to expose, and even dismantle.
Matthew Fuller and Eyal Weizman: Investigative Aesthetics – Conflicts and Commons in the Politics of Truth
Jack Smurthwaite
Matthew Fuller has said that part of the inquiry was to see how, in a post-truth landscape 'the facts of a matter' can be discerned. And it does, but it also deals with the matter of fact, the material that gives way to or carves a path through difficult political fields (with long and often colonial histories) towards truth.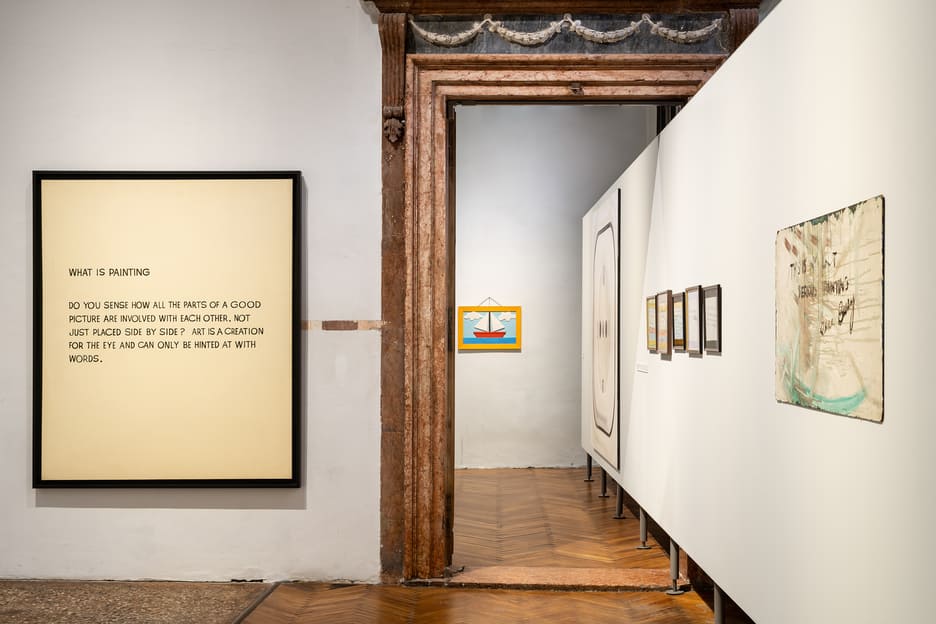 Reports
Letter from Venice
Agnieszka Gratza
In the normal run of things, this would have been the art biennale preview and art tourists would be descending on the city in droves. I missed the last one, but didn't Ralph Rugoff's curatorial conceit hinge on a Chinese proverb, or curse, 'May You Live in Interesting Times'? The words (and their source) now feel bitterly ironic.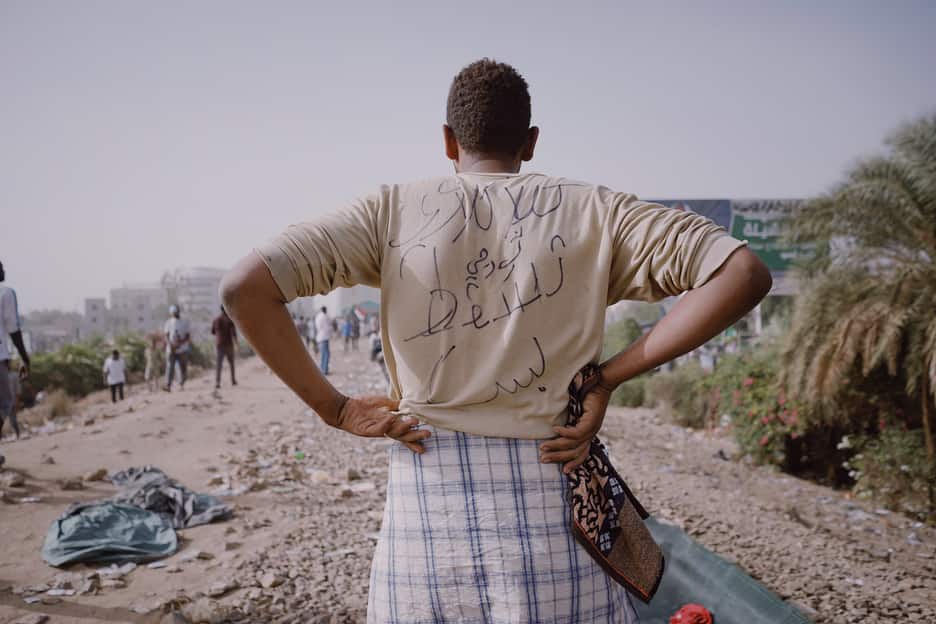 Letter from Arles
Virginia Whiles
By far the most radical show in the photography festival is 'Thawra! REVOLUTION' in the Eglise des Trinitaires, which brings together works that document the Sudan rebellion that led to the fall of the dictator Omar Hassan al-Bachir in 2019.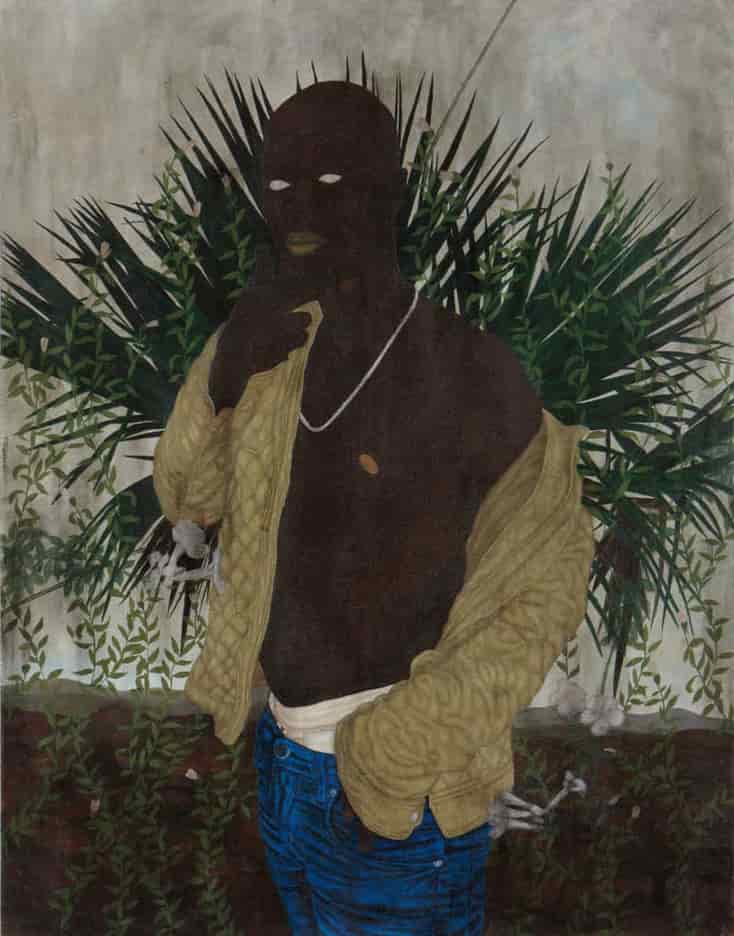 Salerooms
Performing Sales
Colin Gleadell
Below the banks of staff bidders, the socially distanced guests sat in comfortably upholstered sofas and armchairs sipping champagne and nibbling at wild mushroom arancini in a semicircle around the pink-powder-cheeked auctioneer.
Artlaw
No Heirs Apparent
Henry Lydiate
Recent reports of artwork being unsympathetically dealt with after death may give pause for thought to artists currently uninterested in their treatment by posterity, which may over time come to value their life and work.