Contents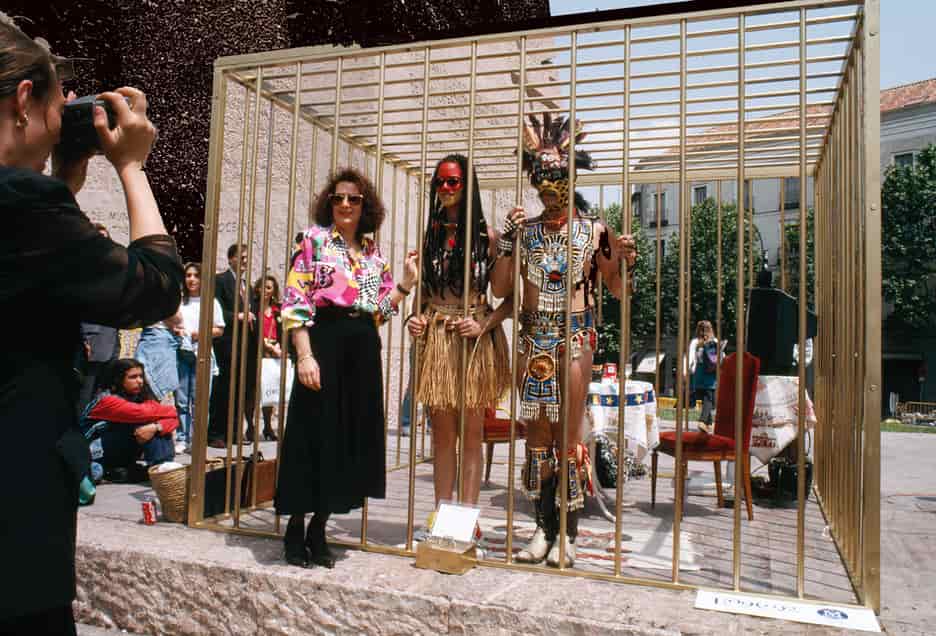 Feature
Performing Rights
Coco Fusco interviewed by Hettie Judah
I have been involved in activism since I was in college in the 1970s. I don't see any reason to take a break.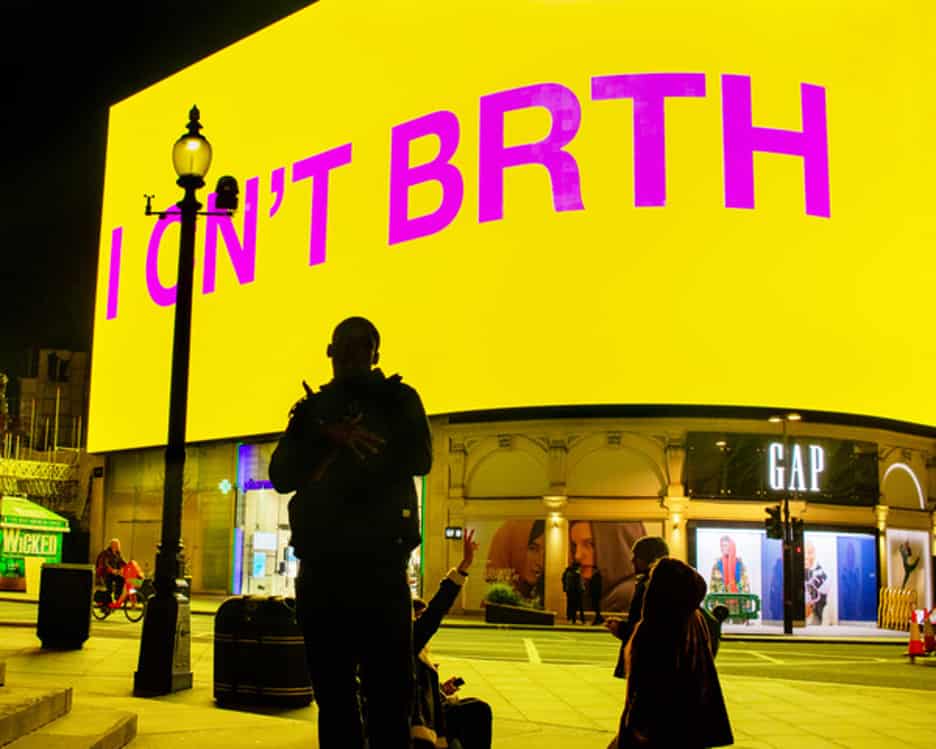 Feature
Shooting Time: Art, Ads and the Agora
Adam Heardman asks whether interventions into public space under national lockdown can still be considered radical
The radical occupation of spaces not intended for artworks has been an imperative of social, critical art for generations and now, with Covid-19 closing the galleries, artists have little choice but to operate in these spaces.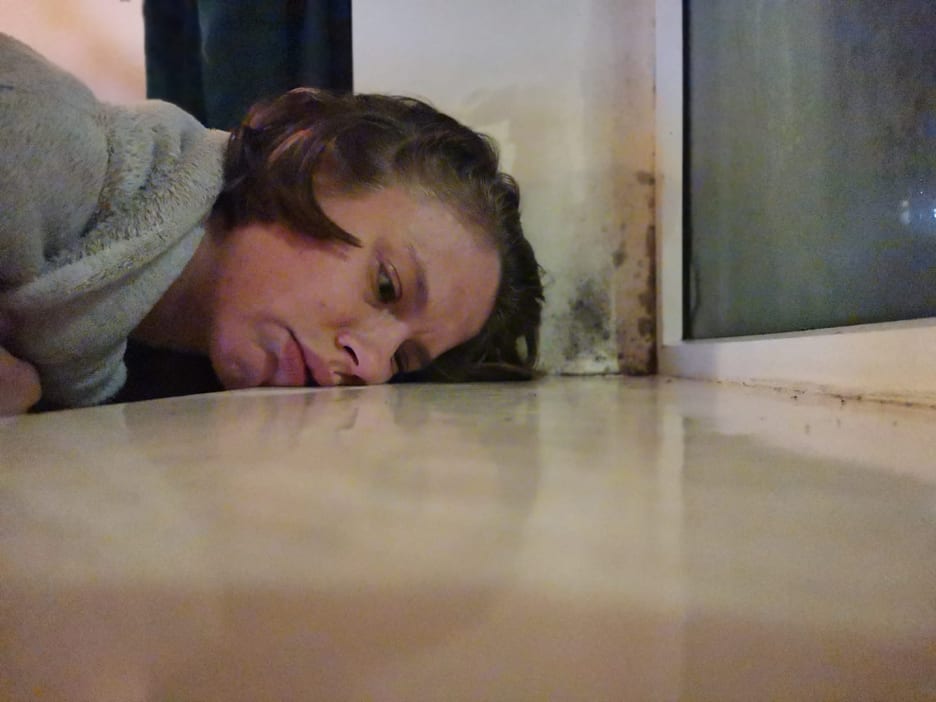 Feature
Audible Worlds
Frances Whorrall-Campbell considers how soundworks offer space for marginal and excluded voices
The fluidity of sound makes it slippery; it cannot be held to account, but exists without 'real' consequences, like a dream or hallucination.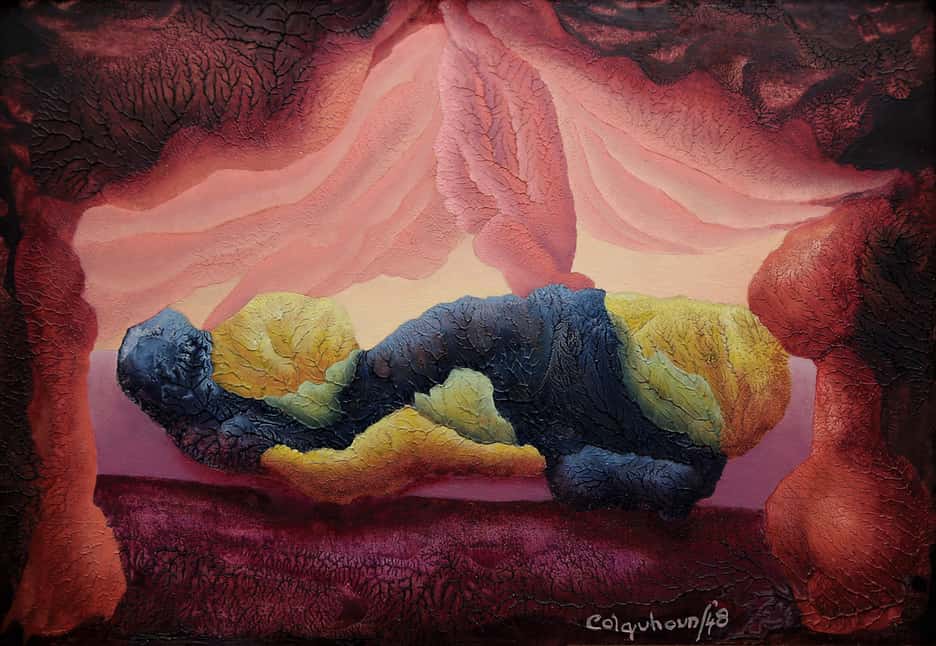 Feature
Underlands
Sophie J Williamson explores how artists are critically reconnecting to our 'geological ancestry'
Since mobilisation is not possible as long as nature is conceived of in the abstract, we need to resituate our concept of 'homeland', linking ourselves not to false notions of nation states, but to a soil – a Heimat, as Bruno Latour writes – with all the dangers that link soil and people.
Profile
Rosa-Johan Uddoh
Chloe Carroll shows that the artist's background in architecture enables her to interrogate the identarian influence of cultural spaces
Rosa-Johan Uddoh is acutely aware of how bodies are conditioned by space; how these apparently discrete systems intersect and form one another; how spaces encode colonial logics.
Editorial
This Septic Isle
The home secretary, following Australia's lead, is reportedly casting around for a spare island to house inbound refugees, and in the process betraying a small-island mentality towards national borders.
Six months ago, the Home Office held an exercise in what was described as 'blue sky thinking' (no irony intended) to discuss building alternative incarceration sites for asylum seekers.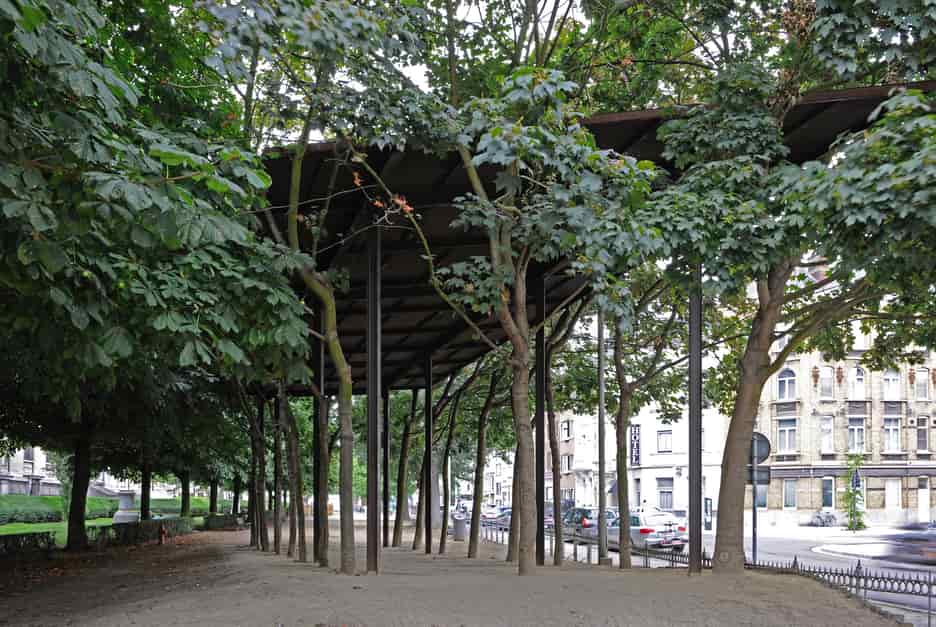 Letter
Heritage and Debt
Elize Mazadiego and Stefaan Vervoort decry the proposed destruction of a David Lamelas artwork as part of redevelopment works at the Royal Museum of Fine Arts Antwerp
As KMSKA's masterplan dates from 2006, why didn't M HKA foresee this problem? If heritage is widely touted as an asset of cities and nations, why is this work disregarded?
Artnotes
Worst Case CRF
The chancellor announces a further £300m for the Culture Recovery Fund and the National Audit Office has released revealing information about the scheme; UK galleries and museums prepare to reopen over the next six weeks; Germany allows museums to open before restaurants; Brazil's president withholds cultural funds from cities that refuse to reopen while P1 variant infections surge; the Charity Commission finds the National Trust did not breach charity rules when it researched the colonial history of its properties; the culture secretary tells arts leaders they must 'defend our culture' from those 'trying to do Britain down' and the Museums Association admonishes him; plus the latest on galleries, people, prizes and more.
Obituaries
Gerard Hemsworth 1945–2021
John Chilver
Johnny Spencer 1949–2021
Roman Vasseur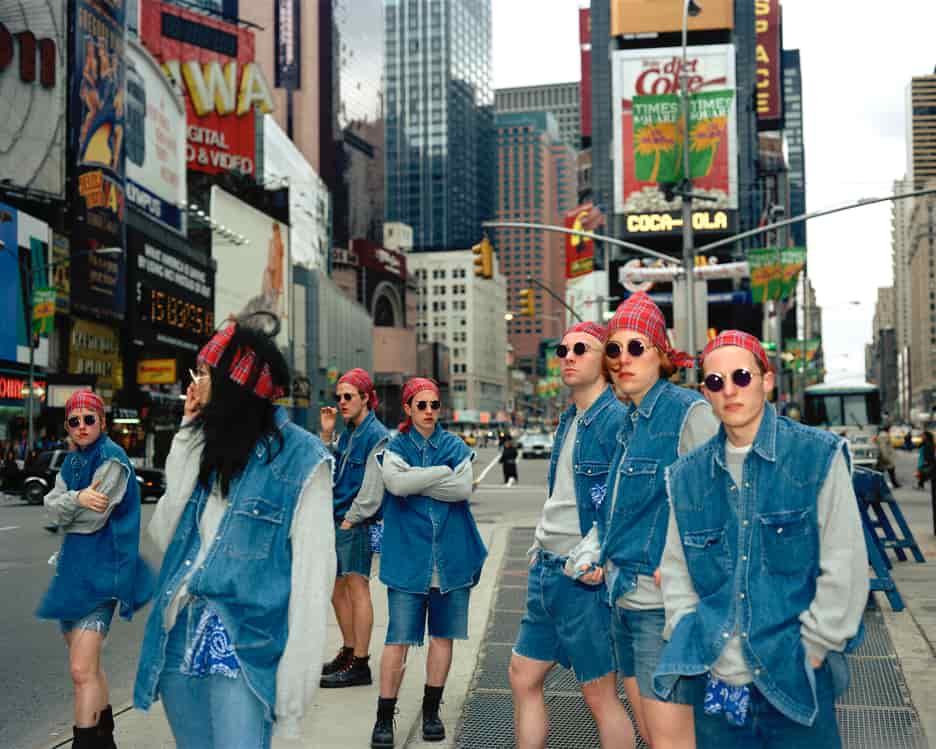 Exhibitions
ART CLUB2000: Selected Works 1992–1999
Artists Space, New York
Saim Demircan
For AC2K, parody, rather than mimicry, was a strategy adopted early on. Their exhibition 'Commingle' culled the minimal aesthetics of a Gap retail store from the chain's own trash; we see regurgitated slatwall and shoeboxes placed into useless arrangements along with vaguely ominous marketing speak in the manner of a conceptual wall text.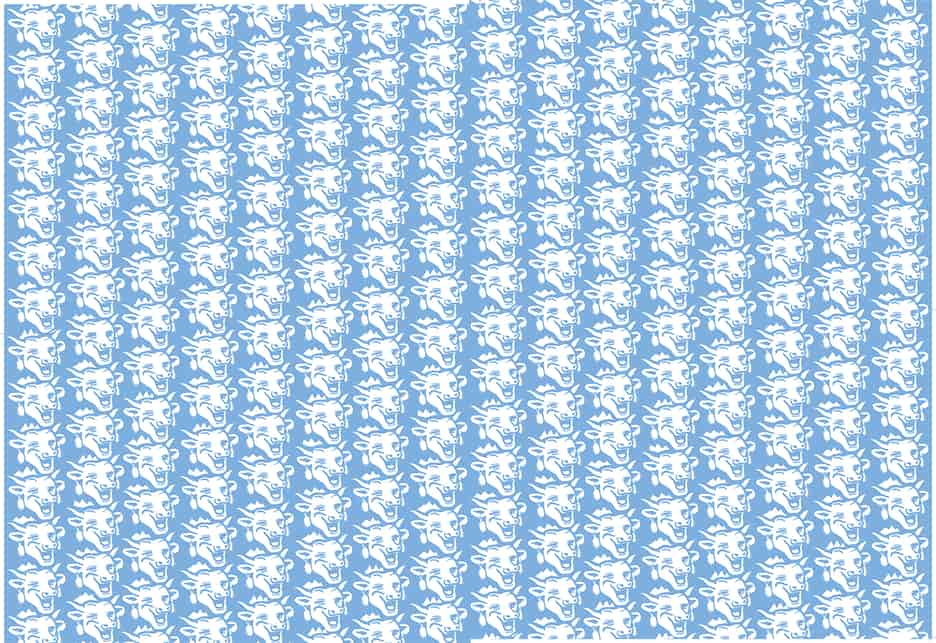 Exhibitions
On Hannah Arendt: The Modern Age
Richard Saltoun Gallery, London
Paul Carey-Kent
The first show in the sequence is 'The Modern Age', which addresses the themes set out in the book's opening essay, 'Tradition and the Modern Age', through the recontextualisation of historical works rather than by asking artists to respond to the book.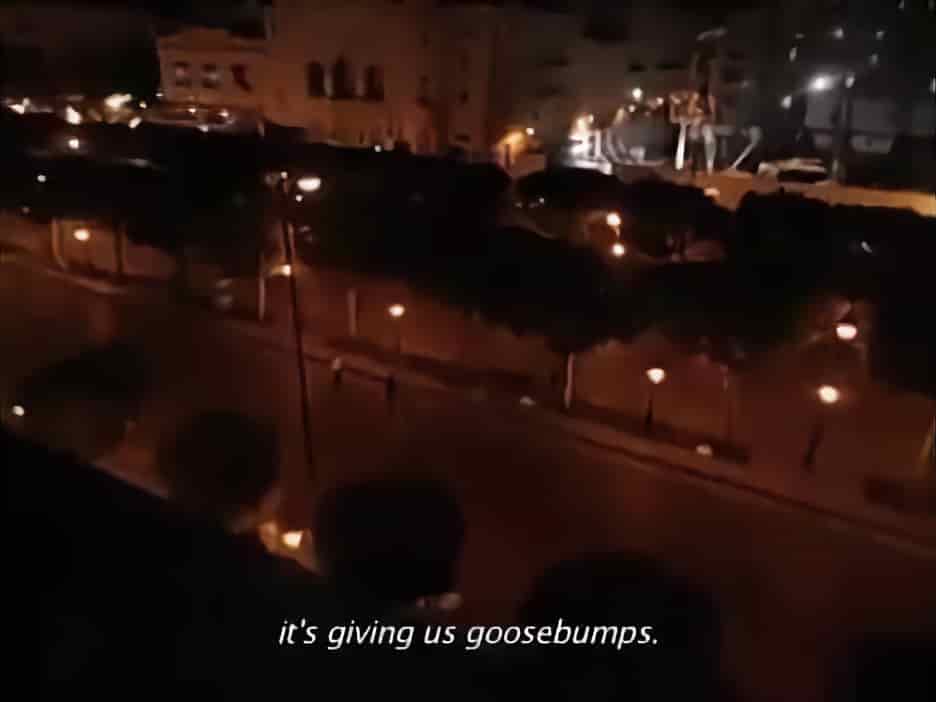 Books
Peter Snowdon: The People Are Not an Image – Vernacular Video After the Arab Spring
Colin Perry
We are living in an era of populism that can, and demonstrably has, swayed to the left or the right. It is vital to understand how images operate in this terrain, for they can and do motivate people to action and political conviction.
Leigh Claire La Berge: Wages Against Artwork – Decommodified Labour and the Claims of Socially Engaged Art
Taylor Le Melle
That most artists (and art critics) are unable to survive off their wages in the UK is clearly part of a culture of nonpayment within the arts. It is also a global problem in which the art world is perceived as an autonomous commentator on human rights, but is also an active participant involved in the extraction of labour from a large, lower-waged class which yields capital for the wealthy few.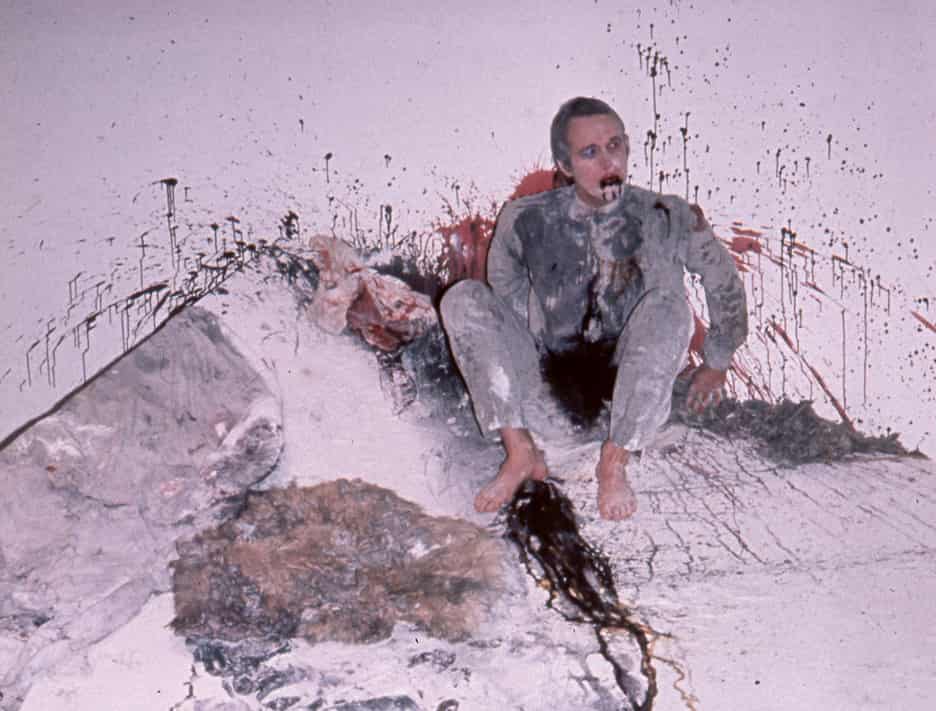 The Stuart Brisley Interviews: The Art of Performance and its Afterlives
Frank Wasser
Stuart Brisley's work is, at the best of times, formless and slippery while nevertheless possessing an aura of resistance which, to an extent, is embodied in this timely and necessary publication.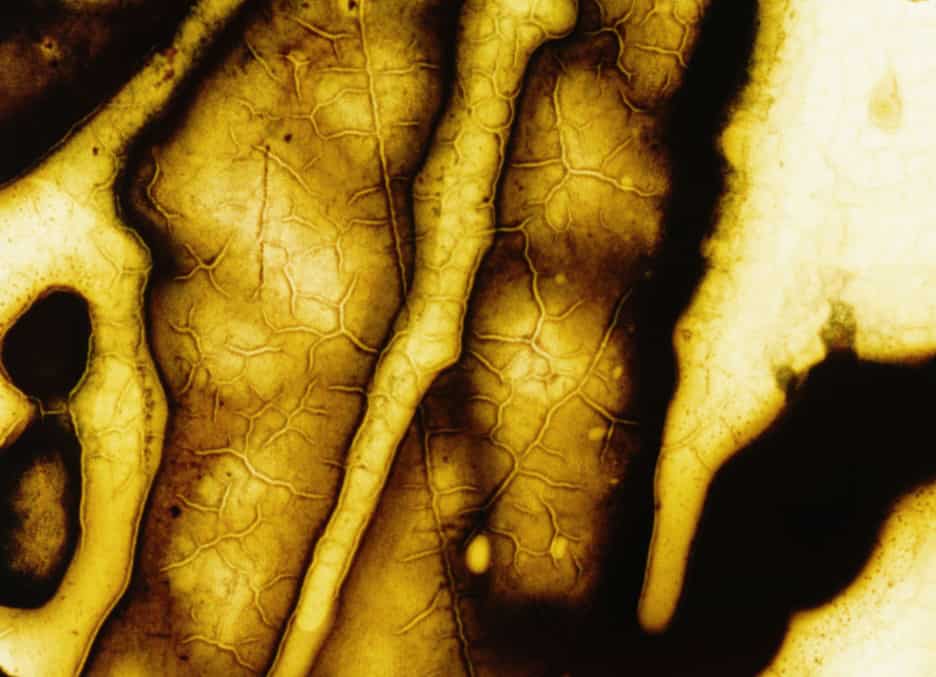 Kim Knowles: Experimental Film and Photochemical Practices
Deke Dusinberre
As the author fumbles with an old-fashioned hand-wound camera, sinks her hands into buckets of developer then sees the results projected on a screen, her 'theoretical scaffolding falls away'.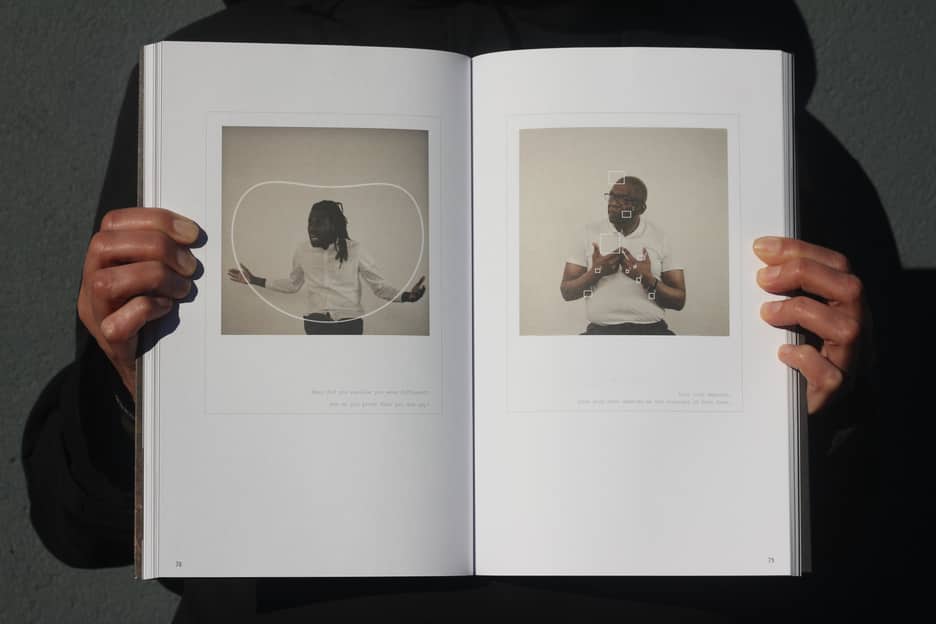 The Law is a White Dog
Chris Clarke
As Sarah Browne points out, this lack of autonomy placed dogs 'in uncomfortable proximity with certain categories of humans in different jurisdictions: "idiots", infants, "drunkards", married women, Catholics'.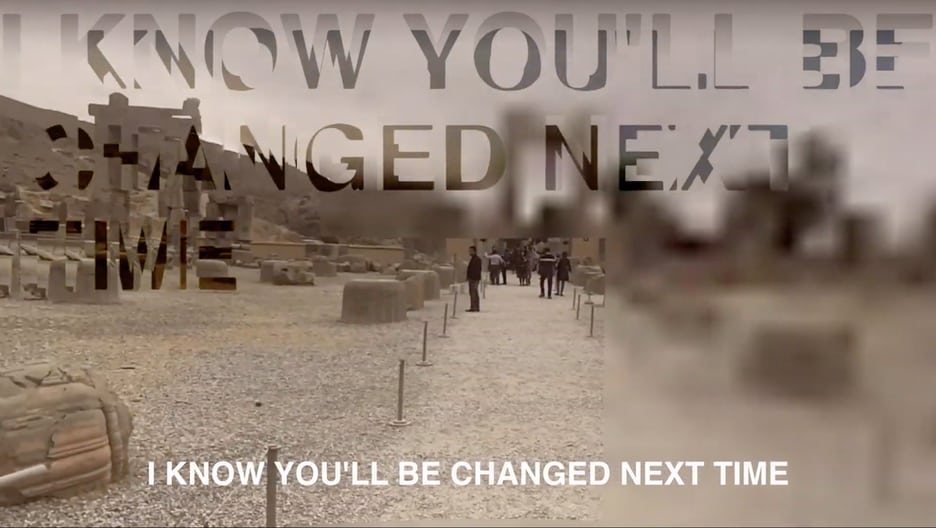 Online
Framework for Resilience
Tess Charnley
Creating a 'Framework for Resilience' is a tall order, particularly in a year that has depleted the resources of even the most resilient. With contributions from activists, artists, researchers and educators, Liverpool's FACT presented a series of webinars which pivoted around the question of how we can create such a framework in the looming shadow of ecological crisis and with extractivist capitalism breathing down our necks.
New Suns: A Feminist Literary Festival
Mimi Howard
Octavia Butler's works were taken as the starting point for this year's 'New Suns', held as an online event by the Barbican. Begun in 2018 by curator Sarah Shin, the festival has focused on speculative fiction as a formidable vehicle of feminist writing.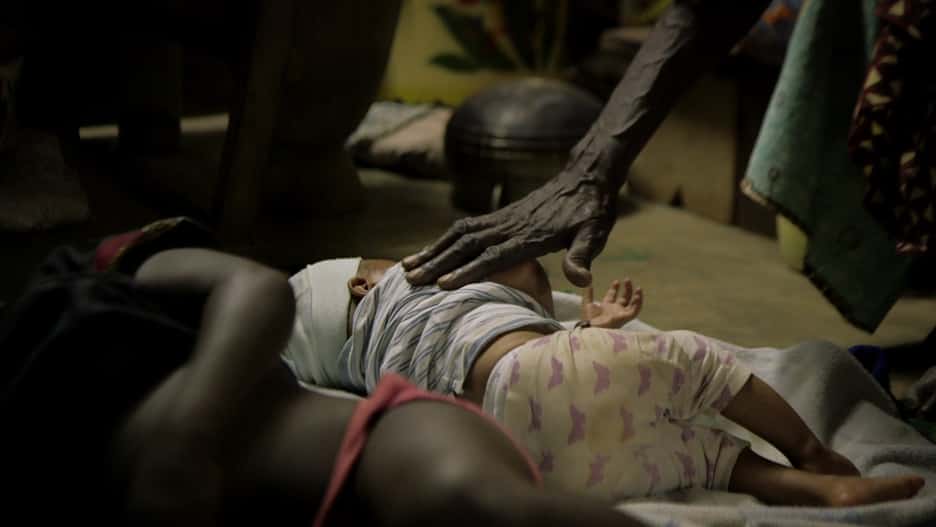 Film
71st Berlin International Film Festival: Berlinale Forum and Forum Expanded
Matt Turner
As more grandiose or gestural forms of experimental filmmaking have been given space within other sections of the Berlinale, films in the Forum recently have in contrast been smaller and more subtle.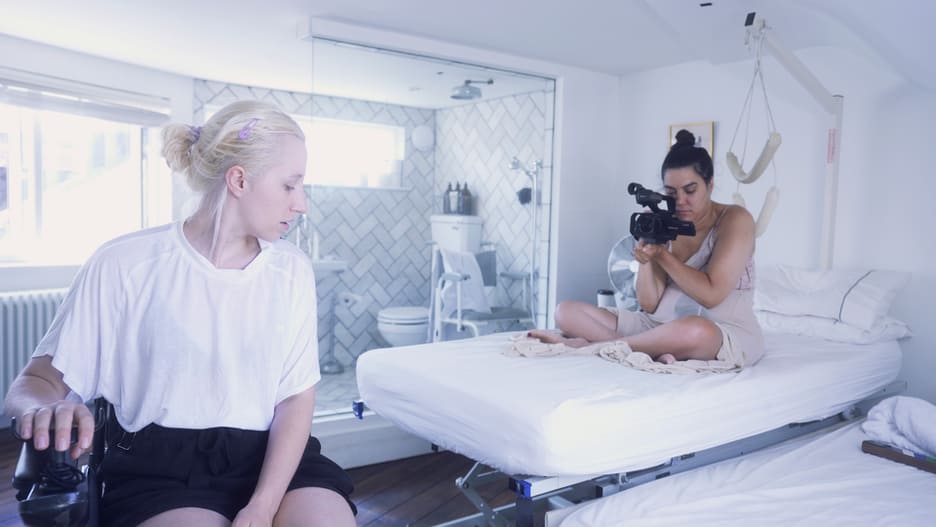 Film
Kyla Harris and Lou Macnamara: It's Personal
Maria Walsh
Rather than being pushed to the invisible margins where the underpaid and overworked carry the can, the film entertainingly shows how a vitalised relation to care is essential to all life.
Polemic
Critical Connection
Henry Broome
Critics speak as if through a doorbell camera, the voice of a faceless third person, unseen, off limits to their readers, closed-off from the outside world, their inner-life uncompromised and walled-in.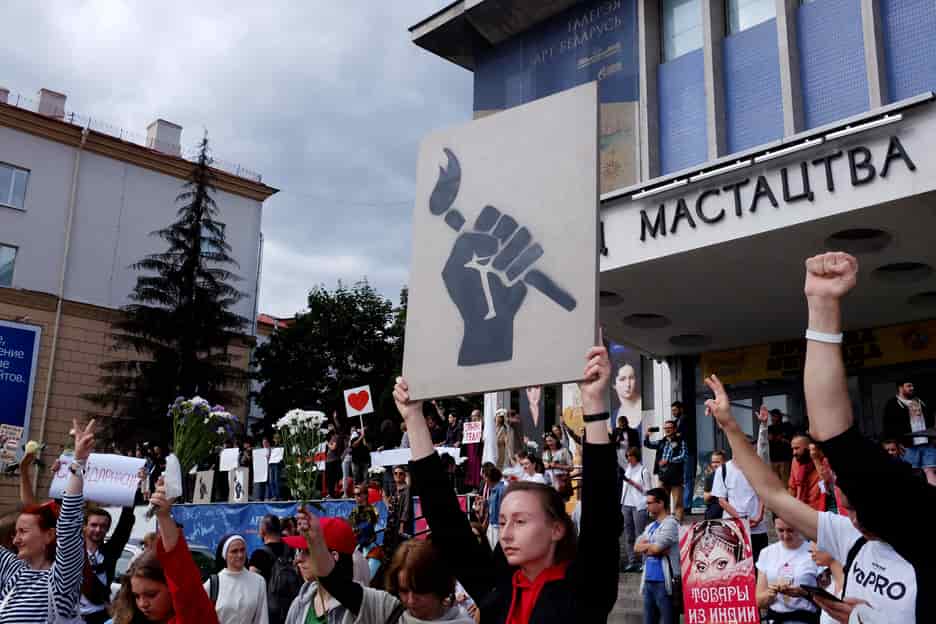 Reports
Letter from Belarus
Uladzimir Hramovich
Everyone in prison was detained for either participating in a peaceful march or protest action, or for simply walking by at the wrong time – we had all been arrested under the 'political article' number 23.34.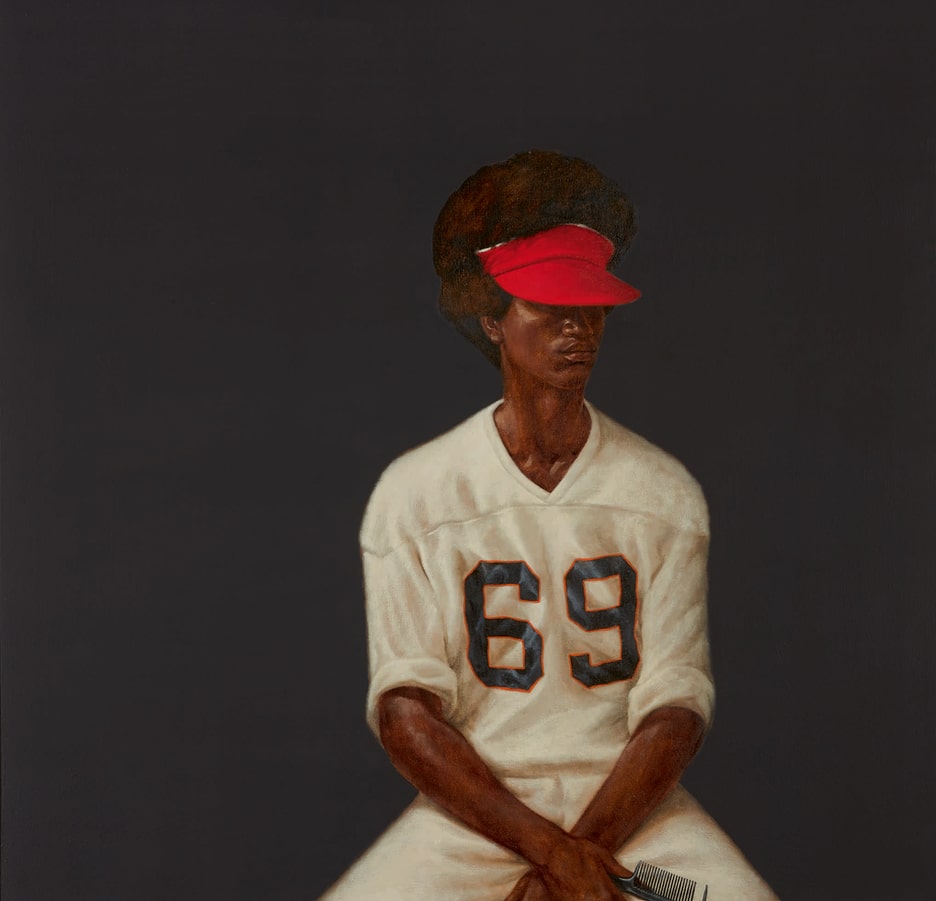 Salerooms
A Pandemic Chronology
Part Three: The Last Lap
Colin Gleadell
In a lengthy market report issued last month by Art Basel and UBS, it was found that auction sales in China (including Hong Kong) overtook the US for the first time in 2020, and the strongest market there was for postwar and contemporary art, including western art.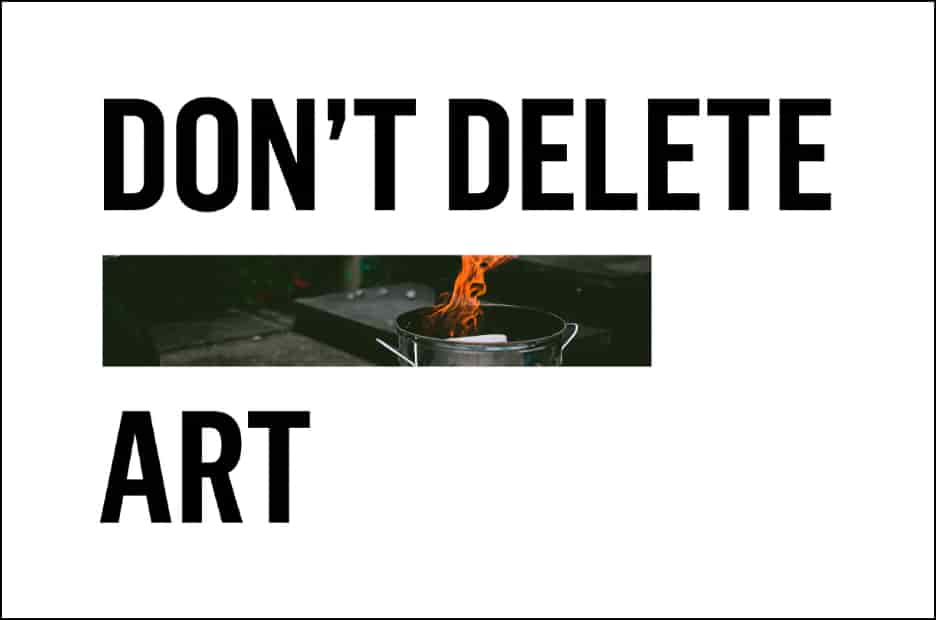 Artlaw
Don't Delete Art
Henry Lydiate
When using social-media platforms, it has become increasingly difficult for artists to navigate rules, policies and practices that unilaterally censor communication of their images. Now, help is at hand.