Contents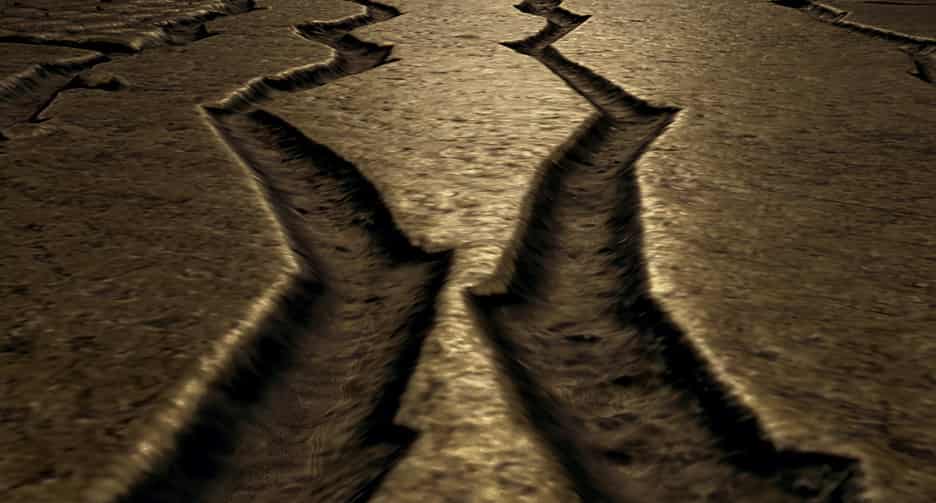 Feature
Crime Scenes
Jananne Al-Ani interviewed by Maria Walsh
I'm interested in the idea of using the landscape as a crime scene, a place where evidence has been deposited. And it's the same with objects in museum collections. They hold evidence or hidden information that we need to decipher like a Rosetta Stone.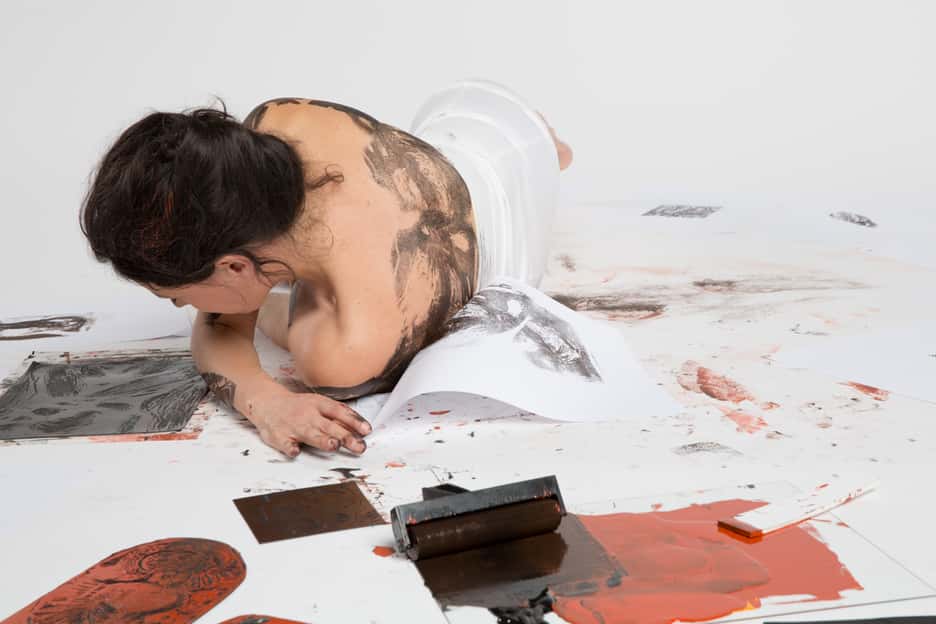 Feature
The Art of Denial
Bob Dickinson discusses the ways in which artists have attempted to engage with the legacies of trauma
Following the denunciation of various officials who had been included in the book, Alexander Rodchenko brushed ink over their faces in the original copy he owned, and these inked-over images are the ones Nikita Kadan drew, thinking of them as 'spirit spectators' to historical revisionism.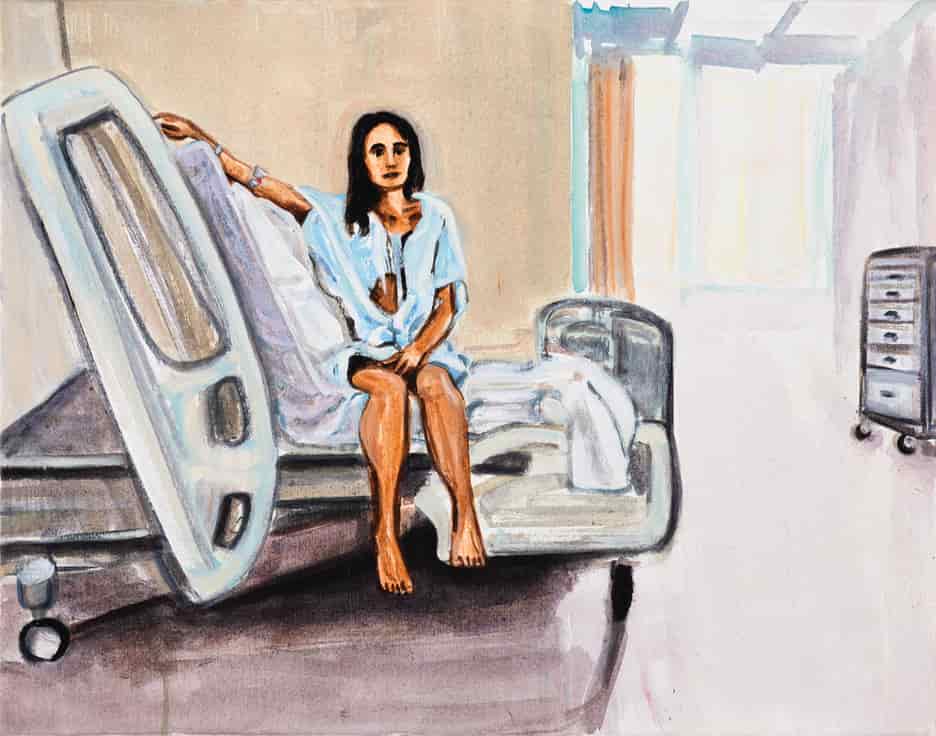 Feature
On Grief and Grieving
Morgan Quaintance considers the emotional cost of so much loss and isolation in our post-pandemic world
By placing my own fragility at the centre of this text, and by risking discomfort and embarrassment in the process, I am attempting to offer details of the personal so that they may be identified with or at least empathically related to.
Profile
Ailbhe Ní Bhriain
Chris Clarke
For Ailbhe Ní Bhriain, the exposure of fixed taxonomies is analogous to mining: the extraction of information disturbs the very environment that one inhabits. Remnants of past events are revealed and ruined through the same processes, destroyed in the act of discovery.
Editorial
Blue on Yellow
People all over the planet – and beyond – are showing support for Ukraine by adopting its colours, but gestures such as the prime minister's twin-flag lapel pin ring hollow.
The event was live-streamed worldwide by both Nasa, the American space agency, and the Russian space agency Roscosmos, whose press service later denied that the cosmonauts were expressing their solidarity with Ukraine, claiming instead that, 'sometimes yellow is just yellow' – sometimes, it seems, it is not.
Letters
Life Between Islands cont.
Paul Carey-Kent offers further defence of Tate's blockbuster exhibition
I have seen the majority of shows in London this century, so feel reasonably placed to say that, although there are plenty of well-known artists in 'Life Between Islands', the average UK gallery-goer won't have seen much work by at least a third of them.
Artnotes
Ukraine
The art world reacts to Russia's invasion of Ukraine; artists withdraw from the British Art Show over the University of Manchester's reported removal of Whitworth director Alistair Hudson; culture secretary Nadine Dorries instructs ACE to cut funding to London-based organisations by £24m per year; the Museums Association gives evidence to a Parliamentary Inquiry into the government's so-called Levelling Up agenda; the National Portrait Gallery cuts ties with BP; the National Gallery comes under pressure over its ties to Credit Suisse in the wake of the 'Suisse Secrets' leak; plus the latest on galleries, people, prizes and more.
Obituaries
Dan Graham 1942–2022
Grenville Davey 1961–2022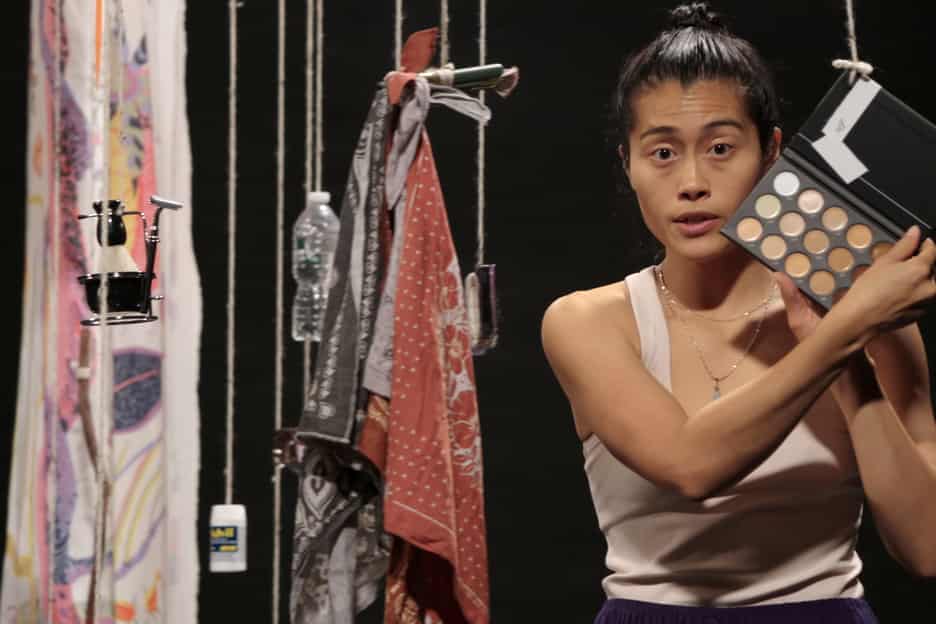 Exhibitions
A Century of the Artist's Studio: 1920–2020
Whitechapel Gallery, London
Hettie Judah
Erika Tan: Barang-Barang
Stanley Picker Gallery, Kingston Upon Thames
Virginia Whiles
Anthea Hamilton: Mash Up
M HKA, Antwerp
Chloe Carroll
Alice Theobald: IL Y AURA (There will be)
South London Gallery
Adam Hines-Green
Rosa-Johan Uddoh: Pink Tongue, Brown Cheek
Iniva, London
Tom Hastings
Angharad Williams: Picture the Others
Mostyn, Llandudno
Mike Pinnington
Galas Porras-Kim: Out of an instance of expiration comes a perennial showing
Gasworks, London
Chris Fite-Wassilak
Every Ocean Hughes: One Big Bag
Studio Voltaire, London
Lucia Farinati
Helen Cammock: behind the eye is the promise of rain
Kestner Gesellschaft, Hannover
Mark Prince
Anne-Marie Creamer: Dear Friend, I Can No Longer Hear Your Voice
Sir John Soane's Museum, London
Deborah Schultz
Books
The Soul of a Nation Reader: Writings by and about Black American Artists, 1960–1980
Richard Hylton
Although primarily centred on New York, this is a veritable treasure trove of material, garnered from art journals, some long-defunct, self-published pamphlets, exhibition catalogues, exhibition statements and newspaper articles, as well as transcripts from interviews and public round table discussions.
Books
Look Again
Travis Alabanza: Gender
Afua Hirsch: Empire
Nathalie Olah: Class
Bernadine Evaristo: Feminism
Jack Smurthwaite
Bernadine Evaristo says it best herself when she writes: 'my personal taste in art transcends my political concerns, but my political concerns are more important than my personal tastes. When I have a platform to express my ideas about the arts, culture, society, I tend to get adversarial about inequalities and advocatory for change, because otherwise I regard it as a wasted opportunity.'
Books
Linda Rosenkrantz: Peter Hujar's Day
John Douglas Millar
Peter Hujar's Day is the transcript of Hujar describing one day in his life, 18 December 1974. Hujar suggests at one point that he always feels like he does nothing with his time, but that's certainly not the sense one gets here. No doubt because of the quality of their friendship, he talks engagingly, intimately and candidly with Rosenkrantz.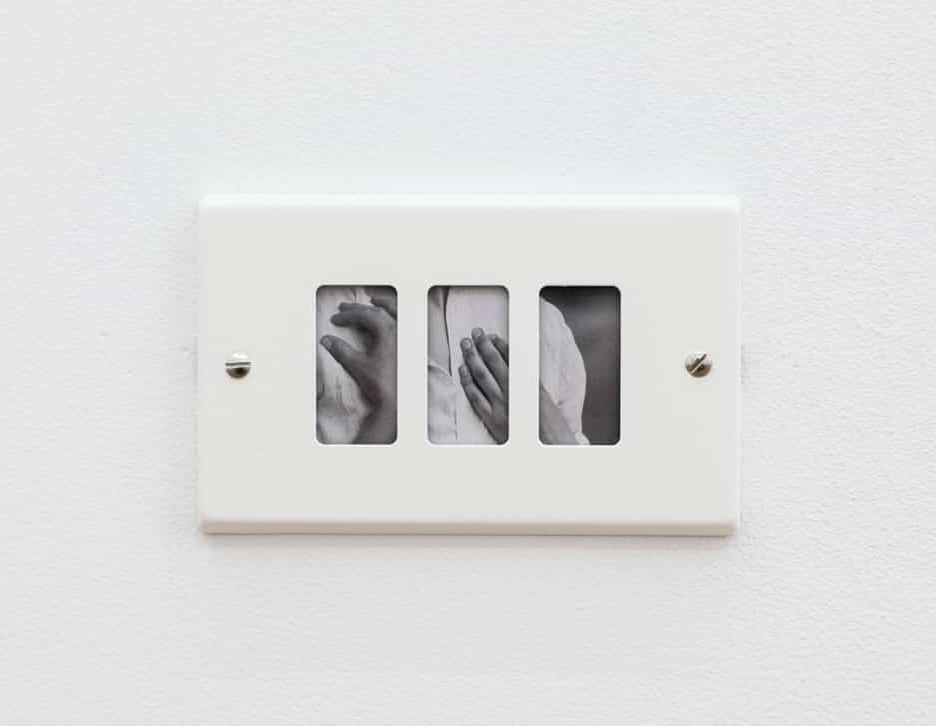 Reports
Letter from Rome
Agnieszka Gratza
A small but thoughtful intergenerational show at Ermes Ermes put Luisa Gardini's photoceramics, featuring grainy images of hands, in dialogue with Davide Stucchi's found photographs depicting the same subject-matter, but which are framed to resemble the gallery's light switches.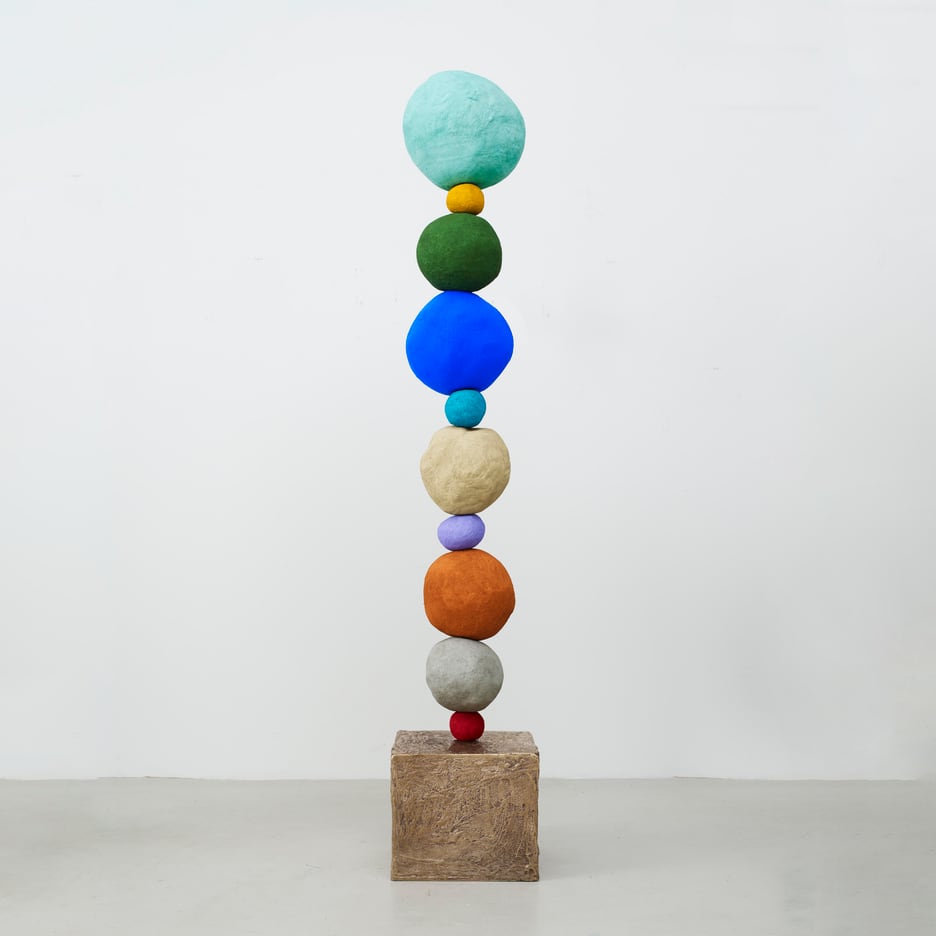 Salerooms
No Change
Colin Gleadell
Overshadowing all this, Russia attacked Ukraine less than a week before the sales began. Although Russians are not the force they were ten years ago in the art market, it was feared that the invasion and sanctions would have a disruptive impact on financial markets, and that the inhumanity of the invasion would detract from the feel-good psychology of selling art.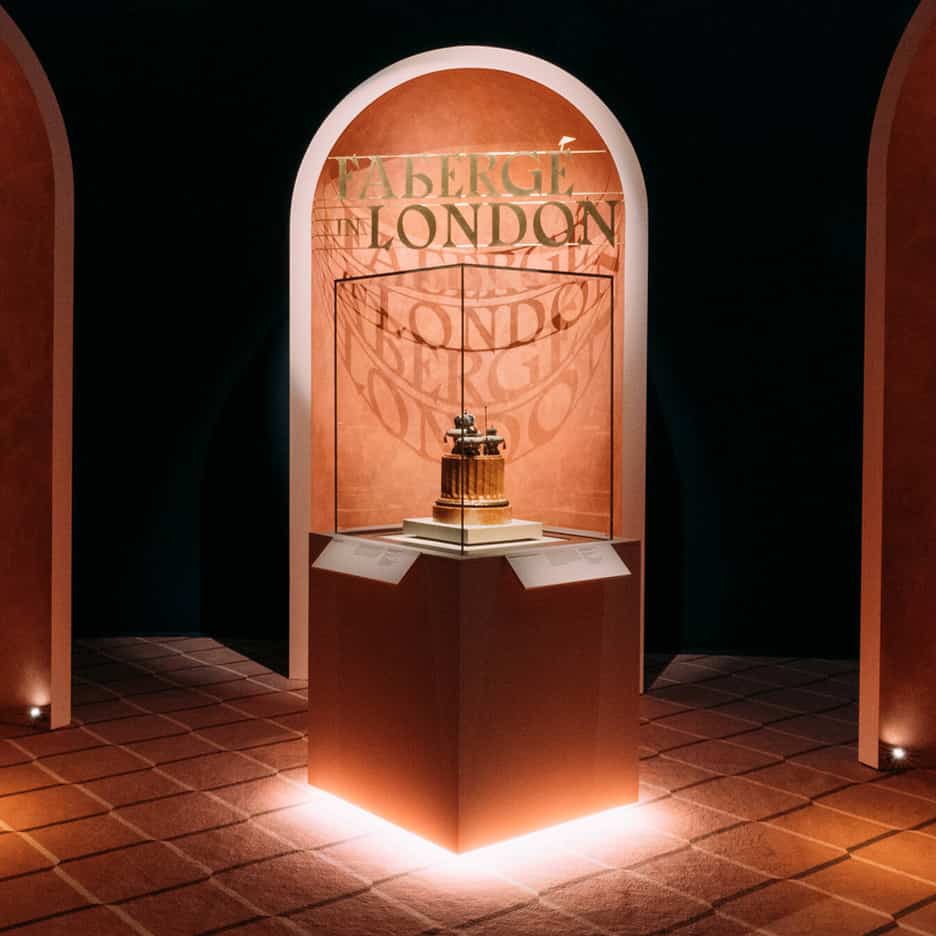 Artlaw
Sanctions
Henry Lydiate
If the V&A decided to keep possession of the loaned Fabergé eggs until the end of Russia's war against Ukraine, and if the war continued beyond November 2022, protection from seizure or forfeiture would end while the museum was still holding the eggs.