Contents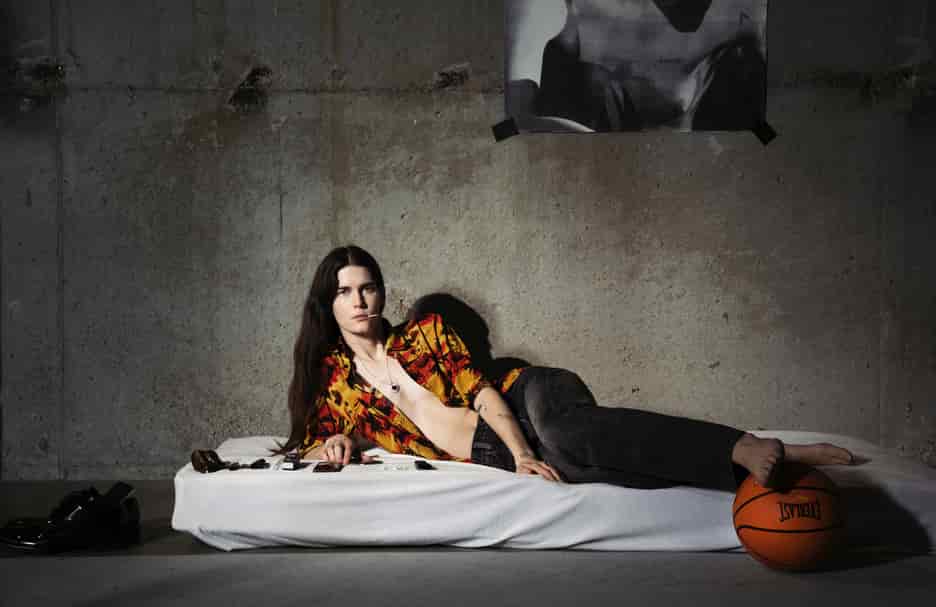 Feature
Intimacy Rising
Lizzie Homersham asks what forces have changed the space of the intimate
Anne Imhof's Sex indicates what work can be available for people who look the right way in the right place and time in order for their performance to be recompensed as contemporary art. They also perform the exhaustion of this role, as if there is nowhere to go except this extremely social sphere, the seeming inverse or tethered twin of the prison, detention centre or psychiatric unit.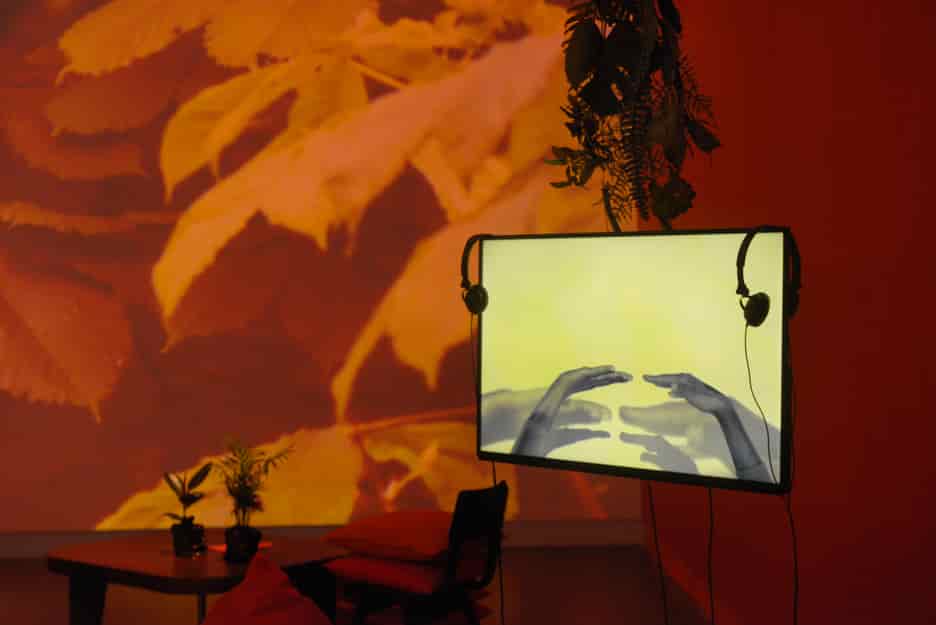 Feature
Expanding the Curriculum
Ranjana Thapalyal argues for the adoption of an interdisciplinary approach to teaching
Art school discourse, too, seems to have hoodwinked itself into thinking it has dealt with multiplicities and complexities in the student cohort by batting away the bogey-man of fixed truth, and declaring it to be unstable and contingent. Why then, in 2019, do we face renewed and quite rightly even more strident calls for 'decolonising the curriculum'?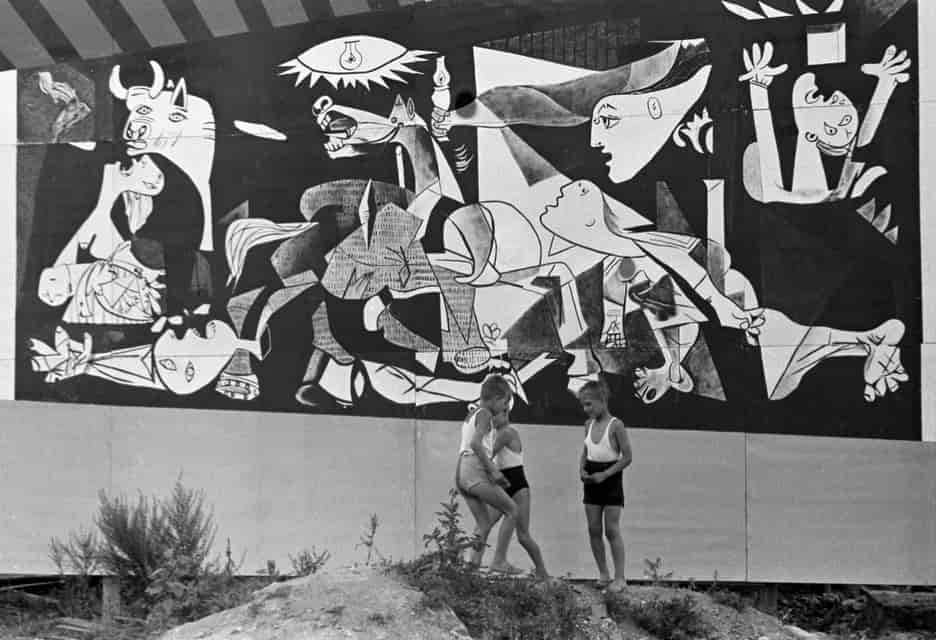 Feature
Fighting Fascism
Sarah Jury argues that art is one of the few remaining spaces in which cultural activism can make a difference
The most effective way for artists, educators, curators, writers, activists, museums and publications to fight fascism isn't yet clear, but it is widely discussed. I bounce from being annoyed that there is so much discourse that it has become an industry in its own right, to being relieved that so many people are trying to do something.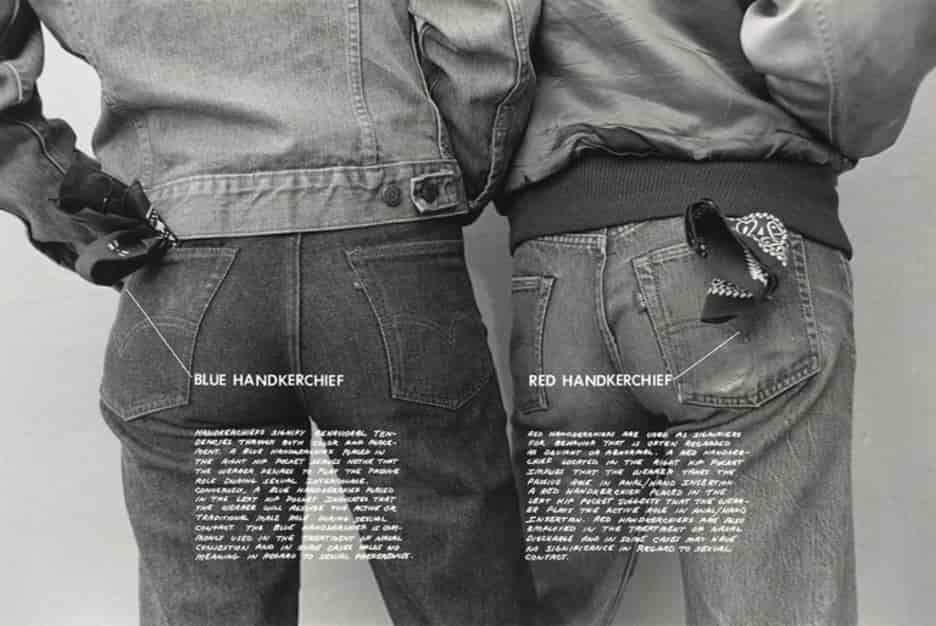 Profile
Hal Fischer
Chris McCormack on the intersection of subcultures and the everyday in the work of the San Francisco-based artist
For one work, taken over 24 hours during a weekend, Fischer photographed a popular bus stop bench on 18th Street in San Francisco, just 75ft from the corner with Castro street, on the hour, every hour.
Comment
Editorial
Judge Dredd
The alignment of art and activism is long standing, and over the years both have come under fire from the authorities. Perhaps less obvious, however, is the backing of the courts which, recently, have become more prominent in their defence of artists and activists.
How has it come to this? It is as if representative public bodies, from the government down, have been put on a permanent war footing against the citizens of this country who they are meant to protect.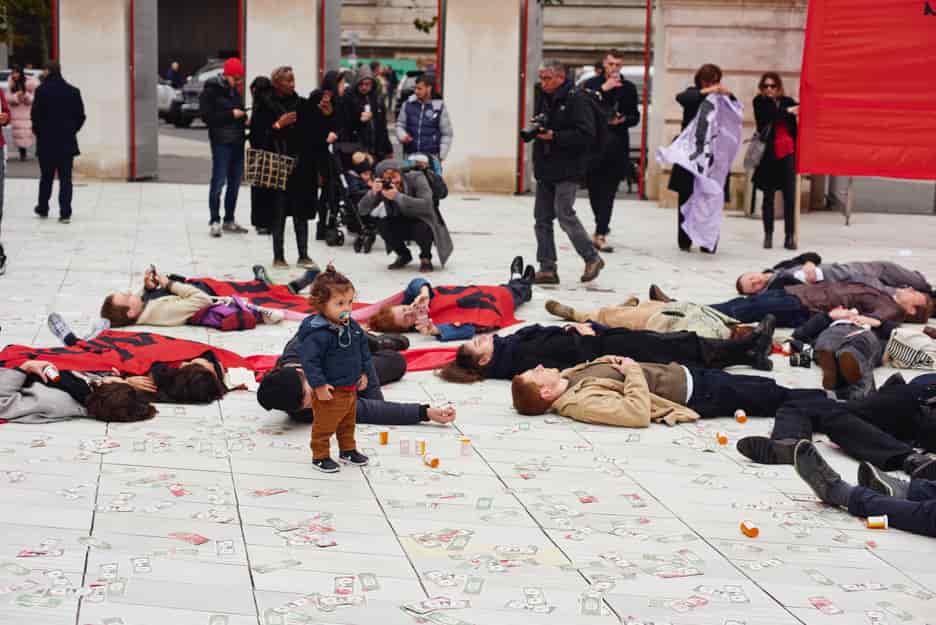 Artnotes
Divest BP
The Scottish National Portrait Gallery drops the BP Portrait Award; Nan Goldin's PAIN activists protest against Sackler funding at the V&A; the Roundhouse turns down £1m from the Sackler Trust; artists withdraw their works from high-profile exhibitions; plus the latest news on galleries, appointments, prizes and more.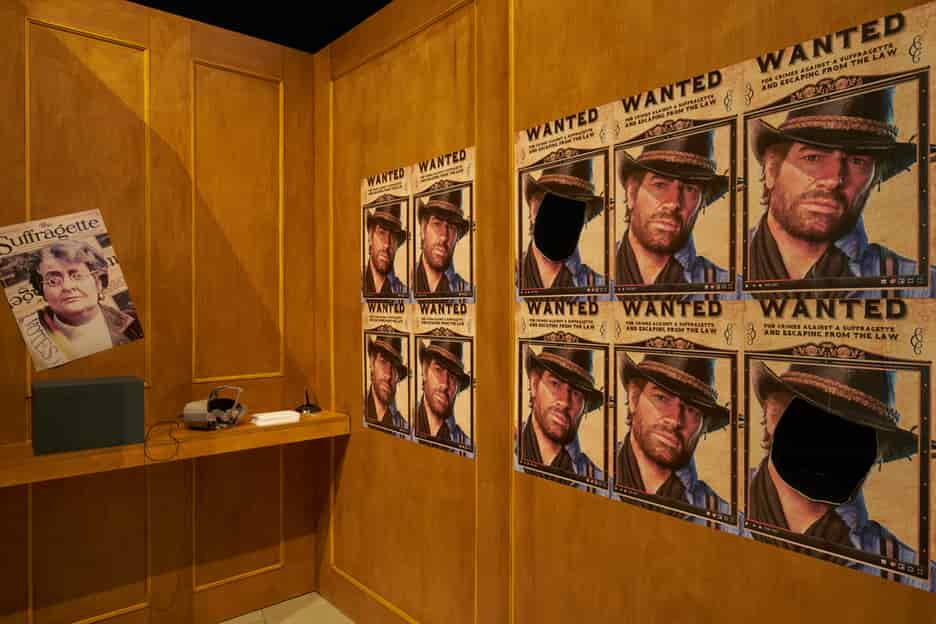 Exhibitions
Super Black
Firstsite, Colchester
Open Your Eyes
Art Exchange, Colchester
Matthew Bowman
13BC: Fatal Act
Douglas Hyde Gallery, Dublin
Maeve Connolly
You Feel Me_
Fact, Liverpool
Laura Robertson
Vija Celmins: To Fix the Image in Memory
Met Breuer, New York
Michael Wilson
Sara MacKillop: Returns and Renewals
Peer, London
Peter Suchin
Edward Allington: Things Unsaid
Henry Moore Institute, Leeds
David Briers
Michael E Smith
Modern Art, London
Mark Prince
Haroon Mirza: Waves and Forms
John Hansard Gallery, Southampton
Adam Heardman
Ilona Sagar: Deep Structure
S1 Artspace, Sheffield
Lauren Velvick
Christodoulos Panayiotou: Act II – The Island
Camden Arts Centre, London
Paul Carey-Kent
Mikhail Karikis: For Many Voices
MIMA, Middlesbrough
Elisabetta Fabrizi
Reviews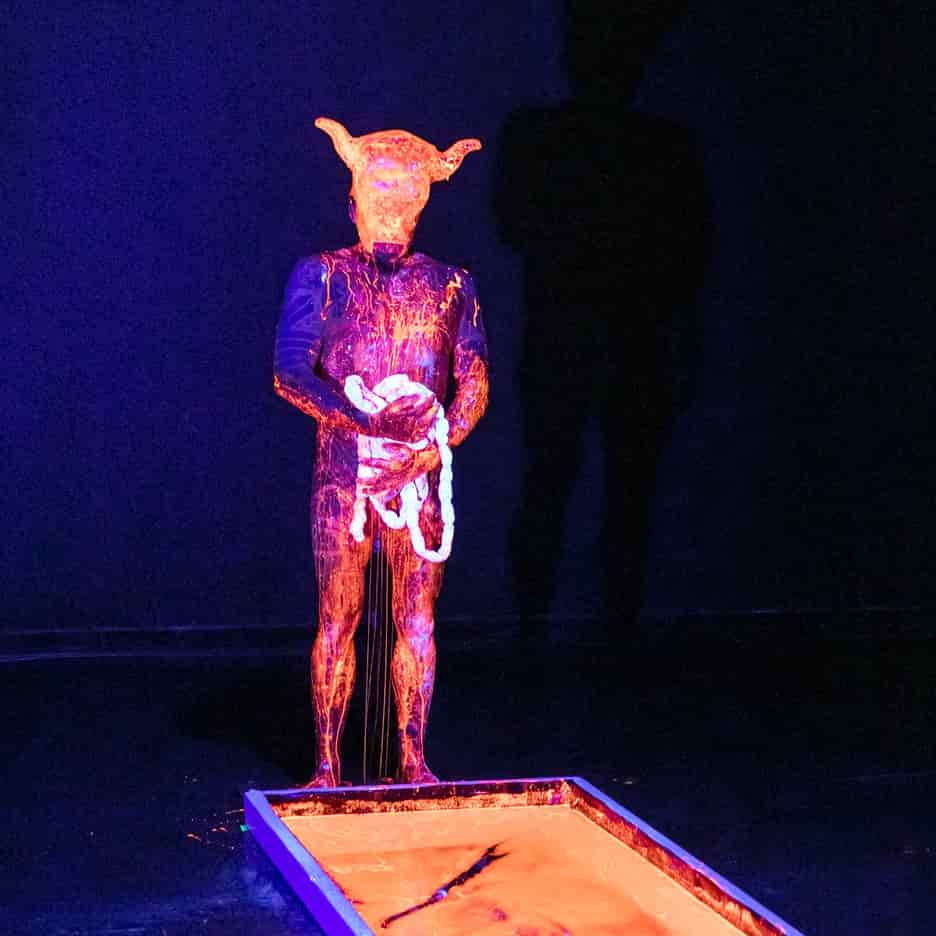 Performance
Ron Athey: Acephalous Monster
Dominic Johnson
Ron Athey is no longer concerned precisely or exclusively with what he once termed his project to create 'a perfectly depicted apocalypse'.
Reviews
Books
Futures of the Contemporary
Daniel Neofetou
For Peter Osborne, this results in 'anti-capitalism without a post-capitalist imaginary – a series of abstract ideas (freedom, equality, communism) severed from historical meanings rooted in particular social relations'.
Reviews
Books
Anne Boyer: The Undying – A Meditation on Modern Illness
Elisa Adami
As Anne Boyer was pumped with highly-toxic medicine manufactured by extractive industries, her desire to survive clashed with her effort to 'unravel survival's ethics'.
Reviews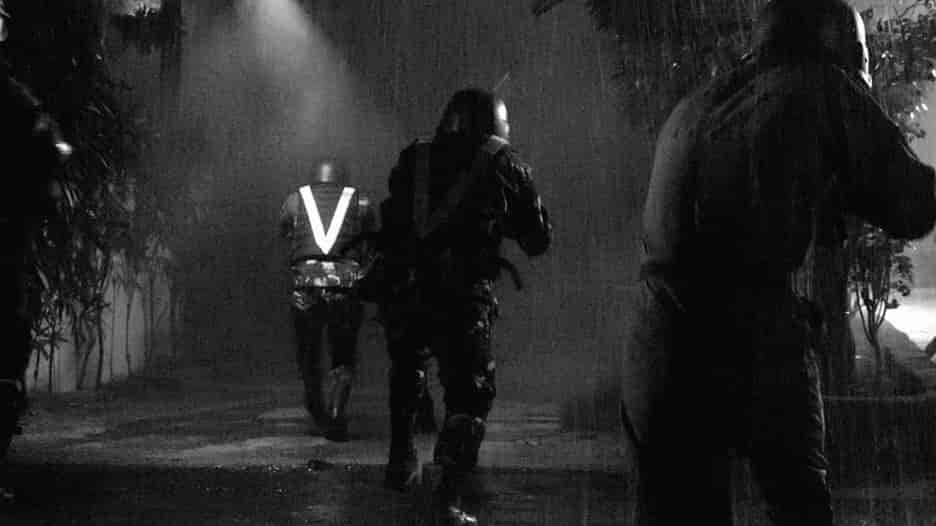 Film
15th Berwick Film & Media Arts Festival
Vera Mey
The Halt is a more digestible 283 minutes compared with Lav Diaz's other films, which defy both cinema and the notion of film as something to be attentively and studiously sat through.
Reviews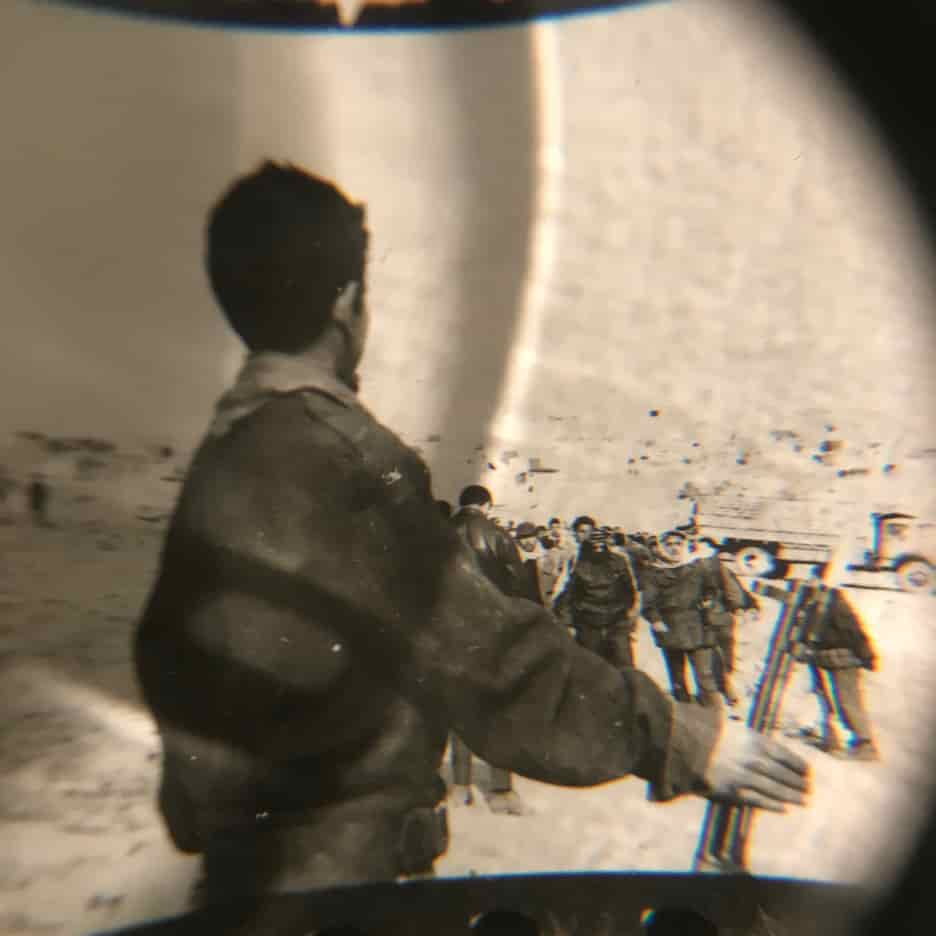 Film
The Found Archive of Hani Jawherieh
Amna Malik
The sense of the exhibition conveying a meaning equivalent to a double negative comes about inevitably because of the diminished resources and platforms through which a Palestinian history can be seen.
Reports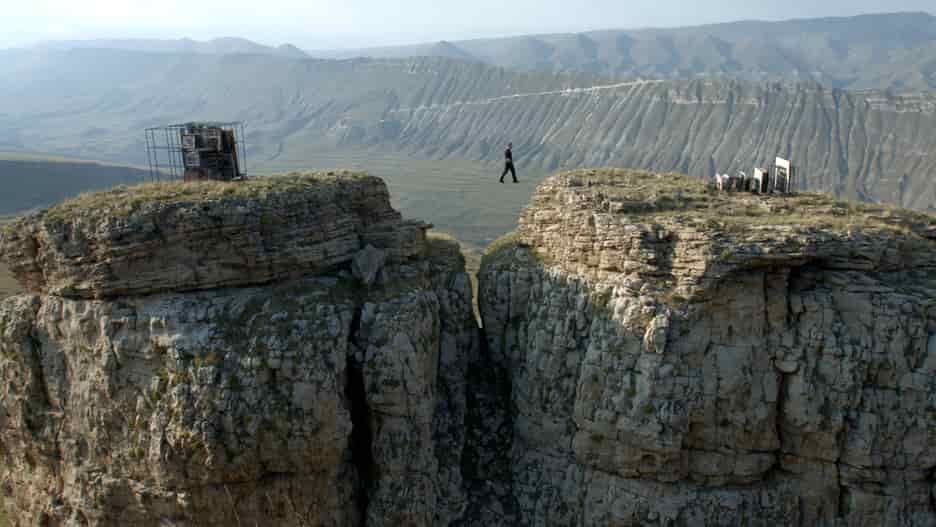 Letter from Timisoara
Maria Walsh
My presupposition that there would be a connection between the biennale and the city's regeneration, perhaps gentrification, was immediately confirmed on sighting the enormous apartment complex under development on the same boulevard as my hotel.
Reports
Letter from Rabat
Adam Hines-Green
Much was made in the opening speeches of the Biennale about freedom: the freedom of expression offered to the curator and the artists. Freedom of expression is an essential but not sufficient condition.
Reports
Blackpool Art B&B
Denise Courcoux
Art B&B has been driven by frustration at the lack of local opportunities to network and expand artistic practice; to paraphrase one of the Art B&B staff, they want to attract artists who wouldn't ever come to Blackpool.
Artlaw
Ways of Working
Legal Drivers
Henry Lydiate
A key feature of Banksy's practice is the marked absence of a signature/tag on all but his earliest publicly sited work. This has led to a recent legal challenge, which in turn has driven him to introduce a new way of working.
Listings
Events
Calendar
The updated events and exhibitions calendar can be viewed online.
Exhibitions
Exhibition Listings
Art Monthly's exhibition listings can be viewed online.