Contents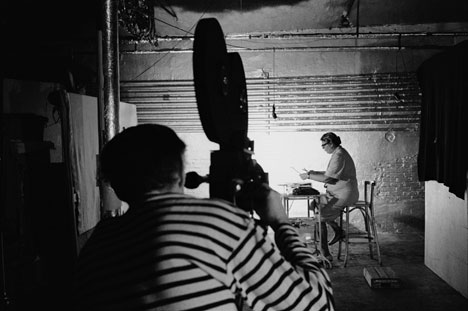 Feature
Silver Sliver
Gilda Williams on Andy Warhol's 'Sliver Factory'
Labelling Andy Warhol a Pop artist lazily avoids the bulk of his prolific output. Half a century on from his most creative years, it is now time to recognise that his subject was not everyday culture but time itself.
'If Warhol's lifelong obsession centred on the ever-shifting instant that separates "now" from "then", then he was hyper-aware of the one, singular, most terrifying instant of all, uniquely different from all others: the fine slice of time dividing life from death.'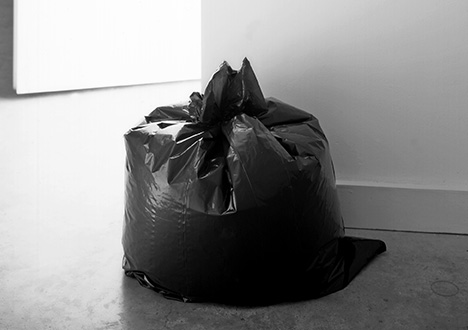 Feature
Lost & Found
Mark Wilsher on the fate of artworks
The mainstream press is obsessed with stories where art is either mistaken for rubbish and thrown away or, conversely, not recognised as important until an expert attributes it to an established master. What do these tales tell us about the misunderstood nature of art?
'The subtext here is more implicit jeering at contemporary art and the indecipherable pretentions of the art world, because without the intervention of the figure of the expert it was impossible to tell the difference between a masterpiece and a piece of old junk.'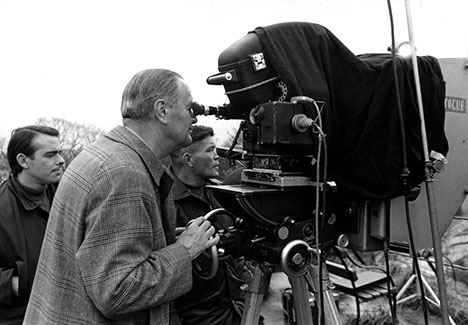 Feature
Civilisation
Christopher Townsend on Kenneth Clark's legacy
The 1969 television series Civilisation is currently being promoted as a defining moment in the UK's cultural life. But doesn't this celebration tell us more about the current quandary of its producer, the BBC, and the sorry state of today's TV than the merits of the programme itself?
'When the BBC broadcasts its new series it should acknowledge its complicity in the triumphal march of late capitalism and call it Barbarism, for the barbarians are here: they already live among us, not outside.'
Comment
Editorial
'R' is for Rating
The consequences of making higher education a free market includes such delights as the US-centric Rate My Professors website, where students can rate their tutors. This may seem an arbitrary and subjective method of grading, but is it really so different from the star-rating system applied in the UK's Research Excellence Framework process?
'One professor, who received a red chilli rating for "hotness", made atouching plea to students to show greater tolerance for tutors "less attractive" than herself.'
Artnotes
The Izolyatsia cultural centre in Ukraine is forcibly occupied by armed pro-Russian militia; Glasgow Art School fundraises towards rebuilding its fire-damaged Charles Rennie Mackintosh building; academic appeals and complaints at UK universities rise with tuition fees; New York's Cooper Union college is taken to court by a collective of current students, staff and alumni over the introduction of fees; graduate unemployment in the US is found to be worst among visual arts majors; the Art Fund launches a crowd-funding service for museums; three-fifths of Xinjiang Biennale artists are rejected on political grounds; Credit Suisse's recent guilty plea and world-record fine for aiding tax evasion reveals the uses and abuses of corporate sponsorship; the BBC/ACE TV channel The Space relaunches as a huge online commissioning platform for online art; the latest news on galleries, events, appointments, prizes and more.
Obituaries
Roger Ackling 1947-2014
Robyn Denny 1930-2014
Submissions: Send news items to artnotes@artmonthly.co.uk
Reviews
Exhibitions
E-Vapor-8
Site Gallery, Sheffield
Bob Dickinson
Jimmie Durham: Traces and Shiny Evidence
Parasol unit, London
Mark Prince
Terry Bond: Neighbourhood Watch
The Minories Galleries, Colchester
Matthew Bowman
Paper Museums: Moscow Conceptualism in Transit
John Hansard Gallery, Southampton
Paul Carey-Kent
Ai Weiwei
Yorkshire Sculpture Park, Wakefield
David Trigg
The Block and Charlotte Prodger: Markets
Chelsea Space, London
Chris McCormack
Whitstable Biennale
various venues
Sophia Phoca
8th Berlin Biennale
various venues
Omar Kholeif
London Round-up 1
Limoncello • SPACE • Max Wigram • Cole
George Vasey
London Round-up 2
Anthony Reynolds • Cubitt • Dilston Grove
Martin Herbert
Reviews
Artists' Books
Sarah Jacobs: After Nature: Highlights
Marie Lund: Drums
Michael Hampton samples two books concerned with 'afterness'
'After Nature: Highlights is paired with a video, Bestiary After Nature.mp4, which references every animal cited in the same issue of Nature and provides a melancholy watch as a litany of threatened invertebrate species, control mice, pathogens, parasites, dinosaurs and human beings.'
Reviews
Books
Round-up: Art, Politics and Play
Peter Suchin gathers up a shelf of related recent releases
'At the start of the book The Avant-Garde: A Very Short Introduction,, David Cottington asks: "Is the annual Frieze Art Fair in London 'avant-garde', or the Venice Biennale, or the Booker Prize competition? If so, what – or who – makes them so?" These are, of course, most pertinent questions when considering art and politics.'
Reviews
Film
Mareike Bernien & Kerstin Schroedinger: Rainbow's Gravity
Colin Perry on loaded film stock
'Rainbow's Gravity is the only artist's work I know of that explicitly analyses the role of Agfacolor Neu in the Nazi state and afterwards. Beautifully shot and tightly edited, it both revels in and decodes the problematic pleasure of colour film.'
Response
Response & Reply
On Teaching the Unteachable
Michael Corris responds to last month's feature by Dave Beech
'Beech reacts too hastily to produce a solution to the attack on "progressive" methods of art pedagogy; wheeling out the distinction between "art" and "the arts" only muddies the waters.'
Dave Beech replies to Michael Corris
'So long as Corris and others continue to underestimate the significance of the distinction between art and the arts we are doomed to misrepresent the crisis in art education as a crisis brought about by Conceptual Art.'
Reports
Global Art Forum 2014
Meanwhile ... History*
JJ Charlesworth finds some talks worth listening to
'The talks programmes at most art fairs are easy to dismiss as little more than self-promoting love-ins for the participants; the debates are so anodyne, fleeting and uncritical that they offer only the opportunity for a bit of art-world celeb-watching for those who want to put their feet up for half an hour. Art Dubai isn't your most conventional art fair, though.'
Reports
Neon Foundation, Athens
A Thousand Doors
Chris Fite-Wassilak encounters cultural optimism in Greece
'The event, the group show "A Thousand Doors" curated by Iwona Blazwick and the Whitechapel Gallery team, is supposedly the first large-scale contemporary art event in Athens since the crash. The talk of rejuvenation and rebirth was never far from anyone's lips, not least all those involved in the show.'
Artlaw
Copyright
Small Claims
Henry Lydiate on the UK's new artist-friendly copyright court
'UK owners of intellectual property rights now have access to the Intellectual Property Enterprise Court (IPEC), which was constituted in October 2013. This should be welcome news for artists wishing to protect their copyrights.'
Listings
Events
London Art Calendar
The updated London events calendar can also be viewed online.
Exhibitions
Exhibition Listings
Art Monthly's exhibition listings can also be viewed online.