Contents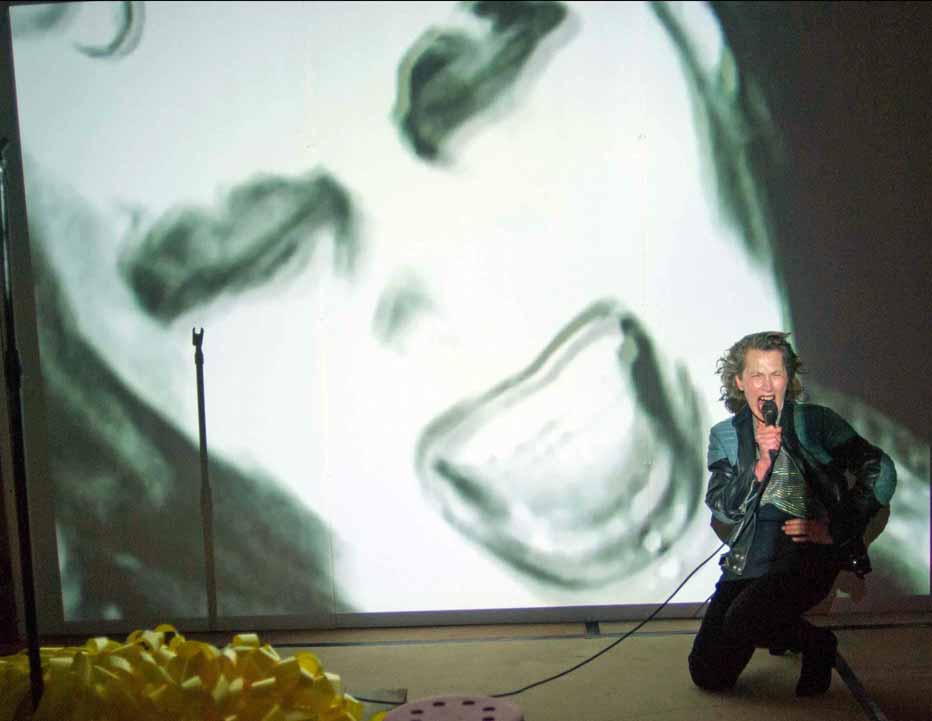 Interview
What's in a Name
Anne Bean interviewed by Rob La Frenais
The London-based artist whose family immigrated to England from Russia discusses naming, identity, place and memory in relation to her work, and how we are all each other's archives and legacies.
The audience was inevitably caught up in the mayhem, running for cover, not knowing which way to go, what to see, what floor would give way, what glass would fly, what staircase was safe.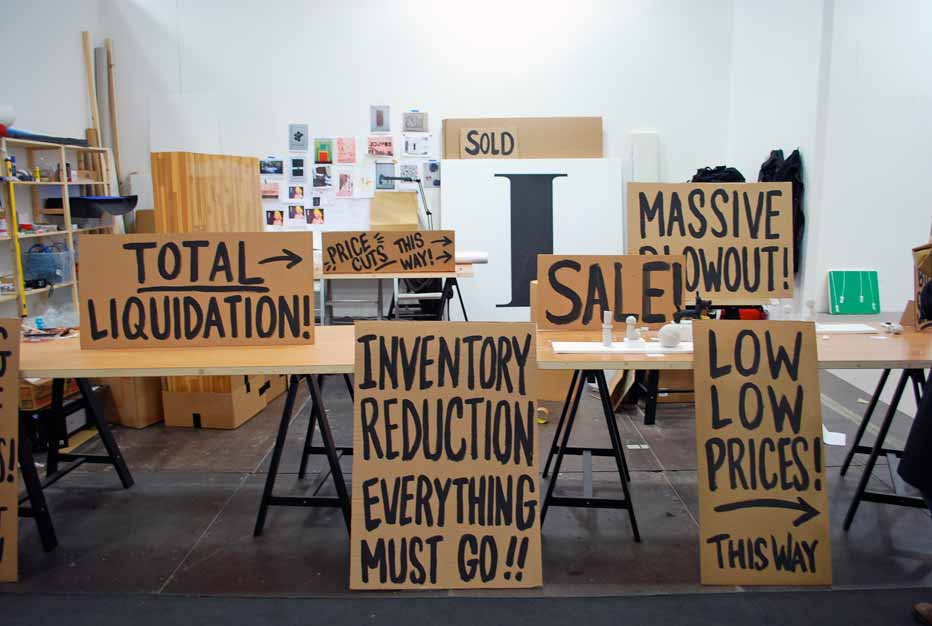 Feature
Illiquid Assets
Morgan Quaintance argues that art's relationship with private finance comes at a price
Pandering to the real or imagined demands of private finance distorts the art world, silencing dissent and stifling politically or socially engaged art in favour of consensus and what is known in the trade as 'investment grade art'.
Art offers a kind of absolution by association whereby close proximity to art renders the investor a supporter of liberal and progressive ideals by association, whatever their actual political or ideological commitments and conduct may be.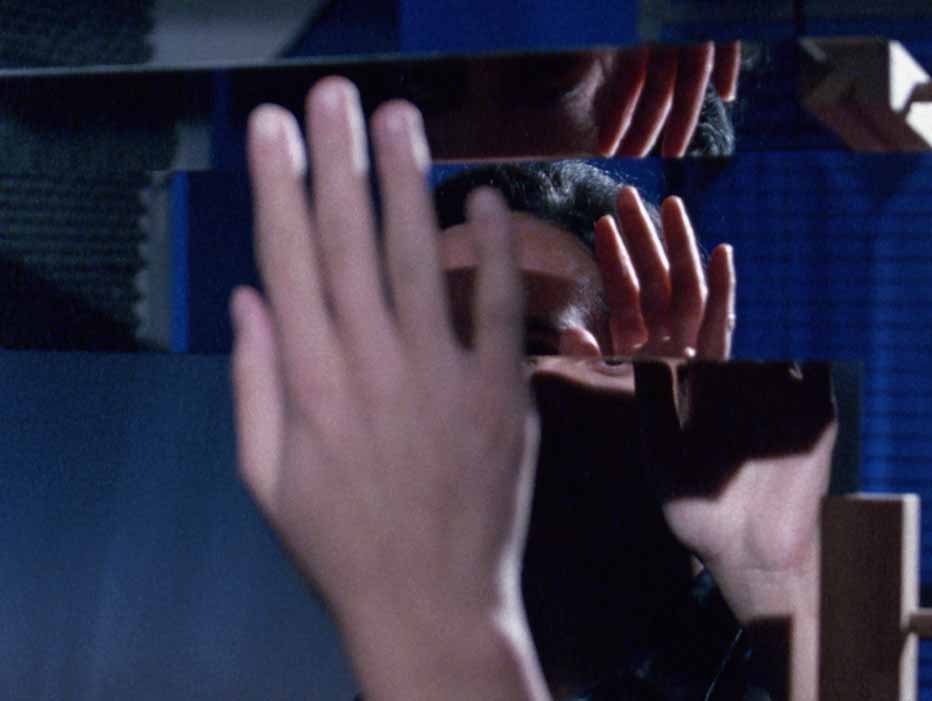 Feature
Feelings
Lizzie Homersham tackles gendered issues surrounding ideas of empathy and autism
In the work of artists such as Leah Clements, Mark Leckey and Daria Martin, and writers such as Chris Kraus, a spectrum of emotional and psychological conditions are explored, raising the question of whether an over-abundance of empathy is being used as an excuse for complicity.
Perhaps today, empathy and autism are being opted for over schizophrenia as ways of navigating the murkiness of a world in thrall to some of the worst politics, some of the most catastrophic events, some of the worst institutions of capitalism.
From the Back Catalogue
Moon Child Mark Leckey interviewed by Jennifer Thatcher
Comment
Editorial
In/Out Shaken All About
The ugly rhetoric of the EU referendum campaign, which was characterised by scaremongering and exaggeration, drowned out the positive voices of artists and others who have much to gain and contribute to both UK and European culture. In the aftermath there will be much to do to heal wounds opened up by the negative campaigning, bringing to mind the words of murdered MP Jo Cox:
'While we celebrate our diversity, what surprises me time and time again ... is that we are far more united and have far more in common with each other than things that divide us.'
Artnotes
Violence Begets Violence
Jailed Russian performance artist Pyotr Pavlensky gives the prize money he received for his 'creative dissent' to armed guerrillas; the Hong Kong Development Corporation pulls a public artwork it commissioned after the artists revealed the anti-Beijing sentiment behind the work; the leadership crisis at De Appel in Amsterdam has led to a recommendation that its state funding be terminated; the number of students taking arts GCSEs plummets precipitously; MIMA wins the Contemporary Art Society's Collections Fund award but the remodelled prize comes with the stipulation that the £50,000 must be spent at Frieze London; the latest news on galleries, appointments, prizes and more.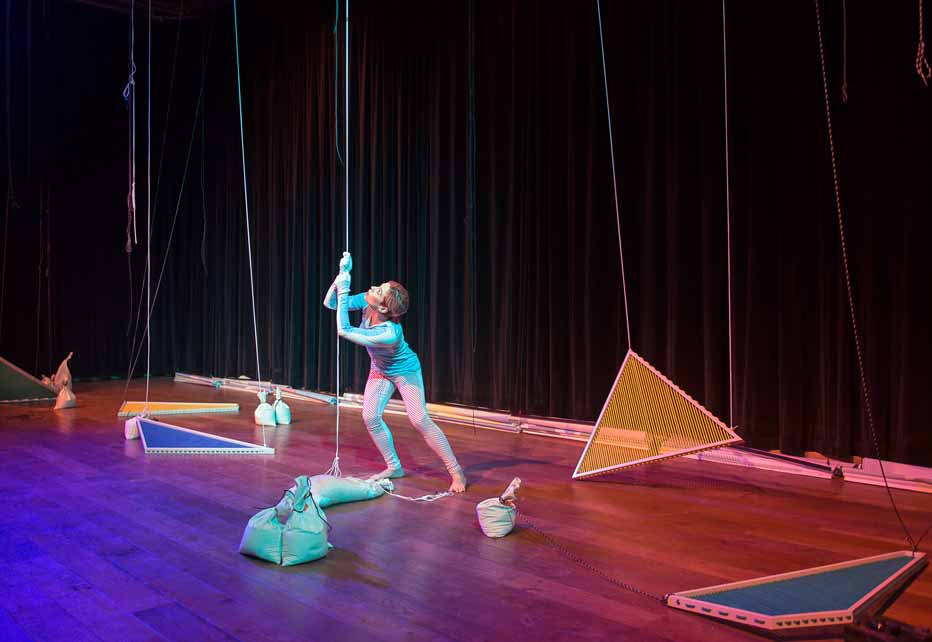 Profile
Melissa Gordon
Isobel Harbison on a London-based artist who forensically examines the legacies of abstract painting through politics, blow-ups and performance .
Melissa Gordon uses painting discursively, to examine the gestures, choreographies and supports of abstraction: who, she asks repeatedly, gets to be abstract?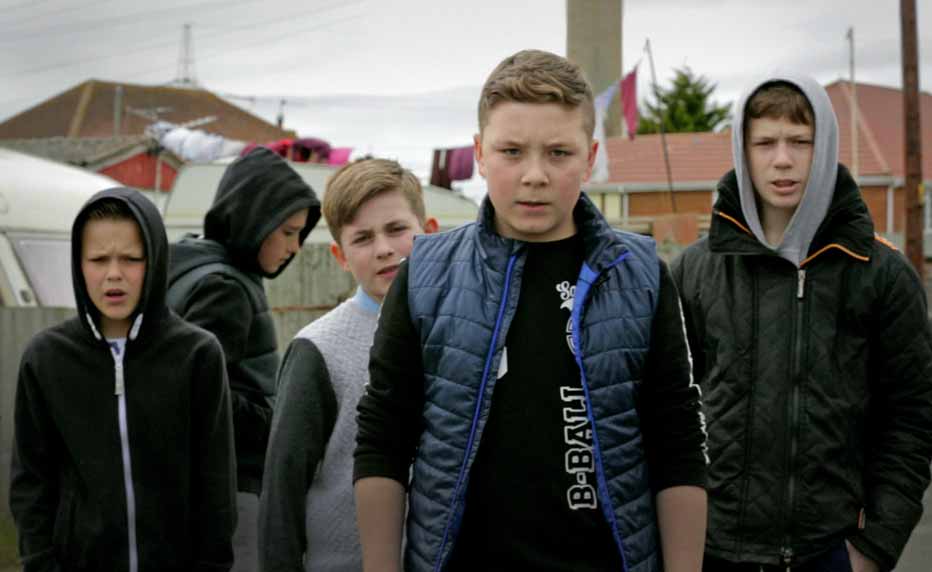 Exhibitions
Nigel Greenwood Inc Ltd: running a Picture Gallery
Chelsea Space, London
Richard Grayson
Ketty La Rocca
Wilkinson, London
Martin Holman
eva International: Still (the) Barbarians
various venues, Limerick
Chris Clarke
Manifesta 11: What People Do For Money
various venues, Zurich
Aoife Rosenmeyer
Artists' Film Biennial
ICA, London
Jamie Sutcliffe
Diagonal Noise
Castlefield Gallery, Manchester
Tom Emery
Whitstable Biennale: The Faraway Nearby
various venues
Sophia Phoca
9th Berlin Biennale for Contemporary Art: The Present in Drag
various venues
Saim Demircan
The Science of Imaginary Things
Breese Little, London
Deborah Schultz
Sean Lynch: The Weight of the World
Spacex, Exeter
Lizzie Lloyd
Katie Paterson: Hollow • Syzygy
Royal Fort Gardens, Bristol • The Lowry, Manchester
Lizzie Lloyd
Barcelona Round-up
MACBA • Fundació Gaspar
Luke Skrebowski
Reviews
Artists' Books
Stephen Bury: Artists' Books – The Book as a Work of Art 1963-2000
Michael Hampton: Unshelfmarked – Reconceiving the Artists' Book
David Barrett on two alternative surveys of the artists' book
While it is common for literary books to be described as unfilmable, perhaps artists' books are unwritable.
Reviews
Books
Summer Round-up: Best Foot Forward
Peter Suchin encounters competing interpretations of art's purposes
There are many interesting things about this book and the procedures it records but its author's notion of realism and its critical efficacy are optimistic and fanciful at best.
Artlaw
Public Policy
Regulating the Art Industry
Henry Lydiate on the looming question of (self) regulation
There is strong agreement about serious problems undermining trust in and credibility of the art market, including top price manipulation, conflicts of interest, lack of transparency, secret commissions and authenticity.
Listings
Events
London Art Calendar
The updated events and exhibitions calendar can also be viewed online.
Exhibitions
Exhibition Listings
Art Monthly's exhibition listings can be viewed online.