Art Monthly 428: Jul-Aug 2019
Walead Beshty
Interviewed by John Parton
Exhibition as Medium
Marcus Verhagen
Ima-Abasi Okon
Profile by Maria Walsh
Fast Forward Festival
Stephanie Bailey
Buy Now – select:
Want to read this right now?
Get instant access to the entire back catalogue via Exact Editions from only £8.99!
Contents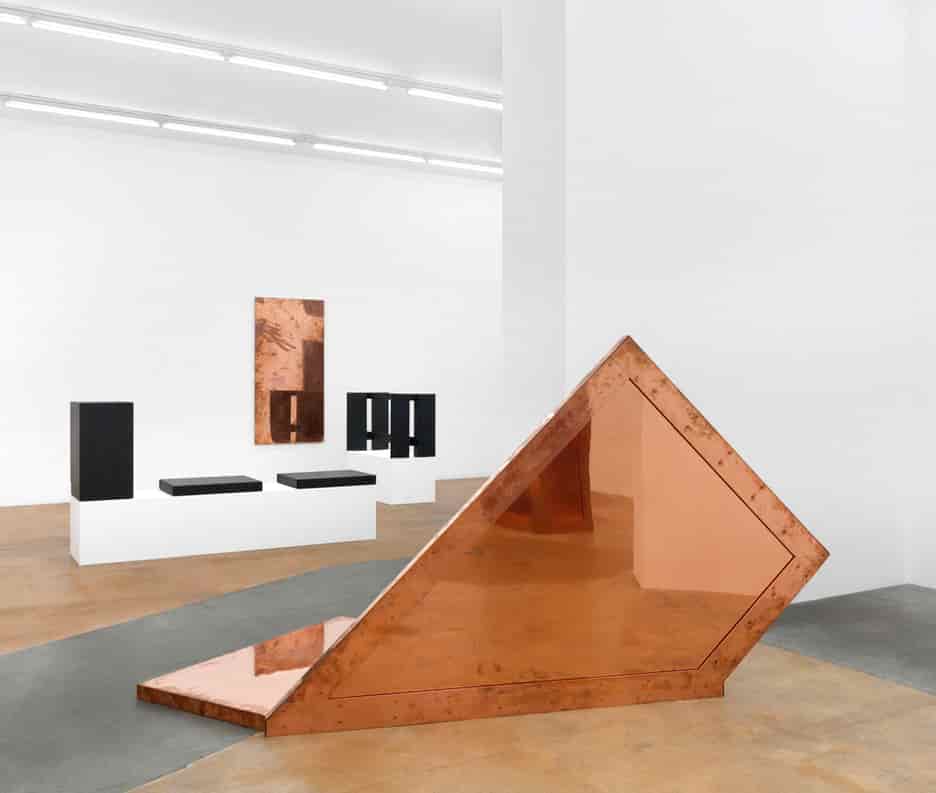 Interview
Cracked Mirror
Walead Beshty interviewed by John Parton
The Los Angeles-based artist discusses destruction that doesn't destroy, not concealing rather than revealing, and the importance of collectivism, misusing systems and disobeying instructions.
There is an agency and a power that individuals have in relation to these organisations. They can cheat, lie and improvise! They can misuse the systems.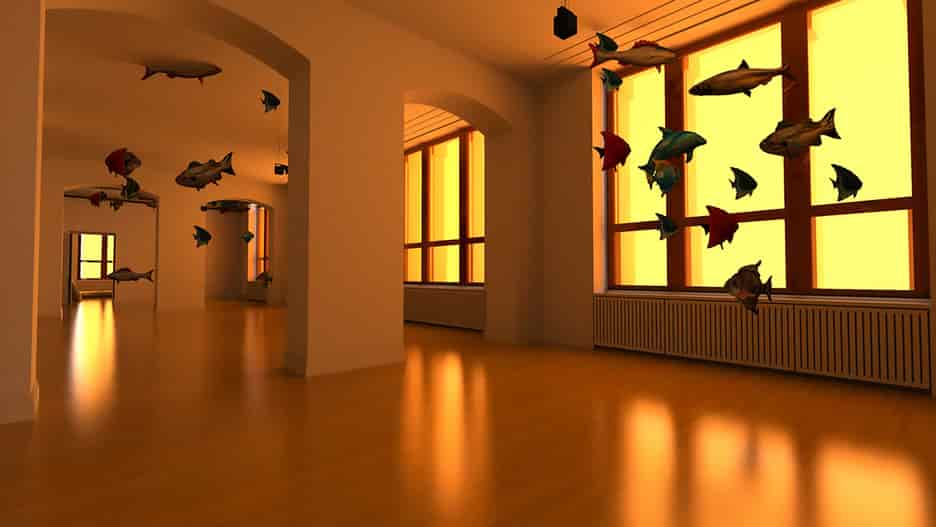 Feature
Exhibition as Medium
It is not only works but exhibitions that can be site-specific argues Marcus Verhagen
The work of artists like Philippe Parreno, Elmgreen & Dragset, Pierre Huygue and Rirkrit Tiravanija does not critique the institution so much as embrace it.
While works in ordinary exhibitions are conceived separately and brought together in the curating, the exhibition as medium is more intimately embedded in its setting inasmuch as it must adapt and respond to it as a unified entity. It is site-specific by definition, at least in a relatively weak sense: it pushes up against the institution – its programming, architectural configuration and so on – directly, with little curatorial mediation.
Comment
Editorial
Peace for our Time
When President Donald Trump claimed that protests against his state visit to the UK were fake news, he was continuing a long tradition of politicians attempting to ignore massed ranks of protesters marching through Trafalgar Square. But whether the arguments are about war with Germany, Iraq, Iran or climate change, those speaking truth to power have usually been proved right.
Whereas Donald Trump's attempt at concealment was unwittingly rendered transparent, Neville Chamberlain's attempt at transparency effectively concealed the truth, not only from himself, perhaps, but also, and more importantly, from the population at large.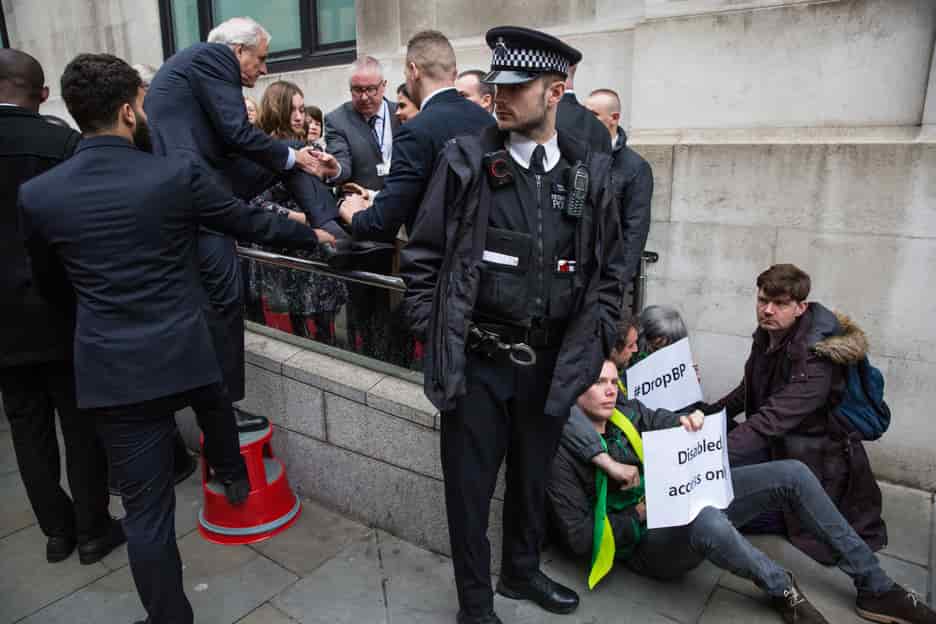 Artnotes
BP or not BP NPG?
The National Portrait Gallery comes under sustained pressure from artists and activists over its links with BP; Yana Peel resigns as CEO of the Serpentine Galleries following protests after the Guardian reports that she is an indirect co-owner of Israeli spyware company NSO Group; funds raised for good causes by the National Lottery drop after Camelot spends £39m of good causes money on marketing; activists protest against Instagram's censorship of nudity in artworks; plus the latest news on galleries, appointments, prizes and more.
Obituary
Peter Kardia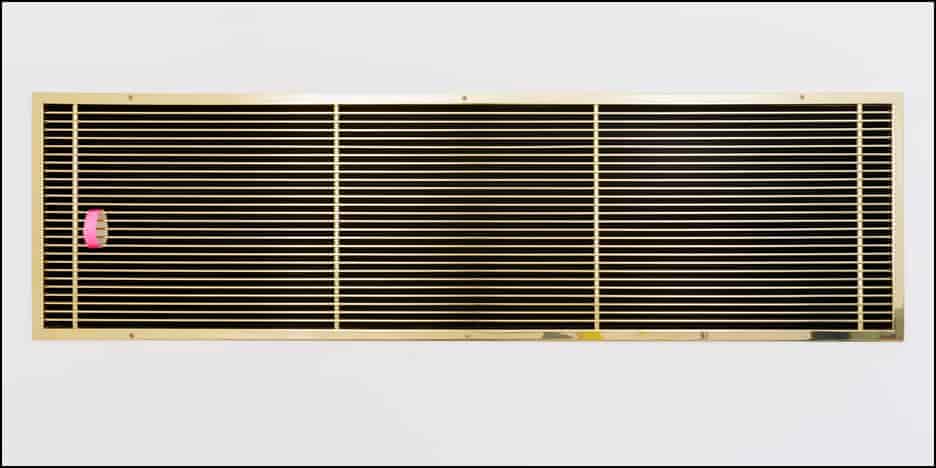 Profile
Ima-Abasi Okon
Maria Walsh discusses exhibition-making as the creation of an atmosphere in the work of the London-based artist.
For Ima-Abasi Okon, exhibition-making method is a syntactical form akin to language, a process mirrored in the exuberant typographic wordplay of her titles.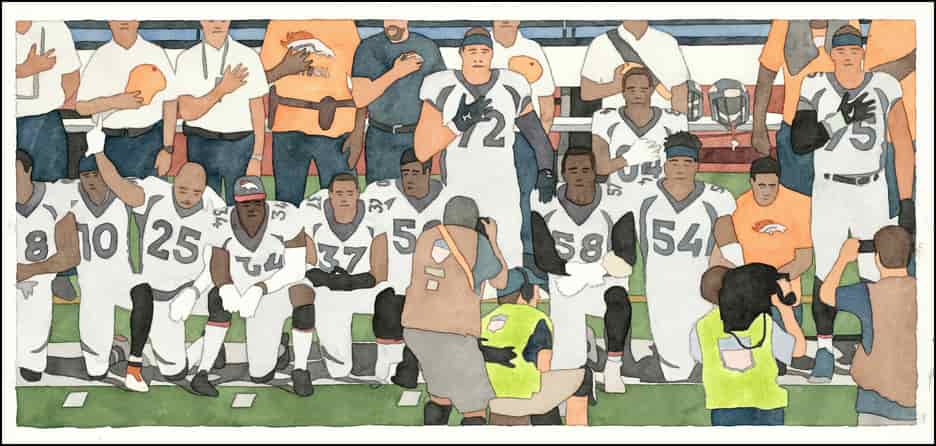 Exhibitions
Whitney Biennial
Whitney Museum of American Art, New York
Michael Wilson
Civic Duty
Cell Project Space, London
Giulia Smith
Lis Rhodes: Dissident Lines
Nottingham Contemporary
Erika Balsom
Amalia Pica: While inside
Herald St, London
Amy Luo
Palimpsest
Lismore Castle Arts, Waterford
Chris Clarke
Navine G Khan-Dossos: There Is No Alternative
The Showroom, London
Alexander Massouras
Kembra Pfahler: Rebel Without a Cock
Emalin, London
Dominic Johnson
Reviews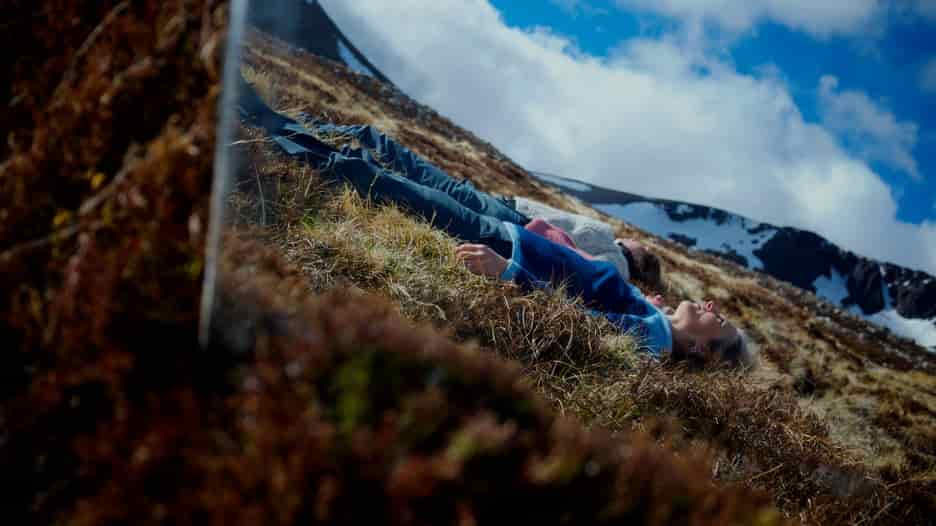 Performance
Simone Kenyan: Into the Mountain
Agnieszka Gratza
Spread over four days, the event staged in Glenfeshie on the Spey side of the Cairngorms National Park consisted of three discrete yet complementary strands: guided walks; a choreographic work for five dancers performed on the slopes of Glenfeshie at an altitude of over 600 metres; and a vocal score composed by Hanna Tuulikki and sung by a 22-member choir.
Reviews
Film
Art at the Frontier of Film Theory: Laura Mulvey and Peter Wollen
Vladimir Seput
It illustrates the elements of discourse and media hybridity (exhibition-making, filmmaking, photography, painting and moving image) that have become common among the artists and curators influenced by Laura Mulvey and Peter Wollen.
Reviews
Film
65th International Short Film Festival Oberhausen
Adam Pugh
Many of the treasures of the festival assume modest forms, away from the smoke and mirrors.
Reviews
Books
Jackie Wang: Carceral Capitalism
Alexandra Hull
Although the book is rooted in the US prison and policing system, there are many parallels with the UK, where cuts have led to an uptake in similar technologies that can perpetuate inherent racial biases.
Reviews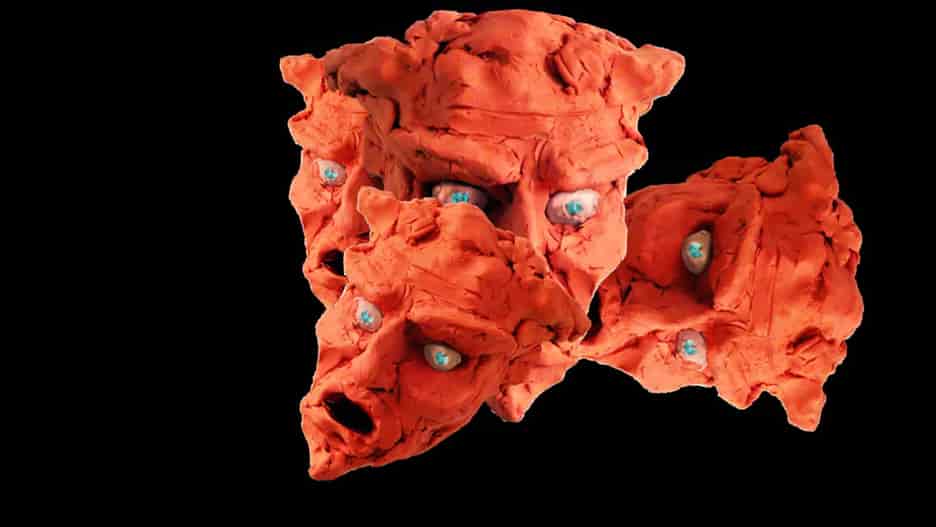 Online
Richard Grayson: Possessions_inc.
Jamie Sutcliffe
Richard Grayson makes for an endearingly jocular narrator, and it is appropriate that his on-screen proxy takes the archetypal form of Asmodeus, a demon prince of Judeo-Islamic lore.
Reviews
Gentrification
Archives, Queerness and Gentrification
Conal McStravick
In sum, we learn from these histories that in fact the archive and counter-archive of queer experience is a powerful site of learning and activism.
Reports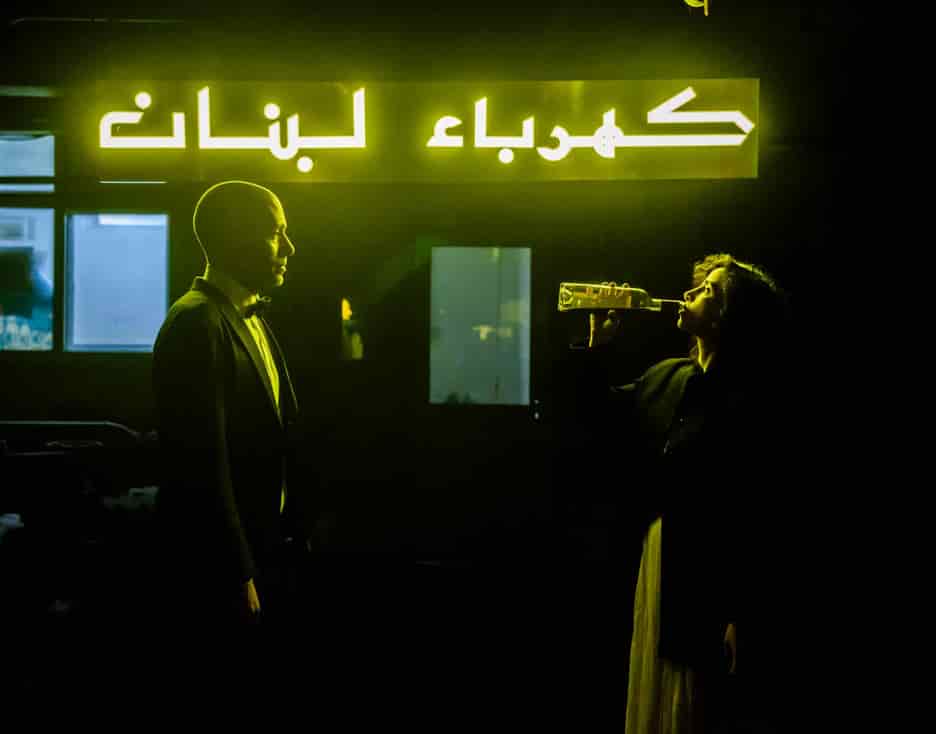 Fast Forward Festival
What We Have in Common
Stephanie Bailey
The different registers that FF6 engaged in, from a private dinner and ticketed theatre play to free exhibition and public assembly, speaks to the commons in its current complexity.
Reports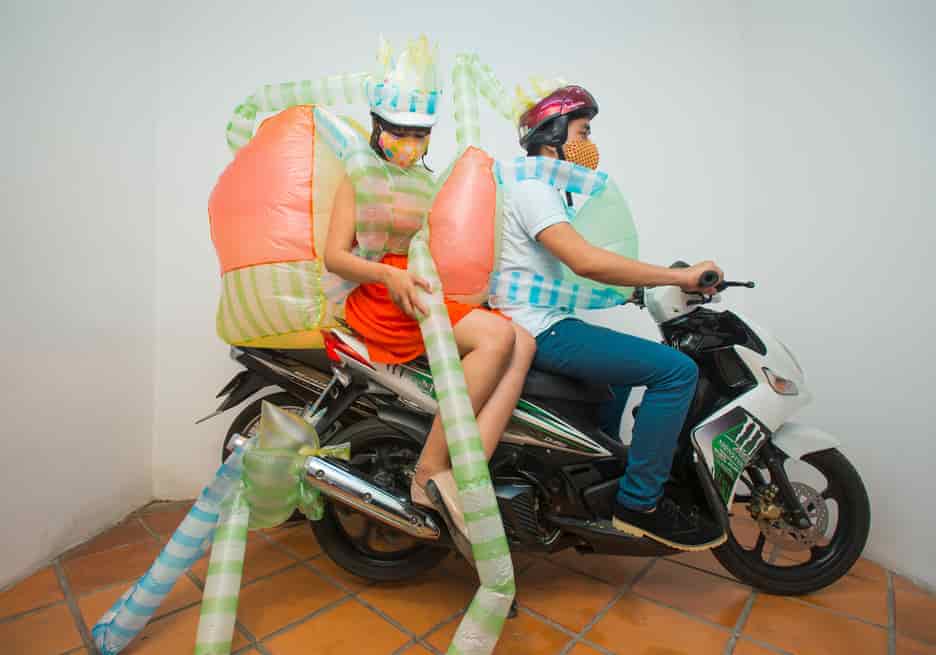 Letter from Vietnam
Sojourners
Jonathan P Watts
It is the so-called sojourners who are the most well known on a global art stage and who produce – who have the privilege to produce – interrogative work about a country where the state cultural police still show up at exhibitions to cover works with brown paper bags.
Reports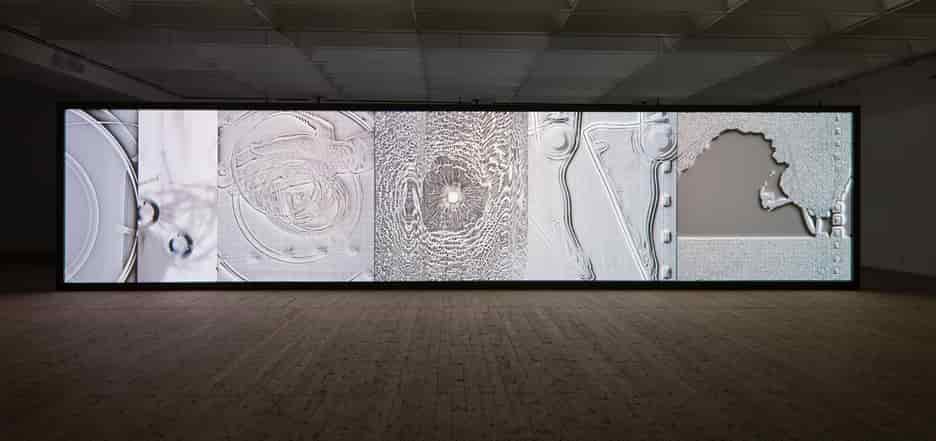 Letter from Copenhagen/Malmö
Contingencies
Dan Ward
If only we could be more like Denmark, she mused ...
Artlaw
Legacy
Art After Death
Henry Lydiate
There has been significant recent growth in representation by art-market professionals of the estates of artists who died in recent times, and such activity is fast becoming an established business specialism within the contemporary art ecosystem.
Listings
Events
Calendar
The updated events and exhibitions calendar can be viewed online.
Exhibitions
Exhibition Listings
Art Monthly's exhibition listings can be viewed online.