Contents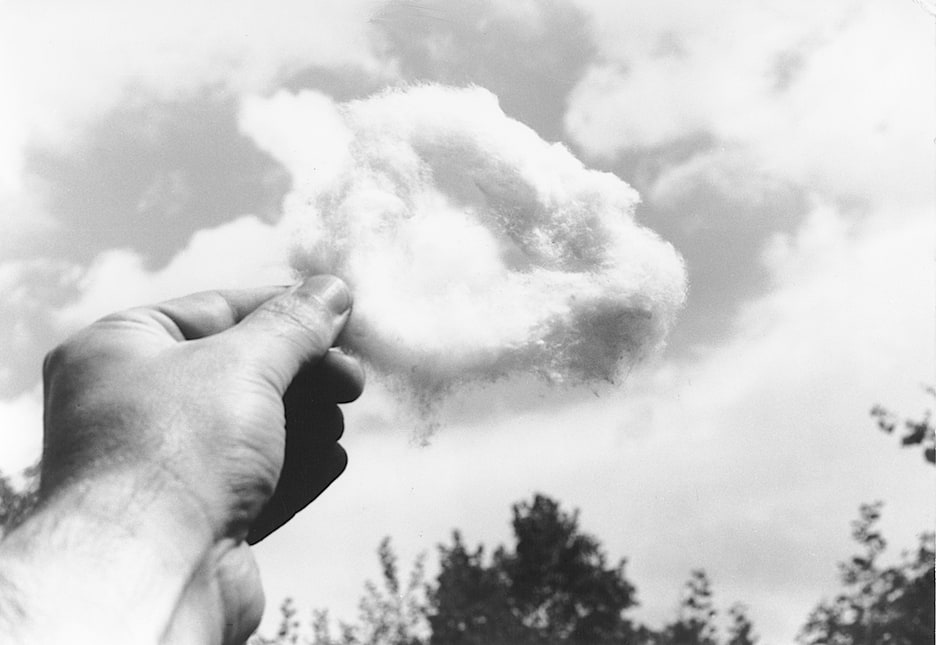 Feature
Art Thinking
Luis Camnitzer interviewed by Nick Thurston
Art objects are not art. Art objects are nothing more than by-products of art. That does not mean we should stop producing them, it only means we should become aware of why we produce them, and how language is distorted right now to disempower us as co-learners.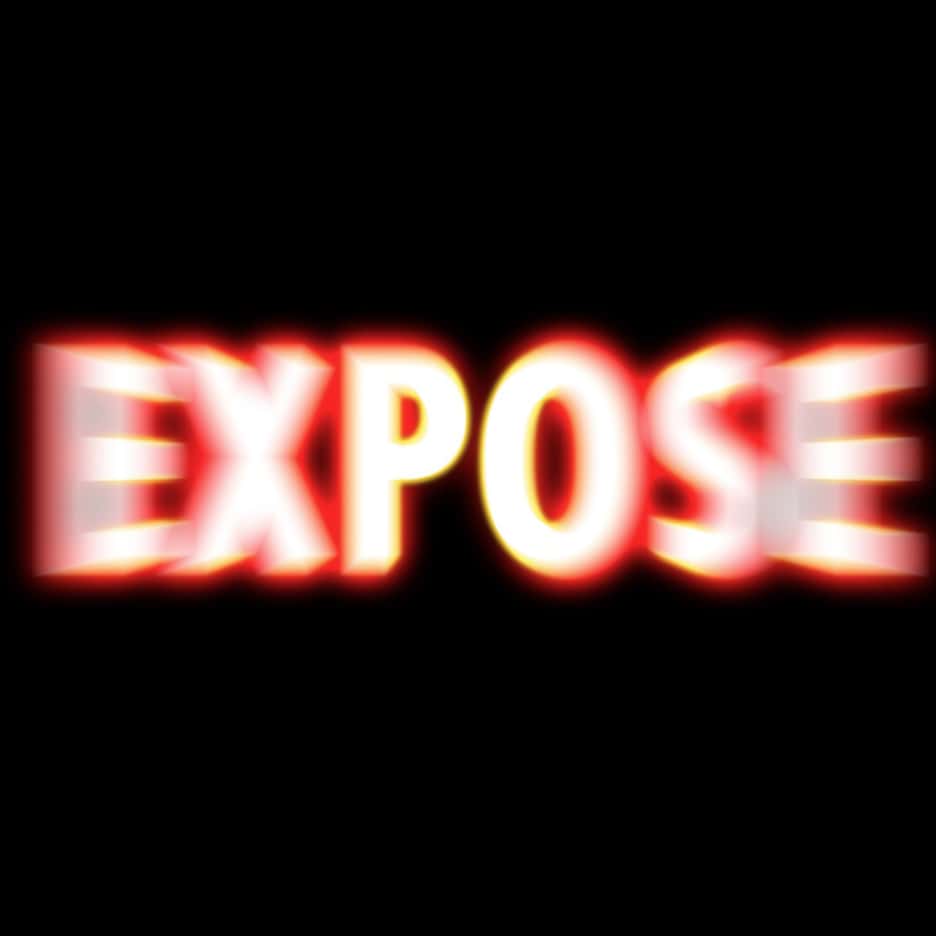 Feature
Unhomely
Francis Frascina asks whether lockdown home confinement will drive women back into the place they have spent decades escaping from
These were metaphors of interiority, where individual fear – inner anxiety about what lies beyond 'home', beyond the hearth – was projected onto a harsh landscape of mythical figures of terror. These discourses are now mapped onto and internalised within those produced by responses to and explanations of a global pandemic. Lock down, stay home to stay safe – the tropes of the pathetic male politician.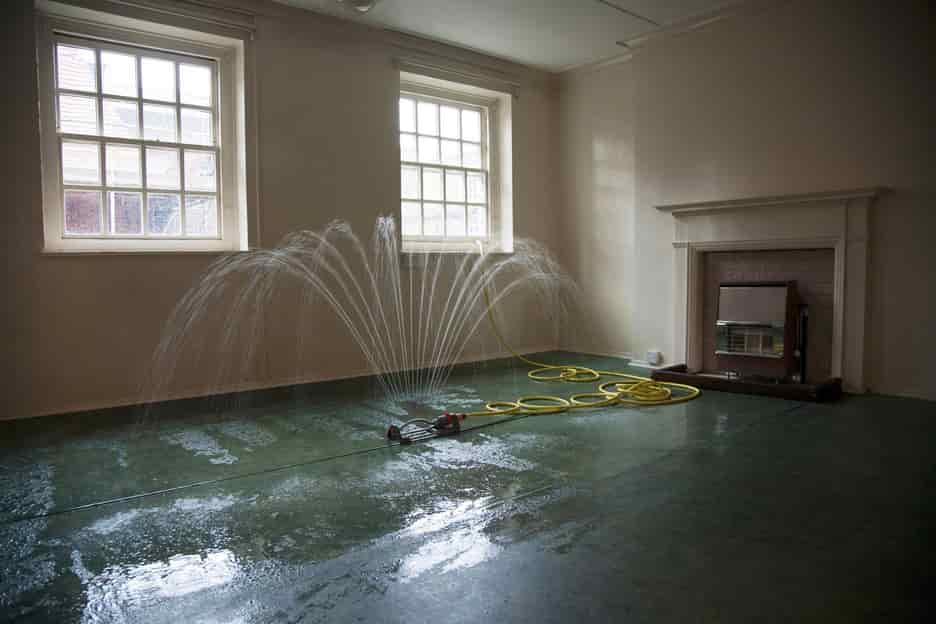 Feature
Domestic Radicality
Bob Dickinson considers the home as less a haven and more a haunted place of loneliness and obsession
Martha Rosler has commented that since her performance Semiotics of the Kitchen in 1975, nothing much seems to have changed: 'Women own the domestic sphere but not the public sphere,' she has said. Even more so, now, perhaps, as during the current pandemic crisis our sense of the ordinary has been tested – especially for the vulnerable.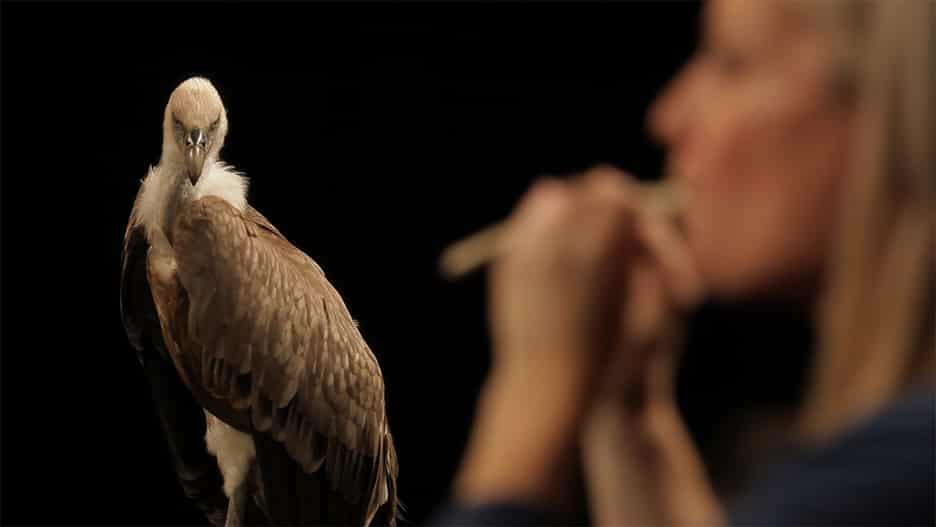 Feature
Silence
Sophie J Williamson explores silence not as a retreat from the world but as a state from which to enact protest
Rather than stranding us in a silent abyss, the Fermi Paradox is instead repositioned by the artists to examine the universal expanse of silence as the irreducible matter that binds all relationships between the living and the non-living, human and animal, terrestrial and cosmic.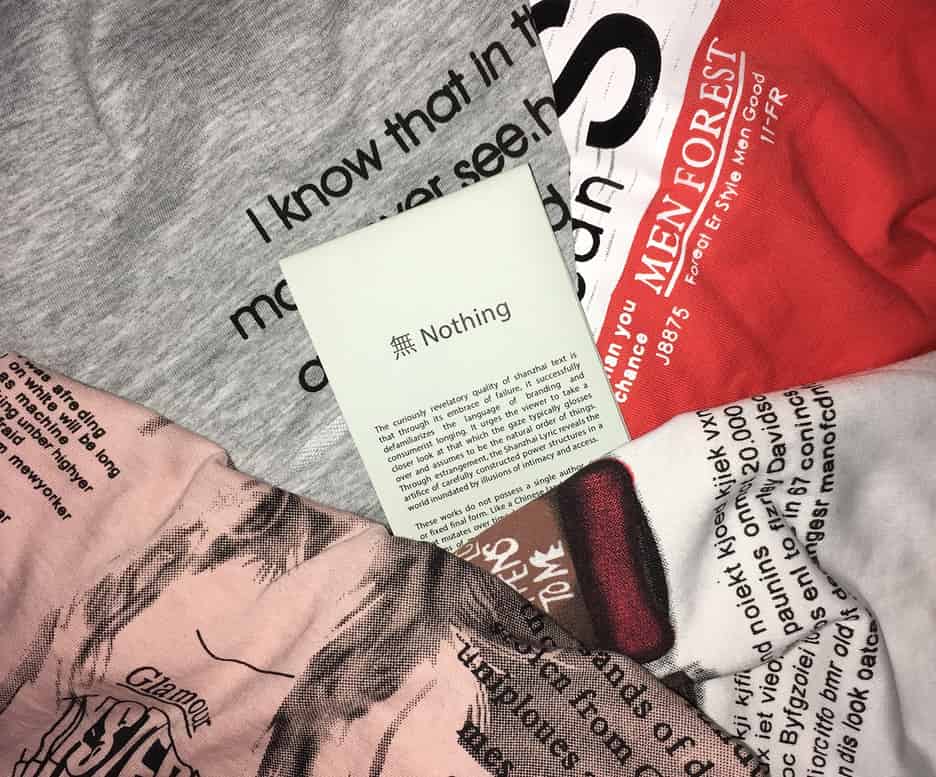 Profile
Shanzhai Lyric
Alexandra Symons Sutcliffe on the way the New York duo's work charts the flows of capital that shape our world
Initiated in 2015 by Ming Lin and Alexandra Tatarsky, Shanzhai Lyric is an archival project that works with the language of bootlegged consumer goods produced in China, commonly referred to as shanzhai: Samsing phones, Adadis trainers, Channel handbags.
Editorial
In Solidarity
The global momentum of the Black Lives Matter movement feels like it has at last reached a tipping point, and not just for statues. The long-term institutional effects of colonial rule and the slave trade must now be acknowledged and acted on.
'The white community must recognise that white supremacy is not a black issue that they should show empathy for, but a white issue that they should correct'. – Kimberley Jones
Letters
Withdrawing My Labour
Evan Ifekoya resigns from Goldsmiths' art department in a public protest over racism
I refuse to work as a racialised individual who is perceived by default to shoulder anti-racist work because of the colour of my skin.
Open Letter to Goldsmiths' Senior Management Team
The associate lecturers and graduate trainee tutors of Goldsmiths' art department protest against a hiring freeze that impacts short-contract staff
Nearly 40% of the institution's teaching base – 472 jobs – will be cut, yet this represents only 7% of total salary spend. This is an action that will disproportionately affect black people and people of colour, severely diminishing teaching quality in the department.
Unfinished Sentences
Judy Price corrects and clarifies a review of her 'The End of the Sentence' exhibition at Stanley Picker Gallery
Holloway Prison was redesigned and rebuilt between 1971 and 1985, not the 1990s, with the aim of replacing the imposing Victorian panopticon structure, known as 'the Castle' (the facade of the prison was based on Warwick Castle).
Artnotes
Monument Matters
The government's true colours are revealed by ministerial responses to recent attacks on statues of racists; US museums divest from the police in the wake of the police killing of George Floyd; Forensic Architecture makes public its research into the UK police killing of Mark Duggan; Forensic Architecture finds itself in the spotlight over a legal challenge to the Whitney Museum's charitable status; the UK gallery sector tentatively begins to emerge from lockdown; the creative sector is at grave risk from lockdown's economic fall-out; plus the latest on people, prizes and more.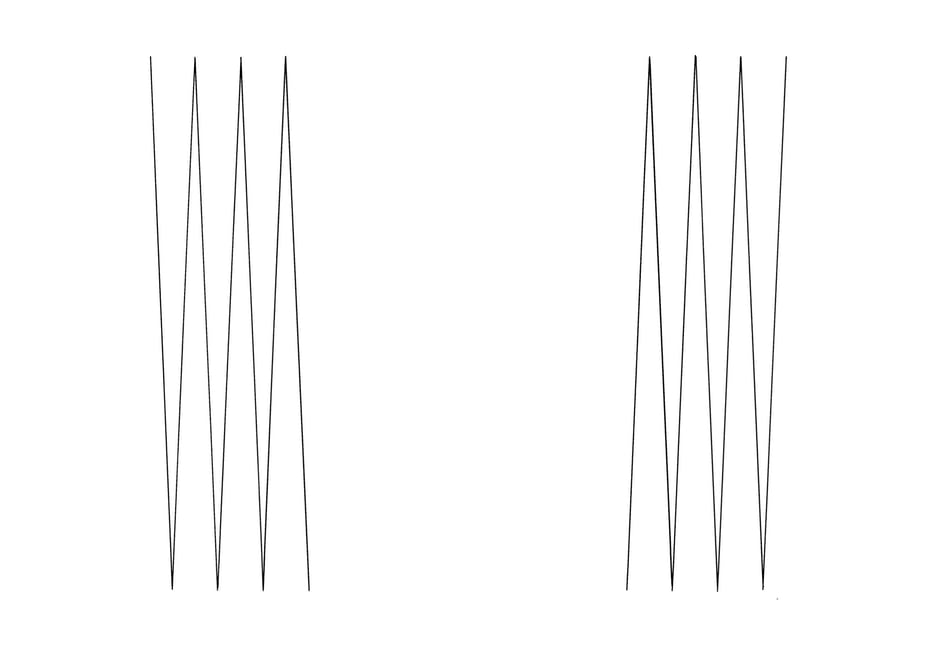 Inside Cover Commission
The Furies
Tim Head talks about his artist commission with Patricia Bickers
The Furies refers to the three goddesses of Greek mythology, the Erinyes, whose mission was to seek out and deliver terrible vengeance on those who had committed serious crimes and managed to evade punishment. Various figures currently in positions of power would be prime targets.
Obituary
Christo (Christo Vladimirov Javacheff) 1935–2020
Axel Lapp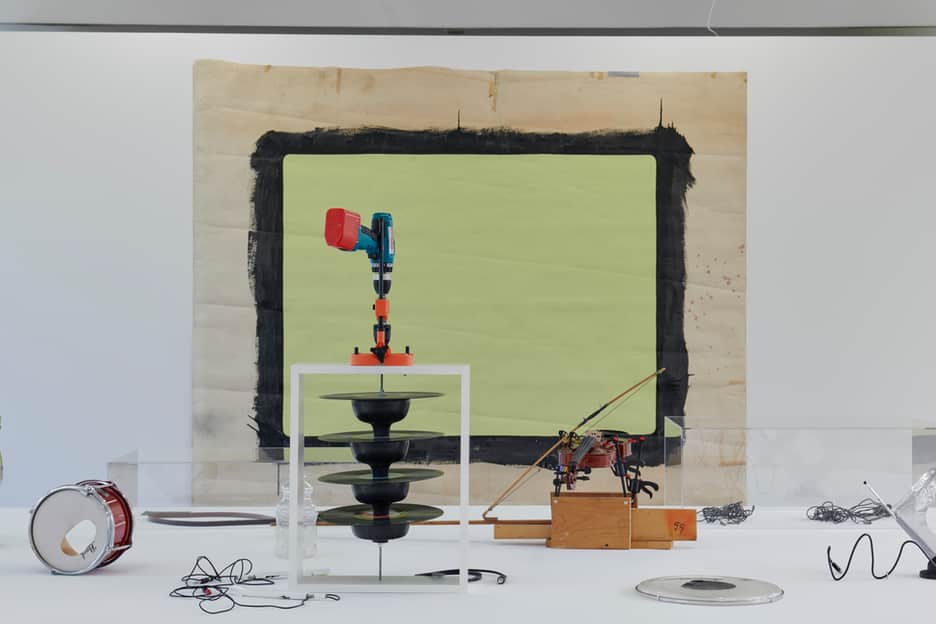 Exhibitions
Tony Conrad
Mark Prince
Here lies the paradox: Tony Conrad was always directing attention to some structural essence, which he was simultaneously discarding, taking it as an expedient pretext for the overthrowing of some nebulous, formerly stable essence.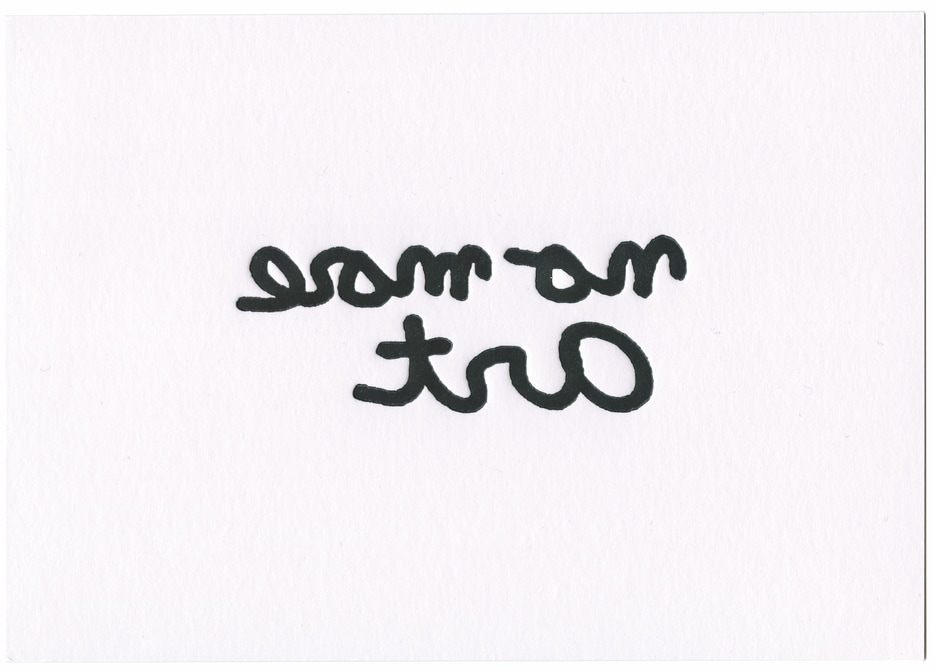 Artists' Books
Simon Cutts: The World Has Been Empty Since the Postcard – Fourteen Polemical Postcards
David Briers
You are more likely to notice them sitting on tables in other people's houses, or used as a bookmark in a second-hand volume. Occasional postcards of this kind have always been difficult to disseminate.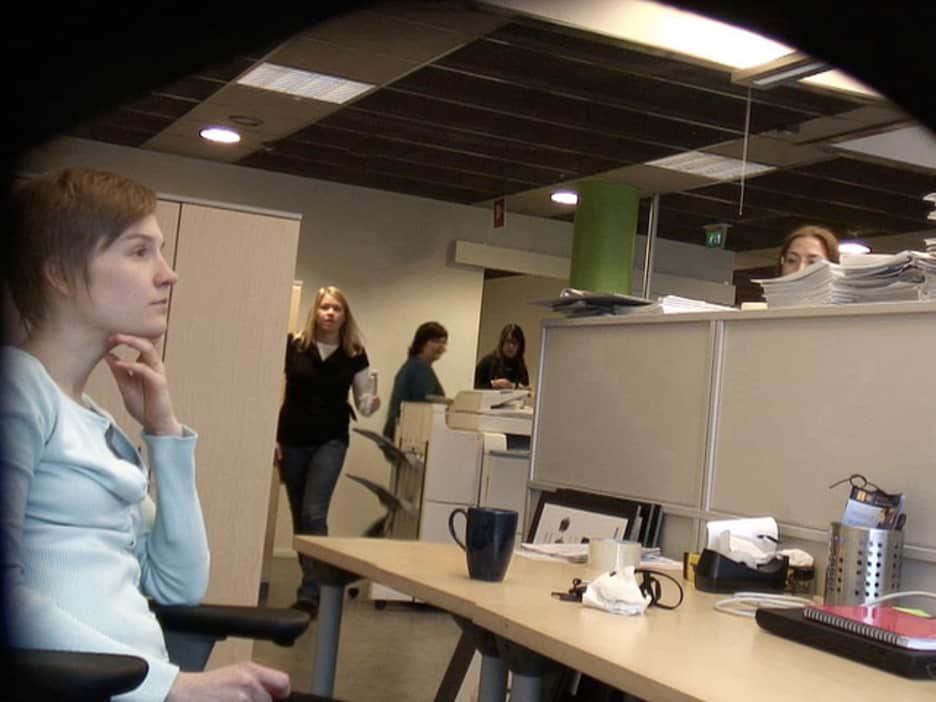 Books
Tom Holert: Knowledge Beside Itself – Contemporary Art's Epistemic Politics
Matthew Bowman
Absenting aesthetics from the field of evaluation means artworks could irrecoverably collapse into the domain of neoliberalism.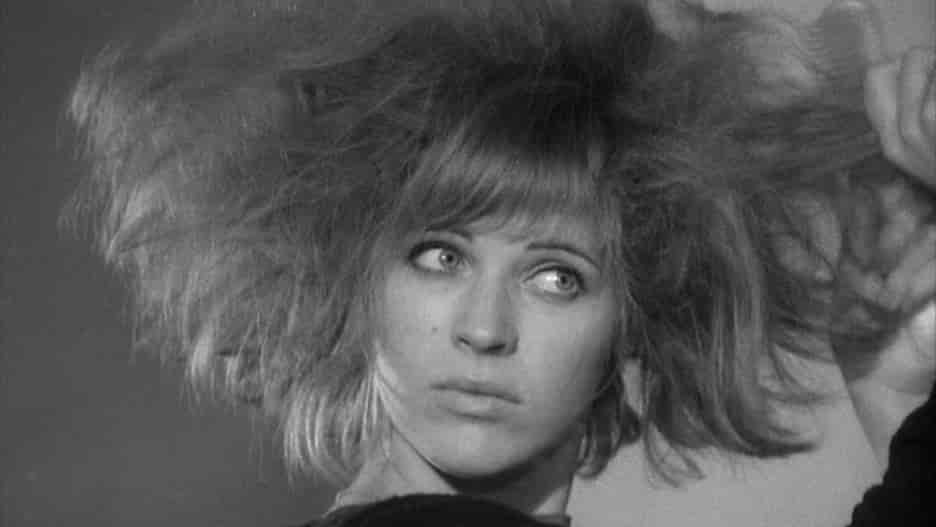 Books
Lisa Tickner: London's New Scene – Art and Culture in the 1960s
Andrew Wilson
If the internationalism of British art in the 1960s was restricted, operating between the different pulls of Paris, New York and Commonwealth, its nationalism was firmly rooted in London and reflects the framework Lisa Tickner set herself to address: 'London's New Scene'.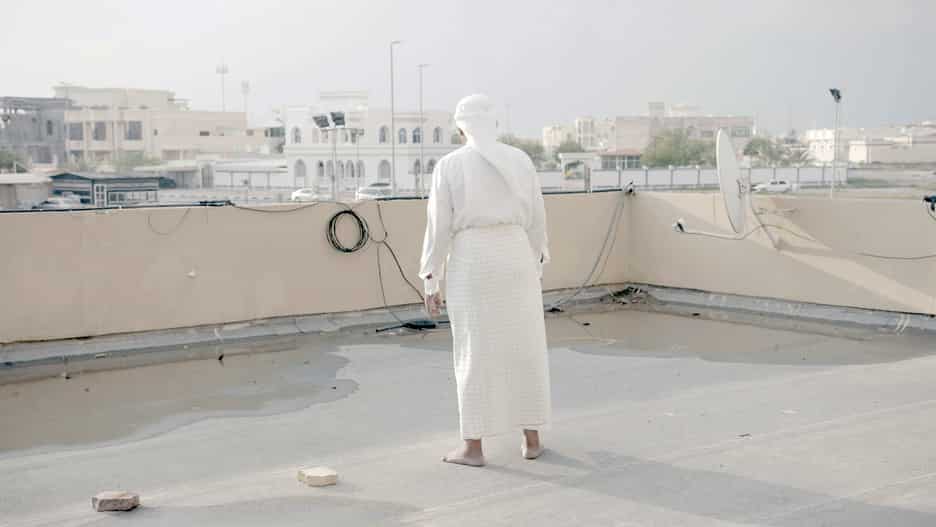 Film
Michael John Whelan: Primary Organs
Saira Ansari
The film is an elegy to the lungs of the Arabian Gulf – specifically, the coral reef that lines the shores of the UAE, and its fate after the discovery of oil off the coast of Abu Dhabi.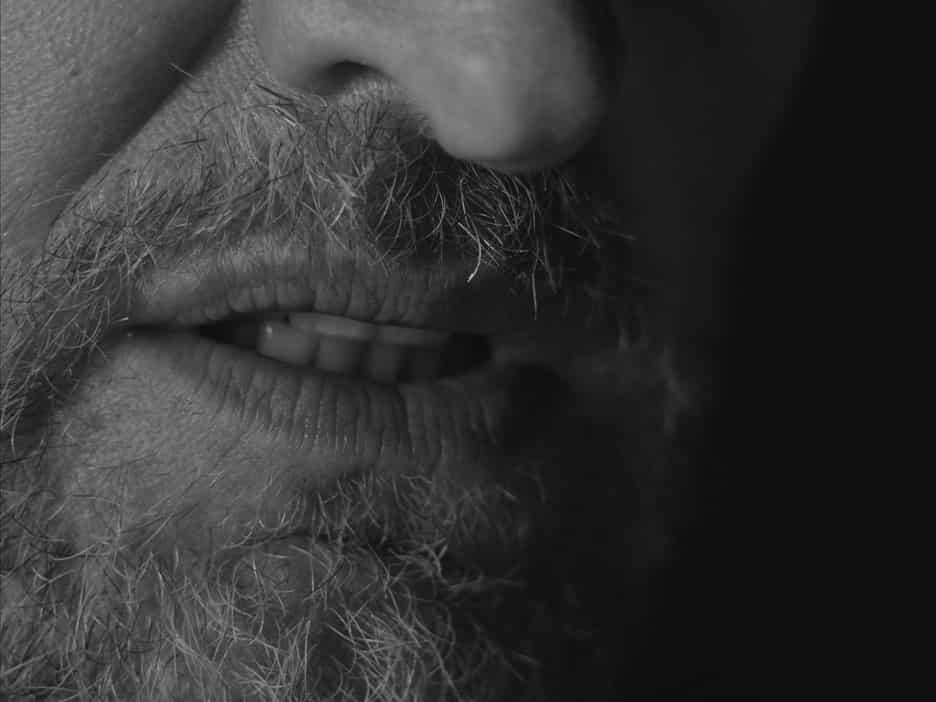 Film
Willie Doherty: Endless
Maeve Connolly
The film is attuned to the particular affective intensity of the individual voice, amplified within the resonating chamber of social media. Slipping continually between the roles of victim and perpetrator, the protagonist is the privileged witness to his own suffering.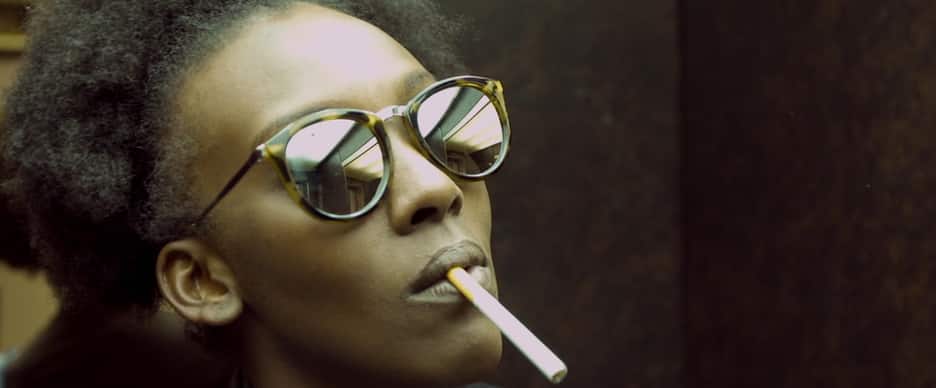 Film
66th International Short Film Festival Oberhausen
Adam Pugh
Curiously, it was precisely the compression engineered by the online format which opened up previously inaccessible, or at least unaccessed, areas of the festival.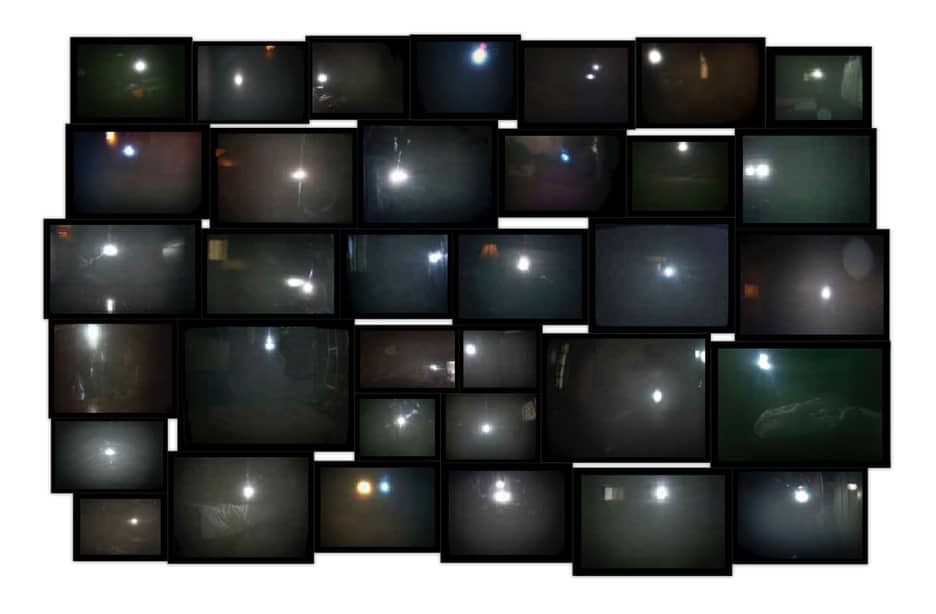 Online
Screen Walks: Penelope Umbrico
Cassandre Greenberg
If one accepts the curatorial notion that the screen is a medium within which to walk, Penelope Umbrico's 'Screen Walk' perhaps most closely resembles a frenzied dash through a busy retail environment.

Online
Hua Zong: Mask Hunter
Lin Er-Ying
The filmmaker's hour-long documentary has taken the Chinese internet by storm and focuses on Lin Dong, a charming 30-year-old Chinese businessman procuring millions of dollars' worth of Personal Protective Equipment (PPE) in Turkey in the midst of the Covid-19 global pandemic (the entire film was shot in March).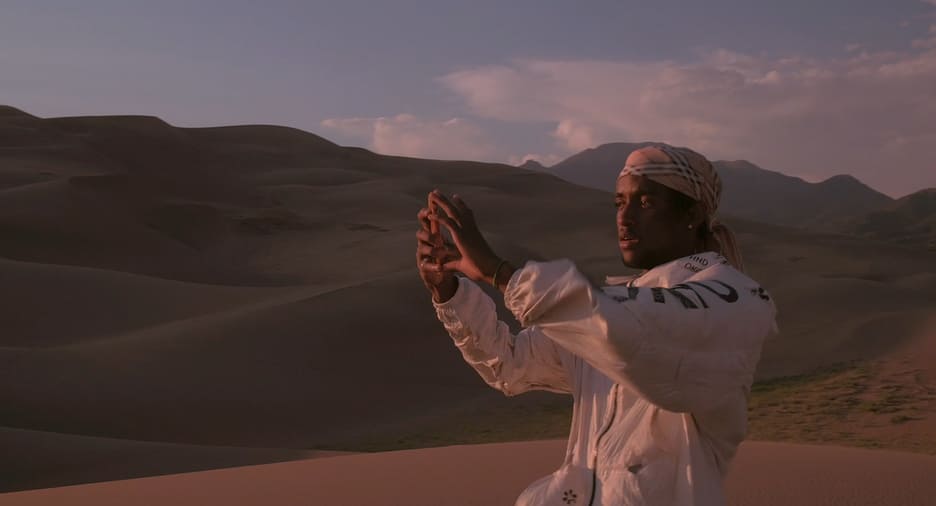 Online
Boiler Room TV: 4:3
Laura Harris
Boiler Room's curators should know more than most about catering to digital cultural publics; the organisation's business model has always been predicated on physical distance, eerily primed for a pandemic.
Reports
Social Practice and Social Distancing
Art education is the Cinderella of the museums and galleries sector, argues Seth Pimlott, undervalued yet essential
Socially engaged artists and curators whose work relies on interpersonal relationships and the physical proximity of people have, like everyone else, been given pause by the Covid-19 crisis. When your primary medium – the public realm – is taken away from you, how do you continue to work?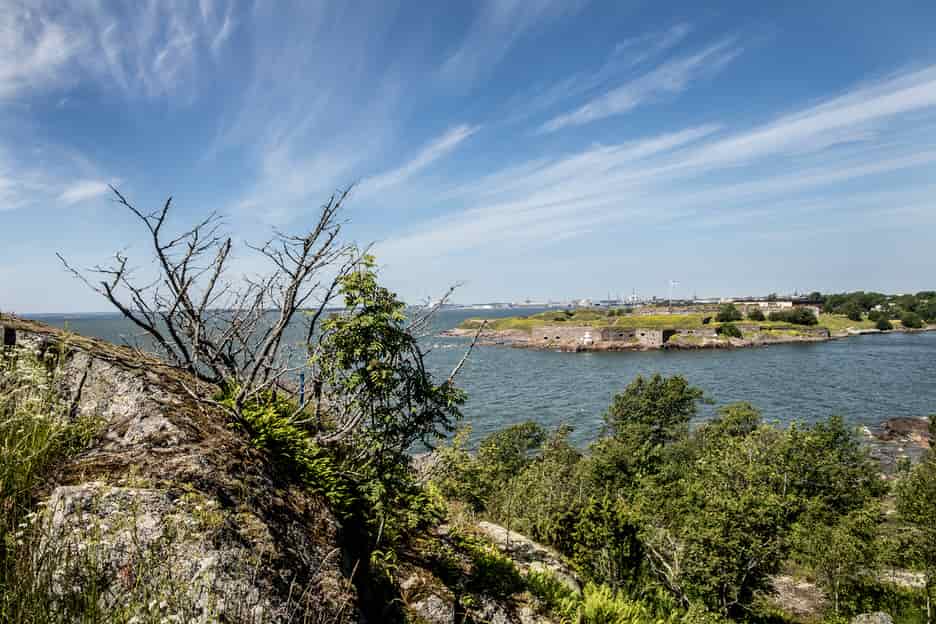 Letter from Helsinki
Dream Archipelago
Laura Robertson
'We worry about losing the rest of these landscapes, and it's a rising topic in Finland. When you go to an old forest, you feel in your body this diversity, a bodily, weird feeling. The economic forests are quite boring – not like this fairy-tale here on Vallisaari.' – Teemu Lehmusruusu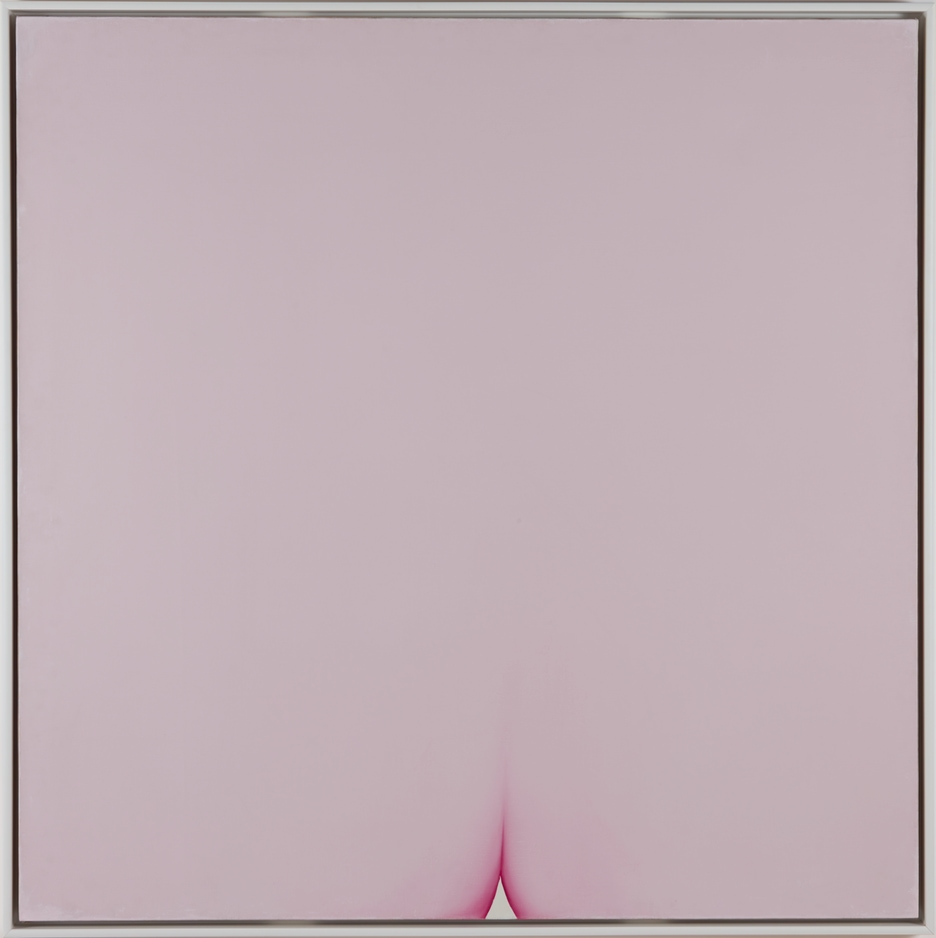 Letter from Sharjah
MENASA Art
Omar Kholeif
What, then, is Arab or Middle Eastern art? What links these art forms? The art of these countries is, as my former department head at art school suggested, linked to a history not necessarily of colonialism but of decolonisation.
Artlaw
Christo & Jeanne-Claude
Henry Lydiate
Reattribution of their joint authorship exemplifies not only Christo and Jeanne-Claude's realisation that the law could be a key medium for use in their creative palette, but also demonstrates their astute grasp of the business dimensions of their artistic practice that they needed to employ in the realisation of their extraordinarily complex and costly ideas.