Contents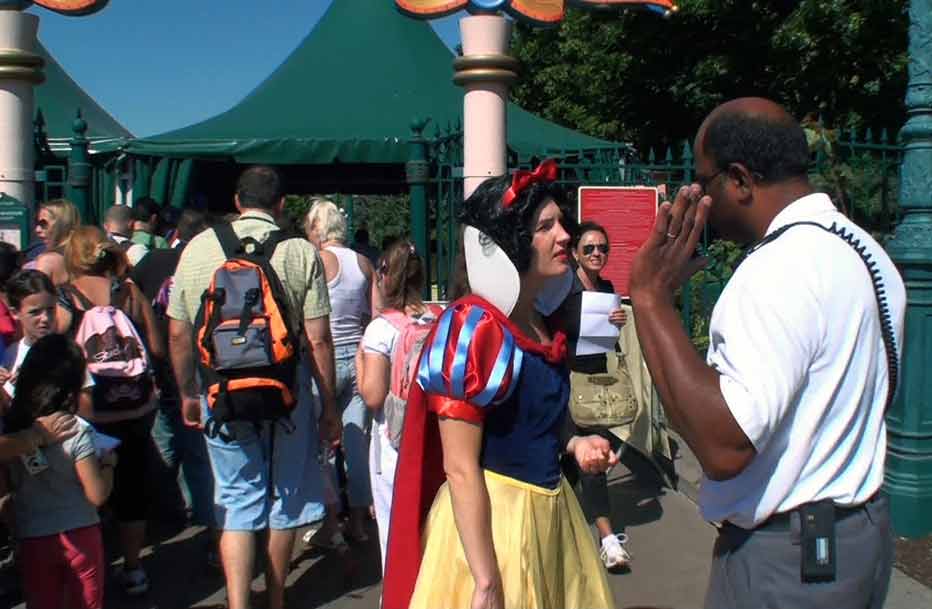 Interview
Open Access
Pilvi Takala interviewed by Catherine Spencer
The Finnish artist's interests are close to those of sociologists but the tools and protocols she adopts to gain access to her subject, whether it is inside Disneyland, the European Parliament or an all-male Turkish tearoom, are very, very different.
There are a lot of ideas I consider and discard because the reactions would be too strong, and fear would shut down the possibility for anything new to emerge.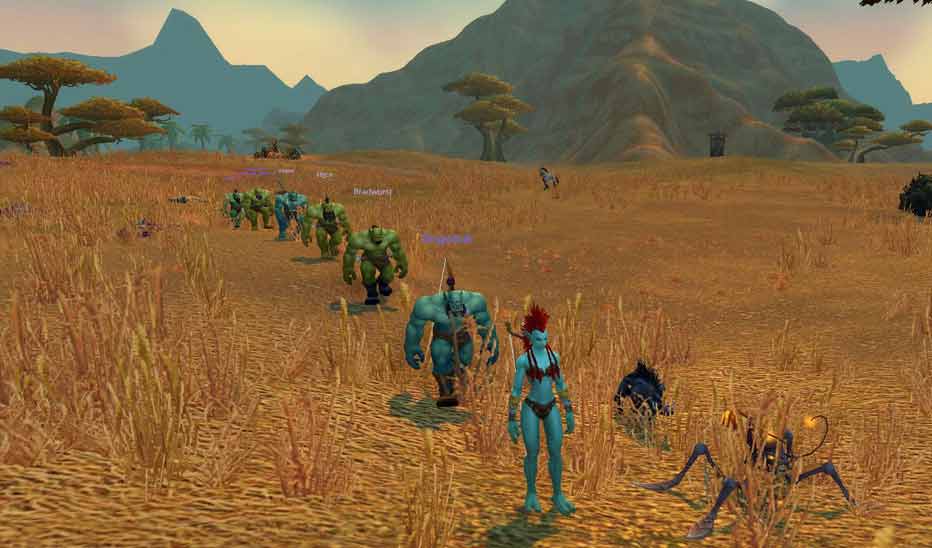 Feature
Space Wars
Jamie Sutcliffe argues that virtual technologies offer only a fantasy of freedom
Can artists who repurpose video games, such as Larry Achiampong and David Blandy, Aiden Wall and Angela Washko, connect the virtual with the real to create an equal plane accessible to all?
The 'user' is not a natural phenomenon. What we might take for granted as the liberties accorded us by the use of personal computers, tablets and handheld devices are in fact a fantasy of freedom underpinned by the ideological and material infrastructures of a technological evolution that has sought to maximise productivity.
From the Back Catalogue
Being-Online Morgan Quaintance on the phenomenon of virtual lives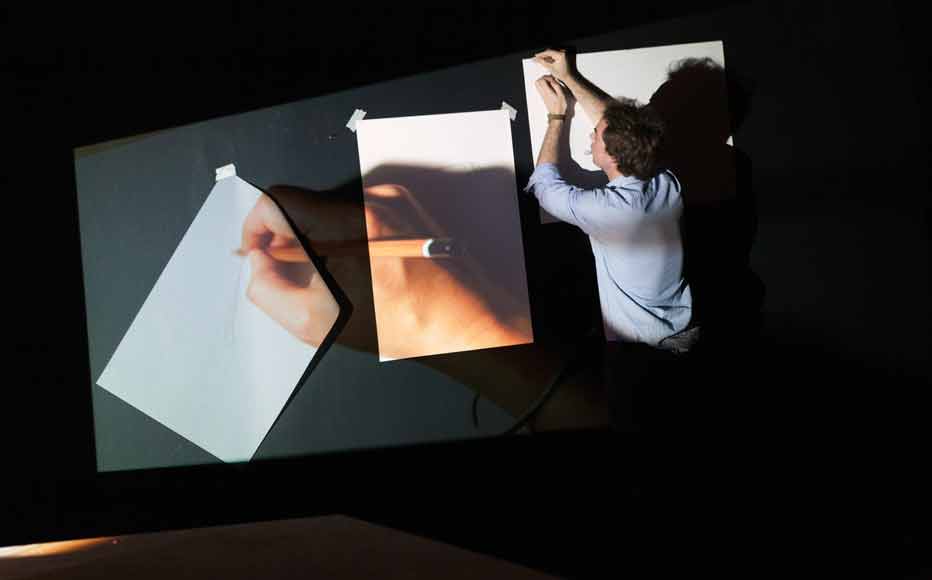 Feature
Keep Talking
Chris Fite-Wassilak argues that the unreliable narrator has become ubiquitous
How has a new group of artists, including Khilberg & Henry, Francesco Pedraglio and Linda Stupart, embraced emerging, multifaceted forms of dialogue?
Since doubt is so ubiquitous, artists in response have returned to a more traditional authorial role. We have reached a place where every narrator is reliably unreliable, and so the notion, with its negotiations and reorientations, is rendered ineffective.
Comment
Editorial
Oops I Did It Again
David Cameron's comments over foreign corruption (while British protectorates continue to harbour tax-avoiding shell companies) and his decision to restructure the BBC board (while his culture minister is forcing political appointments on museums) were ill-judged, but might the 'project fear' EU campaign yet prove to be the PM's defining mistake?
A sinister aspect of the proposals that did get through is the right of the government to pack half of the BBC's restructured board with its own placemen – state control of broadcasting by the back door.
Artnotes
Trust the Board
Culture secretary John Whittingdale is accused of trying to meddle politically with the appointment of a National Portrait Gallery trustee; healthcare professionals urge museums and galleries to drop financial support from tobacco companies; activists protest against the Brooklyn Museum's ties to local real-estate developers; Goldsmith students debate boycotting the Zabludowicz Collection; the latest news on galleries, appointments, prizes and more.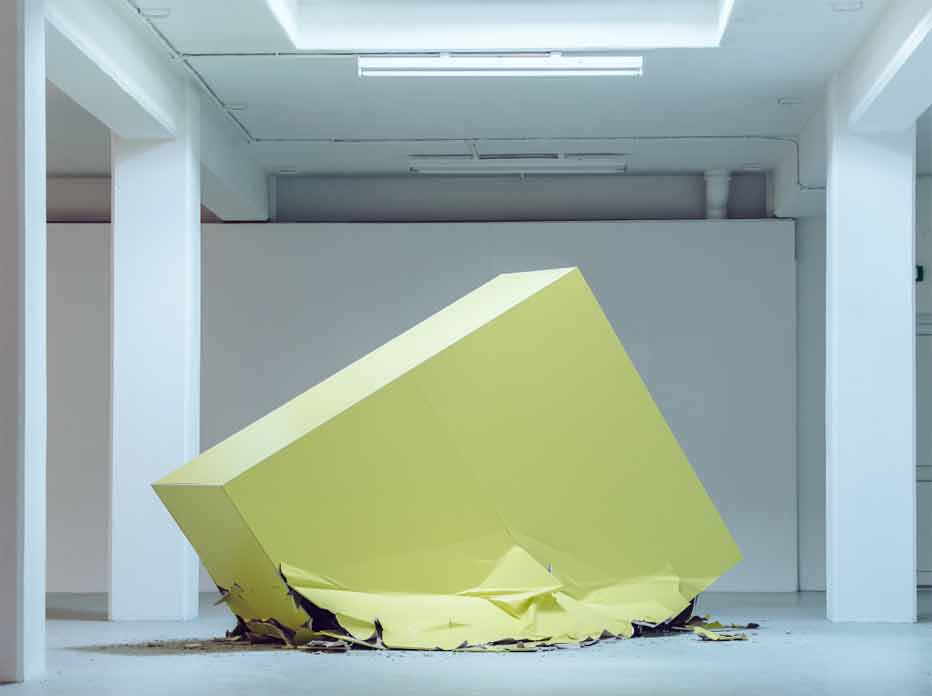 Exhibitions
Sydney Biennale: The future is already here – it's just not evenly distributed
various venues
Jennifer Thatcher
Unfinished: Thoughts Left Visible
The Met Breuer, New York
Marjorie Welish
Art Sheffield: Up, Down, Top, Bottom, Strange and Charm
various venues
Freire Barnes
Conceptual Art in Britain 1964-1979
Tate Britain, London
George Vasey
Carl Andre
Hamburger Bahnhof, Berlin
Mark Prince
Imitation of Life: Melodrama and Race in the 21st Century
Home, Manchester
Bob Dickinson
The Peculiar People
Focal Point Gallery, Southend
Matthew Bowman
Helen Mirra and Allyson Strafella: Suchness
Large Glass, London
Cherry Smyth
Martine Syms: Fact & Trouble
ICA, London
Naomi Pearce
Ellen Cantor
Künstlerhaus, Stuttgart
Chris McCormack
Melanie Manchot: People Places Propositions
Towner Art Gallery, Eastbourne
Maria Walsh
Josh Bitelli: A Partition
Cell Project Space, London
Lynton Talbot
Midlands Round-up
Eastside Projects • Grand Union • New Art Gallery Walsall • Rugby Art Gallery and Museum
Tom Emery
Plymouth Round-up
The Gallery • KARST • Plymouth Arts Centre
Kathryn Lloyd
Reviews
Books
Maria Slowinska: Art/Commerce – The Convergence of Art and Marketing in Contemporary Culture
Peter Suchin wants to know what a critical practice might look like
The physical spaces of high-class shops are compared with the design of galleries and museums, artworks are read in relation to commercial brands and the emergence of the artist-entrepreneur is historically unpacked.
Reviews
Film
Oberhausen Short Film Festival: El Pueblo
Adam Pugh questions the priveleged voice of the filmmaker
Though curator Federico Windhausen's programmes were authoritative about certain instances of the 'we' that el pueblo summons, they were rather less articulate about the 'them'.
Reports
Report
Wolfgang Tillmans and the EU
Saim Demircan on the German artists' pro-EU activism
Tillmans's EU campaign is fundamentally about spreading awareness, drawing attention to the 7 June deadline to register in order to vote on 23 June; a detail underscored in each poster. UK nationals like myself who live outside the UK had to register by 16 May for a postal vote, information I came to know only through this campaign.
Reports
Letter from Athens
Hypesterism
Hannah Gregory finds the city buzzing with artist-led activity
I was thinking about the nature of hype because I had chosen to visit this city of ancient and recent ruins, balancing on the edge of Europe, at a moment when it is, on the one hand, stretched for and stripped of resources and, on the other, charged with the artistic expectation that comes from being on the edge.
Artlaw
Public Policy
Should I stay or should I go?
Henry Lydiate on the artlaw implications of Brexit
Within the EU's legal framework, provisions have been made in relation to art, some or all of which may discontinue if the UK left the EU.
Listings
Events
London Art Calendar
The updated events and exhibitions calendar can also be viewed online.
Exhibitions
Exhibition Listings
Art Monthly's exhibition listings can be viewed online.