Art Monthly 417: June 2018
Ed Atkins
Interviewed by Martin Herbert
Outside the Box
Mark Prince
Follies
Lara Eggleton
They Are Here
Profile by Chris Fite-Wassilak
Buy Now – select:
Want to read this right now?
Get instant access to the entire back catalogue via Exact Editions from only £8.99!
Contents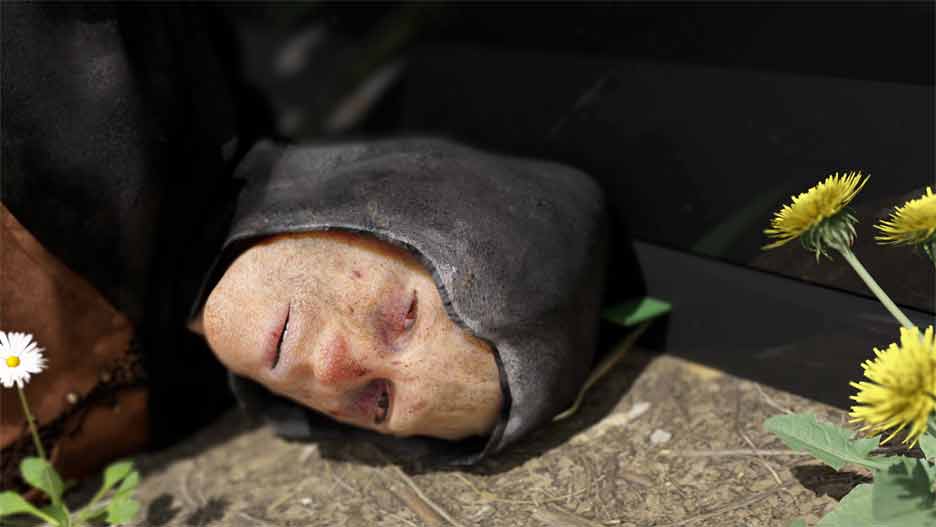 Interview
Crash-test Dummy
Ed Atkins interviewed By Martin Herbert
The Oxfordshire-born, Berlin-based artist discusses avatars, dummies, metafiction and 'bad' writing, as well as technology and its limitations.
The surrogate became more like a crash-test dummy, hurled into situations with an abandon inappropriate for anything remotely like a character … I'm basically finding ways of insisting on its inhumanity in order to be this brutal with it.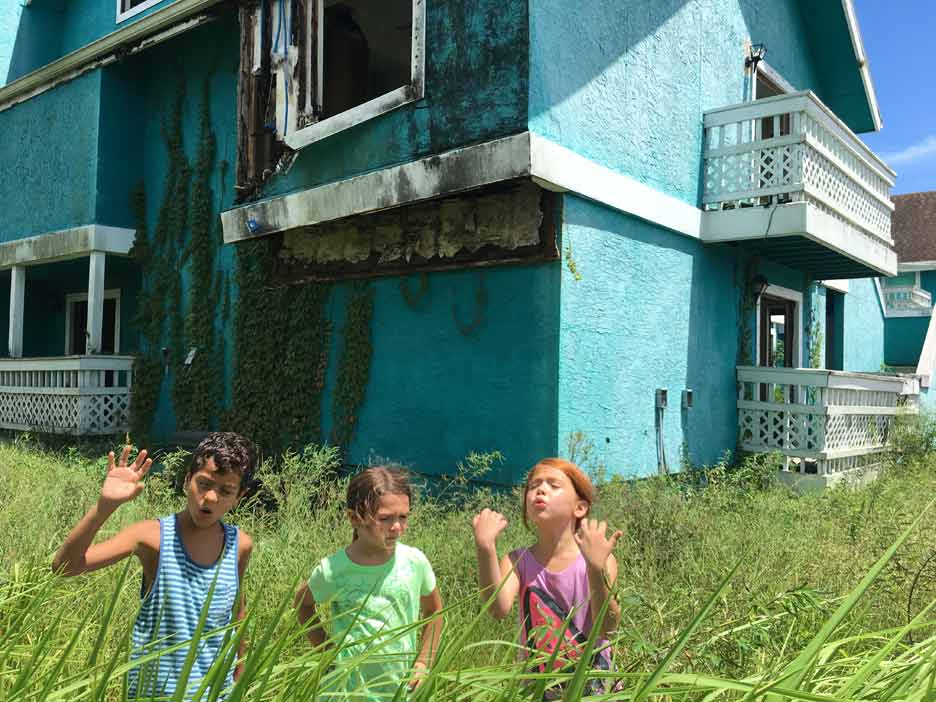 Feature
Outside the Box
Mark Prince explores alternative, non-linear, non-hierarchical ways of occupying space
Through the lens of filmmakers James Benning and Alfred Hitchcock, and work by, amongst others, Ed Ruscha, Joel Meyerowitz, Ryan Trecartin and Sean Snyder, how might we conceive of space in a way that transcends the spurious binary of globalism and isolationism?
James Benning called this a process of creating 'spherical space' – a phrase which now seems politically resonant in its implication of a reach beyond the single time and place of the image, associating a 360° viewpoint with a globalist perspective.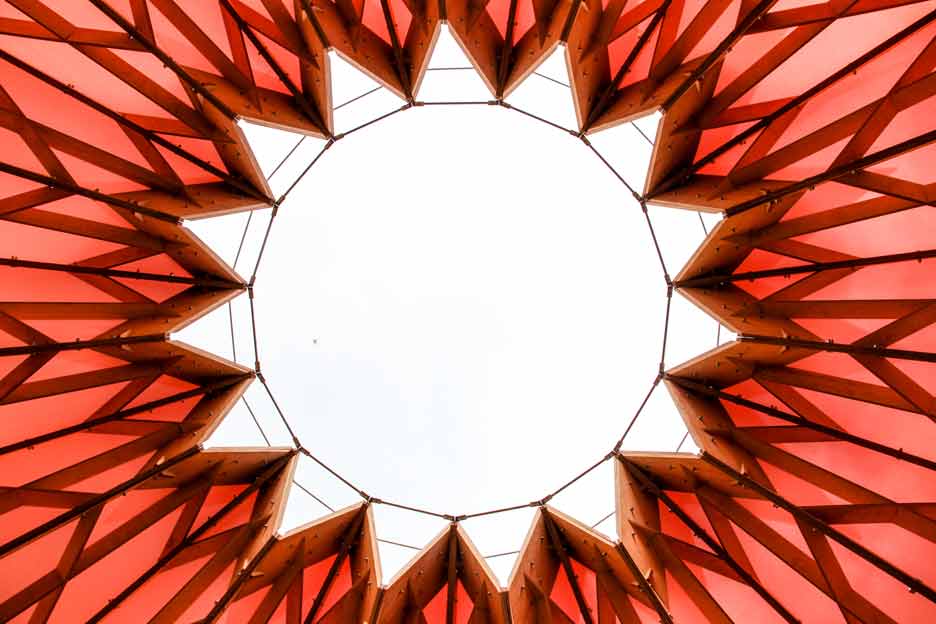 Feature
Follies
From pyramids to pagodas and pavilions to palaces, the folly is back and Lara Eggleton asks why
Artists as different as Kunlé Adeyemi, Phyllida Barlow, Fiona Curran and Ai Weiwei have addressed the concept of the folly for the 21st century, perhaps no surprise in our age of austerity.
Possessing their own kind of double ontology, follies symbolise both the escape from reality and the impossibility of such an escape. As Theodor Adorno asserts: art pleases but does not gratify, it breaks its promises.
Comment
Editorial
Voulez-vous coucher avec moi?
The traditional burst of applause in auction rooms when a record is broken is being heard a lot these days. With the public sector having been so underfunded for so long, is the market taking advantage of our museums and national institutions in their weakened state to promote blue-chip artists?
It was surely not just for reasons of space that, immediately below the report of yet another art auction record, one newspaper ran a story about a Harley Street doctor revealing that there has been a 100% rise in the number of londoners, 90% of whom are male, seeking help for porn addiction.
Artnotes
Not Our People
Brooklyn Museum is again at the centre of protests, this time over its appointment of a white curator of African art; Tate Modern is targeted by protesters over workers' rights at one of its sponsors, Ernst & Young; LGBTQ activists are hospitalised by security guards at Beijing's 798 Art District; art institutions in Helsinki come together to publish strategies to support equality; shortlisted artists withdraw from the Belgian Art Prize after the all-white, all-male shortlist was criticised as being exclusionary; plus the latest news on galleries, appointments, prizes and more.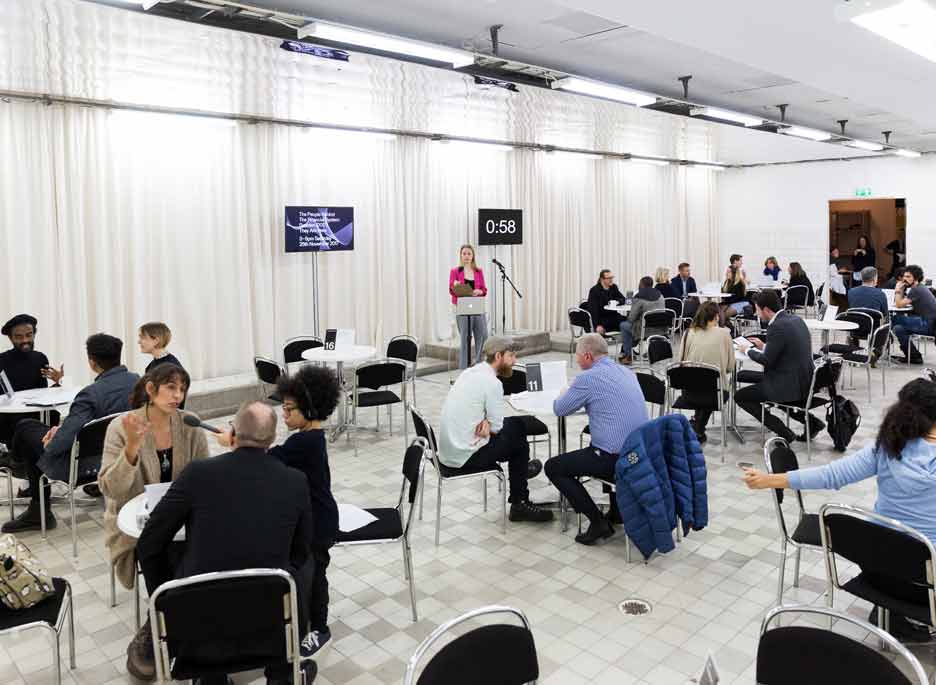 Profile
They Are Here
The London-based art practice, led by Harun Morrison & Helen Walker, examines collaboration, authorship and group dynamics.
They Are Here harness the flexibility and amorphousness of the contemporary artist as a tool, shifting consciously between ways of working that are conversely participatory, inviting people to take part in predetermined structures, and collaborative, by working with people intensively to figure out what those structures might be.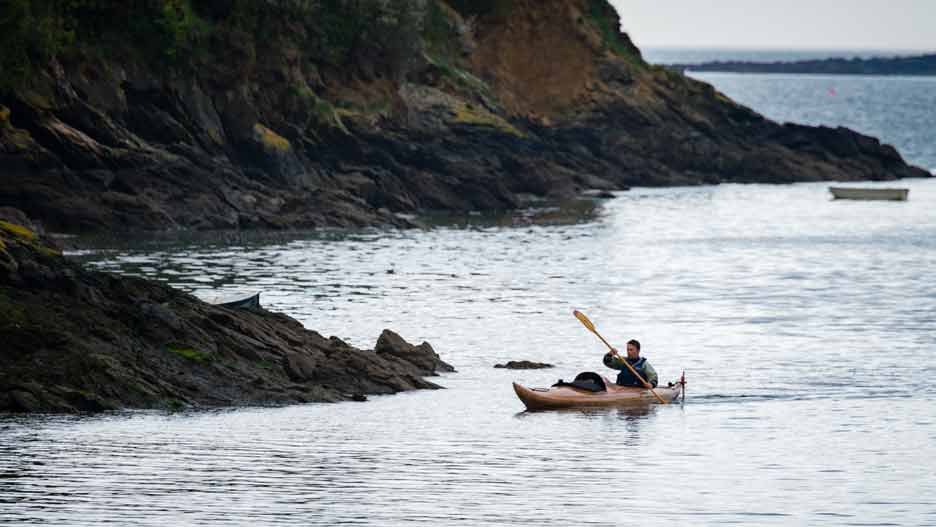 Exhibitions
Groundwork
various venues, Cornwall
Maria Walsh
Zoe Leonard: Survey
Whitney Museum of American Art, New York
Michael Wilson
Ian White: Any frame is a thrown voice
Camden Arts Centre, London
Chris McCormack
Lee Lozano: Slip,Slide,Splice
The Fruitmarket Gallery, Edinburgh
Matthew Bowman
Shen Xin: Sliced Units
Centre for Contemporary Chinese Art, Manchester
Laura Harris
Vincent Fecteau
Greengrassi, London
Mark Wilsher
Emma Smith: Euphonia
Bluecoat, Liverpool
Beth Bramich
Glasgow International
various venues
Tom Emery
EVA International 2018
various venues, Limerick
Chris Clarke
ORGASMIC STREAMING ORGANIC GARDENING ELECTROCULTURE
Chelsea Space, London
Amy Budd
Reviews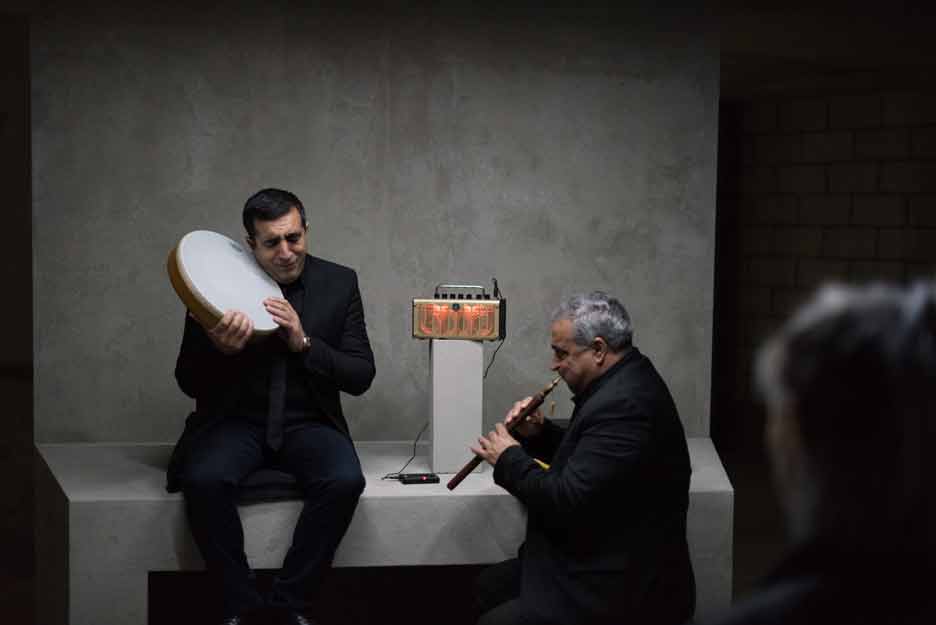 Performance
Taryn Simon: An Occupation of Loss
Ashiya Eastwood
A stark reminder: this was a performance. What does it mean to perform grief for an audience, and what happens when a platform is provided for such a performance to take place?
Reviews
Books
Lucretius 1: An Ontology of Motion
David Ryan
Perhaps the astonishing thing is that such an ancient text remains controversial, speaking afresh to each generation – each interpreter, even – which is one of the more consistent themes that underpins recent commentaries.
Polemic
Monumental Failure
The Face of Bigotry
Stephanie Schwartz
The debate about monumentality, as I see it with and through this photograph, is a debate about who has the right to take up space in public.
Reports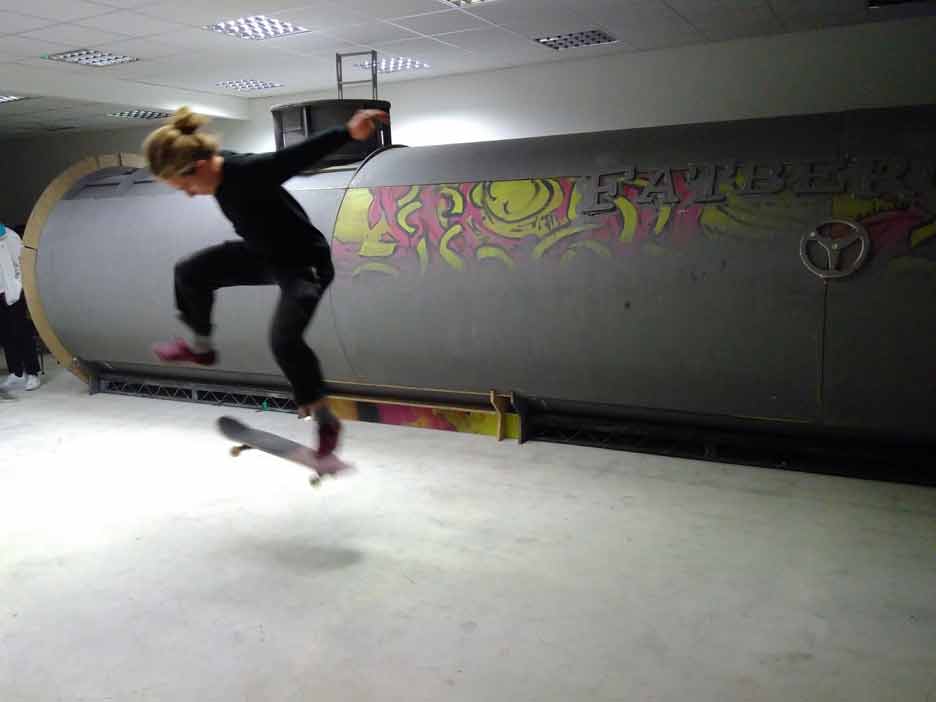 Yarco and Proud
Creative Workplace Summit
Jonathan P Watts
Elizabeth Wright's advocacy of Mazi was probably the most radical gesture of the day – an advocacy for parallel infrastructure. No creative bureaucratic negotiations.
Reports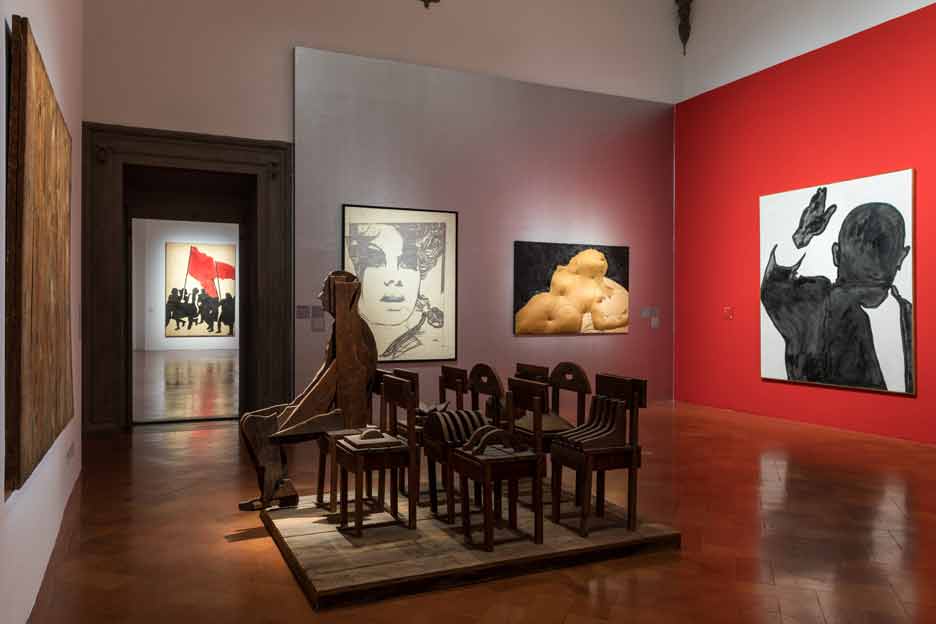 Letter from Florence
You Need a Point of View
Patricia Bickers
A small text work by Alighiero Boetti, 21 October 1968, lingered in my mind – a sign of the possibility of future political change, or a memorial for a lost opportunity?
Viewpoint
Art Investigation
Forensic Architecture
Daniel Neofetou
The success of Forensic Architecture in the art world is symptomatic of a broader demotion of art's own capacity for political opposition in favour of art as a conduit for often paraphraseable political content.
Artlaw
Ways of Working
Reputation: Art & Artists
Henry Lydiate
Ever since the development of authorship and attribution in art practice, there has been a vexing question of the relationship between the reputation of artists as authors and the separate but interlinked reputation of their works.
Listings
Events
Calendar
The updated events and exhibitions calendar can be viewed online.
Exhibitions
Exhibition Listings
Art Monthly's exhibition listings can be viewed online.