Contents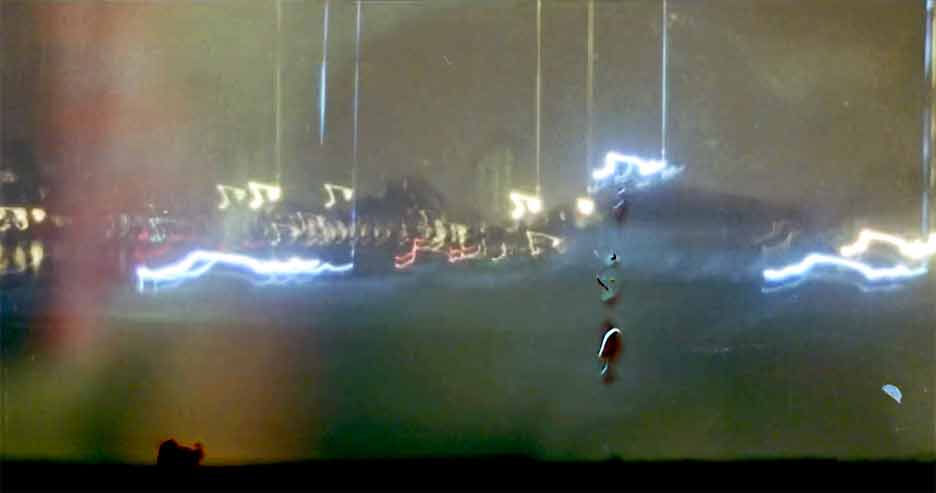 Interview
Blackout
Jordan Baseman interviewed by David Barrett
Philadelphia-born, London-based artist Jordan Baseman was noted in the early 1990s for his object-based work, but then abruptly switched to narrative filmmaking. Here he talks about the ethics of collaboration, risk in art, the usefulness of abstraction – and unfortunate clown costumes.
I really wanted to get out of the studio, to look at the world and to be located in it. Making work out in the world feels really risky, genuinely frightening and exhilarating. It is never boring or static, always unpredictable.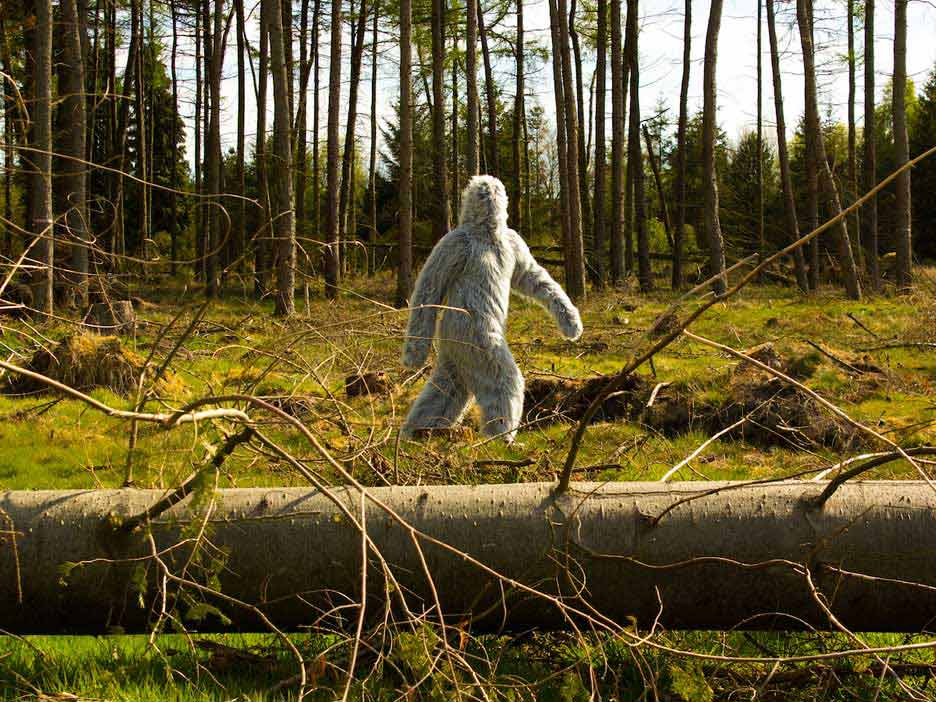 Feature
Art and the Chthulucene
Jamie Sutcliffe takes a worm's eye view
Naming the present age as the Anthropocene in order to acknowledge the human impact on the planet merely perpetuates the hierarchical separation of Homo sapiens from the rest of the biosphere. Do artist and anthropologist Zoe Todd, bio-artist and 'gene-tinkerer' Eduardo Kac, and arterial thinkers Anna Tzing and Donna Harraway offer useful alternatives?
The Chthulucene stresses the tentacular interconnectivity of life-forces across species and cultures, suggesting 'webs of speculative fabulation, speculative feminism, science-fiction, and scientific fact'.
From the Back Catalogue
Art and the Anthropocene Bob Dickinson on eco art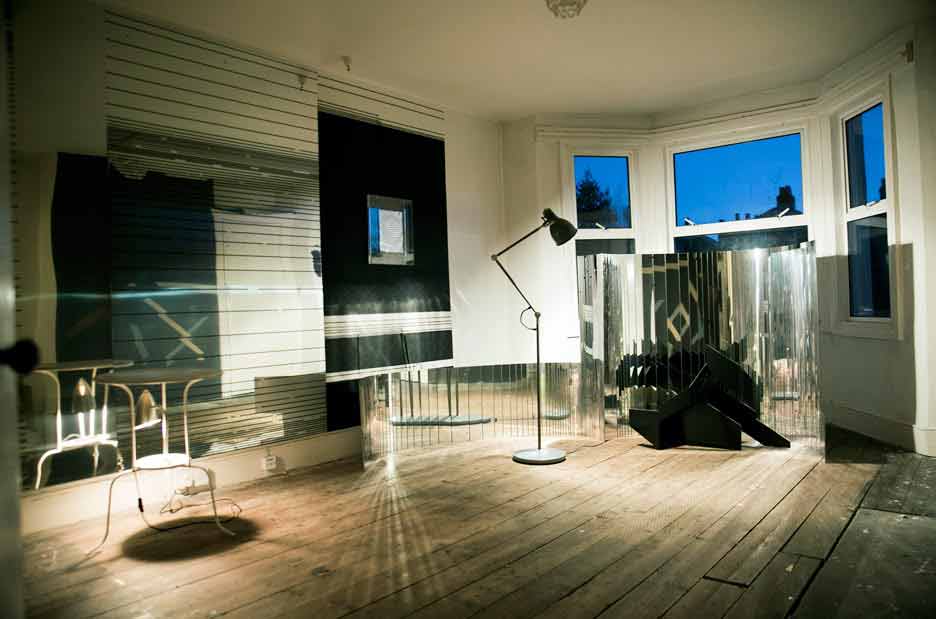 Feature
Getting Art
What does visiting a gallery offer the viewer asks Paul Carey-Kent
When art can be accessed online and digital images of the Mona Lisa are arguably easier to look at than the real thing, is visiting a gallery still an essential part of the aesthetic experience?
Tate's Agnes Martin and Frank Auerbach retrospectives suggest that the collapse of the physical and virtual into phenomenologically similar encounters is – at the very least – some way off.
Comment
Editorial
Friends United
Tate wants to fold the separate Tate Members charity into the gallery's existing governance structure. With members raising uncomfortable issues over Tate's controversial sponsorship by BP, the question must be asked: why end 60 years of independence now? And should members stay silent on this or should they take a leaf out of the football supporters' song book?
Liverpool fans, chanting 'you greedy bastards, enough is enough', staged a walkout during a match against Sunderland at Anfield. Liverpool, which had been in a winning position, promptly conceded two goals and lost the match, proof of the very real support fans bring their team.
Artnotes
Public Service, Private Employment
The V&A plans to privatise its staff contracts so that future employees miss out on existing benefits; a Rotterdam museum is to give tours of art from private collections alongside its own holdings; the Royal Photographic Society's collection is moving from Bradford to London; a new report proposes rebalancing Lottery arts funding; Kurt Schwitters's Elterwater Merz Barn in Cumbria suffers storm damage; a survey of art teachers is damning on the state of art education; Croatian artists protest against their new far-right arts minister; the latest news on galleries, appointments, prizes and more.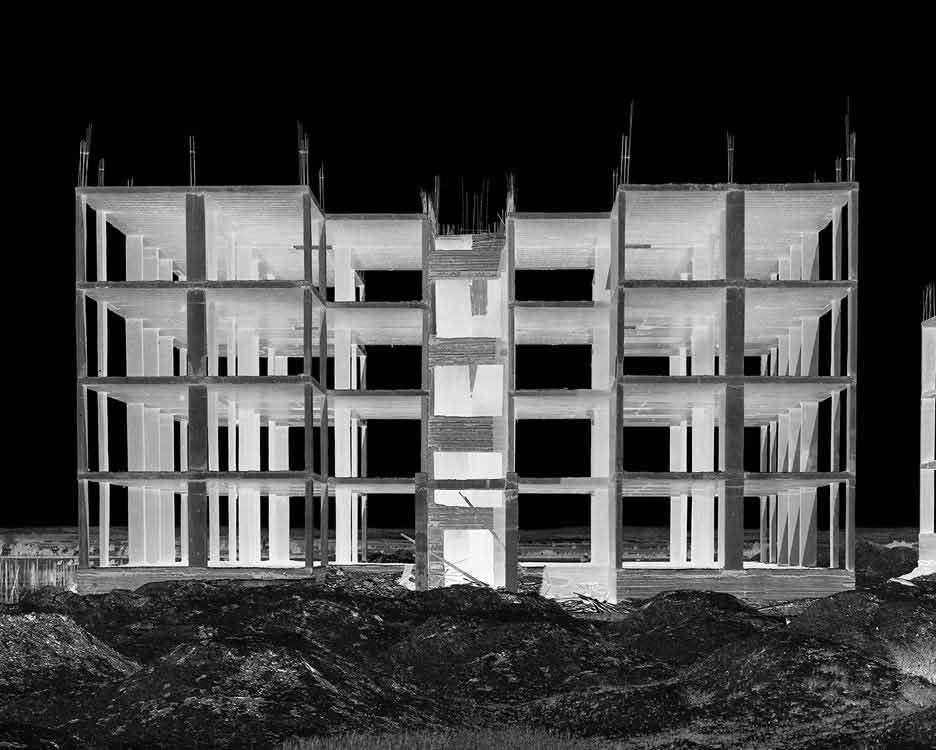 Profile
Hrair Sarkissian
Omar Kholeif on the artist's photo-based practice
For this Syrian artist, individual biography is an instrument to reveal the political failure of nation states.
Is the artist liberating himself from the oppressive nostalgia of return or, rather, is he mockingly pointing a finger at an international community that seems hell-bent on forcing Syrians to continue to live in a territory that will inevitably fall into ruin?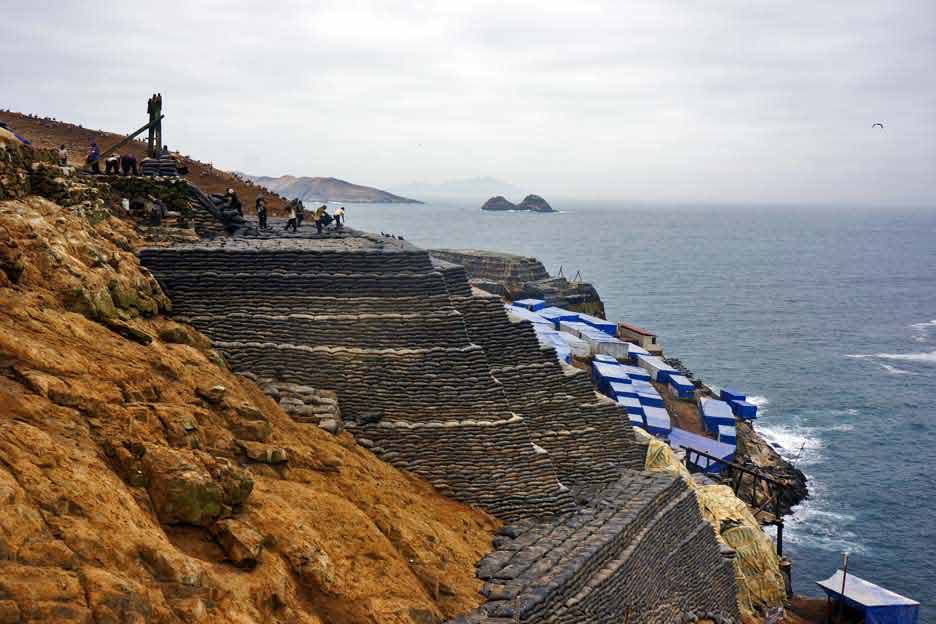 Exhibitions
Seth Siegelaub: Beyond Conceptual Art
The Stedelijk Museum, Amsterdam
Patricia Bickers
Monuments Should Not Be Trusted
Nottingham Contemporary
David Briers
Stan Douglas: The Secret Agent
Victoria Miro, London
Mark Prince
Larissa Sansour: In the Future They Ate From the Finest Porcelain
New Art Exchange, Nottingham
Tom Emery
Dinh Q Lê: The Colony
Ikon Gallery, Birmingham
Stephen Lee
Iván Argote: An Idea of Progress
Space, London
Kathryn Lloyd
Park McArthur: Poly
Chisenhale, London
Chris McCormack
Electronic Superhighway (2016-1966)
Whitechapel Gallery, London
Lynton Talbot
AL and AL: Incidents of Travel in the Multiverse
HOME, Manchester
Laura Robertson
Condo
various venues, London
Chris Fite-Wassilak
Reviews
Artists' Books
Lost and Exhausted
Michael Hampton rounds up some recent releases
Sherman's solution comes in the form of three proposals to reclaim 'vulnerable words' such as awesome, bondage, crotch, font, intercourse, marriage, printer, republican and twitter by incentivising students with credits and giving tax breaks for writers willing to use endangered or redundant words.
Reviews
Books
The Gulf: High Culture/Hard Labour
Maja & Reuben Fowkes on art and exploitation on Happiness Island
The irresponsibility of arts institutions in participating in massive building projects which, due to their ecological footprint and growth-oriented symbolism will contribute significantly to global warming, adds another dimension to the failures in social solidarity highlighted in The Gulf.
Reports
Letter from Sarajevo
Against the Odds
Bob Dickinson finds an art ecosystem struggling on fallow ground
'Nothing is easy here', Pierre Courtin says, describing what he sees as a paradox whereby the quality of contemporary art in Bosnia Herzegovina may be 'really strong', but there is 'no structure or organisation to support it'.
Dhaka Art Summit
Rewrite Those Histories
Virginia Whiles visits the Bangladeshi biennale/art fair/conference
Privatisation of art production is performing the unfilled role of state support throughout South Asian countries and it comes at a cost that would seem to be the price of feeding the ferocious appetite of globalisation.
Artlaw
Ways of Working
Moving Image and the Law
Henry Lydiate on the copyright complexities of non-fixed images
Usually collectors are interested in following the traditional acquisition method of buying full ownership of a physical/digital object holding audiovisual data of the film. It is important for both collector and artist to clarify at point of sale the extent to which the collector is also acquiring any rights/permission to show the film.
Listings
Events
London Art Calendar
The updated events and exhibitions calendar can also be viewed online.
Exhibitions
Exhibition Listings
Art Monthly's exhibition listings can be viewed online.