Contents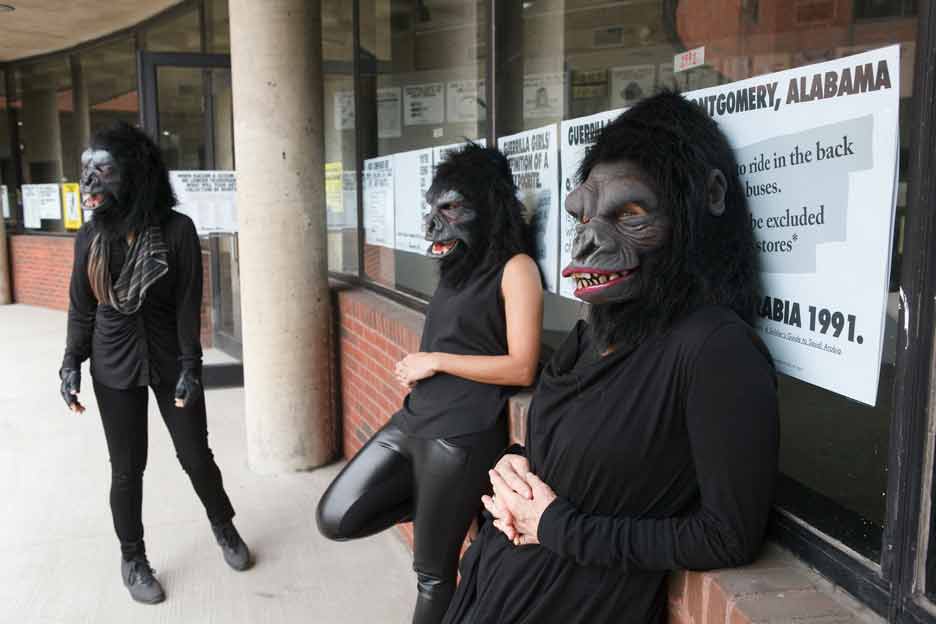 Interview
Guerilla Tactics
Guerrilla Girls interviewed by Jennifer Thatcher
Founded in New York, the Guerrilla Girls have been calling out chauvinism and discrimination in the art world since 1985. Here members of the anonymous female collective discuss their working practices, the differences between US and European museums, and how to hold institutions to account.
Private museums are selfish museums. It's about one person's collection. And they tend to have the same cookie-cutter collection. How is that any better than the system 300 years ago when kings and queens and emperors and the church told us what art was? Is it reverting to that? Are the oligarchs of the world going to tell us what our history is because they have the money to invest in it?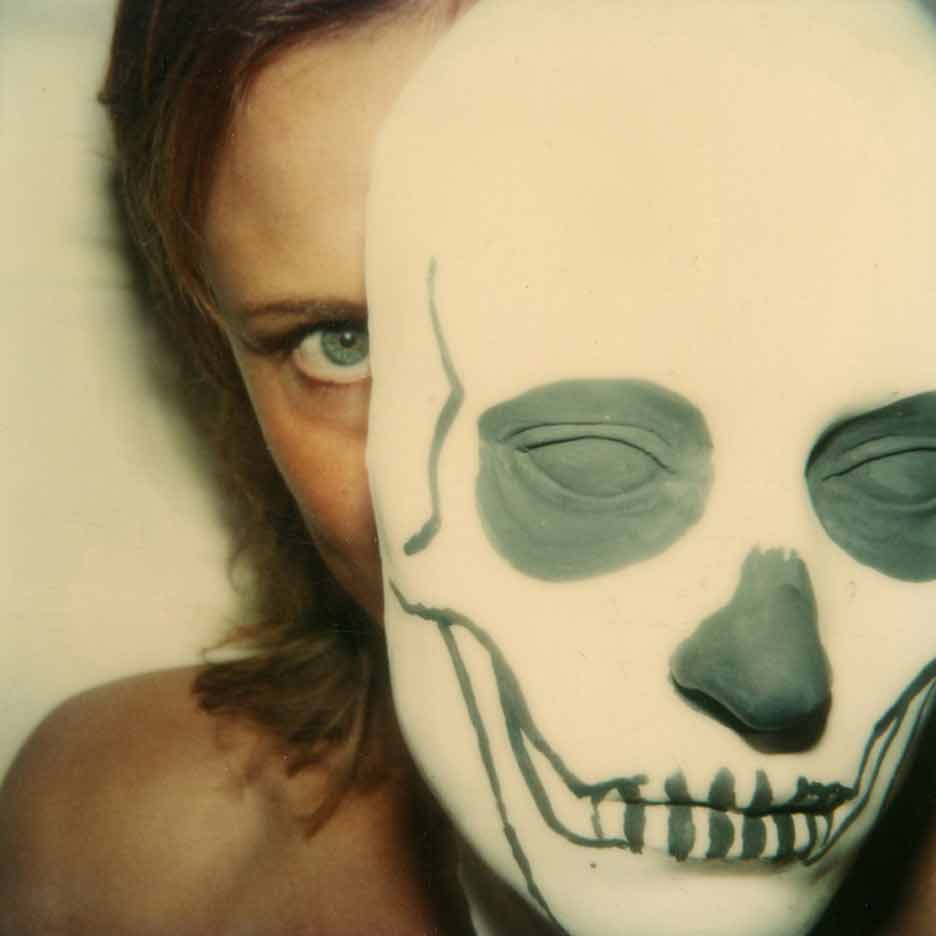 Feature
Death Ltd
David Lillington on Death Art
Drawing on his experience of curating the exhibition 'Death and Dying' in Vienna in 2014, Lillington speculates on the reasons why death has become a fashionable subject in contemporary art and exhibitions.
If you want to promote a death project, it helps if you first persuade your audience that what you are doing is new and against cultural norms. Unfortunately, it also involves ignoring the facts.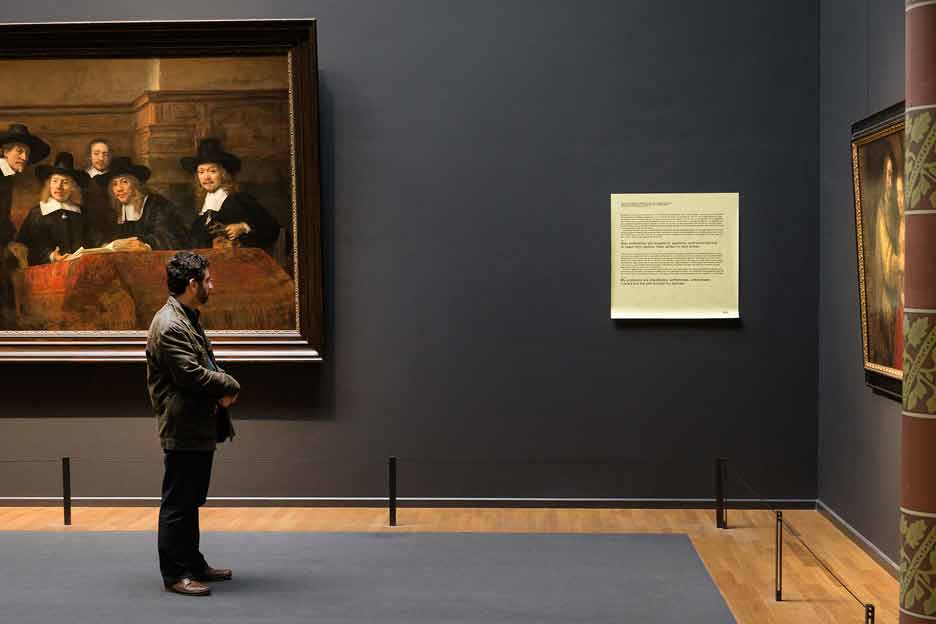 Feature
Self Help Inc
Bob Dickinson on the new publishing phenomenon of how-to art books
Is the slew of self-help books on art part of a wider neoliberal agenda to harness artists' creativity to the wider economy while marginalising artists themselves?
There is also a neoliberal political dimension to this emphasis on creativity and innovation. As technology advances and every aspect of life is increasingly monetised, artists not only continue to produce art, but the health or otherwise of the 'creative ecologies' in which they must function also provide useful models to governments, economists, scientists and educationalists.
Comment
Editorial
History Matters
As the art history A Level is itself consigned to history, does the Tory government's desire to strip the humanities from education threaten to leave us with a culture that can never be contested?
The word 'history' derives from the Greek word 'historia', which literally means 'knowledge acquired by investigation', and, whereas the forensic trail in history often goes cold, with art's histories more often than not material evidence remains and can – and should – be investigated over and over again.
Artnotes
Civil Wrongs
The Contemporary Art Museum St Louis is embroiled in a bitter race row over its Kelley Walker exhibition; Inverleith House gallery has been axed by the Royal Botanic Gardens in Edinburgh; The New Art Gallery Walsall is threatened with closure by the local council; the Museums Association establishes a working group to develop guidance on the closure of museums; ACE offers guidance over the direction of its flagship National Portfolio funding scheme; France increases its museum budget to a historic high; Turkey withdraws from the EU cultural fund; the Paying Artists Campaign launches a new payment guide; the latest news on galleries, appointments, prizes and more.
40th Anniversary
Wanted

The Missing Issue
Readers with very long memories may remember – and the sharp-eyed among those who have accessed AM's back catalogue online may have noticed – that something is missing from the year 1978. A quick count would soon reveal that only nine issues were published that year instead of ten.
The missing magazine is for the month of April, which would have been issue 16. Instead, the number was carried over seamlessly to the May issue, which ran a fulsome apology and explanation from Peter Townsend and his co- editor and publisher, Jack Wendler: 'The fact is that we got behind on schedules and despaired and decided that the only way to pick up on schedules was to drop an issue.' The apology concludes with the words, 'We'll try not to let it happen again' – and it didn't.
To celebrate 40 years of continuous publication, AM is inviting readers to help create a virtual issue for April 1978 to complete the set, which will be published online in April next year. Contributors are invited to research or simply to imagine what might have been in the issue (for reference, the May 1978 issue can be viewed online). For further information, specifications and conditions check the AM website: www.artmonthly.co.uk/missing-issue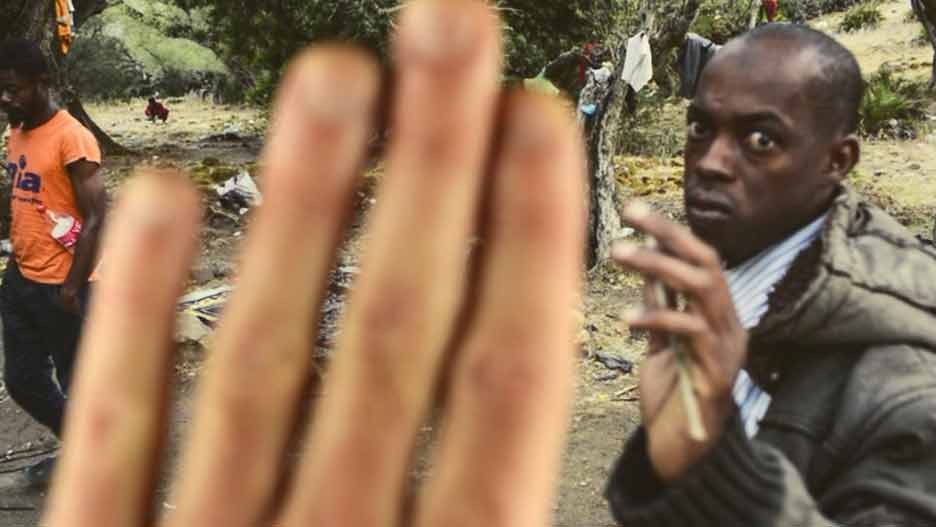 Exhibitions
Steve Reich and Bill Morrison: Different Trains Live
Edge Hill Station, Liverpool
Patricia Bickers
Mierle Laderman Ukeles: Maintenance Art
Queens Museum, New York
Marjorie Welish
James Richards: Requests and Antisongs
ICA, London
Seth Pimlott
Destroy all Monsters: Images, Sounds, Ephemera
The Horse Hospital London
Mike Kelley: Framed and Frame
Hauser and Wirth, London
Jamie Sutcliffe
Zilvinas Kempinas
Ikon, Birmingham
Lizzie Lloyd
Matt Mullican: The Sequence of Things
Camden Arts Centre, London
Martin Holman
Suzanne Triester: HFT The Gardener
Annely Juda Fine Art, London
Peter Suchin
Katy Dove
DCA, Dundee
Adam Benmakhlouf
Zofia Kulik: Instead of Sculpture
Glasgow Sculpture Studios
Catherine Spencer
Daphne Wright: Emotional Archaeology
Arnolfini, Bristol
Hedwig Houben: Others and I
Roman Stetina and Miroslav Burianek: Instructions for use of Jiri Kolar
Spike Island, Bristol
Tom Emery
London Round-up
The Showroom • Delfina • The Ryder
Emily Medd
London Round-up
Mile End Pavilion • Furtherfield Gallery • CGP
Peter Suchin
Reviews
Performance
Suzanne Lacy: Shapes of Water, Sounds of Hope
Virginia Whiles experiences Sufi chanting in a former cotton mill
The project is ambitious: to make use of activist art towards reconciling two sides of a community of mill workers divided by the collapse of the Lancashire cotton industry.
Reviews
Books
Reiko Tomii: Radicalism in the Wilderness – International Contemporaneity and 1960s Art in Japan
Jamie Sutcliffe on the inclusion of storytelling in a new art history
The most interesting findings arise for Reiko Tomii's project in the wilderness considered in its truest sense as an unbounded 'natural' landscape: vast, exciting, potentially treacherous and full of possibilities for the artists who would come to circumscribe the terms of vanguard practice in the japanese art of the 1960s.
Reviews
Film
From Reel to Real: Women, Feminism and the London Film-makers' Co-operative
Maria Walsh on the Co-op's 50th-anniversary screenings
The sensitivity of the programme as a whole came across as profoundly as the individual films which were organised into thematic sections.
Report
Letter From New York
Art Manoeuvres
Lizzie Homersham encounters militarism in the museum
In the moment I was impressed. Afterwards I was troubled: didn't Choreographies effectively normalise the idea of the museum as extension of the state?
Artlaw
Art and Death
The Artist's Estate
Henry Lydiate is impressed by a new book on artists' estates
This publication provides a wealth of practical knowledge and experience to its intended readership of living artists, executors and heirs of deceased artists' estates.
Listings
Events
Calendar
The updated events and exhibitions calendar can also be viewed online.
Exhibitions
Exhibition Listings
Art Monthly's exhibition listings can be viewed online.