Contents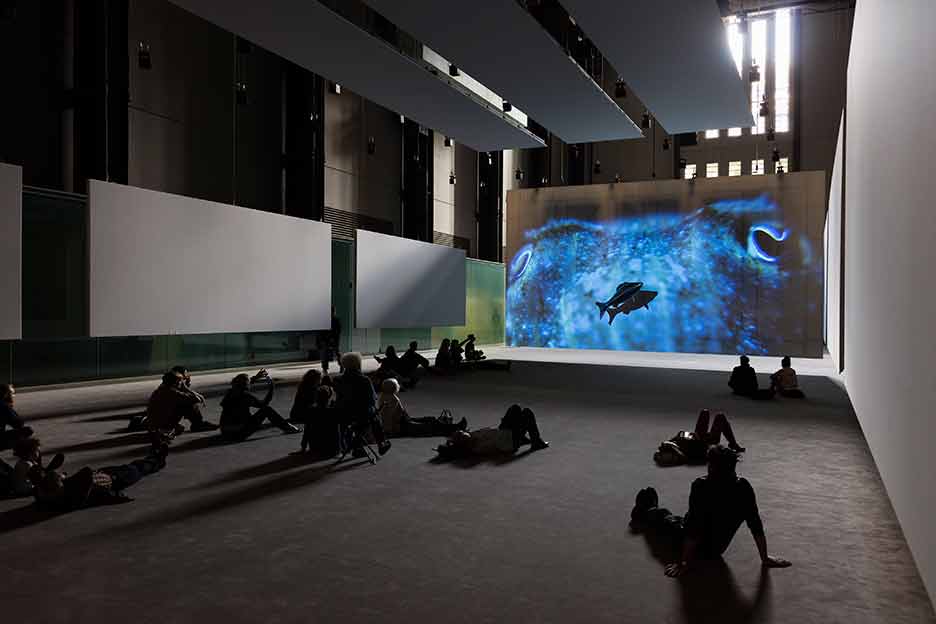 Interview
Being and Nothingness
Philippe Parreno interviewed by Olga Smith
The French artist, one of a group who emerged in the late 1990s associated with the curator Nicholas Bourriaud, talks about his commission for the Turbine Hall, about directing the audience's gaze and about turning an exhibition into a sentient being.
At Tate there are situations where we play and things react – triggered by the bioreactor – so the whole thing becomes this weird biomechanical machine.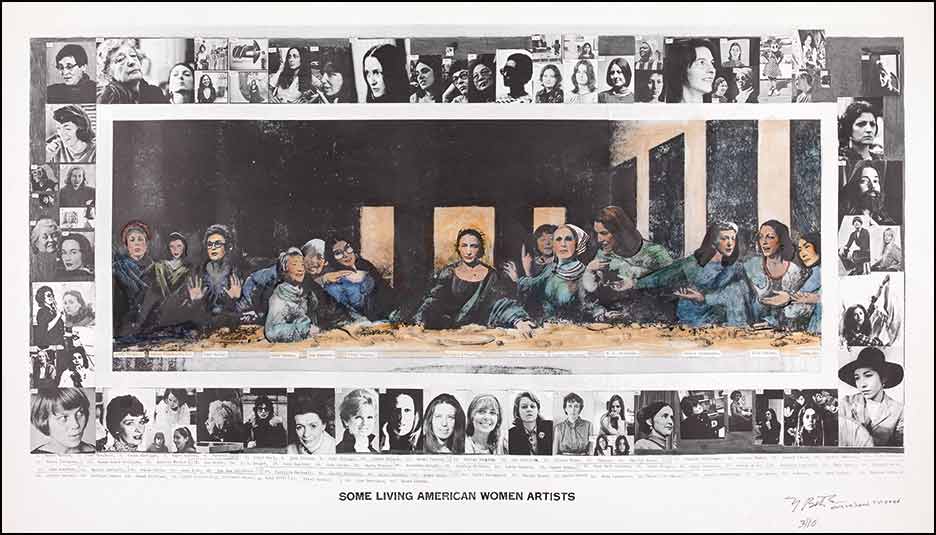 Feature
After Pollock
Francis Frascina asks why no one is interested in Jackson Pollock any more
Three new exhibitions, including a blockbuster at the Royal Academy, provide an opportunity to examine the hidden processes of persuasion that surround Abstract Expressionism and to highlight those who seek to counter such rhetoric.
Lee Krasner was shocked at being 'kicked out of the gallery because I was Mrs Jackson Pollock'.
From the Back Catalogue
Babe Power Bad girls or babes – Barbara Pollack on postfeminist art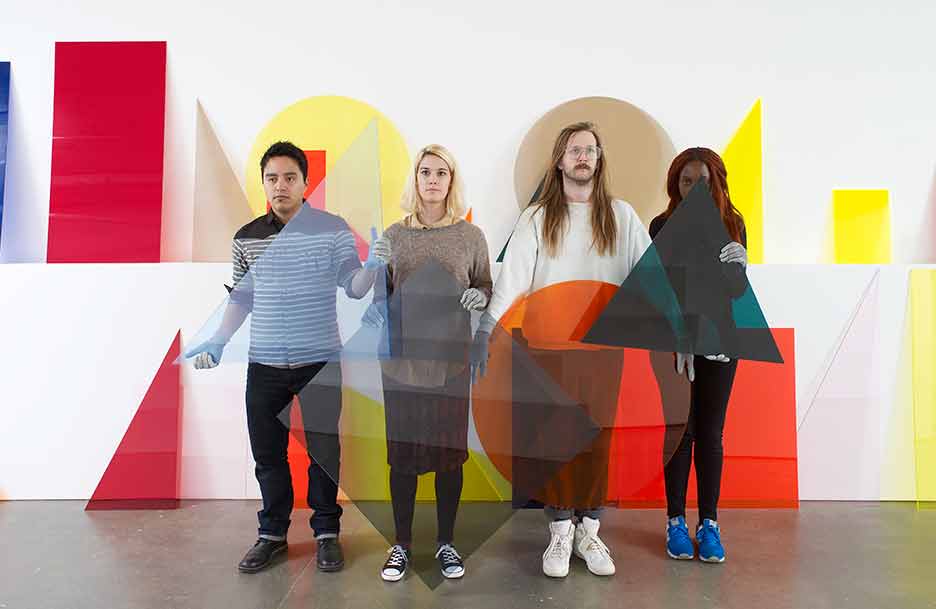 Feature
Abstraction
Abstract art has performed a 50-year volte-face argues Mark Prince
How do iconic paintings by Andy Warhol, Frank Stella and Mark Rothko, when reconsidered alongside work by contemporary artists including Mark Grotjahn, Laura Owens and Amalia Pica, reveal abstract art's continuing hidden power?
Frank Stella's stripes are paths along which a narrative is plotted. It is characteristic of formalist criticism of the period that, although it inveighed against the minimalist objectification of artworks as mere 'literalism', its insistence on the nuts and bolts of pictorial structure can be over-literal.
Comment
Editorial
Truthiness
Back in 2000 when artist Liam Gillick posed the question 'Were people this dumb before television?', no one foresaw the new dark age of disinformation that social media was about to usher in.
US satirist Stephen Colbert defines truthiness as 'the quality of preferring concepts or facts one wishes to be true, rather than concepts or facts known to be true', except that in the post-truth era facts have very little to do with anything.
Artnotes
Responding to Terror
An exhibition held on the site of a terror attack in Baghdad is to be restaged after police closed it down; the gallery at Glasgow Sculpture Studios is to close; the closure of Edinburgh's Inverleith House gallery is to be scrutinised by the culture secretary; LA galleries suffer anti-gentrification attacks in a hate crime row; central Chicago is brought to a halt as students protest outside the Art Institute; the London mayor wants to form a Creative Land Trust to safeguard artists' studios in the capital; the latest news on galleries, appointments, prizes and more.
Obituary
Tony Carter 1943-20016
Alister Warman
40th Anniversary
Wanted

The Missing Issue
Readers with very long memories may remember – and the sharp-eyed among those who have accessed AM's back catalogue online may have noticed – that something is missing from the year 1978. A quick count would soon reveal that only nine issues were published that year instead of ten.
The missing magazine is for the month of April, which would have been issue 16. Instead, the number was carried over seamlessly to the May issue, which ran a fulsome apology and explanation from Peter Townsend and his co- editor and publisher, Jack Wendler: 'The fact is that we got behind on schedules and despaired and decided that the only way to pick up on schedules was to drop an issue.' The apology concludes with the words, 'We'll try not to let it happen again' – and it didn't.
To celebrate 40 years of continuous publication, AM is inviting readers to help create a virtual issue for April 1978 to complete the set, which will be published online in April next year. Contributors are invited to research or simply to imagine what might have been in the issue (for reference, the May 1978 issue can be viewed online). For further information, specifications and conditions check the AM website: www.artmonthly.co.uk/missing-issue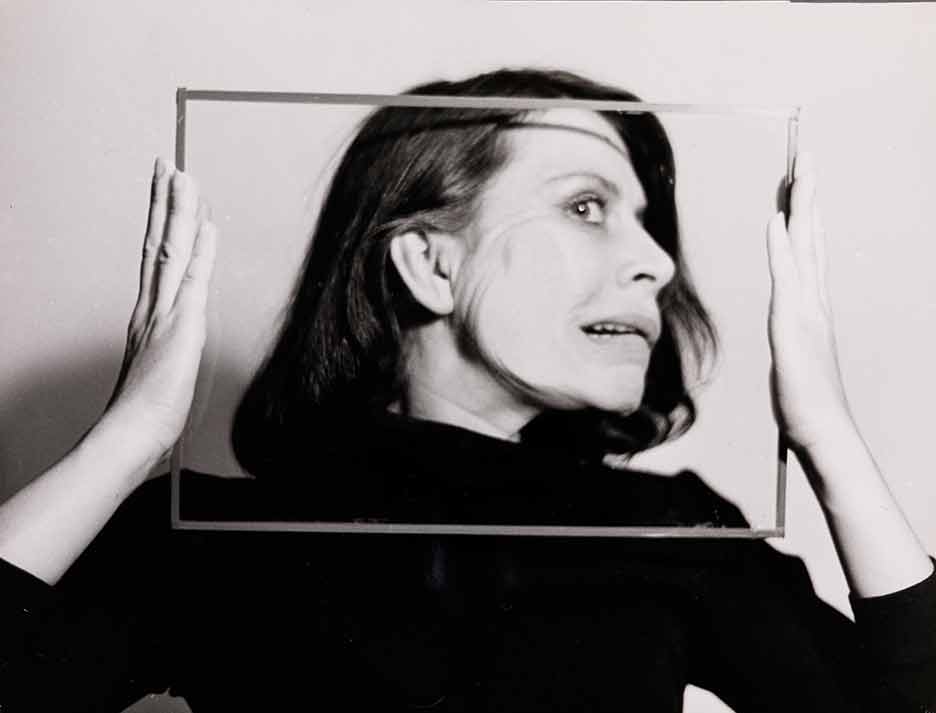 Exhibitions
Deimantas Narkevicius: Doubled Youth
Baltic, Gateshead
Maria Walsh
Feminist Avant-Garde of the 1970s
The Photographers' Gallery, London
George Vasey
The Scientific Method
The Tetley, Leeds
Tom Emery
Liberties
The Exchange, Penzance
Martin Holman
Nishat Awan: Migrant Narratives of Citizenship
Yorkshire Sculpture Park, West Bretton
Virginia Whiles
Idris Khan
The Whitworth, Manchester
Lauren Velvick
Pipilotti Rist:Pixel Forest
The New Museum, New York
Chris Clarke
Jonathan Baldock and Emma Hart: Love Life – Act 1
Peer, London
Paul Carey-Kent
Gee Vaucher: Introspective
Firstsite, Colchester
Matthew Bowman
Keith Piper: Unearthing the Banker's Bones
Bluecoat, Liverpool
Mike Pinnington
2nd Bergen Assembly
various venues
Bob Dickinson
TULCA Festival: The Headless City
various venues, Galway
Joanne Laws
Reviews
Film
12th Berwick Film & Media Arts Festival
John Douglas-Millar discovers that art remains vital to public debate
Festival director Peter Taylor is primarily interested in art film and it is here that the festival is strongest, presenting a feast of contemporary work with films by Luke Fowler, Laure Prouvost, Patrick Staff and others in the New Cinema competition.
Books
Winter Reading
Chris McCormack reads about experimentation in literature and life
While the pleasure of an art critic's life is something rarely discussed or mused upon – for largely good reasons – the assembled texts and photographs by artist Joseph Grigely of Gregory Battcock's multifarious life is certainly an antidote to anyone feeling ill at ease with the increasingly hermetic professionalisation of the art world.
Reports
Letter From Warsaw
Time Capsule
Laura Robertson finds past and present at Warsaw Gallery Weekend
Warsaw Gallery Weekend has been set up to encourage a more internationalist approach to contemporary art, rather than the previously perceived local, modernist one.
Letter From Cuba
No Utopia
Andrew Hunt on artistic freedom and political control
When utopias, and especially dystopias, are mesmerising the political establishment to a dangerous level, it is clear that the simple act of description becomes a political act.
Conference
Arika: Episode 8 – Refuse Powers' Grasp
Naomi Pearce on a weekend of 'taking power by making power'
It was awkward, uncomfortable but felt entirely necessary, a reminder that however partial or fumbling the experience of it may be, active involvement is transformative.
Artlaw
Contracts
Dealing Differently
Henry Lydiate on new services to help artists get paid by galleries
In the wake of the bankruptcy of the New York-based contemporary dealership Salander-O'Reilly in 2007, and the subsequent imprisonment of its principal director for fraud and theft, flaws in New York State's Arts and Cultural Affairs Law were exposed.
Listings
Events
Calendar
The updated events and exhibitions calendar can also be viewed online.
Exhibitions
Exhibition Listings
Art Monthly's exhibition listings can be viewed online.