October 2019
---
Win an Artwork
John Baldessari • Fiona Banner • Liam Gillick • Hans Haacke • Isaac Julien • John Murphy • Simon Patterson • Lawrence Weiner
In October, 25 lucky Art Monthly subscribers will be selected by draw to receive an exclusive commissoned artist print.
If you are not already a subscriber, act before 15 October 2019 to be in with a chance of winning one of these exclusive artworks.
October Issue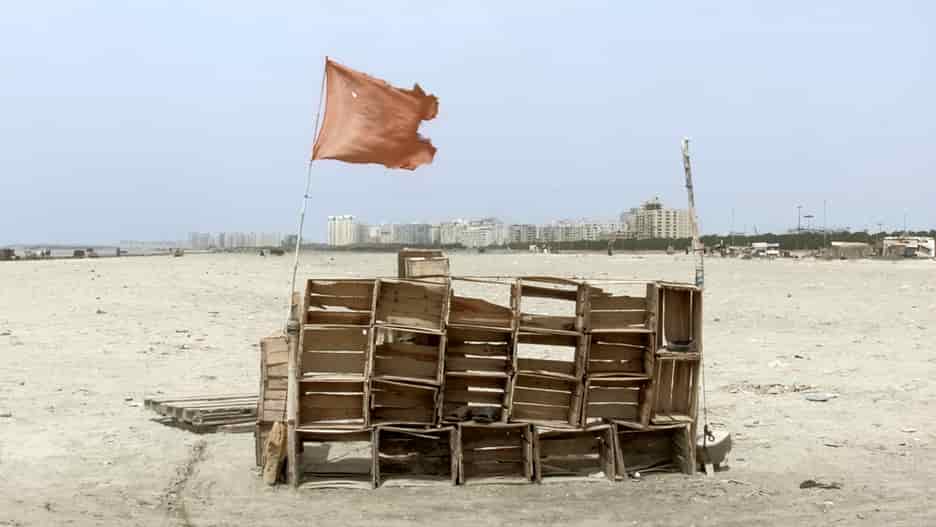 Interview
Insider and Outsider
Bani Abidi interviewed by Virginia Whiles
The Pakistan-born artist discusses her use of video as a means of connecting with audiences, engaging in social and political critique, and creating fictions from details observed in the rituals of everyday life in cities ranging from Chicago and Berlin to Lahore.
I am an outsider. I was always in a strange place and I wanted to belong, so that was my reason for going to a city – first to Lahore then to Chicago and Berlin, especially for the public transport that is so easy to use. To be in a city with public transport is to be part of the city, a compelling need.
---
From the Back Catalogue
Out of Actions Robert Ayers looks back at three decades of Performance Art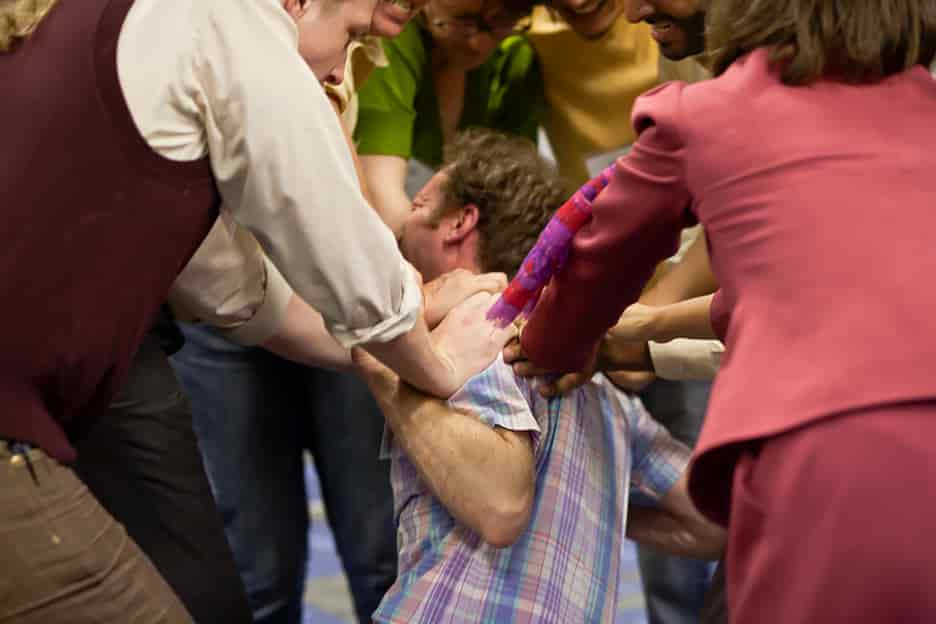 Feature
Having a Larp
Sarah Jury discusses the need for safety protocols to protect participants in Live Action Role Plays, or larps, to prevent post-event consequences known as 'bleed'.
This mechanism was developed as a safety protocol for instances when intense relationships in the larp might alter the way players feel out of the larp. The lack of this mechanism within Boal's procedures indicates the difference in agendas: Boal's techniques work towards long-term change, while larp is traditionally a temporary recreational 'break' from the rigmarole of daily life.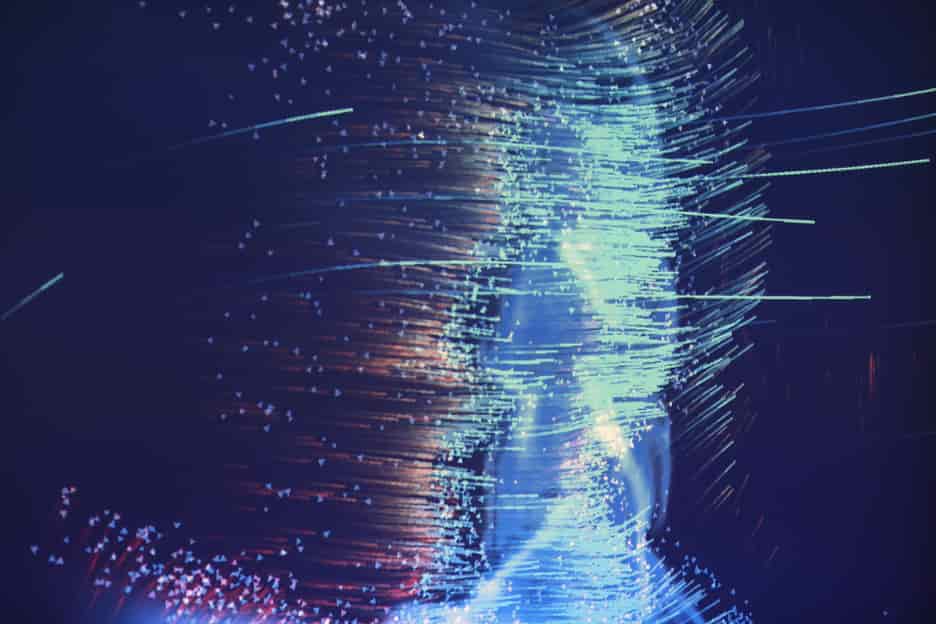 Feature
Net Art: Beyond Description
Morgan Quaintance on the need for critique of an art form that has surrendered its autonomy too easily and succumbed to the market.
Today, with sector-wide internet awareness and large-scale, homogeneous general use helping to reinforce art-historical and institutional gains, it is no surprise that the field has entered a phase of canonical historicisation. But what form is this impulse to look back at such a recent past taking?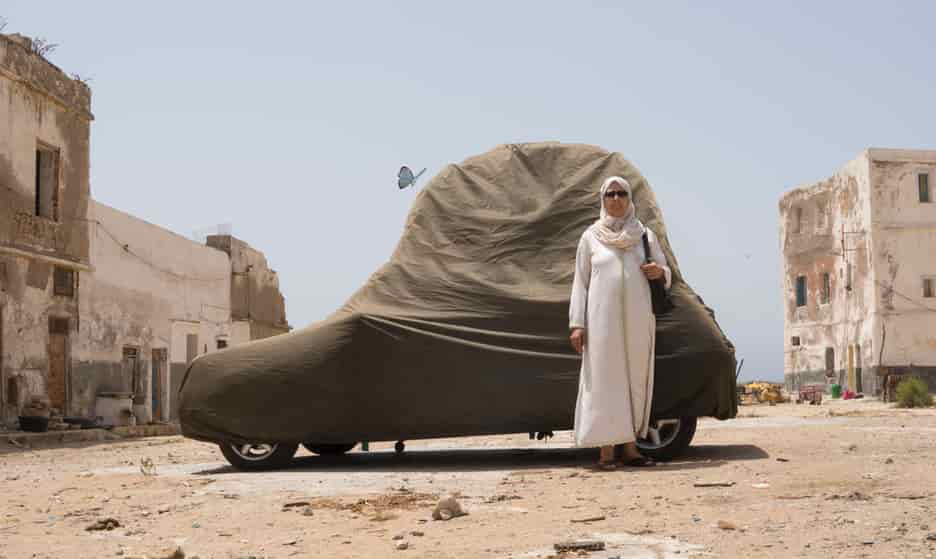 Profile
Meriem Bennani
Kashif Sharma-Patel discusses the Moroccan-born, New York-based artist's work across media including film, cartoon animation and 3D modelling in a way that is often humorous and sometimes surreal.
Bennani's film Party on the CAPS, 2018, forms a rampantly bizarre and speculative sci-fi narrative of future migration to the US through teleportation. Deportees are ensnared by US immigration officials on an island called the CAPS, their bodies dissolved and distorted by capture mid-teleport.
Comment
Editorial
Kakocracy
If the omnishambles that led to the prorogation of Parliament is another example of life imitating art, could this government's reckless approach to representative democracy and executive power even render parody redundant?
Unfortunately, while Malcolm Tucker, the PM's 'potty-mouthed enforcer' in the TV series, allegedly based on Tony Blair's so-called spin doctor Alastair Campbell and played so memorably by Peter Capaldi, was fictional, Dominic Cummings is all too real.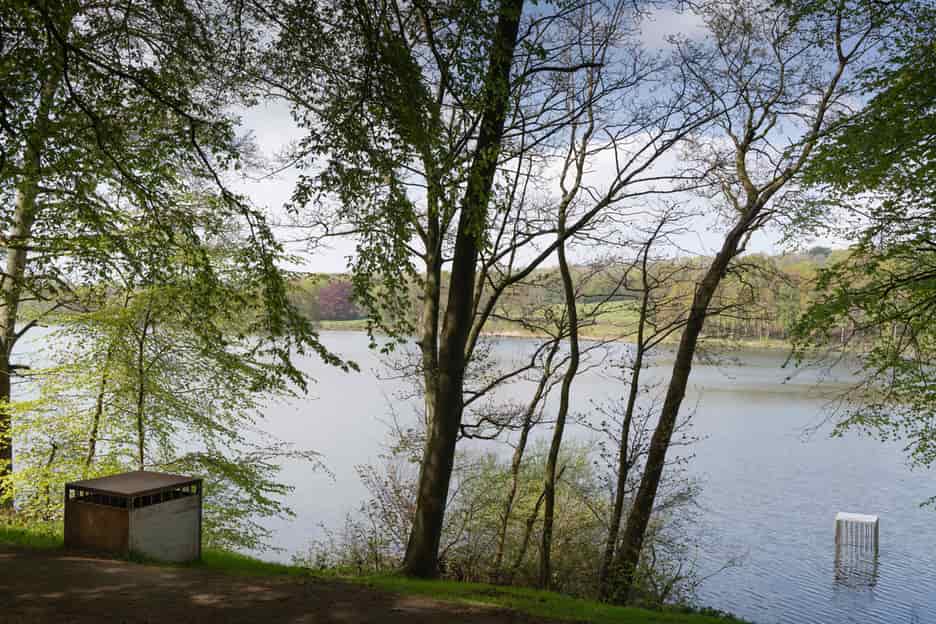 Artnotes
Spending Round and Round
Chancellor Sajid Javid spares the arts, for the moment, as he plans for a general election; Boris Johnson's vanity Olympic tower continues to burden the public purse; leaked emails reveal that the former director of Glasgow School of Art did not jump but was pushed; a new study reveals that the visual art audience, while disproportionately young, is highly representative of the ethnic mix of the wider UK population; plus the latest news on galleries, appointments, prizes and more.
Obituaries
Takis 1925–2019
Marisa Merz 1926–2019
Nancy Kienholz 1943–2019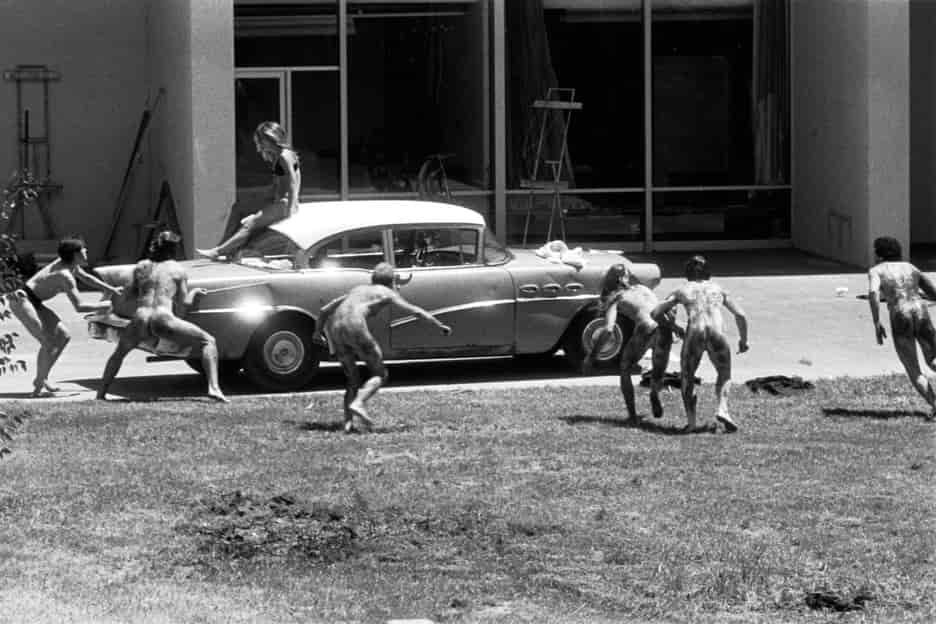 Exhibitions
Real Work: Candice Breitz, Liz Magic Laser
FACT, Liverpool
Laura Robertson
Where Art Might Happen: The Early Years of CalArts
Kestnergesellschaft, Hannover
Mark Prince
Bergen Assembly: Actually, the Dead Are Not Dead
Various venues
Skye Arundhati Thomas
Grace Ndiritu: The Ark
Bluecoat, Liverpool
Niki Russell
Simon Faithfull: Fathom
The Exchange, Penzance
Europe After The Rain
Newlyn Art Gallery
Martin Holman
And what it became is not what it is now,
Grand Union, Birmingham
Thomas Ellmer
Body Building
Ishara Art Foundation, Dubai
Saira Ansari
Sarah Rapson: Sell The House
Essex Street, New York
Michael Wilson
Reviews
Artists' Books
Ian Whittlesea: On colour...
Tim Dixon
The number seven is central here: seven colours of the spectrum, seven short breaths to start, breathe in for seven seconds, breathe out for seven seconds, breathe in white, breathe out the colour you wish to visualise.
Reviews
Books
Pamela M Lee: The Glen Park Library – A Fairy Tale of Disruption
Maria Walsh
Many writing methods are deployed in the book, assembling contrasting attitudes to knowledge and labour that co-exist in our digital age.
Dave Beech: Art and Postcapitalism – Aesthetic Labour, Automation and Value Production
Jack Smurthwaite
Dave Beech manages to think of art's social relations within the framework of transitioning from capitalism to something else. It is this political and relational aspect of art that Beech does so well to decode
Reviews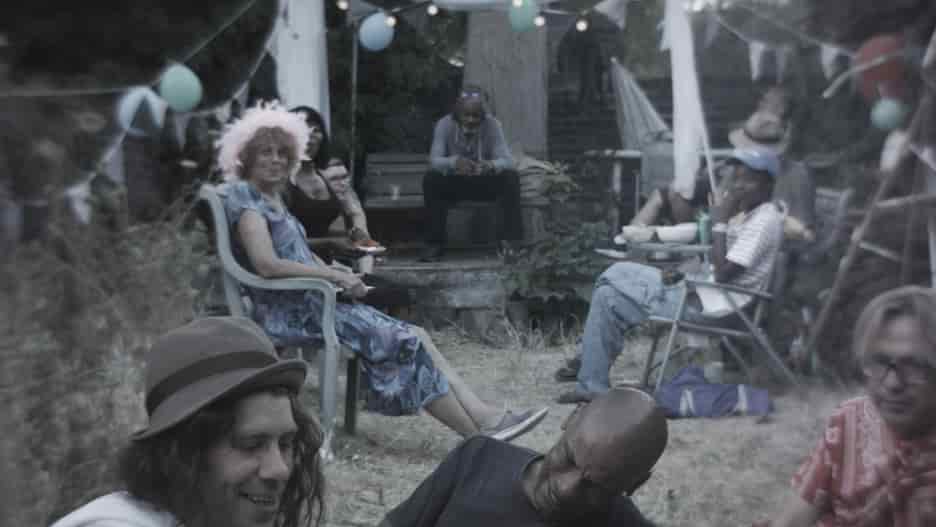 Film
Andrea Luka Zimmerman and Adrian Jackson: Here For Life
Hettie Judah
Who owns the city? To the ten performers participating in Here For Life this question underpins a daily struggle for stability, love and basic rights.
Reviews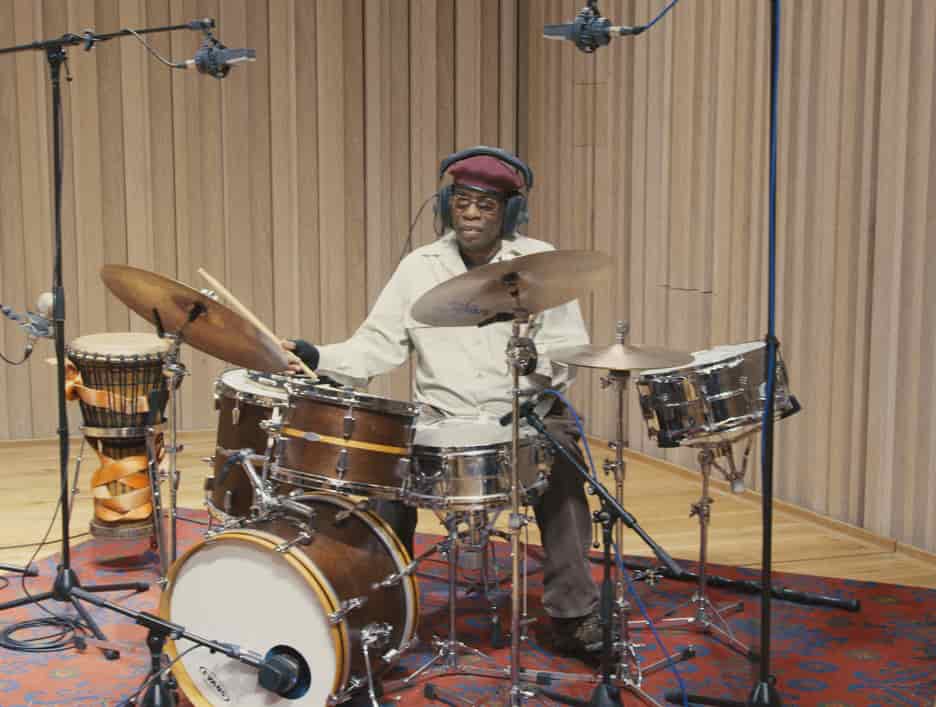 Sound
Eileen Simpson and Ben White
Open Music Archive
Everything I Have is Yours
Bob Dickinson
Eileen Simpson and Ben White's work aims to liberate recorded music from private ownership, enabling it to be reused – free – during a historical period that differs greatly from that in which the originating material was first recorded.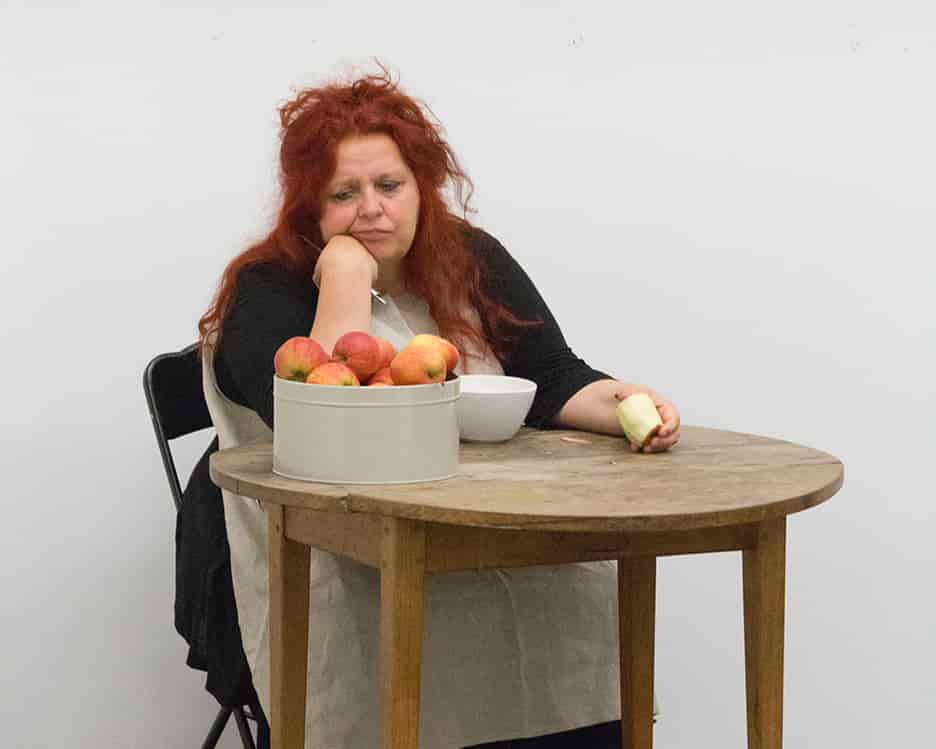 Artlaw
Ways of Working
Collecting Performance Art
Henry Lydiate
There are two key legal and business disciplines that can offer possible ways forward for performance artists and others dealing with performance-related work – if used creatively to serve and meet their needs: contract and intellectual property.
Listings
Events
Calendar
This month's highlights include:
DRAF Evening of Performances Ministry of Sound 7.30pm Thu 3 Oct
Duncan Marquiss performance Platform 7.00pm Fri 4 Oct
Jasmina Cibic performance Cooper Gallery 5.30pm Thu 17 Oct
The updated events and exhibitions calendar can be viewed online.
Exhibitions
Exhibition Listings
Art Monthly's exhibition listings can be viewed online.
Events
The Producers Part II
New Positions on Curating
Tuesday 29 October 5.15pm
Katerina Gregos, curator of the inaugural Riga Biennale
Mirjam Varinidis, curator at Zurich Kunsthalle

This series of public discussions devised by Newcastle University and Art Monthly brings together curators, writers and artists to examine how current exhibition-making strategies have responded to significant changes in the art world. The talks will address issues such as: the fallout of an increasingly globalised art world; the growing significance of the role of collectors; the reshaping of public-sector art economies and the ways in which the development of new technologies has redefined how artworks are made, understood and disseminated.
Venue: Fine Art Lecture Theatre, Newcastle University
Price: Free entry
Audio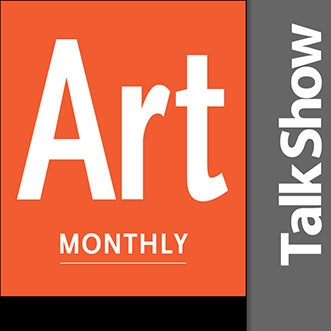 Art Monthly Audio
On the Radio
Art Monthly hosts a talk show to discuss the current issue at 8pm on the second Monday of each month on Resonance 104.4 FM.
Next broadcast: 8pm Monday 14 October

On iTunes
The Art Monthly Talk Show is available as a podcast on iTunes – subscribe for free automatic downloads.
Online
Audio recordings are available in the Events section of the Art Monthly website: www.artmonthly.co.uk/events
Recent additions:
Sep: Jonathan P Watts, Louisa Lee and Laura Harris discuss British art 1976–95, BANK, Jef Cornelis's art documentaries, and pay & conditions in the art world.
Jul: Giulia Smith, Erika Balsom, Vladimir Seput & Conal McStravick discuss the 'Civic Duty' exhibition at Cell Project Space, Lis Rhodes's exhibition at Nottingham Contemporary, Laura Mulvey and Peter Wollen's exhibition at Peltz Gallery, and queerness and gentrification.
Jun: Tom Snow, Maja and Reuben Fowkes & Matthew Bowman discuss activism as art, the 'Southern Constellations' exhibition in Ljubljana and Cory Arcangel's show at Firstsite in Colchester.
Opportunities
Opportunities
Jobs
Assistant Curator
Tate Modern | 30 Sep
www.tate.org.uk
Gallery Intern
Pilar Corrias, London | 1 Oct
Florian Weingrull
Programme Curator
Camden Arts Centre, London | 4 Oct
[email protected]
Head of Education
Freelands Foundation, London | 6 Oct
www.freelandsfoundation.co.uk
Professor
Middlesbrough Institute of Modern Art | 13 Oct
www.tees.ac.uk
Curator of Projects & Exhibitions
Modern Art Oxford | 14 Oct
www.modernartoxford.org.uk
Collection & Exhibitions Manager
The Hepworth Wakefield | 15 Oct
www.hepworthwakefield.org
Senior Exhibitions Registrar
Tate Modern | 22 Oct
www.tate.org.uk
---
Studios
Apply for a Studio
S1 Artspace, Sheffield | Rolling
www.s1artspace.org
---
Competitions/Commissions
VIA Arts Prize
The Embassy of Brazil to the UK | 30 Sep
www.viaartsprize.org
The Hopper Prize
The Hopper Prize | 12 Nov
www.hopperprize.org
Culture Seeds
Mayor of London's Culture for all Londoners | 1 Mar 2020
www.london.gov.uk
Write for Art Worlds
Art Quest | Rolling
www.artquest.org.uk
---
Residencies/Fellowships
Peer Forum
Camden Arts Centre, Horniman Museum, London | 30 Sep, 7 Oct
www.artquest.org.uk
The Other MA (TOMA)
Southend-on-Sea | 30 Sep
www.toma-art.com
Artist in Residence
Kavli Institute for Nanosciences, Delft, Netherlands | 30 Sep
www.kavli.tudelft.nl
The Camargo Foundation Residencies
Cassis, France | 1 Oct
www.camargofoundation.org
Entwined: Rural. Land. Lives. Art.
Visual Arts in Rural Communities, Northumberland | 11 Oct
www.varc.org.uk
Researching the Rural — Women in Agriculture Residency
Berwick Visual Arts & Newcastle University | 15 Oct
www.berwickvisualarts.co.uk
Space Available for Two Residencies
Raven Row, London | 20 Oct
www.ravenrow.org
Artists in Residence Bruntwood Cornwall Buildings
Grand Union & Bruntwood, Birmingham | 25 Oct
www.grand-union.org.uk
ARC Getaways
Stockton Arts Centre | Rolling
www.arconline.co.uk
---
Scholarships/Grants
Small Grants Scheme: In the Making
Mayor of London, Old Oak & Park Royal | 1 Dec 2020
www.london.gov.uk
Step Beyond Travel Grants
European Cultural Foundation | Rolling
www.culturalfoundation.eu
Pollock-Krasner Foundation Grants
Pollock-Krasner Foundation | Rolling
www.pkf.org
---
Exhibiting
Open Call: Exhibition Opportunity
Grand Union, Birmingham | 6 Oct
www.grand-union.org.uk
Imprints of the New Modernist Editing
The Laurence Sterne Trust at Shandy Hall, Coxwold, Yorkshire | 18 Nov
www.newmodernistediting.glasgow.ac.uk
Submissions: Send opportunities to [email protected]
Subscribe
Get Art Monthly
Free sample back issue available online.
Subscribe Now
UK Annual Subscription Direct Debit Special Offer: save £10
Individual: £39+p&p print only / £49+p&p print+digital
Concession: £33+p&p print only / £43+p&p print+digital
www.artmonthly.co.uk/buy
Annual subscription rates (except North America)
Individual: £49+p&p print only / £59+p&p print+digital
Concession: £43+p&p print only / £53+p&p print+digital
Institution: £59+p&p print only
Annual p&p rates
UK: £7
Europe: £20
Rest of World: £30
North America annual subscription rates
Individual: $62+p&p print only / $72+p&p print+digital
Concession: $54+p&p print only / $64+p&p print+digital
Institution: $75+p&p print only
North America annual p&p: $34
Digital-only subscription
Individual, all regions – 3 months: £8.99
Individual, all regions – Annual: £35.99
Institutional, all regions – Annual: from £150
Digital-only subscriptions are available through Exact Editions.
Subscribe online: www.artmonthly.co.uk/buy
By email: [email protected]
Call: +44 (0)20 7240 0389
Advertise
Reach Art Monthly's Audience
Advertise in this newsletter, on the website and in the magazine.
Rates start at only £150.
More info: www.artmonthly.co.uk/advertise
Contact: Matt Hale or Mark Lewis
E: [email protected]
T: +44 (0)20 7240 0389
About this Newsletter