March 2019
March Issue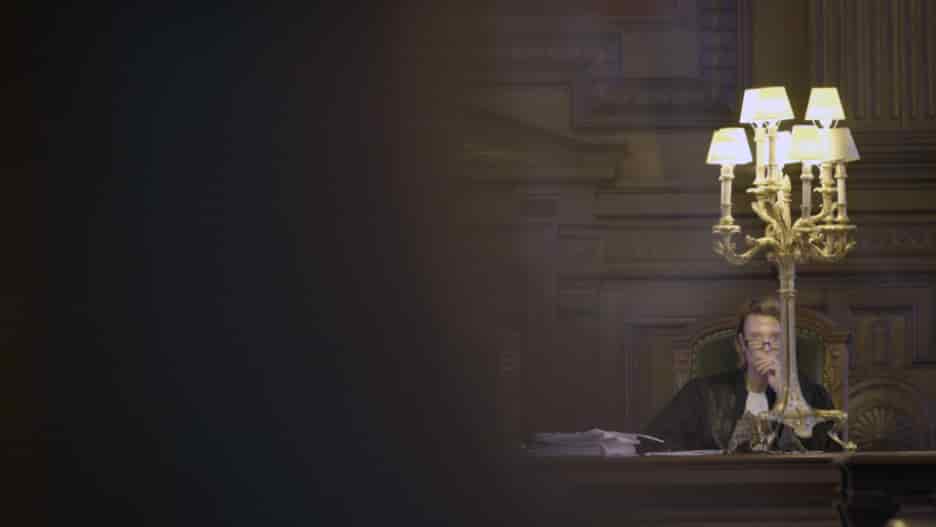 Interview
Lawwoman
Carey Young interviewed by Maria Walsh
The London-based artist talks about law as an artistic medium, asks who has the power to define others, and gives tips on how to avoid security guards.
Could art expose the edges of law or a point where law seems to break down? I'm not a lawbreaker necessarily, but I'm interested in its margins and gaps.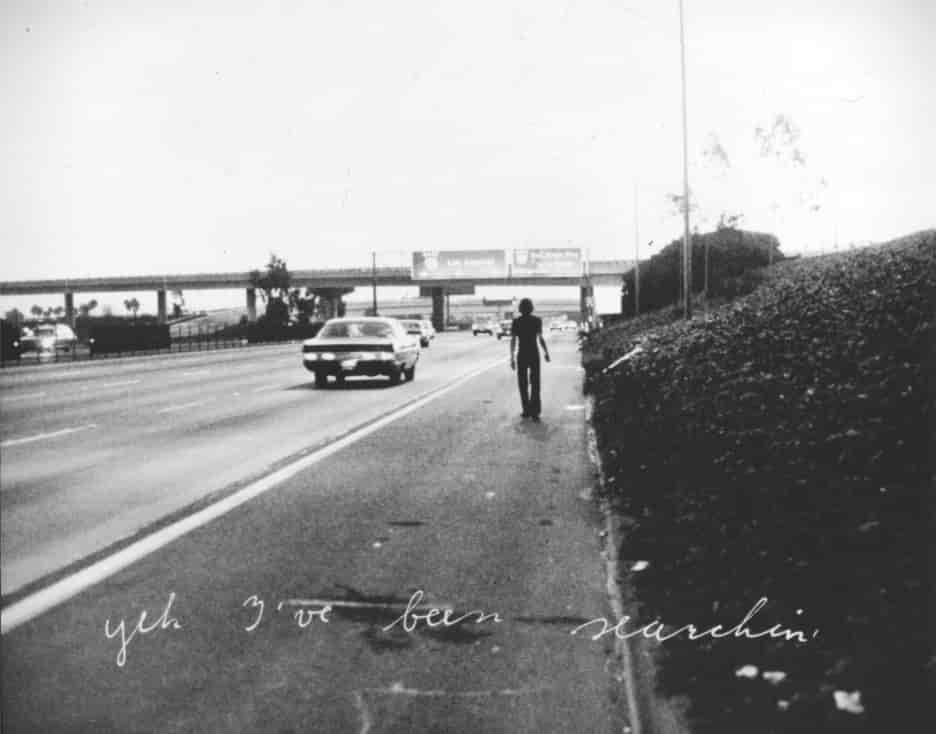 Feature
In Between
Mark Prince explores ideas of space and place in art
Citing works by Lawrence Weiner, Bas Jan Ader and Marcel Broodthaers, and by painters Rene Daniëls and Raoul de Keyser, Prince maps the distances between history and geography, language and image, the real and the virtual.
Given the old antagonism between painting and Conceptual Art, it still needs pointing out that – unlike photography, film and the digital arts – they are the two 'media' best equipped to hold signs, visual and linguistic, at a critical remove, while keeping them in play.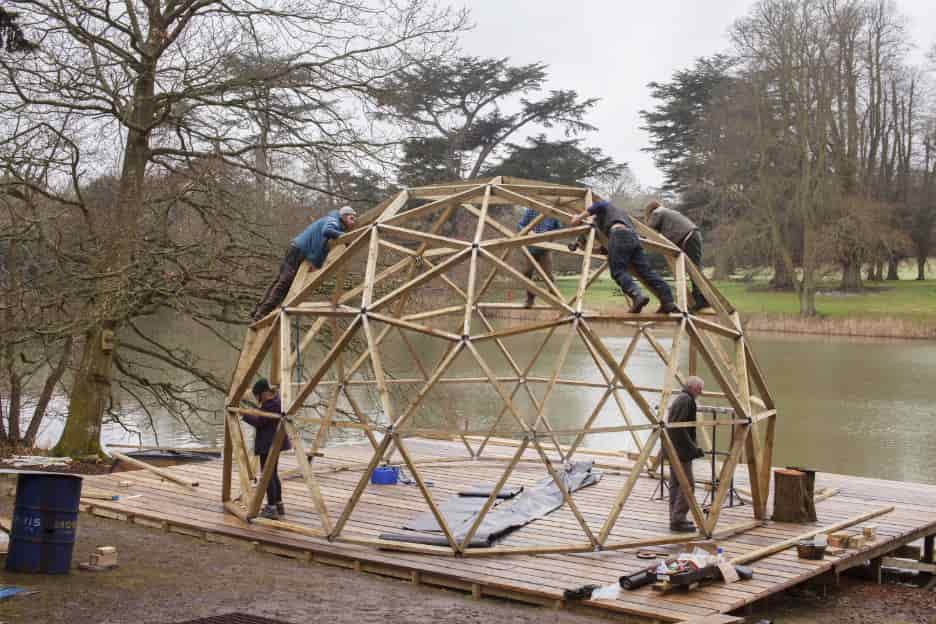 Feature
DIY • DIWO • DIA
Louise Ashcroft celebrates artists taking back control in precarious times
Recent political and economic turmoil has left the art sector straitened, but some artists see this as an opportunity to develop original approaches based on collaboration and support, forming new organisations from alternative art schools to community interest companies – it's time to do it yourself, do it with others, do it anyway.
Many of today's artist projects go a step further than the Occupy movement's deconstruction of traditional politics with achievable, localised goals that respect artists' responsibility to 'keep it complex'.
---
From the Back Catalogue
Group Practice Paul O'Neill on the collective alternative to the romantic cliché of the lone artist, curator and critic
Comment
Editorial
Enough!
Issues around access, representation and authority are to the fore today across old, new and social media, as illustrated by Carey Young's focus on female judges in her recent film Palais de Justice. But while progress on such issues may be more visible in today's networked world, this same hyperconnectivity also makes it painfully clear just how much further there is to go.
'And the best thing about Alexa is that unlike my wife she doesn't answer back.' A slave bot that echoes her master's voice, what's not to like?
Artnotes
Jerwood Impasse
Jerwood Gallery in Hastings has been ordered to return 300 artworks to the Jerwood Foundation after a row over funding; Arnolfini in Bristol is to be a subsidiary of the University of the West of England; Lincoln's Usher Gallery could lose its artworks and become a wedding venue; Hertfordshire County Council is auctioning 160 paintings from its collection; new research shows that only 3% of artists earn enough from their art to live comfortably and a third earn less than £1,000 per year; plus the latest news on galleries, appointments, prizes and more.
Obituaries
Susan Hiller 1940-2019
Richard Grayson
Jonas Mekas 1922-2019
Gilda Williams
Robert Ryman 1930-2019
John Slyce


Exhibitions
We are the people. Who are you?
Edel Assanti, London
David Barrett
Patricia L Boyd: Inter-
Reading International
Jack Smurthwaite
Ghislaine Leung: CONSTITUTION
Chisenhale Gallery, London
Joseph Constable
Christopher Kulendran Thomas: New Eelam – Bristol
Spike Island, Bristol
Lizzie Lloyd
Mark Fell: The Concept of Time is Intrinsically Incoherent
Focal Point Gallery, Southend-on-Sea
Matthew Bowman
Jack West: Last Man Standing
Castor, London
Martin Holman
Daria Martin: Tonight the World
Barbican, London
Amy Budd
The Range
Eastside Projects, Birmingham
Tom Emery
Snow Crash
IMT Gallery, London
Henry Broome
Ravioli Me Away: View from Behind the Futuristic Rose Trellis
Wysing Arts Centre, Cambridge
Niki Russell
Morag Keil: Moarg Kiel
Institute of Contemporary Arts, London
Larne Abse Gogarty
Condo
various venues, London
Paul Carey-Kent
Kochi-Muziris Biennale: Possibilities for a Non-AlienatedLife
various venues
Virginia Whiles
Reviews
Books
Josephine Berry: Art and (Bare) Life – A Biopolitical Inquiry
Daniel Neofetou
Josephine berry ends her book on a resolute, if not quite optimistic, note. She insists that, in the face of its seeming total subsumption, autonomous art's 'wish for what is not willed, for errancy' must still push forward.
Books
Jared Pappas-Kelley: Solvent Form – Art and Destruction
Michael Hampton
Jared pappas-kelley enlists destruction – through fire, theft, disappearance or design – as a critical reagent showing up previously hard-to- discern, internal or 'solvent' characteristics of all artworks.
Film
Circa Projects & Giles Bailey: Festival of the Not
Adam Pugh
Truly an exemplar for equable, non-hierarchical models of organising and programming, the star and shadow is proof of the viability of those models in the face of the 'no alternative' imposed by dominant structures; the 'not' here rather an 'or'.
Reports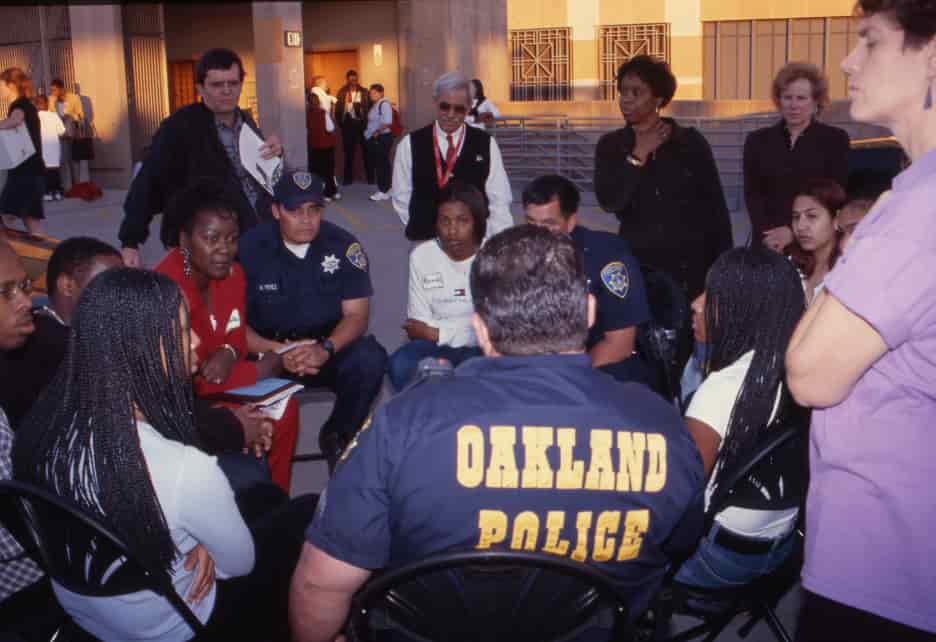 Letter from Houston
Extra-Terrestial Investments
Astrid Korporaal
Houston doesn't exactly have the contemporary arts pilgrimage kudos of New York or LA, but the pioneer space cowboy metaphor of discovery is a powerful one, if it can be directed towards open and ethical curiosity.
Conference
Transmediale
Lauren Velvick
These two instances of bringing the past to bear on current issues emphasised the idea that while technology advances, it is the ways that people relate to and behave towards each other that dominate its application.
Artlaw
Copyright
Digital Regulation
Henry Lydiate
The new rules will correct longstanding weaknesses and flaws in EU copyright laws and their enforcement – across borders – by 'content creators' (including visual artists, film directors, musicians, composers and writers) whose works have been economically exploited by global online platforms without appropriate permission from, or fair payment to, originators.
Listings
Events
Calendar
This month's highlights include:
Daria Martin and Laura Mulvey in conversation Barbican 7.00pm Thu 7 Mar
Essex Book Festival: A Walk Through Canvey Wick with David Blandy Focal Point Gallery 2.00pm Sat 16 Mar
Ravioli Me Away performance Wysing Arts Centre 6.00pm Sat 30 Mar
The updated events and exhibitions calendar can be viewed online.
Exhibitions
Exhibition Listings
Art Monthly's exhibition listings can be viewed online.
Events
The Producers Part II
New Positions on Curating
Tuesday 26 March 5.15pm
Katerina Gregos, curator of the inaugural Riga Biennale
Mirjam Varadinis, curator for contemporary art, Kunsthaus Zürich, and Creative Mediator, Manifesta 12

This series of public discussions devised by Newcastle University and Art Monthly brings together curators, writers and artists to examine how current exhibition-making strategies have responded to significant changes in the art world. The talks will address issues such as: the fallout of an increasingly globalised art world; the growing significance of the role of collectors; the reshaping of public-sector art economies and the ways in which the development of new technologies has redefined how artworks are made, understood and disseminated.
Venue: Fine Art Lecture Theatre, Newcastle University
Price: Free entry
Audio
Art Monthly Audio
On the Radio
Art Monthly hosts a talk show to discuss the current issue at 8pm on the second Monday of each month on Resonance 104.4 FM.
Next broadcast: 8pm Monday 11 March

On iTunes
The Art Monthly Talk Show is available as a podcast on iTunes – subscribe for free automatic downloads.
Online
Audio recordings are available in the Events section of the Art Monthly website: www.artmonthly.co.uk/events
Recent additions:
Feb: Isobel Harbison, Andrew Hibbard, Dominic Johnson & Chris McCormack discuss the work of Josephine Pryde, Ulay and David Raymond Conroy as well as art, activism and AIDS.
Dec: Larne Abse Gogarty, Lizzie Homersham, Morgan Quaintance & Jack Smurthwaite discuss Flo Brooks's show at Project Native Informant, the 'Before Projection' exhibition of video sculpture at SculptureCenter, the Bow Gamelan Ensemble presentation at Cooper Gallery and the writing of Mark Fisher.
Nov: Alex Fletcher, George Vasey & Maria Walsh discuss Manifesta 12, the art scene in Kampala and the work of video artist Lucy Beech.
Opportunities
Opportunities
Jobs
Festival Manager
A senior position at the UK's leading festival for new cinema and artists' moving image.
Berwick Film & Media Arts Festival | 28 Mar
www.bfmaf.org
Programme Director MA in Art Logistics
Sotheby's, London | 8 Mar
[email protected]
Director of Public Programmes
Cubitt, London | 10 Mar
www.cubittartists.org.uk
Art Publisher
Southbank Centre, London | 10 Mar
www.southbankcentre.co.uk
Head of Development
Modern Art Oxford | 11 Mar
www.modernartoxford.org.uk
Gallery Assistant
Hauser & Wirth, London | 15 Mar
www.hauserwirth.com
Lecturer in Fine Art
De Montfort University, Leicester | 18 Mar
www.dmuhub.dmu.ac.uk
Curator: Talks & Events
Photographer's Gallery, London | 18 Mar
www.thephotographersgallery.org.uk
Lecturer in History of Art
Courtauld Institute of Art, London | 24 Mar
www.jobs.courtauld.ac.uk
Curatorial Traineeship
Barbican Centre & Iniva, London | 25 Mar
www.cityoflondon.gov.uk
---
Competitions/Commissions
STARTS Prize 2019
Ars Electronica, Linz, Austria | 1 Mar
www.starts-prize.aec.at
Elysian Residences: Public Art Competition
Elysian Residences, London | 15 Mar
www.elysianresidences.com
Public Art Commission
Reading University | 22 Mar
www.reading.ac.uk
Mark Tanner Sculpture Award
Standpoint, London | 31 Mar
www.standpointlondon.co.uk
New Technological Art Award
Ghent, Belgium | 31 Mar
www.ntaa.be
Open Contemporary Young Artist Award
The Biscuit Factory Gallery, Newcastle | 31 Mar
www.thebiscuitfactory.com
International competition for artists
YICCA, Italy | 3 Apr
www.yicca.org
Jerwood/FVU Awards 2020: Hindsight
Jerwood Arts & FVU Film and Video Umbrella | 8 Apr
www.jerwoodfvuawards.com
The Lumen Prize for art & technology
Lumen Art Projects, Brecon, Wales | 3 May
www.lumenprize.com
John Ruskin Prize
The Big Draw, London | 12 May
www.ruskinprize.co.uk
Write for Art Worlds
Artquest, London | Rolling
www.artquest.org.uk
---
Residencies/Fellowships
Constellations — Artist development programme
UP Projects & Flat Time House, London | 3 Mar
www.upprojects.com
Artists' Residencies Programme
Elan Valley, Wales | 29 Mar
www.elanvalley.org.uk
CAMPUS
Nottingham Contemporary | 31 Mar
www.nottinghamcontemporary.org
ARC Getaways
Stockton Arts Centre | Rolling
www.arconline.co.uk
Black Artists Development Programme
Slate & HOME, Manchester | Rolling
www.homemcr.org
---
Scholarships/Grants
London Borough of Culture Fellowship Funding
Waltham Forest, London | 4 Mar
www.wfculture19.co.uk
Jerwood Bursaries
Jerwood Arts, London | 4 Mar
www.jerwoodarts.org
British School at Rome Scholarships
British School at Rome | 8 Mar
www.bsr.ac.uk
Step Beyond Travel Grants
European Cultural Foundation, Amsterdam, The Netherlands | Rolling
www.culturalfoundation.eu
Pollock-Krasner Foundation Grants
Pollock-Krasner Foundation, New York, USA | Rolling
www.pkf.org
---
Exhibiting
Call for Entries
Berwick Film & Media Arts Festival | 5 Apr
www.bfmaf.org
Open 21 – Call for submissions
MOSTYN, Llandudno, Wales | 4 Mar
www.mostyn.org
Artwork created in response to a disability-centred theme
Shape Arts, Nunnery Gallery, Bow Arts, London | 15 Apr
www.shapearts.org.uk
Submissions: Send opportunities to [email protected]
Subscribe
Get Art Monthly
Free sample back issue available online.
Subscribe Now
UK Direct Debit Special Offer: save £10
UK Individual annual subscription: £39 print / £49 print + digital
UK Concession annual subscription: £33 print / £43 print + digital
www.artmonthly.co.uk/buy
Standard annual subscription rates:
UK Individual: £49 print / £59 print + digital
UK Concession: £39 print / £49 print + digital
UK Institution: £59 print

Europe Individual: £62 print / £72 print + digital
Europe Concession: £49 print / £59 print + digital
Europe Institution: £79 print

North America Individual: $89 print / $99 print + digital
North America Concession: $79 print / $89 print + digital
North America Institution: $109 print

Rest of World Individual: £79 print / £89 print + digital
Rest of World Student: £69 print / £79 print + digital
Rest of World Institution: £89 print
Digital-only subscription:
Individual, all regions – 3 months: £8.99
Individual, all regions – Annual: £35.99
Institutional, all regions – Annual: from £150
Digital-only subscriptions are available through Exact Editions.
Subscribe online: www.artmonthly.co.uk/buy
By email: [email protected]
Call: +44 (0)20 7240 0389
Advertise
Reach Art Monthly's Audience
Advertise in this newsletter, on the website and in the magazine.
Rates start at only £150.
More info: www.artmonthly.co.uk/advertise
Contact: Matt Hale or Mark Lewis
E: [email protected]
T: +44 (0)20 7240 0389
About this Newsletter