November 2018
November Issue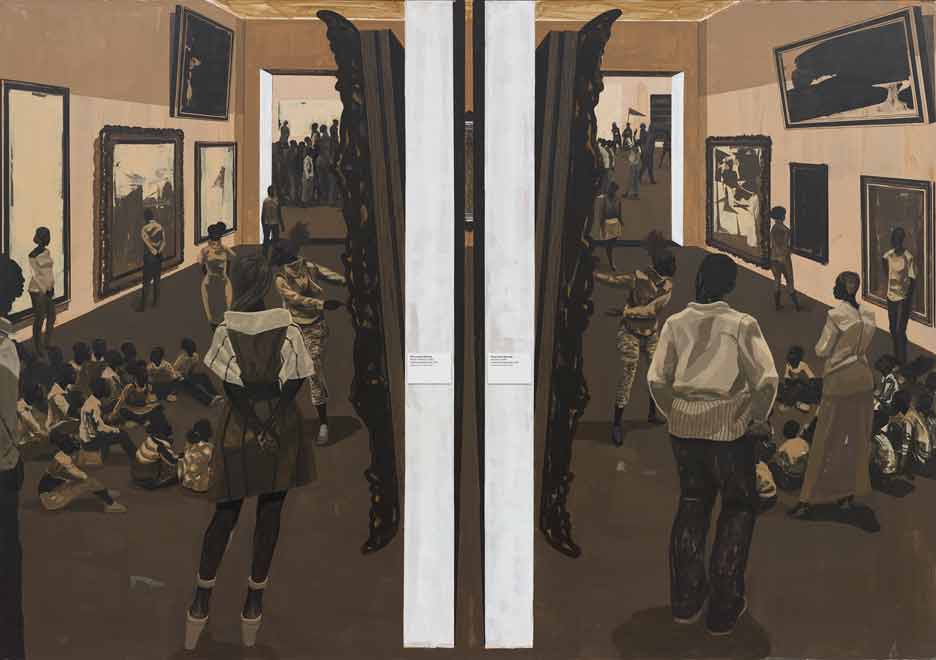 Interview
Check It Out
Kerry James Marshall interviewed by Larne Abse Gogarty
Alabama-born, Chicago-based artist Kerry James Marshall believes that you have to work with the history you start out with before you can change it, but first you need to know everything you can about everything.
In a democratic sense, there is a notion of equality and fairness which sets the bar as if we should all be interested in the same things for the same kind of reasons, but that's just not realistic. So because I don't have another art history to begin from, I begin from what was introduced to me when I started out. That's all I have.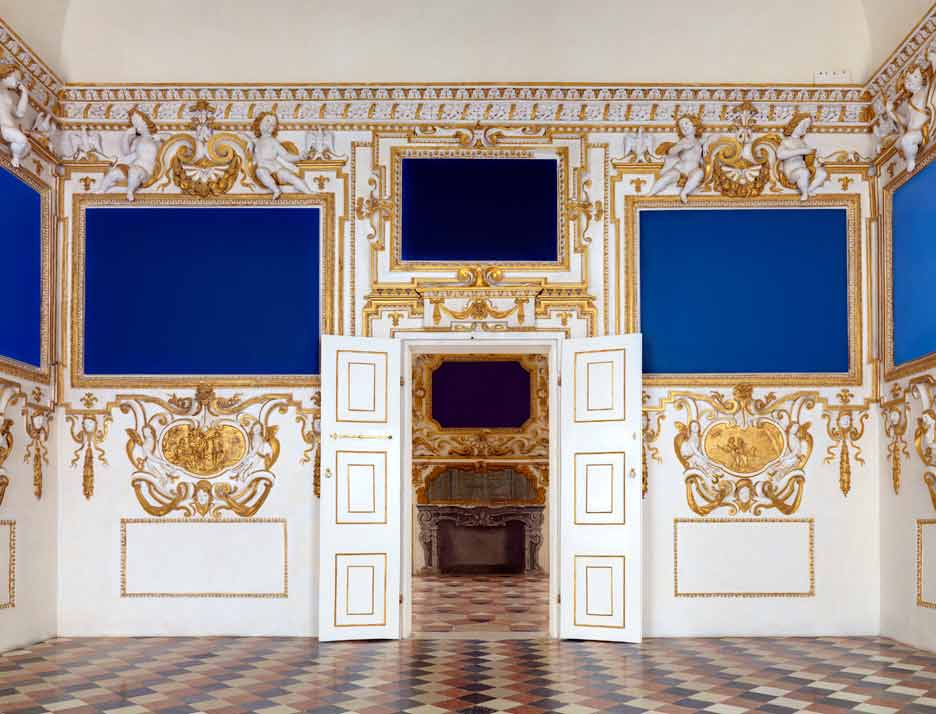 Feature
The Collector
The role of the collector is too often confused with that of the investor, argues Mark Prince
Taking a cue from the collector Count Panza and artists Sol LeWitt, Jorge Pardo and Lawrence Weiner, in the face of the ever-growing investment market for contemporary art, is it possible for artists to have a healthier relationship with the market?
I can't think of a more generous rebuttal of the kind of contemporary art which sells itself on the basis of its disapproval of commerce than Jorge Pardo's experimental promiscuousness with the world of the collector.
---
From the Back Catalogue
The Contract Seth Siegelaub interviewed by John Slyce Part 2
Comment
Editorial
Not in My Name
Last month's so-called People's Vote march drew an impressive 670,000 campaigners to the streets of London, but then the 2003 Stop the War march boasted a larger attendence yet it didn't stop the bombs from falling only a month later. So if mass demonstrations don't work, isn't it time that Parliament took some responsibility for the mess, and the breaching by Brexiters of campaign financing laws (not to mention outside interference in the process itself), by voiding the referendum result?
One of the unforeseen legacies of referendums is that, unlike elections, they create wounds that don't heal; whereas it is possible to change governments every five years or so through the ballot, a referendum sticks.
Artnotes
Undignified
The Natural History Museum faces protests over a reception for the Saudi Arabian embassy in the wake of the reported assassination of journalist Jamal Khashoggi; the British Museum launches a series of talks attempting to counter alternative histories presented by Alice Procter's Uncomfortable Art Tours; international museum curators continue to be sacked or resign in controversial circumstances; BBZ London protest the work of Luke Willis Thompson at the Turner Prize; plus the latest news on galleries, appointments, prizes and more.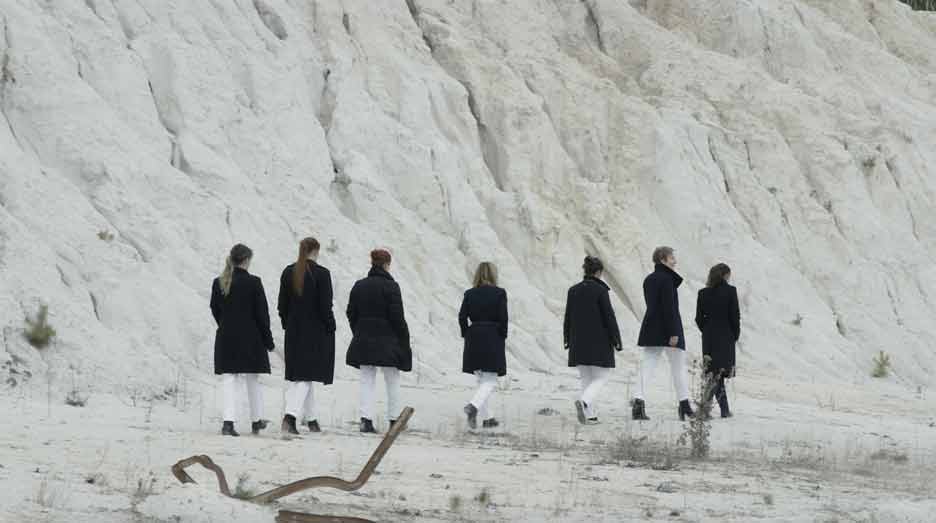 Profile
Lucy Beech
The Hull-born, Berlin-based artist blends documentary and fiction in films which explore all-women contexts from funeral care to fertility tourism.
The film Cannibals lays bare how feminist demands for equality and autonomy in economic and social life are currently marketed as personal lifestyle choices that enmesh individual dis-ease in a cycle of reward and punishment.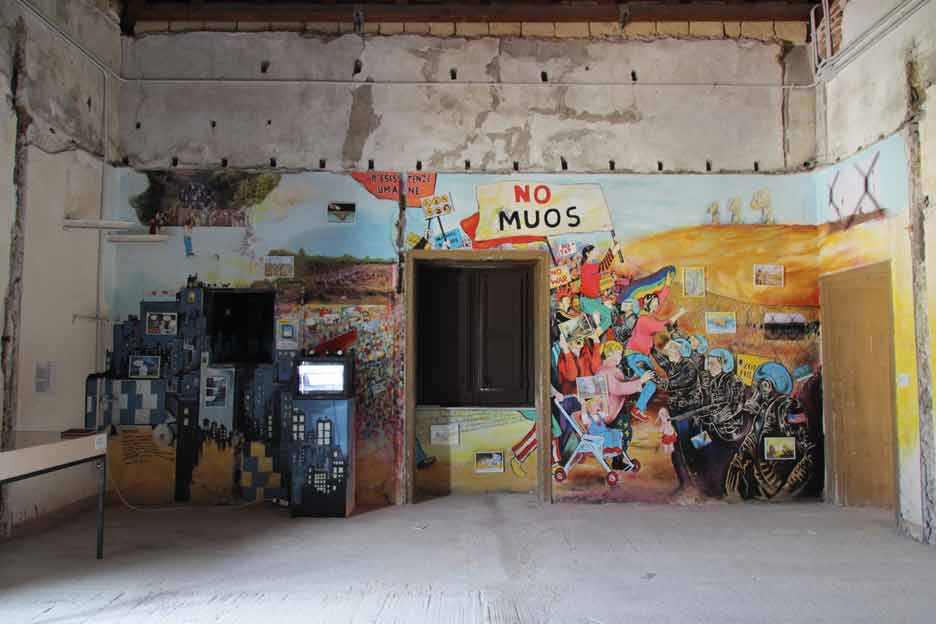 Exhibitions
Manifesta 12: The Planetary Garden – Cultivating Coexistence
various venues, Palermo
Alex Fletcher
Taus Makhacheva: Baida
narrative projects, London
Marcus Verhagen
Raqs Media Collective: Not Yet At Ease
Firstsite, Colchester
Matthew Bowman
Liquid Crystal Display
Site Gallery, Sheffield
Lara Eggleton
Tania Kovats: Troubled Waters
Phoenix, Exeter
Martin Holman
Knock Knock: Humour in Contemporary Art
South London Gallery, London
Martin Herbert
Amy Sillman: Landline
Camden Arts Centre, London
Cherry Smyth
Senga Nengudi
Henry Moore Institute, Leeds
Amy Budd
Survey
Jerwood Space, London
Visions in the Nunnery
Nunnery Gallery, London
Paul Carey-Kent
Marcia Farquhar: Difficuλt
CGP London: The Gallery and Dilston Grove
Dominic Johnson
Dan Graham: Rock 'n' Roll
Rodney Graham: Central Questions of Philosophy
Lisson Gallery, London
Brian Hatton
Reviews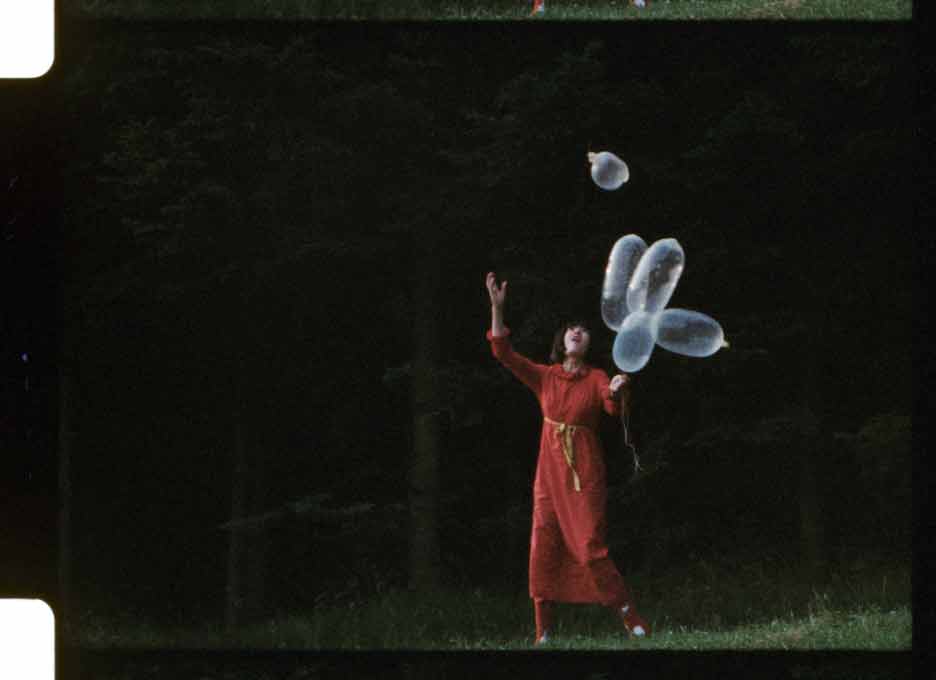 Film
Berwick Film and Media Art Festival
Elena Gorfinkel
Across diverse offerings, the pleasure of the programming at BFMAF lies in its embrace of the feral and the heretical, the intimate and the insurrectionary.
Experimenta
Adam Pugh
It is clear that the London Film Festival doesn't fully know the considerable value Experimenta represents, and it seems to dangle by a thread.
Reviews
Books
Regeneration Songs: Sounds of Investment and Loss from East London
Chris Fite-Wassilak
Although the book has a 'Fighting Back' section, it's limited in what it actually proposes.
Reports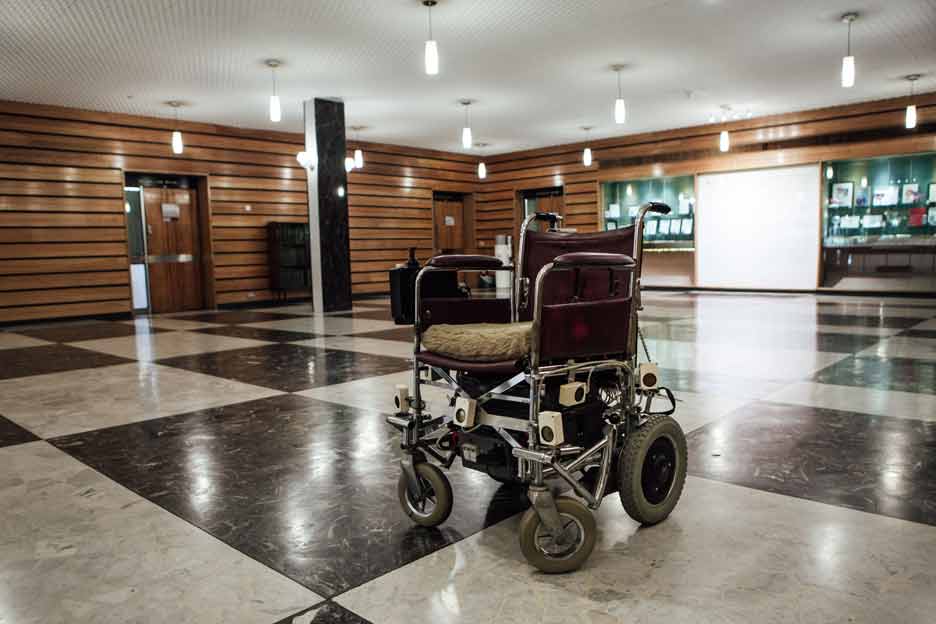 The Atlantic Project
After the Future
Rosalind Hayes
It is a shame that Donald Rodney's earlier piece Visceral Canker, 1990, a radical critique of Britain's first slave trader and celebrated plymouthian, John Hawkins, went unmentioned considering its local connection.
Reports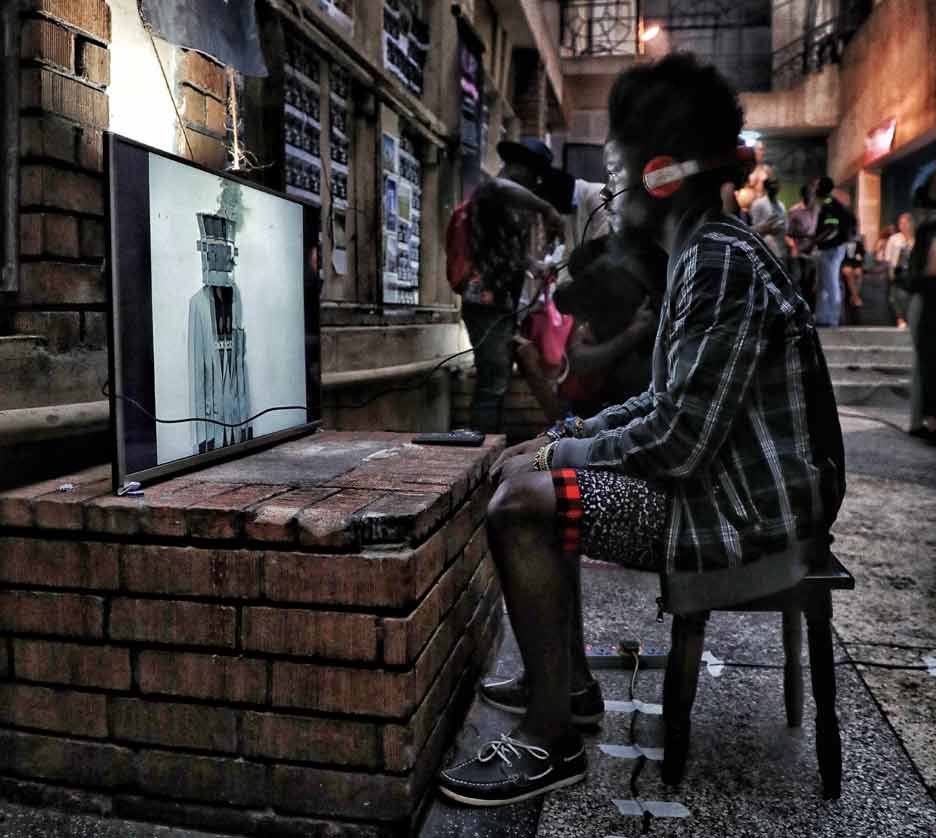 Letter from Kampala
Afriart
George Vasey
Bobi Wine hopes to replace the current autocratic president Yoweri Museveni and, as the self-proclaimed 'ghetto president', he has galvanised a disenfranchised younger generation. Around 77% of Uganda's population is under 30 and there is a call for imminent and much-needed change.
Reports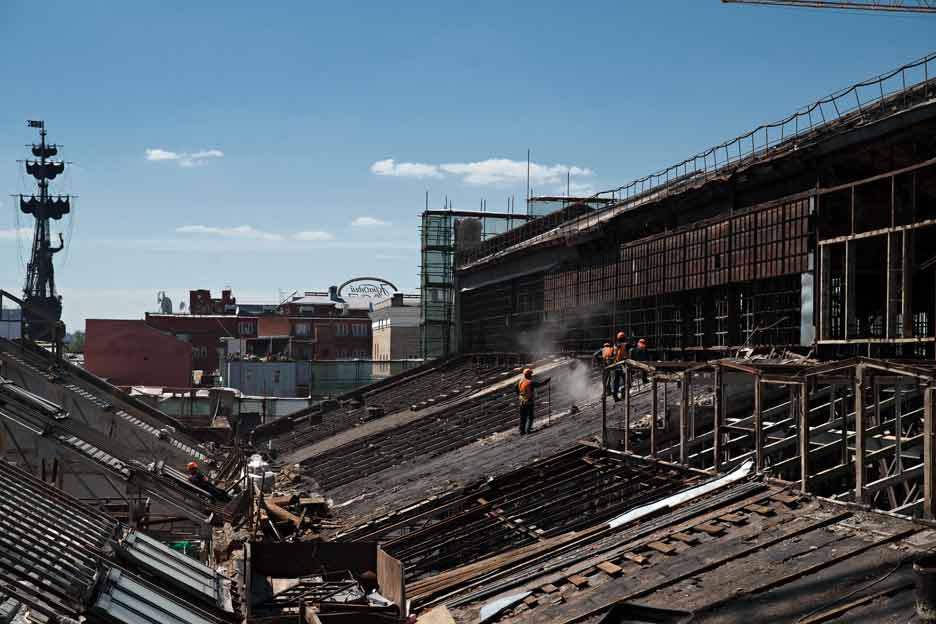 Letter from Moscow
Power Station
Jennifer Thatcher
Moscow's cultural institutions are excavating and augmenting their collections to tell a more expansive account of Russia's 20th-century history, one that, as with the Tretyakov and the Muzeon Park of Arts, includes socialist realist as well as avant-garde and 'unofficial' art like Ilya Kabakov's.
Reports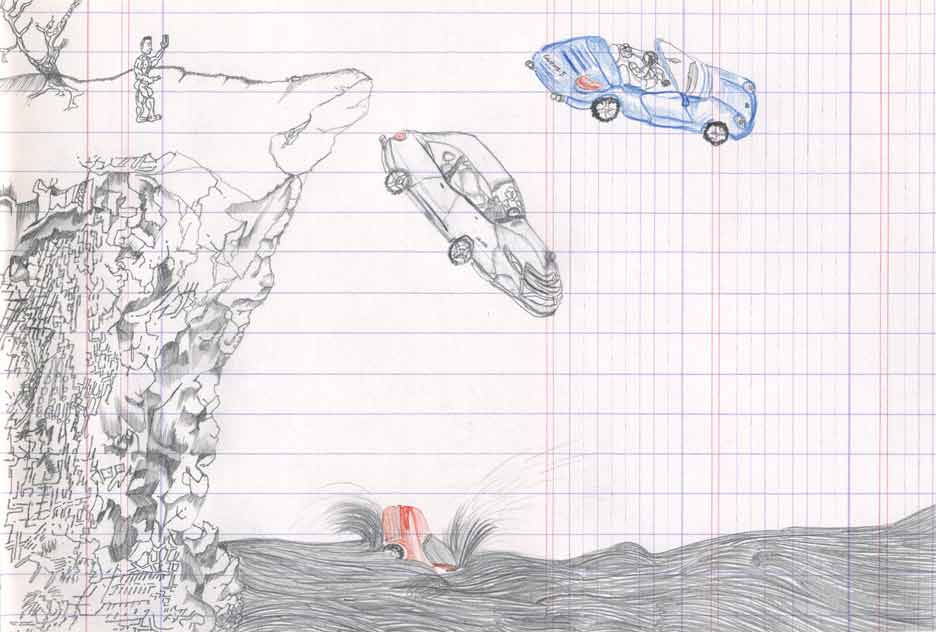 Letter from Berlin
Containerisation
Alexandra Symons Sutcliffe
In an adjacent hanger and outside the disused terminal is a more clearly controversial and troubling architecture of impermanence, the refugee camp where asylum seekers arriving in Berlin have been housed on a rotating basis since 2015.
Reports
Conference
Steirischer Herbst: Our Little Fascisms
Skye Arundhati Thomas
The bin, shaped like the recycling bins that urge us to throw in old clothes or used batteries, asks for old Nazi memorabilia instead.
Artlaw
Ways of Working
Love & Money
Henry Lydiate
There has been an unprecedented amount of media coverage of Banksy's shredding of Girl with Balloon, 2006, since the incident took place at Sotheby's London's evening sale of contemporary art on 5 October 2018. But none of this has addressed a central issue: artists' rights after there has been a transfer of ownership.
Listings
Events
Calendar
This month's highlights include:
Uriel Orlow performance Grand Union 6.00pm Thu 8 Nov
Seminar on artist-run spaces Eastside Projects 10.30am Fri 9 Nov
Steven Claydon talk Reading International 6.00pm Wed 28 Nov
The updated events and exhibitions calendar can be viewed online.
Exhibitions
Exhibition Listings
Art Monthly's exhibition listings can be viewed online.
Prize
Michael O'Pray Prize 2018
Read the winning entry online now
Bank – Basement – Becker
Adam Hines-Green on the expression of horror through both fiction and reality in the LA video art of Julie Becker
The Michael O'Pray Prize is a Film and Video Umbrella initiative, in partnership with Art Monthly. Supported by University of East London and Arts Council England.
Events
The Producers Part II
New Positions on Curating
Tuesday 4 December 5.15pm
Sally Tallant, director, Liverpool Biennial
Mirjam Varadinis, curator for contemporary art, Kunsthaus Zürich, and Creative Mediator, Manifesta 12

This series of public discussions devised by Newcastle University and Art Monthly brings together curators, writers and artists to examine how current exhibition-making strategies have responded to significant changes in the art world. The talks will address issues such as: the fallout of an increasingly globalised art world; the growing significance of the role of collectors; the reshaping of public-sector art economies and the ways in which the development of new technologies has redefined how artworks are made, understood and disseminated.
Venue: Fine Art Lecture Theatre, Newcastle University
Price: Free entry
Audio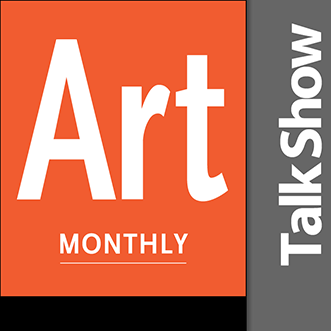 Art Monthly Audio
On the Radio
Art Monthly hosts a talk show to discuss the current issue at 8pm on the second Monday of each month on Resonance 104.4 FM.
Next broadcast: 8pm Monday 12 November

On iTunes
The Art Monthly Talk Show is available as a podcast on iTunes – subscribe for free automatic downloads.
Online
Audio recordings are available in the Events section of the Art Monthly website: www.artmonthly.co.uk/events
Recent additions:
Opportunities
Opportunities
Jobs
Front of House Supervisor
A full-time, 12 month fixed term contract, starting January 2019. An entry level job for graduates wishing to pursue a career in non-profit contemporary visual arts.
Gasworks | 19 Nov
www.gasworks.org.uk
Chair and Vice Chair of the Board of Trustees
CFCCA, Manchester | 2 Nov
www.cfcca.org.uk
Project Manager
Arts Council England, London, Birmingham & Manchester | 4 Nov
www.artsjobs.org.uk
Lead Technician
The Edge, University of Bath | 11 Nov
www.edgearts.org
Press and Archive Internship
Thomas Dane Gallery, London | 11 Nov
[email protected]
Head of Programme (Engagement and Learning)
John Hansard Gallery, Southampton | 12 Nov
www.jhg.art
Development and Research Assistant
SPACE, London | 12 Nov
www.spacestudios.org.uk
Technician Traineeship
Scottish Sculpture Workshop, Aberdeenshire | 15 Nov
www.ssw.org.uk
Studio Manager
Apiary Studios, London | 15 Nov
[email protected]
Community Projects Producer
New Art Exchange, Nottingham | 15 Nov
www.nae.org.uk
Exhibition Programme Manager
DKUK, London | 16 Nov
[email protected]
Deputy Director
Yorkshire Sculpture Park | 17 Nov
www.ysp.org.uk
Communications Manager
Film and Video Umbrella, London | 19 Nov
www.fvu.co.uk
Gallery Intern
Pilar Corrias, London | 20 Nov
[email protected]
Gallery Curator
Glynn Vivian, Swansea | 23 Nov
www.swansea.gov.uk
Production Manager
Sharjah Performing Arts Academy, Sharjah, UAE | 25 Nov
[email protected]
Lecturer in Contemporary Art, Sculpture
Australian National University, Canberra | 2 Dec
http://internaljobs.anu.edu.au
Professor of Art History and Curatorship
Australian National University, Canberra | 2 Dec
http://internaljobs.anu.edu.au
Assistant Arts Professor (New Media and Photography)
New York University, USA | 1 Dec
https://apply.interfolio.com/53660
---
Competitions/Commissions
Jerwood/Photoworks Awards
Two artists will each receive £10,000, access to a £5,000 production fund to create new works for a national touring exhibition, along with mentoring support.
Jerwood Charitable Foundation and Photoworks | 5pm 5 Nov
www.jerwoodvisualarts.org
Arte Laguna Prize
Arte Laguna | 27 Nov
www.artelagunaprize.com
Production Funding
FLAMIN Productions | 3 Dec
www.flamin.filmlondon.org.uk
Write for Art Worlds
Art Quest | Rolling
www.artquest.org.uk
---
Residencies/Fellowships
Archives Research Residency
Robert Rauschenberg Foundation, New York | 2 Nov
www.rauschenbergfoundation.org
Art/Work Residency
Block 336 & Finnish Institute, London | 12 Nov
www.block336.com
Funded Residency
SVA Art Practice, New York City | 26 Nov
www.artpractice.sva.edu
Stuart Hall Library Residency
Iniva & Stuart Hall Library, London | 30 Nov
www.stuarthallfoundation.org
Digital Media Residencies
European Media Artists in Residence Exchange | 3 Dec
www.call.emare.eu
London Borough of Culture 2019 Residency
Waltham Forest, London | 7 Dec
www.walthamforest.gov.uk
Henry L and Natalie E Freund Teaching Fellowship
Sam Fox School of Design & Visual Arts, Washington University, USA | 18 Jan 2019
www.samfoxschool.slideroom.com
ARC Getaways
Stockton Arts Centre | Rolling
www.arconline.co.uk
---
Scholarships/Grants
The Robert H. N. Ho Family Foundation Greater China Research Grant
Asia Art Archive, Hong Kong | 18 Nov
www.aaa.org.hk
The Rome Scholarship 2019
The Royal Society of British Artists, London | 31 Jan 2019
www.royalsocietyofbritishartists.org.uk
Step Beyond Travel Grants
European Cultural Foundation | Rolling
www.culturalfoundation.eu
Pollock-Krasner Foundation Grants
Pollock-Krasner Foundation | Rolling
www.pkf.org
---
Studios
Studio Open Call for London-Based artist
Gasworks is looking for a London-based artist to take up tenancy in one of its studio spaces and join its community of artists. Lease period: 5 years, from January 2019.
Gasworks | 21 Nov
www.gasworks.org.uk
---
Exhibiting
Call for Sculptural Works: Play
Air Gallery, Altrincham | 1 Nov
www.airgallery.space
Sculpture in the City
London | 16 Nov
www.sculptureinthecity.org.uk
Call for Digital Art
Electronic Language International Festival | 30 Nov
www.file.org.br
Submissions: Send opportunities to [email protected]
Subscribe
Get Art Monthly
Free sample back issue available online.
Subscribe Now
UK Direct Debit Special Offer: save £10
UK Individual annual subscription: £39 print / £49 print + digital
UK Concession annual subscription: £33 print / £43 print + digital
www.artmonthly.co.uk/buy
Standard annual subscription rates:
UK Individual: £49 print / £59 print + digital
UK Concession: £39 print / £49 print + digital
UK Institution: £59 print

Europe Individual: £62 print / £72 print + digital
Europe Concession: £49 print / £59 print + digital
Europe Institution: £79 print

North America Individual: $89 print / $99 print + digital
North America Concession: $79 print / $89 print + digital
North America Institution: $109 print

Rest of World Individual: £79 print / £89 print + digital
Rest of World Student: £69 print / £79 print + digital
Rest of World Institution: £89 print
Digital-only subscription:
Individual, all regions – 3 months: £12
Individual, all regions – Annual: £39
Institutional, all regions – Annual: £150
Digital-only subscriptions are available through Exact Editions.
Subscribe online: www.artmonthly.co.uk/buy
By email: [email protected]
Call: +44 (0)20 7240 0389
Advertise
Reach Art Monthly's Audience
Advertise in this newsletter, on the website and in the magazine.
Rates start at only £150.
More info: www.artmonthly.co.uk/advertise
Contact: Matt Hale or Mark Lewis
E: [email protected]
T: +44 (0)20 7240 0389
About this Newsletter