Jul-Aug 2018
July-August Issue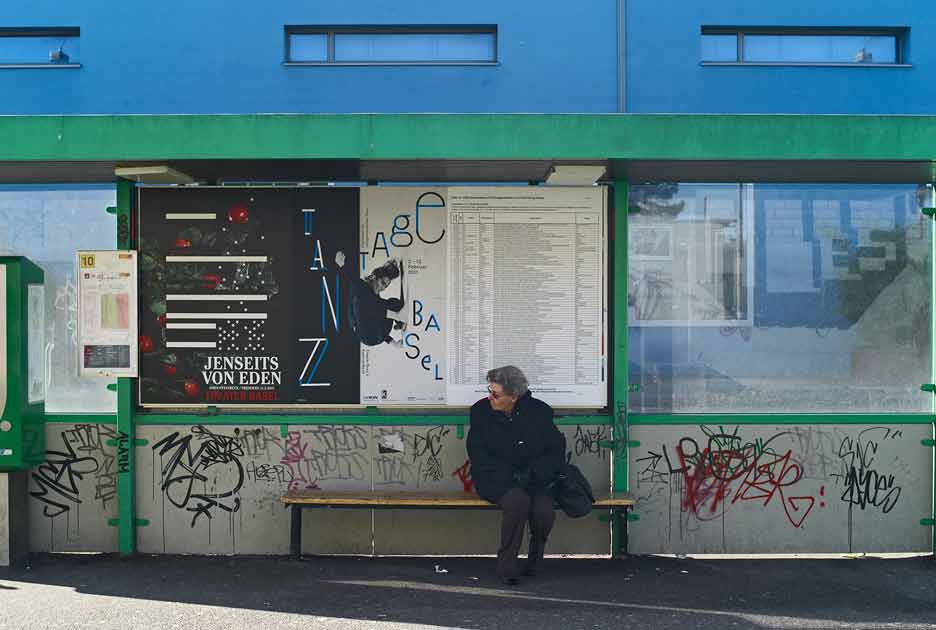 Interview
The List
Banu Cennetoglu interviewed by Alexander Massouras
The Istanbul-based artist discusses the politics of memory, the importance of visibility and the impossibility of representation.
The List can be in their life at least for a limited period of time – on the street, while waiting for the bus or with the morning coffee reading the morning paper. I refused to put it in art spaces. I wanted the interaction to be as un-negotiated an encounter as possible, but within a negotiated space – public spaces such as billboards, transport networks, newspapers.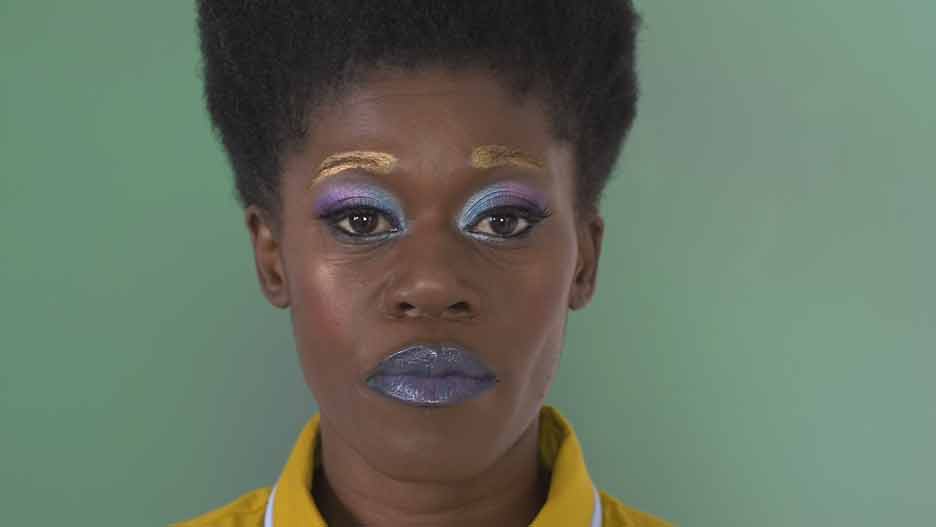 Feature
Health v Wealth
In the face of increasing privatisation in the UK Giulia Smith discusses the politics of health
Drawing on examples by artists and activists from Ilona Sagar and Johanna Hedva to Oreet Ashery, Simone Leigh and Alice Brooke, she looks at alternative practices and approaches to health issues.
There is no reason to disagree with the rationale, cited on ACE's website, that 'good health and wellbeing are reliant on all kinds of factors, not just physical, but also psychological and social', meaning that art has a big role to play in the wellbeing of communities. What is disturbing, however, is that artists and cultural institutions are being encouraged to step in where the state is withdrawing.
---
From the Back Catalogue
Foreign Bodies Francis Frascina on Brexit, the body and the workings of the state
Comment
Editorial
Floating Ideas
London's bodies of water have long played host to interventions by artists of various stripes, but Christo and Jean-Claude's Mastaba – docked in Hyde Park's Serpentine lake – should be considered an object lesson, not in form, but in artistic independence from state or other interference.
'I devised a giant copper ball which could be placed in the river, and which would rise and fall with the tide like the plumbing in a toilet.'
Letters
Other Follies
Michael Hampton responds to Lara Eggleton's feature on artists' architectural follies, and Lara Eggleton replies.

Artnotes
Glasgow Déjà Vu
Glasgow School of Art has suffered a second devastating fire in four years; annual figures for arts GCSE registrations reveal an accelerating decline; the UK government is to use the remnants of its Northern Cultural Regeneration Fund for an instrumentalist social-investment fund for creative projects; the EU plans to increase its arts funding; plus the latest news on galleries, appointments, prizes and more.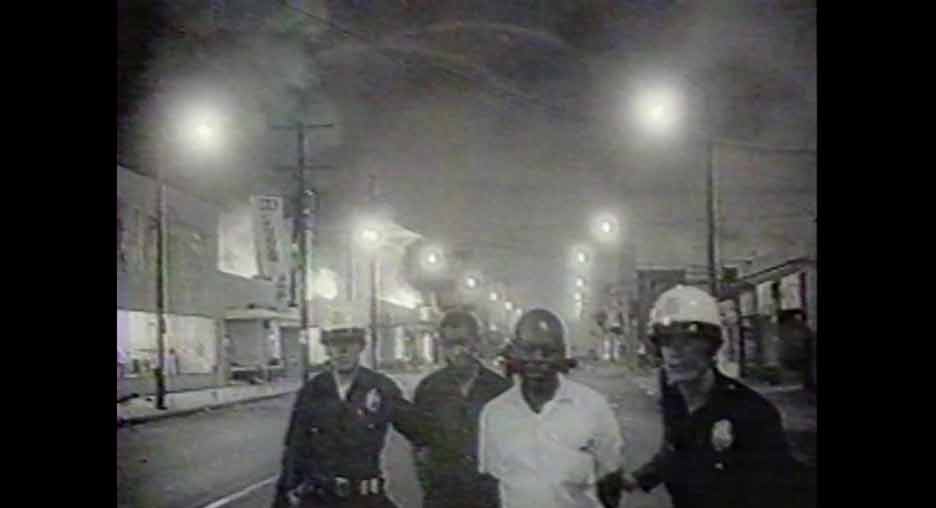 Exhibitions
Martha Rosler and Hito Steyerl: War Games
Kunstmuseum Basel
Stephanie Schwartz
10th Berlin Biennale: We Don't Need Another Hero
various venues
Chris Clarke
Giuseppe Penone: A Tree in the Wood
Yorkshire Sculpture Park, West Bretton
Virginia Whiles
At Altitude
Towner Gallery, Eastbourne
Paul Carey-Kent
Whitstable Biennale: Swimming Home
various venues
Ellen Mara De Wachter
Danielle Dean and Jeanine Oleson: Landed
Cubitt, London
Lauren Velvick
Meriem Bennani: Siham & Hafida
Stanley Picker Gallery, Kingston-Upon-Thames
Dan Ward
Eve Fowler: what a slight. what a sound. what a universal shudder.
Dundee Contemporary Arts
Catherine Spencer
Received Dissent: An American Mail Art Project
Graves Gallery, Sheffield
David Briers
Jennet Thomas: Animal Condensed >> Animal Expanded
Tintype, London
Maria Walsh
Günther Förg: A Fragile Beauty
Stedelijk Museum, Amsterdam
Mark Prince
Art and China after 1989: Theatre of the World
Guggenheim Bilbao
David Trigg
Reviews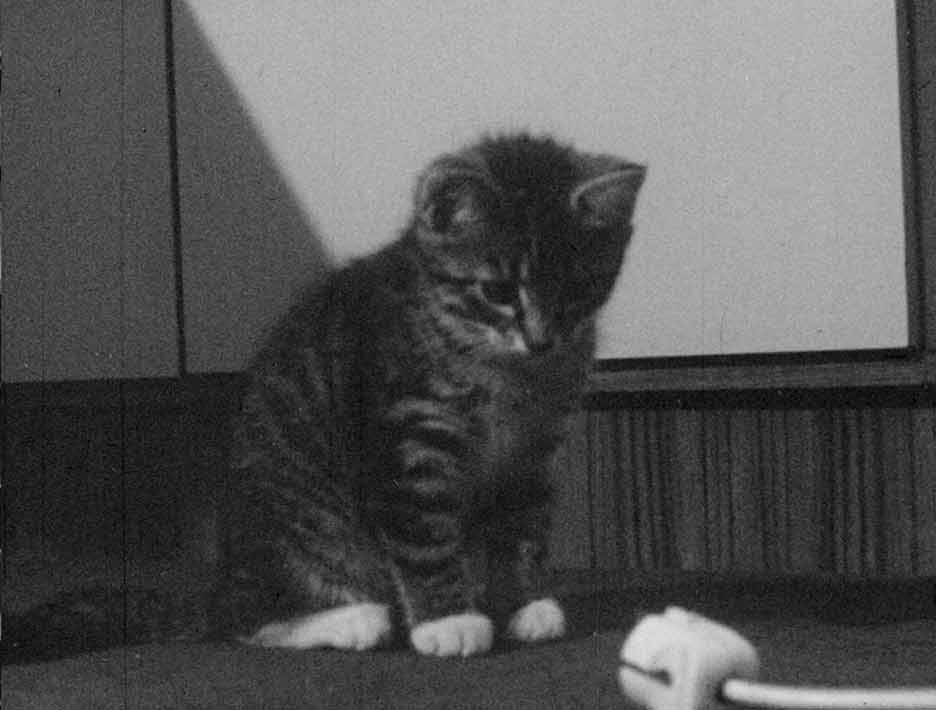 Film
Oberhausen: Leaving the Cinema
Adam Pugh
The artist dismembers a cat arduously using what appears to be a bread knife with apparent glee; the programme was as tough as it gets, though still marginally more tolerable than having to sit through a Wes Anderson film.
Reviews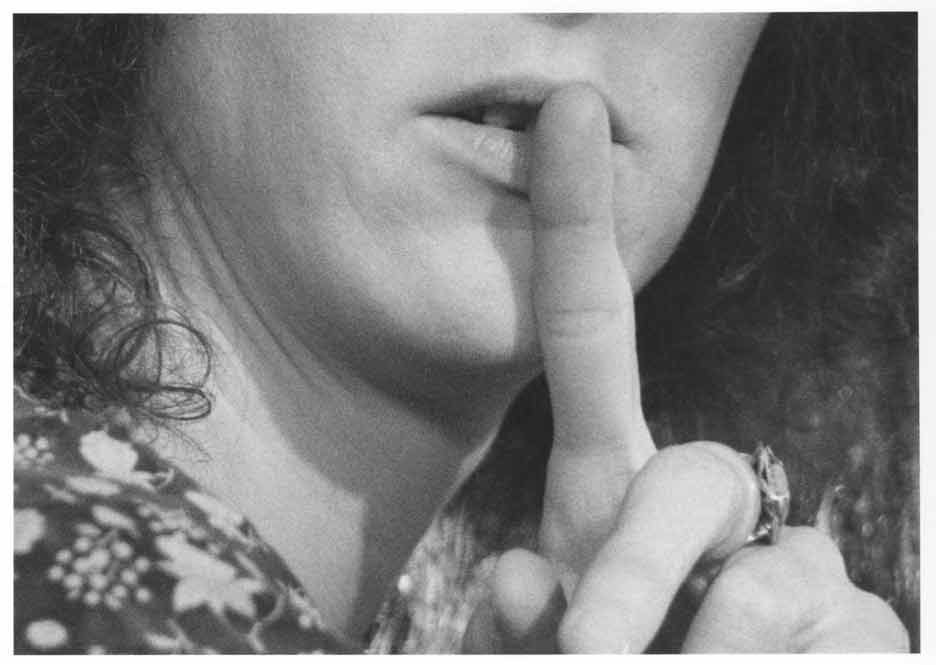 Film
Babette Mangolte: How to Look…
Alexandra Symons Sutcliffe
Film creates the image of movement by manufacturing stillness. Clearly and immediately in How to Look… The still and moving image are in tension and conversation.
Reviews
Film
Daria Martin: A Hunger Artist
Lara Eggleton
Daria Martin likens the hunger artist's self- objectification to the narcissistic posturing that characterises social media, with photographs sold alongside his performances that emphasise his emaciation and suffering.
Reviews
Artists' Books
Wolfgang Tillmans: What Is Different?
Elinor Morgan
It feels like an attempt to understand, a gathering of perspectives for the future, during an important and complicated moment.
Reviews
Books
London Art Worlds: Mobile, Contingent, and Ephemeral Networks 1960-1980
Jennifer Thatcher
The essays of this book are careful to avoid falling into the nostalgia trap of the so-called Swinging Sixties.
Reports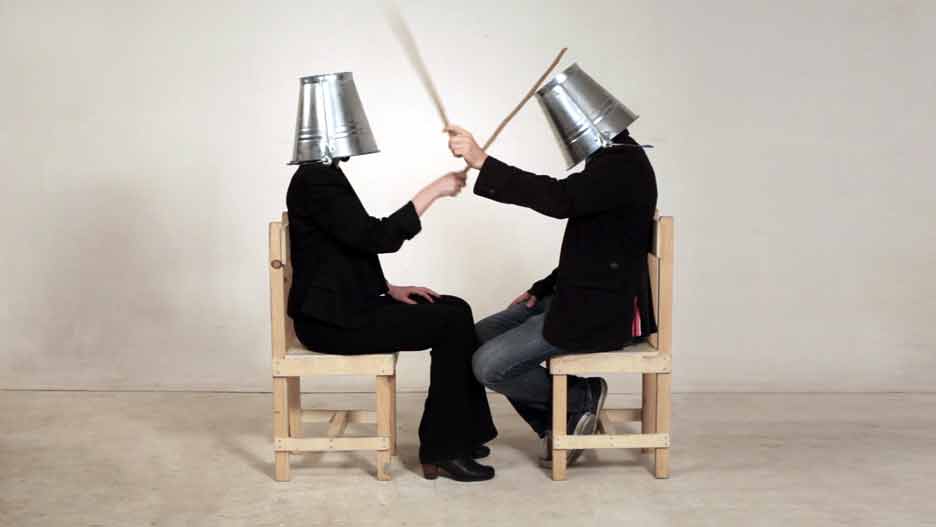 Letter from Istanbul
After ARTER
Vassilios Doupas
It strikes me as a paradox that banks, which are deeply embedded in the mechanisms of power and the reproduction of hegemonic structures, should be the main supporters of culture.
Reports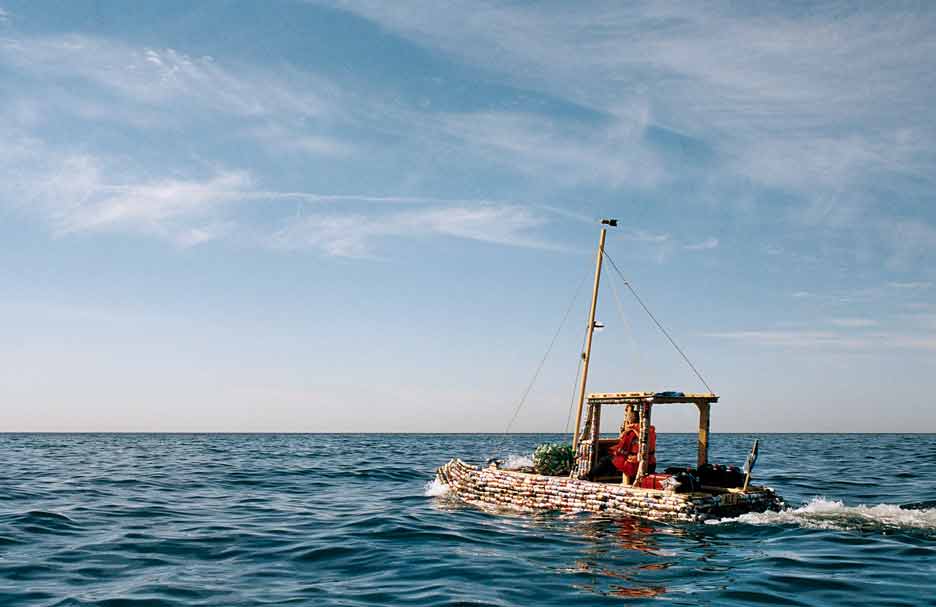 Letter from Helsinki
Neighbours
Rob La Frenais
In an unusual move, the private foundations are also seeding the currently underdeveloped commercial art market in Helsinki.
Reports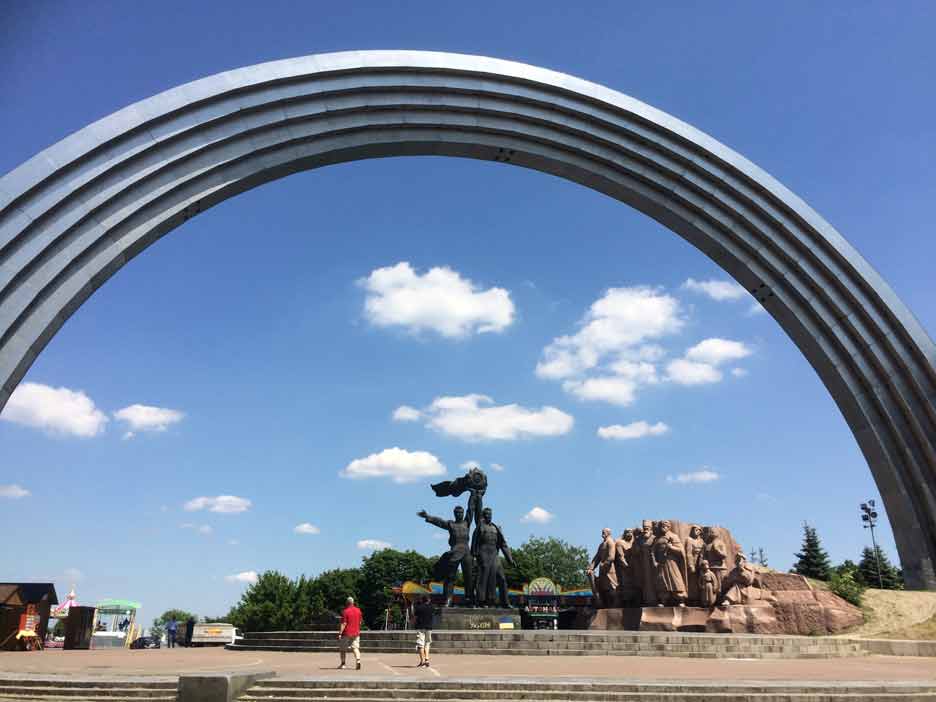 Letter from Kiev
The Wall
Phoebe Blatton
Its restoration illuminates a revolving system of commission, construction and vandalism within the Soviet era that operated according to changing political agendas, as with anywhere, and that obviously continues.
Artlaw
Ways of Working
Blockchain
Henry Lydiate
An obvious possibility for the use of blockchain technology is the documention of unassailable records of provenance of ownership, which raises key question as to whether there are wider and more profound applications of blockchain technology in the art world.
Listings
Events
Calendar
This month's highlights include:
Haegue Yang talk Tate Liverpool 1.00pm Sat 14 Jul
Jenny Holzer in conversation with Frances Morris Tate Modern 6.30pm Mon 16 Jul
Selected: New film and video works selected by Jarman Award nominees Spike Island 6.30pm Thu 26 Jul
The updated events and exhibitions calendar can be viewed online.
Exhibitions
Exhibition Listings
Art Monthly's exhibition listings can be viewed online.
Audio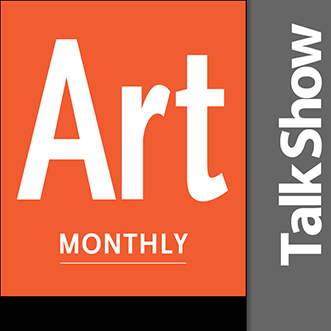 Art Monthly Audio
On the Radio
Art Monthly hosts a talk show to discuss the current issue at 8pm on the second Monday of each month on Resonance 104.4 FM.
Next broadcast: 8pm Monday 9 July

On iTunes
The Art Monthly Talk Show is available as a podcast on iTunes – subscribe for free automatic downloads.
Online
Audio recordings are available in the Events section of the Art Monthly website: www.artmonthly.co.uk/events
Recent additions:
Jun: Ashiya Eastwood, Daniel Neofetu & Maria Walsh discuss the promotion of Forensic Architecture within the art world and its implications for political art, Taryn Simon's 'An Occupation of Loss', and Groundwork in Cornwall. Presented by Matt Hale.
May: Edward C Ball, Isobel Harbison & Taylor Le Melle discuss Joan Jonas at Tate Modern, Sophia Al-Maria at Project Native Informant and the art scene in Paris. Presented by Chris McCormack
Apr: Dave Beech discusses the idea that the robot is to visions of the future what the genius was to the industrial age. Presented by Matt Hale.
Opportunities
Opportunities
Jobs
Arts Manager
The Koestler Trust, London | 3 Jul
www.koestlertrust.org.uk
Senior Lecturer in Fine Art
University of West England, Bristol | 4 Jul
www.uwe.ac.uk
Sessional Tutor – Art
HMP Northumberland | 5 Jul
www.recruitment.ltegroup.co.uk
Associate Artist
MK Gallery, Milton Keynes | 6 Jul
www.mkgallery.org
Online Curator
MK Gallery, Milton Keynes | 6 Jul
www.mkgallery.org
Senior Lecturer in Art
University of Edinburgh | 6 Jul
www.ed.ac.uk
Assistant Technical Manager
Gulbenkian, Canterbury | 15 Jul
www.thegulbenkian.co.uk
Artistic Director & CEO
NN Contemporary, Northampton | 30 Jul
www.nncontemporaryart.org
---
Competitions/Commissions
Call for entries – Visions of Science Art Prize 2018
Submissions are invited that reflect, capture or depict modern day scientific phenomena. Major exhibition this autumn for selected entries and 1st prize £4,000
Andrew Brownsword Gallery
The Edge, University of Bath | 15 Jul
www.edgearts.org
International Awards for Art Criticism
Shanghai 21st Century Minsheng Art Museum & RCA, London | 23 Sep
www.iaac-m21.com
Write for Art Worlds
Art Quest | Rolling
www.artquest.org.uk
---
Residencies/Fellowships
Crate Curatorial Open
Research, test and create a new curatorial project using our project space in October/November. £1,000 artist's fee, production and travel budget and support from Crate.
Crate, Margate | 18 Jul
www.cratespace.co.uk
Community Studios Programme
Cubitt, London | 4 Jul
www.cubittartists.org.uk
Artist Residency
The Vestibules, Artspace Lifespace, Bristol | 6 Jul
www.artspacelifespace.com
The Double Negative Fellowship
The Double Negative, Liverpool | 8 Jul
www.thedoublenegative.co.uk
Refiguring the Feminist Future – Web Residencies
Solitude & ZKM | 23 Jul
www.webresidencies-solitude-zkm.com
ARC Getaways
Stockton Arts Centre | Rolling
www.arconline.co.uk
---
Scholarships/Grants
Curatorial Practice Award 2018
Film & Video Umbrella | 23 Jul
www.fvu.co.uk
Developing your Creative Practice
Arts Council England | 16 Aug
www.artscouncil.org.uk
Step Beyond Travel Grants
European Cultural Foundation | Rolling
www.culturalfoundation.eu
Pollock-Krasner Foundation Grants
Pollock-Krasner Foundation | Rolling
www.pkf.org
---
Exhibiting
Jerwood Makers Open 2019
Five artists will be selected through this national open call and each receive £8,000 to create new works for a national touring exhibition.
Jerwood Visual Arts | 5pm 24 Sep
www.jerwoodvisualarts.org
Video Art Open Call
Site Gallery, Sheffield | 10 Jul
www.sitegallery.org
Art Licks Weekend 2018: Peripheries
Art Licks, London | 16 Jul
www.artlicks.com
Submissions Open
Norwich Film Festival | 18 Jul
www.norwichfilmfestival.co.uk
Submissions for A4-2D Publication
Set, London | 10 Jul
www.setspace.uk
Members' Show
Outpost, Norwich | 22 Jul
www.norwichoutpost.org
Artist Film Festival
The Bomb Factory Art Foundation, London | 5 Aug
www.bombfactory.org.uk
Aesthetica Art Prize
Aesthetica Magazine | 31 Aug
www.aestheticamagazine.com
Submissions: Send opportunities to [email protected]
Subscribe
Get Art Monthly
Free sample back issue available online.
Subscribe Now
UK Direct Debit Special Offer: save £10
UK Individual annual subscription: £39 print / £49 print + digital
UK Concession annual subscription: £33 print / £43 print + digital
www.artmonthly.co.uk/buy
Standard annual subscription rates:
UK Individual: £49 print / £59 print + digital
UK Concession: £39 print / £49 print + digital
UK Institution: £59 print

Europe Individual: £62 print / £72 print + digital
Europe Concession: £49 print / £59 print + digital
Europe Institution: £79 print

North America Individual: $89 print / $99 print + digital
North America Concession: $79 print / $89 print + digital
North America Institution: $109 print

Rest of World Individual: £79 print / £89 print + digital
Rest of World Student: £69 print / £79 print + digital
Rest of World Institution: £89 print
Digital-only subscription:
Individual, all regions – 3 months: £12
Individual, all regions – Annual: £39
Institutional, all regions – Annual: £150
Digital-only subscriptions are available through Exact Editions.
Subscribe online: www.artmonthly.co.uk/buy
By email: [email protected]
Call: +44 (0)20 7240 0389
Advertise
Reach Art Monthly's Audience
Advertise in this newsletter, on the website and in the magazine.
Rates start at only £150.
More info: www.artmonthly.co.uk/advertise
Contact: Matt Hale or Mark Lewis
E: [email protected]
T: +44 (0)20 7240 0389
About this Newsletter