Contents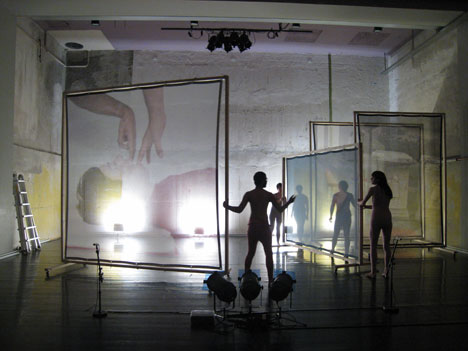 Feature
Reel to Real
Colin Perry on the material pleasure of film
In an age when cinema's dominance has been displaced by fragmented online media, why are artists still so attached to the material pleasure of film? Perhaps the answer has less to do with the debates that surrounded film production in the 1970s and is more about offering a physical challenge to the disembodied world of theory.
'Clattering and whirring film projectors are once more in vogue within contemporary moving image practice. Stumble into any number of galleries, triennials, conferences and academic talking shops, and you'll find them there, chattering away in their own pre-digital tongue. The filmic medium has an archaic death-grip on artists' practices, despite the obvious appeal of newer technologies.'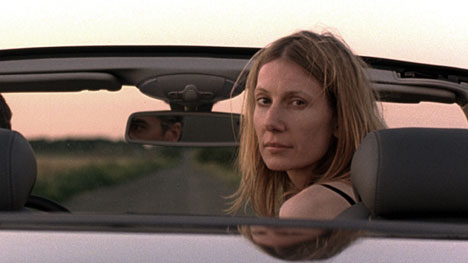 Feature
(Post)Cinema
Daniel Miller reflects on cinema in the age of the media-industrial complex
How do the proliferating new media outlets - YouTube, RedTube and image boards - relate to the traditions of cinema and the techniques developed by the French New Wave? And when David Lynch swears only to use digital filmmaking methods, and new image technologies are driven by advances in user-generated porn, where does this leave cinema and the cinematic?
'"A face in close-up," notes Dennis Porter, "is what before the age of film only a lover or a mother ever saw." In the golden era of film, the sight remained restricted to the sacred spaces of movie houses. But as sensors and screens have proliferated, cinematic intimacy has become pervasive. Cheap recording equipment has augmented media vision; tethered information appliances, iPhones especially, have rerouted supply lines. The result is a world that is simultaneously a film set and a screening room, flooded with images ripped from their contexts.'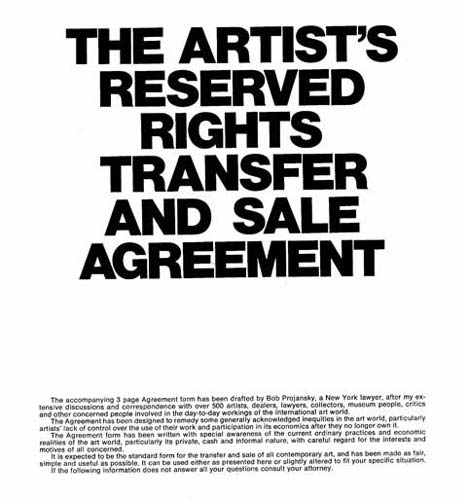 Interview
The Contract
Seth Siegelaub interviewed by John Slyce Part 2
Seth Siegelaub, who worked with the first generation of conceptual artists in New York, discusses his seminal project The Contract - an attempt to formalise the relationship between artists, their artworks and collectors. The first part of this interview, 'The Playmaker', appeared in AM327.
'I don't think we ever resolved the question of ownership of work. Of course, that was one of the issues that we were questioning in order to circumvent the capitalist system with dematerialised or non-material work. But we still have to come back to certain forms of property rights - that's the world we're living in.'
Comment
Editorial
Revolving Doors
Cabinet reshuffling brings yet another Secretary of State for Culture, Media and Sport, as the MP for Exeter, Ben Bradshaw, takes up the post. However, since Bradshaw's recent comments suggested that he expects Labour to lose next year's general election, it might be wise to pay attention to the proposals from Ed Vaizey, the Shadow culture secretary, who is floating some radical ideas about arts funding.
'"The Tories would say, 'You are a cornerstone arts organisation, your funding is guaranteed. Potentially ad infinitum'." That would put the cat among the pigeons.'
Artnotes
Venice extends a warm welcome to supercollector oligarchs while cancelling Emily Jacir's proposed artwork for Palestine's presence at the Biennale; more major museums begin franchising plans for satellite spaces; gallery openings, re-openings and expansions; summer art festivals galore; and all the latest news on art world appointments, events, commissions and more.
Submissions: Send Artnotes info to artnotes@artmonthly.co.uk
Profile
Profile
Cyprien Gaillard
Michael Gibbs profiles the young French artist
Cyprien Gaillard has shot to prominence on the back of a range of different art making techniques, from public monuments to videos, from etchings to installations. All of this work, however, is marked by an attempt to reconfigure modernist architecture as privileged ruin.
'Gaillard's projects are often audacious attempts at recuperating the past in the name of a devalued present, a contradiction that is encapsulated in his series 'Belief in the Age of Disbelief', 2005, in which he has inserted images of postwar housing blocks into 17th-century etchings of Dutch landscapes.'
Reviews
Exhibitions
53rd Venice Biennale: Giardini
Giardini, Venice
Patricia Bickers
53rd Venice Biennale: Making Worlds
Palazzo delle Esposizioni and Arsenale, Venice
Lisa Le Feuvre
Parades and Processions
Parasol unit, London
Anna Dezeuze
Nicolas Moulin
Site Gallery, Sheffield
Colin Perry
The Generational: Younger Than Jesus
New Museum, New York
Morgan Falconer
Material Intelligence
Kettle's Yard, Cambridge
Martin Herbert
Talk Show
ICA, London
Laura McLean-Ferris
Zineb Sedira
Iniva, London
Larne Abse Gogarty
Luke Fowler
Serpentine Gallery, London
Coline Milliard
Peter Liversidge / DJ Simpson
Bloomberg Space, London
Eliza Williams
Reviews
Artists' Books
Summer Round-Up
Stephen Bury looks at new artists' books
'For the Four Corners series, "Familiars", Elinor Jansz invites an artist to illustrate a fictional work of particular meaning to them, and thus we get to read the book through their eyes. David Musgrave chose Kafka and provides a series of pencil drawings of curious objects and fragments with runic and biomorphic valency. They are as mysterious and enigmatic as Kafka's strange novella, here set in Kafka's favourite typeface, Walbaum.'
Reviews
Books
Art and the Moving Image
Maxa Zoller on the reader for moving image art, edited by Tanya Leighton and Charles Esche
'The speed at which moving image art entered art spaces was equalled only by the extreme rate at which a new academic discourse started to grow, thanks to numerous conferences and new publications. It is hence rather surprising that Art and the Moving Image is the first reader dedicated to the history of film in the gallery.'
Film and Video Art
Sophia Phoca on the new book from Tate film curator Stuart Comer
'Taken together these essays offer an eloquent archaeology of the varied ideologies, impassioned debates and conflicting histories played out over a century of film and video art.'
Summer Reading
David Barrett gets to grips with some recent releases
'How did we get here? How did we end up with artists creating works that focus on alternative implementations of Fordist manufacturing techniques, paradigmatic changes in global ideologies and the corporatisation of group thinking? (Or where an art book may list as its first thank-you, "American Airlines: The Official Airline of The Museum of Modern Art, Chicago".) It might be useful to remind ourselves of the turning point between Modernism and Postmodernism, and this is exactly what Joshua Shannon does in The Disappearance of Objects.'
Reviews
Film
Figuring Landscapes
Pryle Behrman on the touring exhibition of recent Australian video art
'As Catherine Elwes points out in the exhibition catalogue, many Australian artists have eschewed the genre of landscape in recent years since, in a time of continuing legal disputes relating to Aboriginal land rights, non-Aboriginal artists have been hesitant to depict their surroundings lest their gaze is represented as an illegitimate claim of ownership.'
George Barber
Martin Herbert on the collected work of the scratch video artist
'The sense one gets, frequently, is of the artist struggling to master, and combat with humour, an unpleasant situation - whether it be the tides of banality issuing from his television set, or the vicissitudes of the creative life.'
15mm Films: The Way Out
Maxa Zoller on the new project by the artists' collective, 15mm Films
'For a long time disability has been a very sensitive, almost taboo subject in the arts - too great the threat of disempowerment, too deep the trauma of otherness, too intimate the proximity to death. Artists and, most importantly, critics and curators, feel ill equipped to address these delicate issues (in fact, this is the collective's first mainstream art magazine review).'
Salerooms
New York
Recalibrating the Markets
Colin Gleadell learns how auction houses break bad news
'"Managing expectations" - which means basically telling people that what they own is not worth as much as they hoped - is another buzz phrase of the recessionary market. For the press it means we are no longer told the maximum amount a sale might make, only the minimum.'
Artlaw
Contracts
Artists' Residencies
Henry Lydiate on the various forms of residency contracts
'At this time of global economic downturn, when governments across the world and especially in developed economies are committing vast sums of public money to prevent unemployment, some money is being earmarked to support artistic endeavour. This piece explores whether there is, or could be, a standard or model approach for engaging artists-in-residence.'
Listings
Exhibitions
July/August exhibition listings
Art Monthly's exhibition listings can also be viewed online.