Recent Articles
Carolyn Lazard
Giulia Smith discusses the Philadelphia-based artist's political agenda, which centres on changing the institutional treatment of disability rather than merely representing it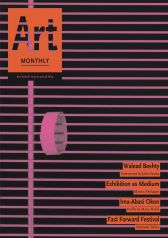 Richard Grayson: Possessions_inc.
Jamie Sutcliffe navigates the vortex of superstition and techno-consipiracy in Richard Grayson's online video series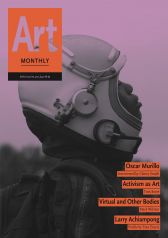 Letter from Zurich
Aoife Rosenmeyer is peeved by the art market's framing of older female artists as Cinderellas waiting gratefully to be discovered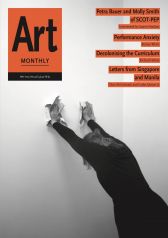 Call & Response
Morgan Quaintance takes issue with the political claims made in Stephanie Bailey's article 'Athens: Future Past' and Stephanie Bailey responds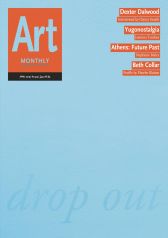 Harry Meadley: But what if we tried?
Tom Emery finds out what happens when a public gallery attempts to exhibit every artwork in its collection at once
From the Back Catalogue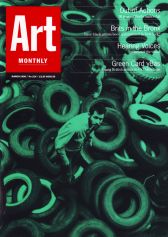 Out of Actions
Robert Ayers looks back at three decades of Performance Art
A-Z
Andrea Zittel interviewed by Alex Coles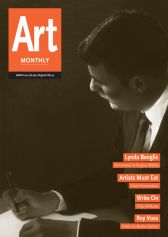 Artists Must Eat
But at what price asks Lizzie Homersham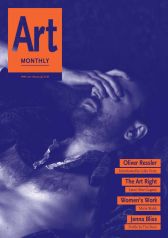 The Art Right
Larne Abse Gogarty charts the rise of the right in art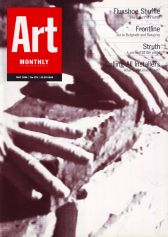 Frontline
Caroline Juler reports on art under fire from Belgrade and Sarajevo
Found: The Missing Issue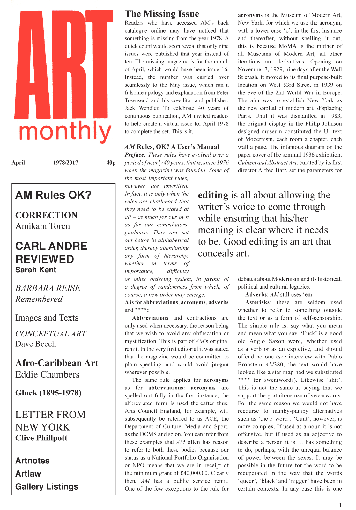 Michael O'Pray Prize
The Michael O'Pray Prize is a Film and Video Umbrella initiative launched in 2017 in partnership with Art Monthly which seeks new writing on innovation and experimentation in moving-image art. Read the winning texts below.
2018 Winner
Adam Hines-Green Bank – Basement – Becker
2017 Winners
Lauren Houlton Heat Sensitive?
Dan Ward A Long Shot
Digital Back Catalogue