Recent Articles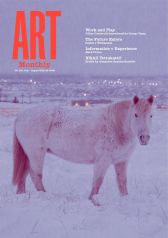 Jitish Kallat: Covering Letter • Tangled Hierarchy
Adam Heardman on Jitish Kallat's installation and curated exhibition confronting colonialism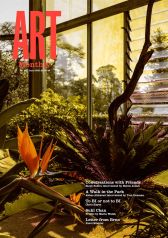 59th Venice Biennale: The Milk of Dreams
Chris Clarke finds a parallel timeline revealed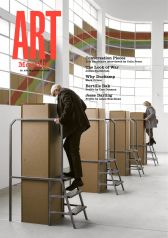 Radio Ballads
Maria Walsh encounters socially engaged artworks in an east London council office and a west London royal park.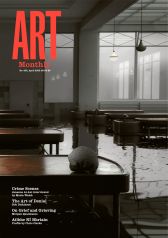 Every Ocean Hughes: One Big Bag
Lucia Farinati discovers the importance of death doulas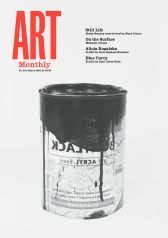 Andrea Fraser: This meeting is being recorded
Olivia Aherne feels the discomfort in Andrea Fraser's confrontational anti-racism video installation
From the Back Catalogue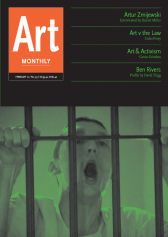 Art & Activism
Gavin Grindon reports on the crisis in Copenhagen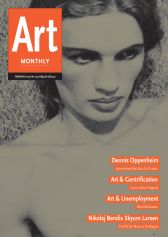 Art & Gentrification
Larne Abse Gogarty on the uses and abuses of social practice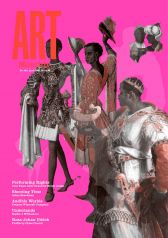 Letter from Belarus
Uladzimir Hramovich on being swept up in mass political arrests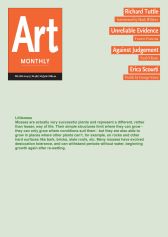 Unreliable Evidence
Francis Frascina on countering histories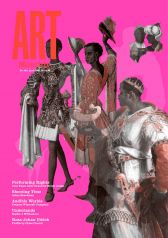 Underlands
Sophie J Williamson explores how artists are critically reconnecting to our 'geological ancestry'
Found: The Missing Issue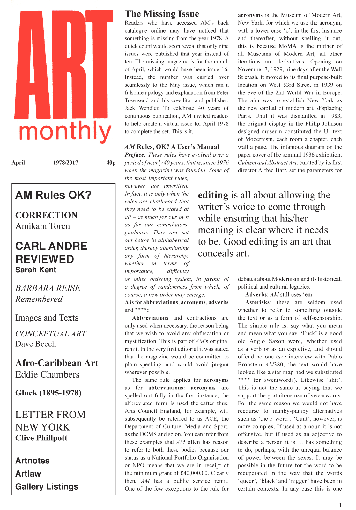 Michael O'Pray Prize
The Michael O'Pray Prize is a Film and Video Umbrella initiative launched in 2017 in partnership with Art Monthly, supported by University of East London and Arts Council England. The prize seeks new writing on innovation and experimentation in moving-image art. Read the winning texts below.
2021 Winner
Out in the Open
Sara Quattrocchi Febles explores how a film can no longer be fixed in time and place when screened outdoors
2021 Commended
Danielle Dean
Rosa Tyhurst on Danielle Dean's subverting of the vampiric strategies at work in brand marketing
Blank Space
Ronnie Angel Pope enters a cinematic void
2020 Winner
Lutz Mommartz's Own Private Idyll
Mimi Howard finds that there are oblique ways to engage with tumultuous times
2020 Commended
Alberta Whittle: RESET
Harvey Dimond explores the historical resonances of this slavery-referencing artwork made during a suffocating pandemic
Together, Alone: Watching Sandra Lahire in Lockdown
Rachel Pronger discovers in earlier experimental films a familiar tension between the social being and the individual body
2019 Winners
Image Abrasion
Cassandre Greenberg considers Derek Jarman's Blue as a celluloid artefact in an age of portable digital media
Patrick Staff: On Venus
Laura Jacobs on hostile environments, both social and natural, in Patrick Staff's 'On Venus' exhibition
2018 Winner
Bank – Basement – Becker
Adam Hines-Green on the expression of horror through both fiction and reality in the LA video art of Julie Becker
2017 Winners
Heat Sensitive?
Lauren Houlton on Richard Mosse's 'Incoming' exhibition
A Long Shot
Dan Ward on artists' attempts to slow the viewer
Digital Back Catalogue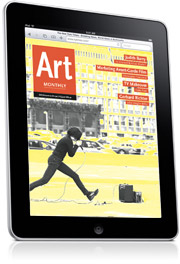 Artist Prints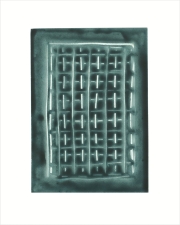 Art Monthly commissions artists to produce prints as gifts for its supporters. These editions – inserted in subscriber copies – are not available elsewhere.