Recent Articles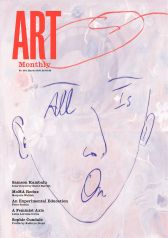 Sophie Cundale
Kathryn Lloyd examines the London-based artist's new work, which takes on Greek mythology, cinema and the world of boxing to address long-term concerns about loss and trauma.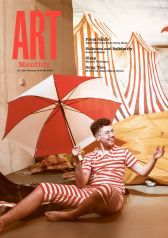 Alex Margo Arden and Caspar Heinemann: The farmyard …
Larne Abse Gogarty finds this exhibition and two-act play to be an antidote to today's cruel and crass political landscape.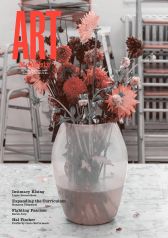 The Found Archive of Hani Jawherieh
Amna Malik explores Void Project's thoughtful feminisation of contested representations of masculinity through the work of the late Palestinian filmmaker.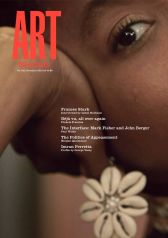 Imran Perretta
George Vasey discusses the coercive role of images and hidden racial, social and economic biases of photographic and other technologies, as revealed in the work of the London-based artist.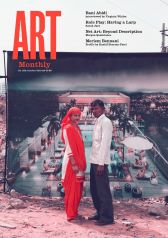 Andrea Luka Zimmerman and Adrian Jackson: Here For Life
Hettie Judah reviews a collaborative film that follows the lives of Londoners as their city changes around them
From the Back Catalogue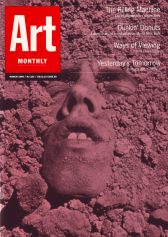 The Killing Machine
Barbara Pollack traces the legacies of David Wojnarowicz in New York today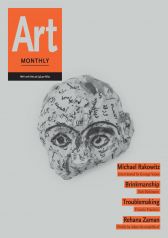 Troublemaking
Francis Frascina reconsiders conflicting debates about female pleasure and female violation in cultural representation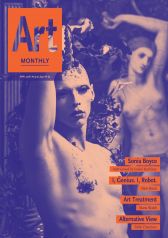 Me, Myself and Others
Sonia Boyce interviewed by Isobel Harbison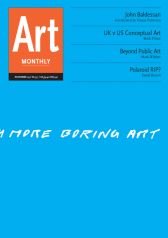 Seeing the World Askance
John Baldessari interviewed by Simon Patterson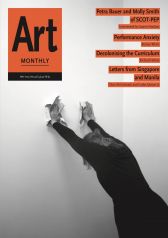 Decolonising the Curriculum
Art history lags behind other disciplines in incorporating art by black and ethnic minorities argues Richard Hylton
Found: The Missing Issue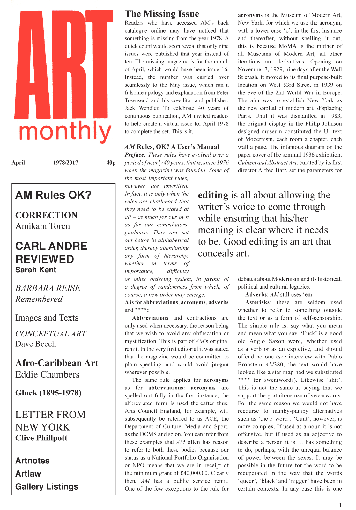 Michael O'Pray Prize
The Michael O'Pray Prize is a Film and Video Umbrella initiative launched in 2017 in partnership with Art Monthly, supported by University of East London and Arts Council England. The prize seeks new writing on innovation and experimentation in moving-image art. Read the winning texts below.
2019 Winners
Image Abrasion
Cassandre Greenberg considers Derek Jarman's Blue as a celluloid artefact in an age of portable digital media
Patrick Staff: On Venus
Laura Jacobs on hostile environments, both social and natural, in Patrick Staff's 'On Venus' exhibition
2018 Winner
Bank – Basement – Becker
Adam Hines-Green on the expression of horror through both fiction and reality in the LA video art of Julie Becker
2017 Winners
Heat Sensitive?
Lauren Houlton on Richard Mosse's 'Incoming' exhibition
A Long Shot
Dan Ward on artists' attempts to slow the viewer
Digital Back Catalogue