Recent Articles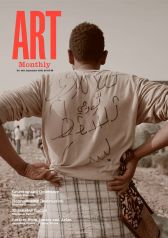 Tino Sehgal at Blenheim Palace
Adam Heardman witnesses an encounter between relational aesthetics and rarefied pomp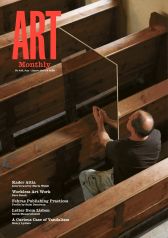 Leah Capaldi: Big Slit
Cherry Smyth finds herself alive in the livefeed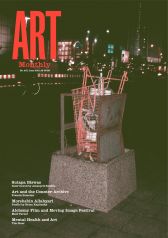 Mental Health and Art
Tim Steer on art projects that reveal the sociopolitical roots of mental-health issues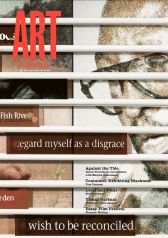 High Streets for All?
Matthew Noel-Tod on the instrumentalisation of artists by property developers in a time of crisis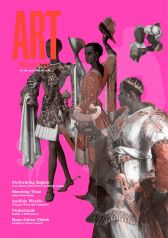 Rosa-Johan Uddoh
Chloe Carroll shows that the artist's background in architecture enables her to interrogate the identarian influence of cultural spaces
From the Back Catalogue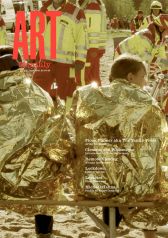 Remote Viewing
Morgan Quaintance argues that it is time to rethink how artwork is distributed online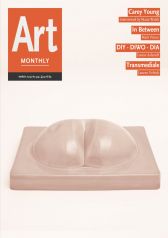 Jared Pappas-Kelley: Solvent Form – Art and Destruction
Michael Hampton explores Jared Pappas-Kelley's idea that art is revealed through its destruction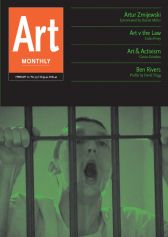 Art v the Law
Colin Perry discusses protest art that uses the law as an artistic medium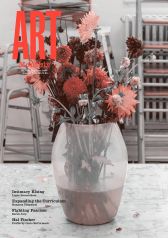 Expanding the Curriculum
Ranjana Thapalyal calls for interdisciplinary art teaching to decolonise the curriculum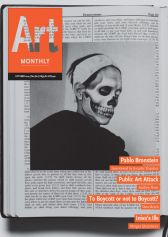 To Boycott or Not to Boycott?
Dave Beech asks the question
Found: The Missing Issue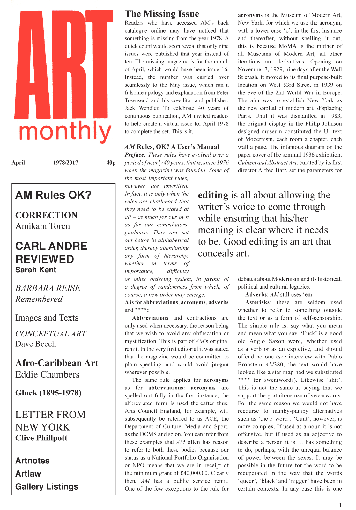 Michael O'Pray Prize
The Michael O'Pray Prize is a Film and Video Umbrella initiative launched in 2017 in partnership with Art Monthly, supported by University of East London and Arts Council England. The prize seeks new writing on innovation and experimentation in moving-image art. Read the winning texts below.
2020 Winner
Lutz Mommartz's Own Private Idyll
Mimi Howard finds that there are oblique ways to engage with tumultuous times
2020 Runners-up
Alberta Whittle: RESET
Harvey Dimond explores the historical resonances of this slavery-referencing artwork made during a suffocating pandemic
Together, Alone: Watching Sandra Lahire in Lockdown
Rachel Pronger discovers in earlier experimental films a familiar tension between the social being and the individual body
2019 Winners
Image Abrasion
Cassandre Greenberg considers Derek Jarman's Blue as a celluloid artefact in an age of portable digital media
Patrick Staff: On Venus
Laura Jacobs on hostile environments, both social and natural, in Patrick Staff's 'On Venus' exhibition
2018 Winner
Bank – Basement – Becker
Adam Hines-Green on the expression of horror through both fiction and reality in the LA video art of Julie Becker
2017 Winners
Heat Sensitive?
Lauren Houlton on Richard Mosse's 'Incoming' exhibition
A Long Shot
Dan Ward on artists' attempts to slow the viewer
Digital Back Catalogue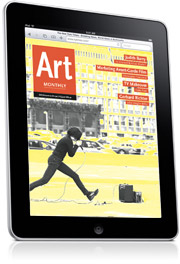 Artist Prints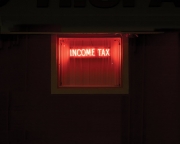 Art Monthly commissions artists to produce prints as gifts for its supporters. These editions – inserted in subscriber copies – are not available elsewhere.